There are far fewer tourists in the Norwegian capital during the winter, yet there's still plenty to do. Here's our complete guide to Oslo in the winter, whether you're visiting or a new resident.
Cheaper flights and accommodation tempt many tourists into a visit to the Norwegian capital during the winter months. But what is there to do, and how cold will it be?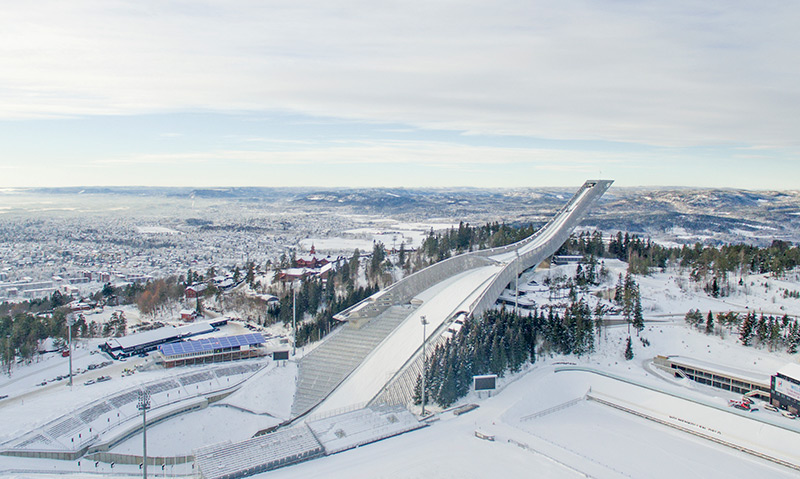 These are the questions we'll look to answer today as we take a deep dive into an Oslo winter.
Why visit Oslo in the winter?
As I've already said, the winter season can see prices for flights drop, especially if you book before December for travel in January-March.
While accommodation costs can be higher elsewhere in Norway—especially in northern lights hotspots and skiing resorts—rates in Oslo tend to be lower than usual.
But the reasons to visit at this time of year go beyond saving money. Oslo in its winter coat can be very photogenic too, as can much of Norway in the winter.
It's also a time to truly get to know the Norwegian love of the outdoors. During winter weekends, the city streets are often deserted. Why? The Norwegians are out skiing!
But they're not hours away at Lillehammer or Trysil, they're on the cross-country skiing trails in the forests that surround Oslo. Join them, and you'll have a friend for life!
What is the weather like?
First things first, a word about the weather. Most people picture Scandinavian winters as bathed in the white stuff. Well they can be, but these days it's not guaranteed in Oslo! The snow season seems to be getting shorter every year.
Even when the ski trails in the forests surrounding Oslo are in use, the city centre is often surprisingly snow-free. The most likely months for snow are January-March.
That said, what you should absolutely expect from winter in Oslo is plenty of ice and slush on the roads and pavements. To be perfectly honest, this is much worse than snow! If you're not used to walking on icy streets, take care especially when it's not light.
Speaking of light, December and January have the shortest days with just a few hours of proper daylight each day, although the twilight also lasts for several hours.
As for how cold it will be, that of course varies quite considerably. January and February are usually colder than November and December.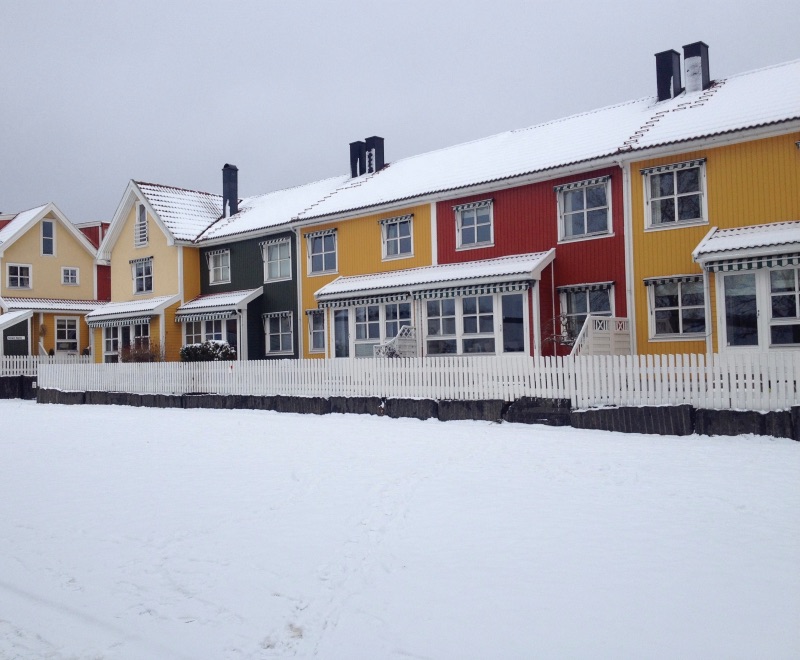 As for the temperature, you should expect an average temperature of a few degrees below freezing. I've experienced temperatures as cold as -23C (-9.4F) in Oslo, but those days are rare.
Things to do in Oslo in the winter
So if the weather is not as bad as you might be fearing, what other reasons are there for visiting Oslo in the winter? Let's take a look at my recommendations for the best things to do when the temperature drops.
Skiing
Why not do as the Norwegians do and give skiing a try? There are slopes within a short ride on the metro at Oslo Winter Park. Here, you can get out on the slopes, or hire cross-country skis to give this very Norwegian activity a try.
If the idea of getting out into the wilderness on skis fills you with dread, how about watching other people? It's not as weird as it sounds! Also easy to access via public transport, Holmenkollen Arena hosts many world-class events throughout the year. There's cross-country, biathlon and ski jumping. If you've never seen ski jumping live, I recommend it!
Even if there aren't any major events on while you're in town, it's still worth heading up to Holmenkollen. The design of the arena means the views over Oslo are great, even if you don't want to pay the extra fee to enter the ski museum and lift tower.
Sledding
There are other ways to enjoy the snow besides skiing! Oslo has a fantastic sled run down through the forested hills near Holmenkollen. To access it, take the metro all the way to Frognerseteren and follow the signs for sled rental. The run—known as Korketrekkeren—is free to use, you just pay for the rental.
Vigeland Sculpture Park
Yeah, I know, another outdoor attraction! But I think this one is well worth seeing in the winter. For one thing, it's less busy, so you'll be able to fully appreciate the fantastic work of Gustav Vigeland without a single selfie-stick getting in the way. I also love how the atmosphere of the park changes in the winter. It's much moodier.
Museums
When the pavements are slippy and the temperatures are low, it's the perfect time to check out some of Oslo's museums. Take the bus to the Bygdøy peninsula and you have the choice of several.
Want to see real-life viking burial ships that were dug up from the shores of the Oslofjord? Head for the Viking Ship Museum. Fascinated by polar exploration? The Fram Museum is for you. What about the famous adventures of Thor Heyerdahl? If that's your bag, you can see the original balsawood raft from 1947 at the Kon-Tiki Museum.
Christmas markets in December
If you happen to be visiting during December, the Christmas markets are a must. In Oslo, you have plenty to choose from. Depending on when you're visiting, you might catch the special Christmas weekends at the National Museum of Cultural History. These are family-friendly fun and well worth a trip.
There's also special Christmas events held at Bærums Verk, a bus ride away from the city centre. If you're not planning on leaving the centre, the Jul i Vinterland market at Karl Johans gate will still fill you with festive spirit! For more details on these and more, check out our listing of Christmas markets in Norway.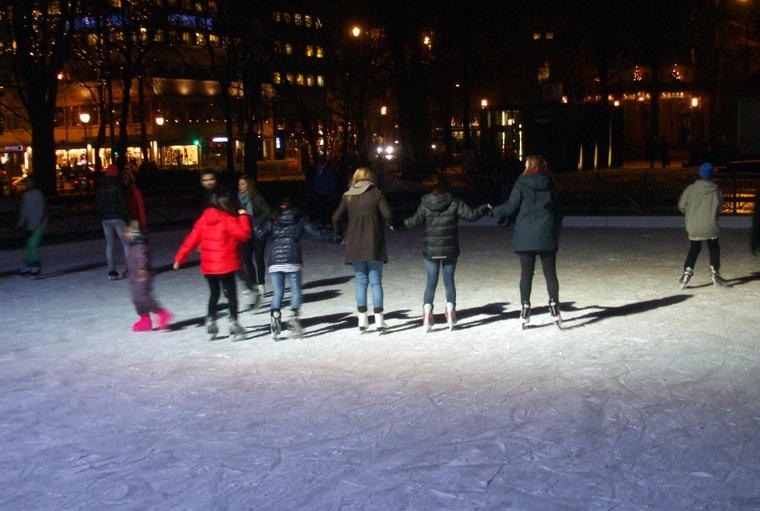 Ice hockey
Last but not least, how about checking out an ice hockey game? The sport isn't the most popular in Norway and crowds are not what they are in Sweden or Finland. But attending a live match can still be something of a thrill, even if the arenas are small!
At the time of writing, the top division teams within Oslo are Vålerenga, Manglerud Star and Grüner. Until their redeveloped home at Jordal Amfi is ready, Vålerenga play at Furuset Forum.
What should I pack for the winter in Oslo?
Planning your wardrobe for a winter trip to Oslo can be difficult. Should you just bring lots of thick coats and sweaters? Not necessarily! The best clothing is very much dependent on what you'll be doing, and where.
However, there are some winter packing rules to bear in mind regardless. First things first, layering is key. Being able to add and remove layers of clothing as needed will stop you getting too warm or too cold as you move about the city.
Full-body woollen underwear is a must. Merino wool is the best. A thick jacket is another must, although if you're planning a more active trip then a thinner wind/waterproof jacket will help to protect you from the worst of the weather.
Something else to consider is your footwear. Shoes or boots with substantial grip are essential. Even so, you should think about investing in slip-on spikes if you're not used to wintery conditions. Known as brodder in Norwegian, these are quite expensive in Norway so buy them in advance if you can.