Immigrants in Norway are more likely to be affected by loneliness than the rest of the population, says new government analysis. Let's take a look at the details.
While most immigrants in Norway are not lonely, the group does experience greater loneliness and exclusion from society than the rest of the population.
According to government analysis, reasons include challenging living conditions such as low income and reduce health, poor Norwegian language skills, lack of family contact and discrimination.
The government's 'everyday integration' strategy
One of the goals of the government's 'everyday integration' strategy is for immigrants to experience increased belonging and participation in society.
Background research shows that loneliness and social isolation are risk factors for physical health problems and poor mental health. In 2019, the Government launched a strategy to prevent loneliness as part of the Public Health Report.
Recently analysis published by Statistics Norway looked at how widespread loneliness and perceived exclusion are among immigrants in Norway. It also considered factors that make this population group more exposed to such risks.
How lonely are immigrants in Norway?
People with an immigrant background taking part in a recent Living Conditions Survey were asked how much they were bothered by loneliness during the previous 14 days.
19% said they were a little bothered, while a further 9% said they were bothered quite a lot or very much. This compares with weighted results of 12% and 5% among the general population in a previous survey.
Read more: IKEA Signs Work Agreement for Immigrants in Norway
However, the analysis indicates that the results from descendants of immigrants differ very little from the general population. This is an indicator that true integration takes place over generations.
Differences between gender and home country
Women from Sri Lanka, Turkey and Somalia expressed that they are much more bothered by loneliness than men from the same countries. But that's not a general rule.
For example, women from Poland are rarely bothered by loneliness, while Polish men are more in line with the average.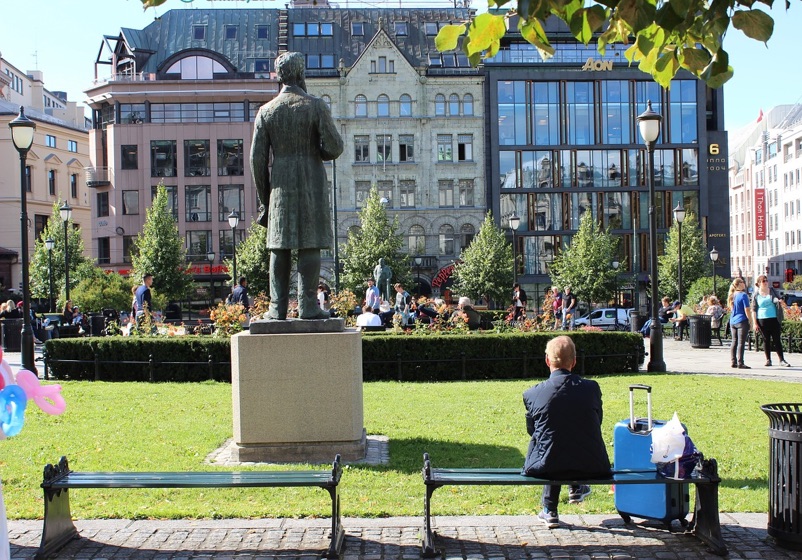 There was also differences based on country of origin. Only 3% of immigrants from Vietnam reported loneliness, but the figures were much higher (16-17%) among those from Iraq and Iran.
What causes loneliness among immigrants in Norway?
The fact that immigrants are generally more lonely than the general population is not a recent trend. It's in line with previous living conditions surveys in Norway. But why is that?
According to the analysis, the most lonely immigrants have relatively big health and/or financial problems. Other vulnerable groups include those unable to work, those lacking good friends in Norway, those who have been subject to discrimination, and those with a spouse, fiancé or partner in another country.
Read more: Things To Know Before Moving To Norway
Groups with stable finances, good Norwegian skills and frequent family contact reported the least feelings of loneliness.
Discrimination and poor Norwegian skills
Using a regression analysis, the report examined which characteristics are most strongly associated with feelings of loneliness.
In addition to health and financial trouble, the analysis revealed those who rent rather than own their home, those with poor Norwegian language skills, and those having experienced discrimination in at least three situations were all statistically significant factors.
"The fact that renting a home is associated with the risk of loneliness may be due to the fact that renting is often shorter term than home ownership and that it takes time establish roots in one place and establish relationships with neighbours and friends," states the report.
Poorer living conditions explains a lot
The analysis looked at whether differences disappear when the fact that immigrants differ from other population groups on different characteristics are taken into account.
Regression analysis results indicate that differences in living conditions play a major role in immigrants being more lonely than the general population.
"When we take into account that immigrants from Asia, Africa etc. have lower education, a weaker economy, somewhat poorer health and to a lesser extent participate in working life, the difference in loneliness compared to the majority population is more than halved, and is no longer statistically significant," explains the report.
Read more: The Best Places to Live in Norway
Social relationships are also considered important to battle loneliness. However, the relative difference in loneliness between immigrants from Asia, Africa, etc. and the majority population remains at about the same level when checked for characteristics of social relations.
What can be done?
The Norwegian government's policy to reduce loneliness has largely emphasised measures to improve social relations. But the results in this analysis combined with other research suggest that such policies should be supplemented with a focus on general living conditions.
Among other things, the government strategy emphasises the importance of establishing meeting places to increase social participation. However, health and financial resources can be of great importance for the extent to which the meeting places are used and its results.
"More general measures to improve living conditions and reduce inequality are probably even more relevant if one wishes to reduce and prevent social exclusion," the analysis concludes.