Where to live in Norway is an important question for new arrivals. It's a personal choice, but this article should point you in the right direction.
For more than 30 years, Norway has been one of the world's best countries in which to live, according to the UN's human development rankings. However, the country has dropped significantly in recent years due to the inclusion of climate and environmental factors into the equation.
Nevertheless, Norway remains an attractive option for many. Yet for those who do choose to move to Norway, no two places in the country are quite the same.
Are you wondering where to live in Norway? It's a tough decision with many factors to consider. First, we'll take a look at some of those factors, before moving on to some of Norway's most popular places to live.
Before we start, don't forget to sign up for Norway Weekly, our free weekly round-up of all things Norway, in English.
What to consider when deciding where to live
For many people, the choice of where to live is dictated by a job offer. But for others, the dream of moving to Norway comes first, and the job search comes later. Here are some factors to consider when searching for a new home.
Job opportunities
First things first, work. This will be the most important factor for the vast majority of newcomers to Norway.
While many newcomers dream of living in a small cabin overlooking a fjord, the reality is that very few people live in such locations. Job opportunities are slim and transport is often time-consuming.
For example, Geiranger is popular tourist destination, but barely 200 people call the village home year-round. It's a similar story in many picturesque locations. Of course, tourism jobs are available in some of these places. But the vast majority of them will be seasonal.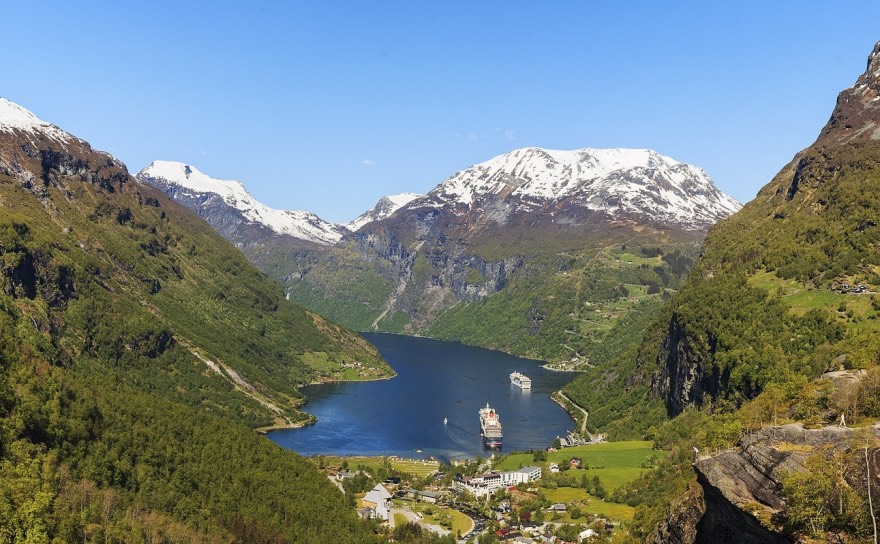 Depending on your immigration status, you may only have six months to find a job if you move to Norway without one. Your chances increase drastically in Oslo compared with a small coastal town, for example.
Family needs
Whether you are moving alone or with a partner and/or children should also play a big role in locations. Schools and other services can be quite some distance away in rural areas, especially if you need access to international schools.
Another consideration is whether you need or want to drive a car. While it's possible for single people and even some families to live without a car in Oslo and other big cities, it's not so easy—perhaps even impossible—in other areas.
Proximity to nature
If Norway's natural beauty is a driving factor behind your relocation, then that might influence your choice of residence. Keen skiers may consider the distance to major ski resorts, while hikers may look to the national parks.
On the plus side, most big cities have excellent transport routes into forests, mountains and/or islands. So most nature lovers can still benefit from the amenities of a city while remaining close to greenery.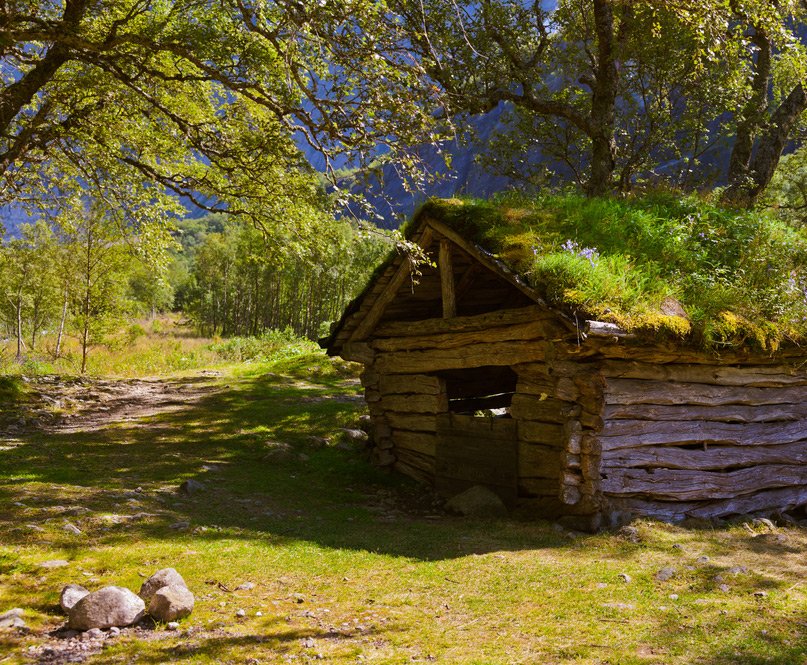 The weather
You may think you know what to expect in a Norwegian winter, but there are big differences in climate throughout the country. The difference is less about north vs. south, and more about coastal/inland. Coastal areas tend to be wetter throughout the year, while inland areas are drier but much colder.
While not everyone is bothered by the weather in Norway, it could be worth considering. That's especially true for those of you moving from somewhere with a vastly different climate.
Proximity to international travel
If you plan to return to your home country more than once per year, or you travel a lot for work, this could be the most important consideration. For if you live in a picturesque but remote fishing village in Northern Norway, it may take you two flights before you even get to Oslo Airport, let alone your final destination.
Desire for international communities
One final point to consider is how much of an international community you want around you. This is a bit of a double-edged sword.
A thriving expat community in a big city can help you adjust and be extremely helpful for managing your mental health. However, it can also hold you back from embracing Norwegian culture, learning the language, and so on. Striking the right balance here is a tricky one.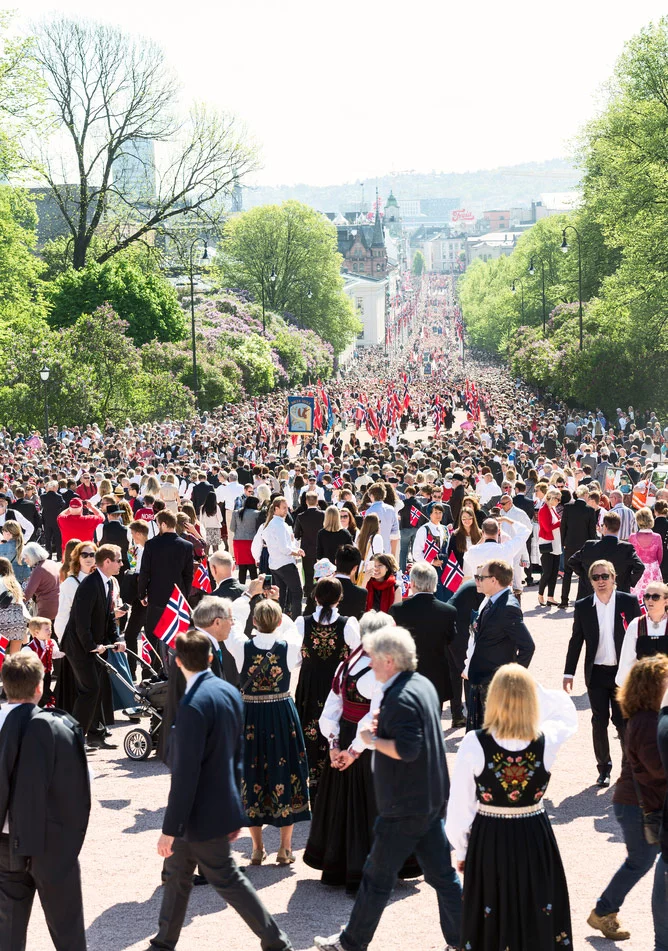 There are likely more considerations, but I think this list covers the most important things to bear in mind. Now, onto some place suggestions.
Popular places to live
I'm obviously not going to list every potential place to live in Norway, as that would be unreadable in a single article. But I will introduce a variety of places from big cities to small villages.
The aim is to give you a feel for what different kinds of places are like, rather than to make specific recommendations.
Oslo
Let's start things off with the capital city, Oslo. As with most capital cities, Oslo attracts many newcomers first and foremost because of the job opportunities available.
From diverse cultural events and experiences through to better availability of goods and services, there are many other reasons to live in Oslo besides employment. The country's biggest airport also allows easy exploration of the country and travel abroad.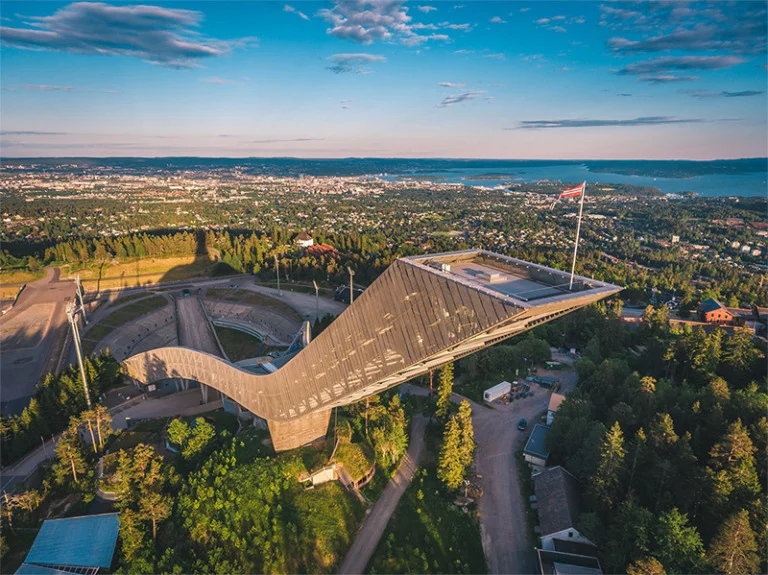 More than half a million people live in the city, so there is just as much variation in places to live in Oslo as there is in the country as a whole. The districts of Oslo vary wildly in terms of environment, diversity of population, and cost of living.
For example, a small apartment in the wealthy district of Frogner within walking distance of downtown will cost many times more than a house in one of the immigrant-dominated eastern suburbs.
Bergen
Residents of Norway's second biggest city Bergen are fiercely proud of the differences from the Norwegian capital. Living in Bergen offers most of the advantages of Oslo but with more space to breathe and better access to the west Norwegian fjords.
The city is roughly half the size of Oslo, yet Bergen also offers good employment opportunities especially in the maritime industry.
Bergen also rivals Oslo when it comes to music and culture. Composer Edvard Grieg and violinist Ole Bull left a lasting legacy, while the Bergen Philharmonic Orchestra is one of the world's oldest.
Several big names in modern Norwegian music hail from the city, including Kygo, Kings of Convenience, Sissel Kyrkjebø and Sondre Lerche.
Other big cities: Trondheim and Stavanger
Both Trondheim and Stavanger are slightly cheaper but still offer good employment opportunities in specific areas. For example, Trondheim has many researcher jobs while Stavanger is home to leading oil and gas companies.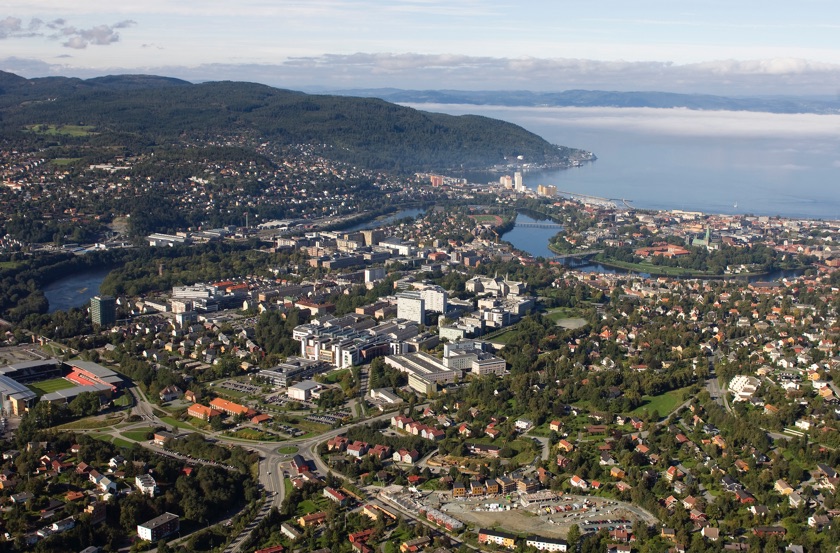 Drammen & other Oslofjord cities
Drammen is a good example of a city within commuting distance of Oslo. Living in a city like Drammen could be an ideal choice if you work in Oslo but want a cheaper cost of living.
Smaller cities also provide more space and, generally speaking, a nicer environment to raise a family. Rents tend to drop the further away from Oslo you get, and the further away from rail stations you live.
Other cities in the Oslofjord region include Sandvika, Asker, Moss, Horten. Further out, cities like Tønsberg, Sandefjord, Fredrikstad and Sarpsborg have similar advantages, although daily commuting to Oslo would eat up a lot of your free time.
Regional hubs: Bodø, Tromsø, Ålesund, Kristiansand etc
Many mid-size cities function as regional hubs, meaning they have more facilities than you might expect for cities of their size. Most also have an airport with direct connections to Oslo. With a population of just over 50,000, Bodø is a great example.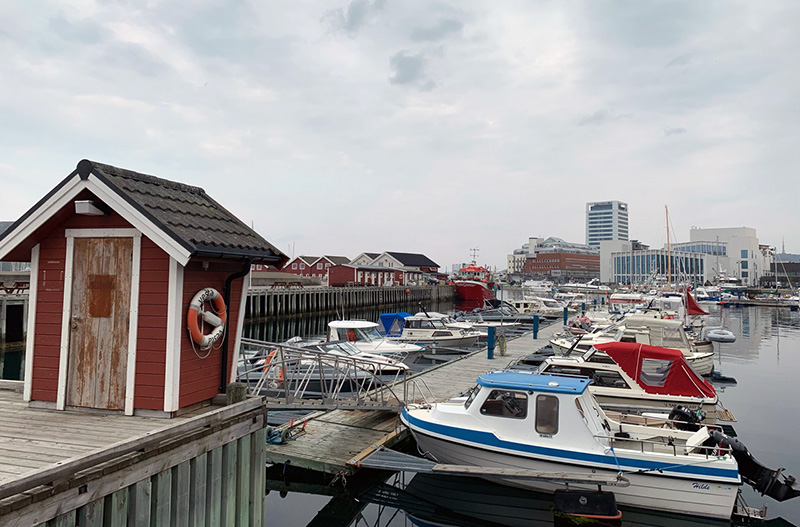 The city is gearing up for its time in the spotlight as a European Capital of Culture in 2024. An ambitious city expansion project should see many employment opportunities come to the region in the years to come. Direct ferries to the Lofoten Islands are also a benefit for the outdoors type.
Other cities with a regional footprint include Kristiansand, Ålesund, Tromsø and Haugesund. Kristiansand is an important city for all of southern Norway and has a milder climate than many other places to live in Norway.
While Tromsø has a lot going on considering its relatively small size, newcomers should consider the periods of extended daylight in the summer and darkness in the winter. As with anywhere in the north, this can be a difficult adjustment.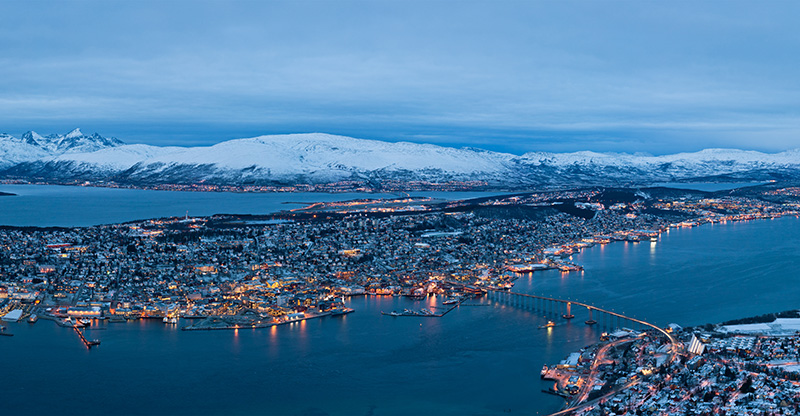 Smaller cities: Lillehammer, Molde, Steinkjer etc
Norway has many cities with relatively small populations—say 30,000 or less—that are not big enough to function as regional capitals but still offer a lot of facilities for residents.
While living in smaller cities can be attractive for many reasons, Norway's small cities tend to have less job opportunities for non-Norwegian speakers. This means they may not be the best choice for new arrivals.
Aside from reduced job opportunities, the big disadvantage with smaller cities is transport. Typically, it's a long distance to the nearest airport and there may not be a rail connection.
That being said, Lillehammer has a rail connection to Oslo Airport. The former Olympic host is also a big draw for fans of winter sports, especially skiing.
Lofoten & Northern Norway
I get a lot of emails from people wanting to live on the Lofoten Islands. In many cases, they've spent a few hours exploring the islands on a cruise ship.
I can't say I blame them! The islands are truly spectacular, and the thought of waking up to some of those views every morning is a compelling one. Yet living in a remote place poses many challenges on top of adjusting to a new life in Norway.
It's a similar story across much of northern Norway outside Bodø and Tromsø. Transport can be difficult and expensive, and goods and services generally come at a premium.
Yet many people do live happy lives in Lofoten and other rural areas of the north. The key, perhaps more important than with any other place on this list, is to visit (preferably in the winter) and speak to foreign citizens who are already living there.
Norwegian village life
Finally, I'll mention smaller Norwegian settlements in other rural areas. It's difficult to generalise, but as with smaller cities there are unlikely to be many job opportunities available, especially for newcomers who are yet to achieve fluency in Norwegian.
But if you are approaching retirement age, are independently wealthy, work from home on a full-time basis or own and run your own business that doesn't require you to be in a physical location, Norwegian village life might be a great value choice.
Some smaller communities closer to the big cities are popular, especially in the Oslo region. But this popularity drives prices up, especially if there is a rail connection to the city.
Regardless of location, you can expect a strong sense of community in smaller places. This means learning Norwegian quickly and throwing yourself into community life is a must. To hear more about life in a Norwegian village as a foreigner, check out episode 28 of our podcast, the Life in Norway Show.
Some rural villages may have additional challenges, such as the need to conserve water.
Norway's 'most attractive place' award
The Norwegian government awards an annual prize for sustainable urban development. Named 'Norway's most attractive place', the winner isn't decided on aesthetics, rather sustainability in terms of economic, social and environmental factors.
388 nominations were received for the 2021 award. Judges reduce this to a shortlist of just three: Henningsvær, Skien/Porsgrunn, and Saupstad/Kolstad.
"A recurring theme among this year's finalists is collaboration. Cooperation is a prerequisite for good and sustainable urban development, both between residents and various actors, but also across traditional sectors," said Alexandria Algard, head of the jury.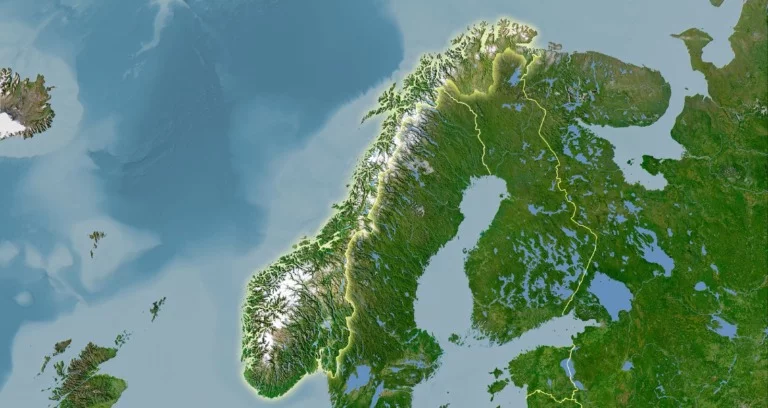 Popular places for settled refugees in Norway
A recent report from Statistics Norway looked at where refugees choose to live once they have been granted a permanent residence permit in Norway.
During the asylum process, refugees are allocated to a municipality that could be anywhere in Norway. But if and when they get a residence permit, they can of course live wherever they choose.
The report found that people with a refugee background move to other parts of the country to a lesser extent than in previous years. Among those who do move, the big cities of Oslo, Trondheim and Bergen are the most popular choices.
So, that's a quick introduction to some of the things you might consider when choosing a place to live in Norway, followed by some suggestions on where to live in Norway. What's your dream location?