Skiing is Norway's one true national love. These top skiing quotes help us understand the sport from many different perspectives.
Norwegians are known for their sayings, many of which revolve around skiing and the weather! Of course, there's no such thing as bad weather, only bad clothes is the most famous example.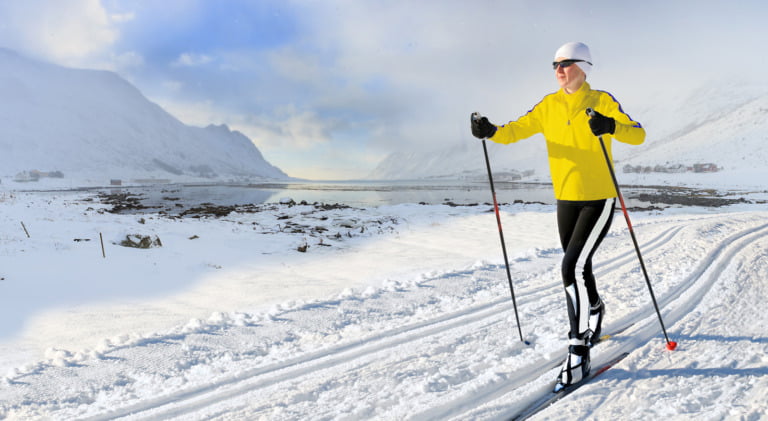 Skiing offers its fair share, too. In this post, we take a look at some of the most famous quotes and sayings related to skiing, not just in Norway but all around the world.
This collection of quotes and sayings includes inspirational, funny, interesting and famous skiing quotes.
Funny skiing quotes and jokes
We start, of course, with the classic! As foreigners moving to Norway, we've all heard it at least ten thousand times when the snow first falls and we wonder where all the Norwegians have gone.
Yes indeed folks, for "Norwegians are born with skis on their feet," didn't you know?
"There are really only three things to learn in skiing: how to put on your skis, how to slide downhill, and how to walk along the hospital corridor" – Lord Mancroft.
"Skiing is expensive, but it's cheaper than therapy" – Unknown.
"Cross-country skiing is great if you live in a small country" – Steven Wright.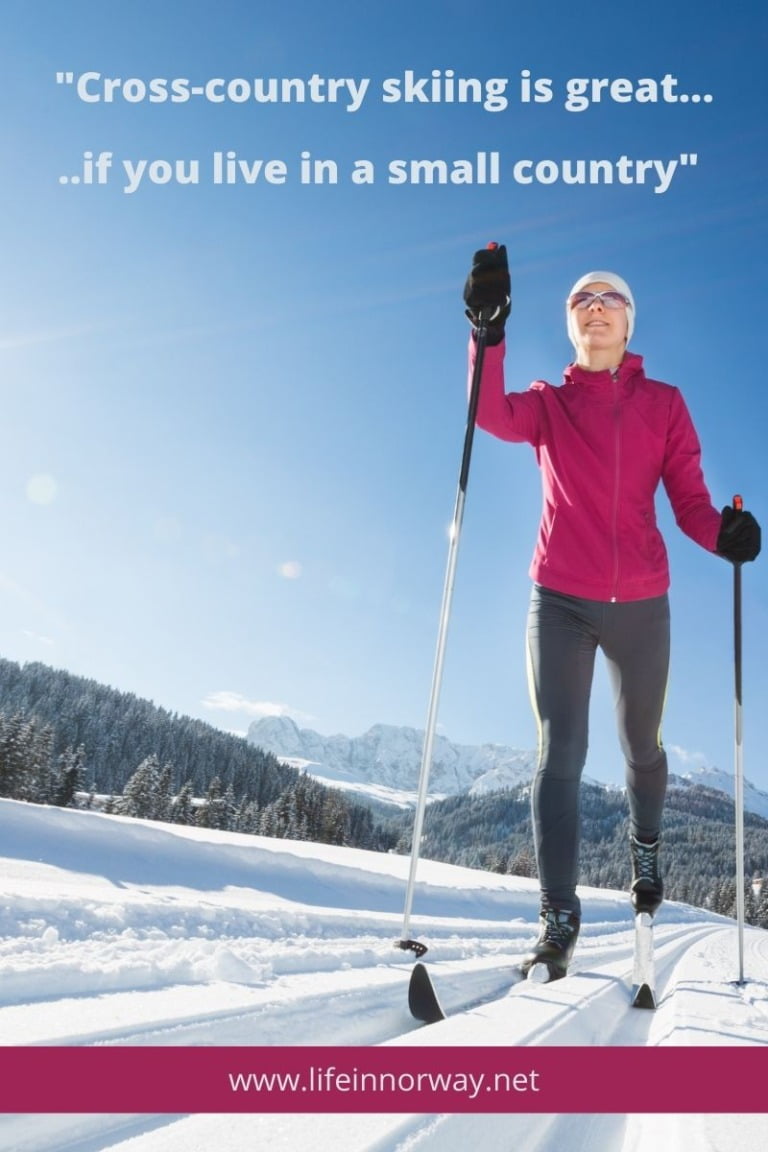 "When hell freezes over, I'll ski there too" – Unknown.
"When you're skiing, if you're not falling, you're not trying" – Donald Rumsfeld.
Read more: Fun Facts about Skiing
"Skiing is the only sport where you spend an arm and a leg to break an arm and a leg!" – Unknown.
"The problem with winter sports is that, follow me closely here, they generally take place in winter" – Dave Barry.
"Traverse: One of two ways to stop while skiing. Tree: The other method" – Unknown.
"It's better to go skiing and think of God than go to church and think of sport" – Fridtjof Nansen.
I can just imagine little Fridtjof using this as an excuse on Sundays to his frustrated parents!
Read more: The History of Skiing
"There is no such thing as too much snow" – Doug Coombs.
"You can't buy happiness, but you can buy a ski pass" – Unknown.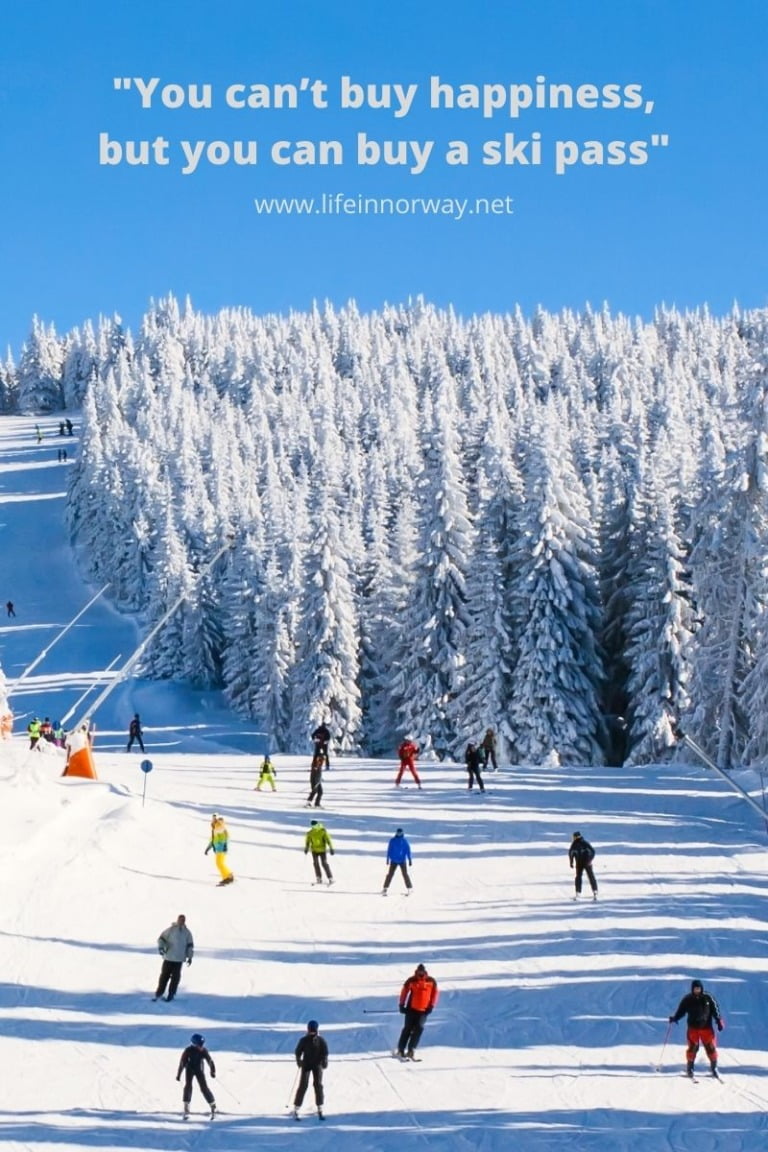 "Skiing combines outdoor fun with knocking down trees with your face" – Dave Barry.
Inspirational skiing quotes
"Life is like skiing. Just like skiing, the goal is not to get to the bottom of the hill. It's to have a bunch of good runs before the sun sets" – Seth Godin.
"When my parents were getting divorced, I just said to myself, 'Go to sleep, and tomorrow you can go skiing.' I cried myself to sleep, and in the morning, I was up on the mountain, and I was good" – Lindsey Vonn
"Skiing is a dance, and the mountain always leads" – Unknown.
"Skiing is the next best thing to having wings" – Oprah Winfrey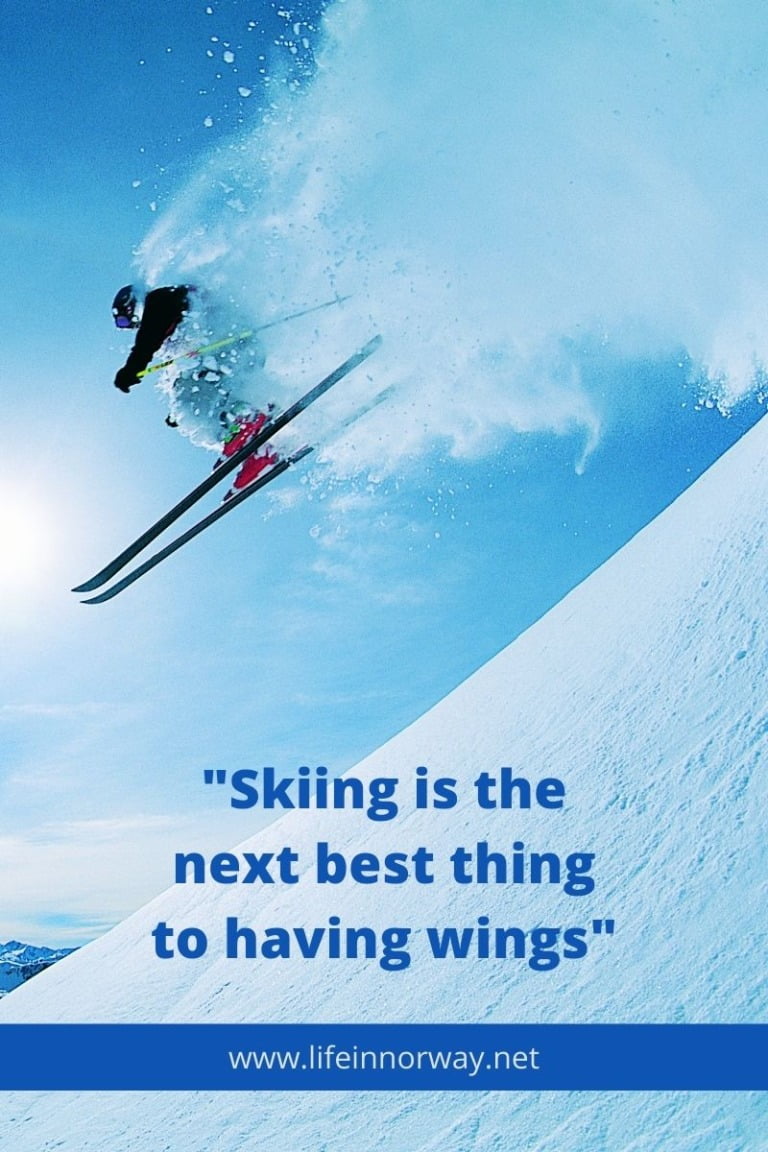 "The pain won't last, but the memories will" – Unknown.
"A person should have wings to carry them where their dreams go, but sometimes a pair of skis makes a good substitute" – Hans Gmoser.
"I don't know if it's just me or everyone, but the whole vibe with skiing is not so much thriving on competition against others as it is against myself and the clock" – Picabo Street.
Last but not least, we finish with a quote for all of you who have thought about learning to ski, but just haven't gotten around to it yet…
"If you don't do it this year, you will be one year older when you do" – Warren Miller.
What's your favourite skiing quote or saying?