Norway is in danger of losing the tools and expertise needed to preserve its historic wooden churches.
Hundreds of years ago, more than 1,000 stave churches stood in small communities across Norway. Today, just 28 stave churches remain standing.
Those remaining require careful maintenance. But the number of skilled craftspeople is dwindling, threatening the future of these exquisite buildings.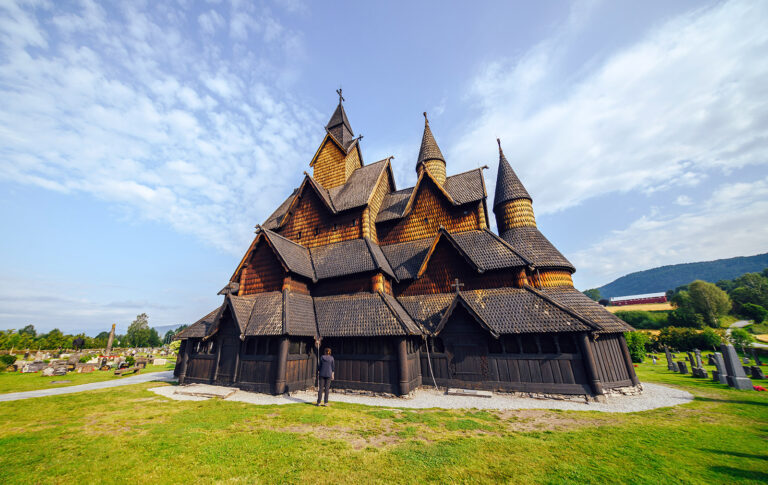 Almost 1,000 years old
Noone is entirely sure how old the churches are. The earliest written records of Heddal stave church date to 1315, but some believe it's older than that. The UNESCO-listed Urnes stave church is believed to be from the 12th-century.
Ola Storsletten, a retired researcher from the Norwegian Institute for Cultural Heritage Research, explained to Science Norway that the earliest wooden churches have all gone as the wood was dug into the ground and rotted quickly.
But around the 1100s, construction methods changed. "They used a different approach to constructing the structures, where they lifted the whole building off the ground, which has allowed stave churches to survive to this day," said Storsletten.
The Norwegian Directorate for Cultural Heritage has spent a lot of money in recent decades restoring the churches. However, it was actually a lack of money that caused these churches to remain in place for so long.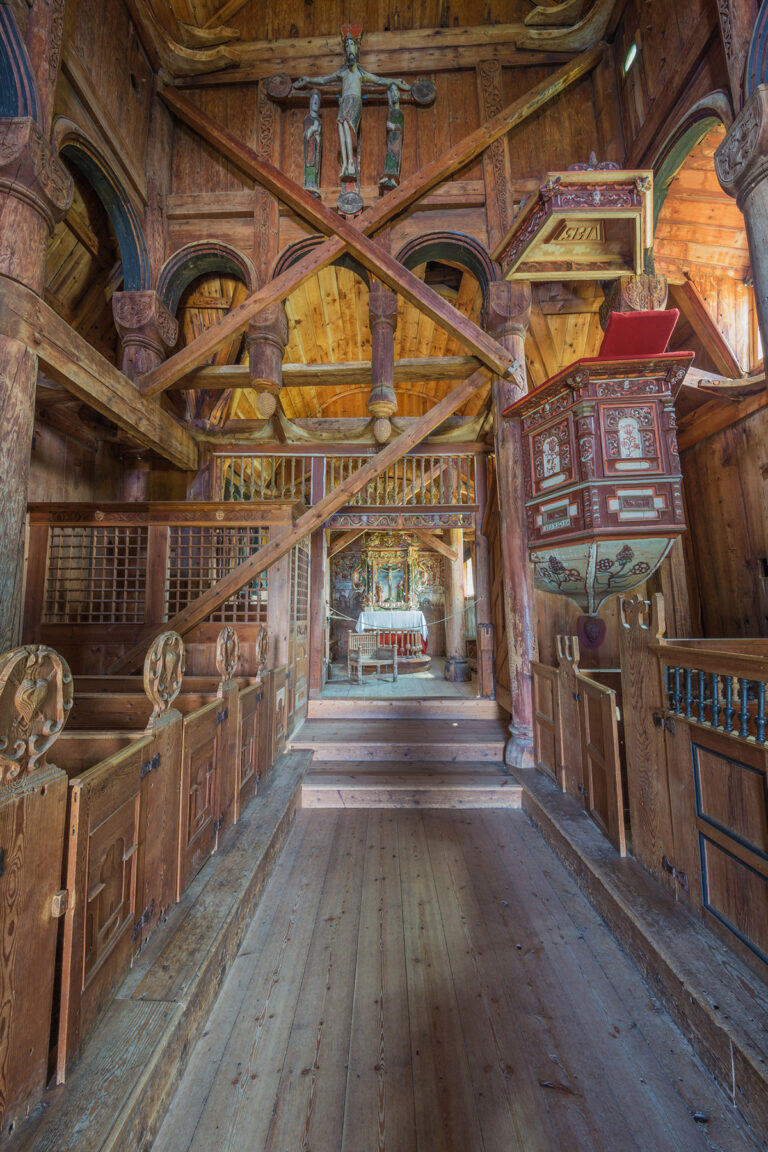 "Norway took good care of its stave churches, partly because Norwegians were poor. We couldn't afford to demolish an old church and build a new one, even though many people probably wanted to," said Storsletten.
A risk of losing key knowledge
But saving cultural heritage is about more than just saving the building. It's also about preserving the traditions, skills and knowledge on building materials and maintenance techniques.
Read more: Churches in Norway
People who know traditional methods are becoming fewer. In many cases, the knowledge they have dies with them.
Inger Marie Egenberg heads the Conservation Department at the University of Stavanger's Museum of Archaeology. She has a doctorate on the tar glazing of stave churches and took part in a recent tarring project.
She explained to Science Norway that it's an example of a threatened skill: "One of the challenges with painting the church with tar was that the knowledge about how to do it had been lost over the years."
Together with her colleagues, she wants to learn more about pre-industrial materials and methods. "There are many ways to neglect a building," said Egenberg, "including improper use of materials and lack of maintenance."
Recreating the original tarring process
After World War II, many factory-produced products reduced the need for maintenance. But now under the Cultural Heritage Act, buildings from the Middle Ages are protected, and that includes an assumption that maintenance should be carried out using original methods.
Researchers have tried to recreate the production process for the original tar, which involves a thousand-year-old method of burning pine under cover. Egenberg said it can take several days and is a "huge effort."
When they first tried applying the tar, it didn't stick. It was only when Egenberg looked through old documents that she saw it was combined with coal. The team tried it, and it worked.
Read more: Architecture in Norway: The Old & The New
"I am afraid that it may not be possible to get hold of this kind of Norwegian tar, and then we'll lose so much. The Swedes have almost lost this tradition, so they import wood oil from China. It is a factory-made product that may be just as good, but it is not our culture," says Egenberg.
Restorations of Norwegian stave churches
All of Norway's remaining stave churches have undergone renovations over the centuries.
The work on Borgund stave church has served as a model for other restorations throughout Norway. Borgund is one of the only churches to still have preserved its ridge crests, carved with openwork vine and repeating designs.
Urnes stave church brings together traces of Celtic art, Viking traditions and Norse mythology, and Romanesque spatial structures. During the 20th-century the church underwent a restoration, when the richly decorated wall planks were covered to stop further deterioration.
In the 1950s, Heddal stave church underwent a top-to-bottom renovation, undoing poor work from a 19th-century restoration and returning the church to a truer medieval style.
Yet work is continually needed. The Heddal church almost collapsed a few years ago. It's now a race against time to preserve knowledge so that future generations can maintain these buildings using traditional tools and methods.
Based on an article published in Science Norway.