Life in Norway Show Episode #71: Two recent hires in Norwegian gaming company Riddlebit Software join us to talk about game development and their journey to working in Norway.
Today I'm joined by two newcomers to Norway who are working in a small games development studio here in Trondheim. I have got to know both Jordan originally from Texas and Lyubov from Belarus over the past months as they work in the same coworking space as me.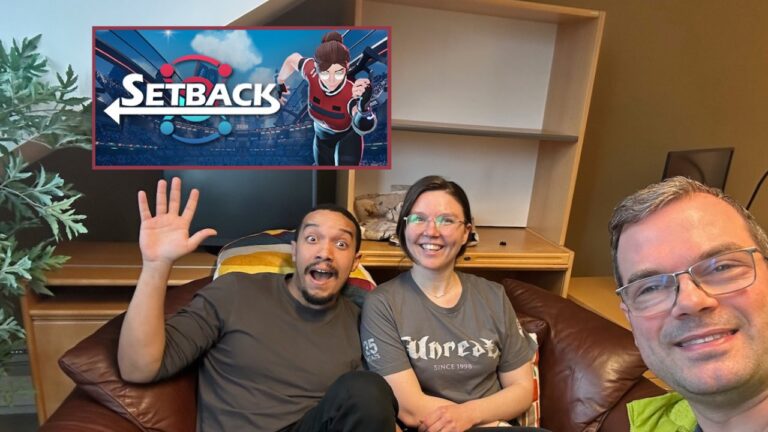 We talk about the gaming industry in Norway, how they found a job in a small games studio and what life is like here in Trondheim.
Even if you're not into games, I think you'll find this episode of interest. If you are a gamer, be sure to check out the game Setback from Riddlebit Software on Steam.
Listen to the show
You can listen to the show using the web player below, or on your podcast player of choice. This includes: Apple Podcasts, Google Podcasts, Stitcher, YouTube (audio only) and Spotify. Simply search for 'Life in Norway' on your platform of choice to get started.
Wherever you listen, don't forget to hit 'subscribe' so you don't miss a future episode!
Introducing Lyubov and Jordan
Lyubov Zlatogurskaya moved from Belarus after first seeking a job in Germany. Jordan Brown was in the U.S. Army for six years and then lived in Japan for three years before moving to Norway.
Read more: Living in Trondheim
Both Lyubov and Jordan took different paths to Norway and have different stories about how they got their jobs in the marketing team.
Riddlebit Software
In the show, Jordan explains that the core founders were all students at NTNU, the university in Trondheim.
They took the concept to a student games competition won and that was the beginning of realising they could do something with the concept. The team has since formed a company, obtained investment and hired new people.
Setback is fast-paced arena shooter and a new take on the traditional FPS. The core mechanic, "setbacking", replaces death with a rewind through time and space. The game is not released yet but there are monthly play tests and you can get a preview on Steam.
Links from the show