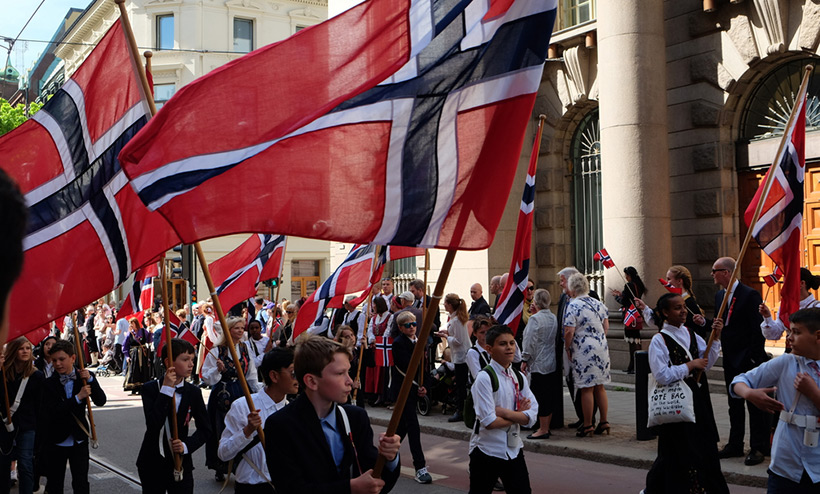 With major events and the sporting calendar suspended until the end of April around much of Europe, thoughts now turn to Norway's 17th of May celebrations.
Last week, the Norwegian government implemented the most drastic emergency measures ever seen in Norway in peacetime. Among other things, all cultural and sporting events are off, while many thousands are in home quarantine. Those who are out and about are encouraged to keep their distance from one other.
The aim? To limit the spread of the coronavirus infection COVID-19. At the time of writing, seven people have died in Norway with more than 100 in hospital. More than 1,800 people in Norway have tested positive for the infection. While the restrictions are initially in place for 14 days, Prime Minister Erna Solberg said they could be extended.
Norway's biggest public gathering
People are now starting to question the likelihood of the country's syttende mai celebrations going ahead. Norway's Constitution Day involves crowds of people gathering to watch and take part in 'people's parades'. Watch this video from Trondheim and take a look at this photo from Oslo, and you'll soon see the problem: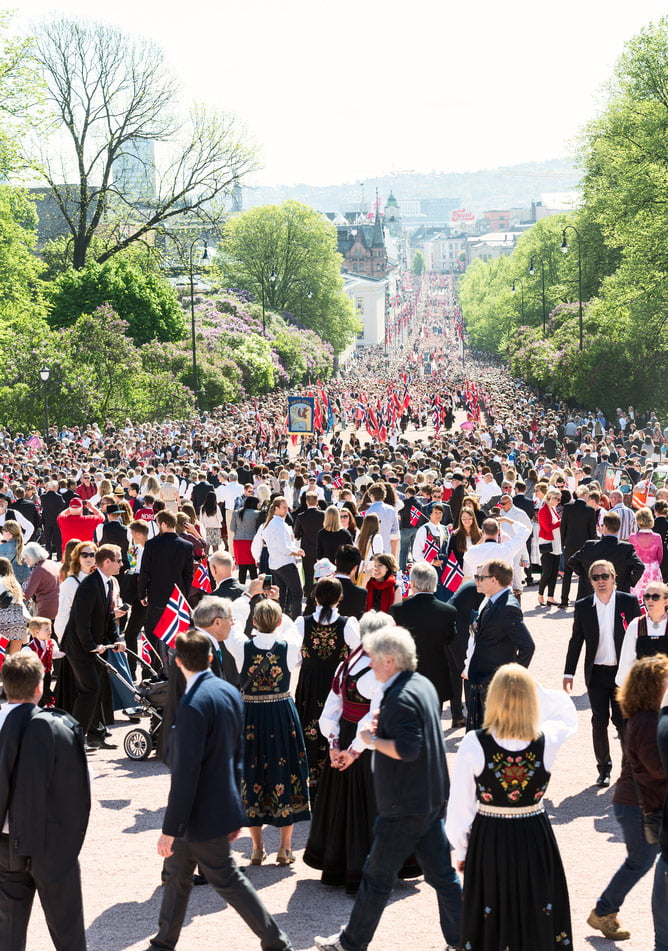 As you can see, there's not a lot of social distancing going on on May 17th. Will that be a problem? Answering that question is the problem. It's still too early to say how successful the drastic measures will be in restricting the spread of the virus.
Read more: Live Blog from 17 May, 2019
Could the events be completely cancelled? Restricted in numbers? Or possibly even held as usual? The uncertainty around how long the measures will be in place means it's impossible for any plans to be made by organisers of the celebrations.
Celebrations will "likely be different"
The leader of Trondheim's 17 May committee, Sissel Trønsdal, told NRK that this year's celebration will likely be different: "What will probably happen is that we will have a different May 17 than we have planned."
Meanwhile, the head of the May 17 committee in Kristiansand, called for national guidelines to be published as soon as possible. She said that it's not realistic for hundreds of individual municipalities to find their own solutions.
Oslo City Council leader Raymond Johansen told Aftenposten last week that he "would not be surprised" if the capital's celebrations are postponed this year. In addition to syttende mai, he referred to the Labour Day parades held on the first of May.
17th of May – in August?
One idea that's been floated is to arrange the Oslo celebrations for mid-August instead. One Facebook event suggesting an alternate date in August has received tens of thousands of "likes" in support.
Read more: "My First 17th of May"
However, there has been no official postponement at the time of writing. In fact, Oslo's 17th of May committee says the event is current scheduled as normal. They add that any decision to change plans will be made by the city's crisis management team in consultation with the national health authorities.
Other ways to celebrate on 17 May
Even if the formal celebrations are moved, there will probably be a celebration of the day in some form regardless. The recent media coverage of Italians singing and applauding from their balconies has inspired some to suggest a similar approach in Norway.
Very small gatherings of friends and family could be supplemented by TV or even online content to create a sense of one national celebration.
National broadcaster NRK already does a great job of transmitting celebrations from every corner of the country (and in fact, the world) in a live broadcast throughout the day. Perhaps some additional events could be introduced, such as a mass sing-a-long of the national anthem at 10am?
"I am optimistic and think we can celebrate May 17 together," Lars Helle, editor of Stavanger Aftenblad, said in a recent podcast interview.
What do you think should happen this syttende mai? Let me know in the comments…