The small town Andenes lies at the windswept northern tip of Anydøya on Norway's Vesterålen islands. Here's everything you need to know about this remote community in northern Norway.
During my research for Moon Norway, I found myself in unchartered territory: Vesterålen. This remote collection of islands is very much in the shadow of its sibling, Lofoten.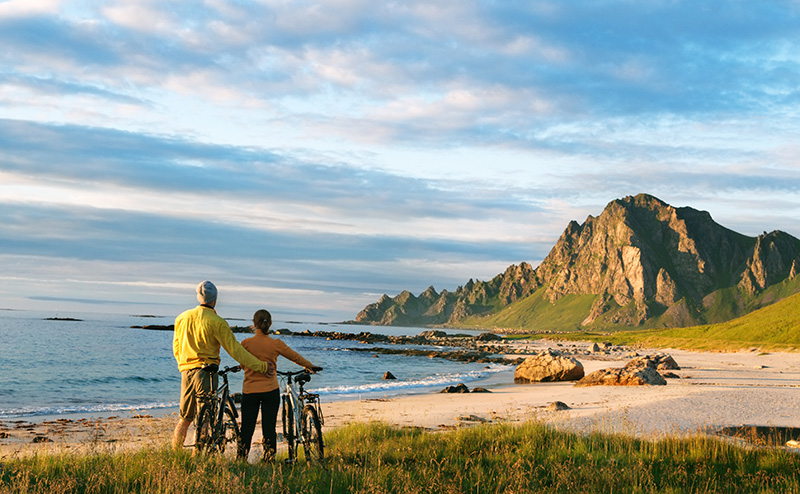 Yet despite the absence of the dramatic peaks of Lofoten, Vesterålen had beautiful coastal scenery, fantastic drives, and wonderful cycling opportunities.
It's also much quieter than Lofoten. One of the reasons is simple geography. Driving through Lofoten is limited to one road, a road that gets incredibly crowded during high season.
But with regional capital Sortland at its center, the Vesterålen islands span out in all directions. This offers choice and helps to keep the roads, attractions and communities much less crowded.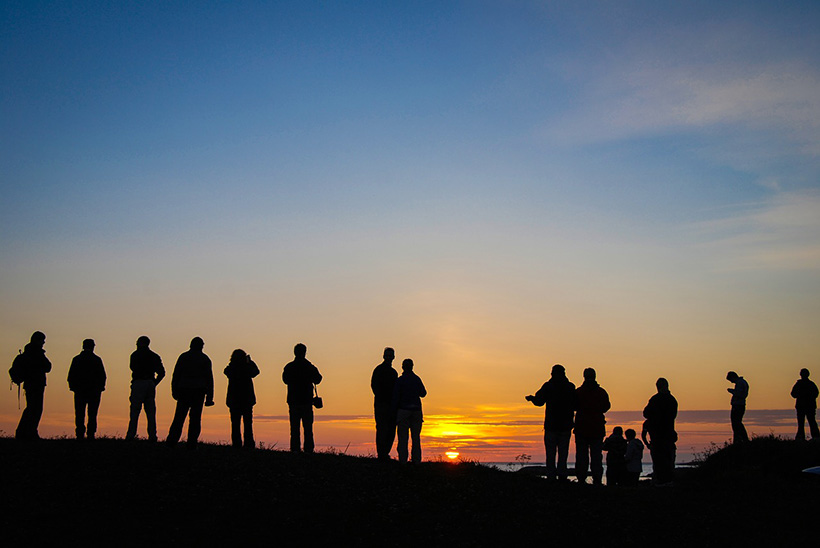 One of those communities kept me for a couple more hours than I'd intended. Welcome to Andenes and the island of Andøya.
First up, a little about the island itself.
The island of Andøya
The town is at the northernmost tip of Andøya, which is the northernmost island in the archipelago. As such, it's pretty easy to pick out on a map. Take a look:
The drive to Andenes took much, much longer than I'd planned. Pay no attention to the estimated driving time on your preferred mapping app, because it is physically impossible not to stop! Driving up the west coast of the island, I lost count of the number of times I stopped to take pictures, breathe the fresh air, or just gaze out to sea.
Read more: Driving the Andøya coastal road
The northernmost Vesterålen island is arguably the most beautiful of them all. Once you reach one of the two coastal roads, you are never more than a stone's throw from the water.
You'll pass by some of the country's best beaches and get great opportunities to see wildlife and birdlife. Watch out for sea eagles swooping overhead and even whales out at sea.
The center of the island is totally different, with peat bogs and golden cloudberries to be found. Meanwhile, the island's rocks are a geologist's dream, including stone coal and fossils from the Jurassic limestone period.
There are two roads around the island. One loops around the western coast, and one around the eastern coast. The western road clings to the coastline, sandwiched in between sheer cliff faces and the open North Atlantic Ocean.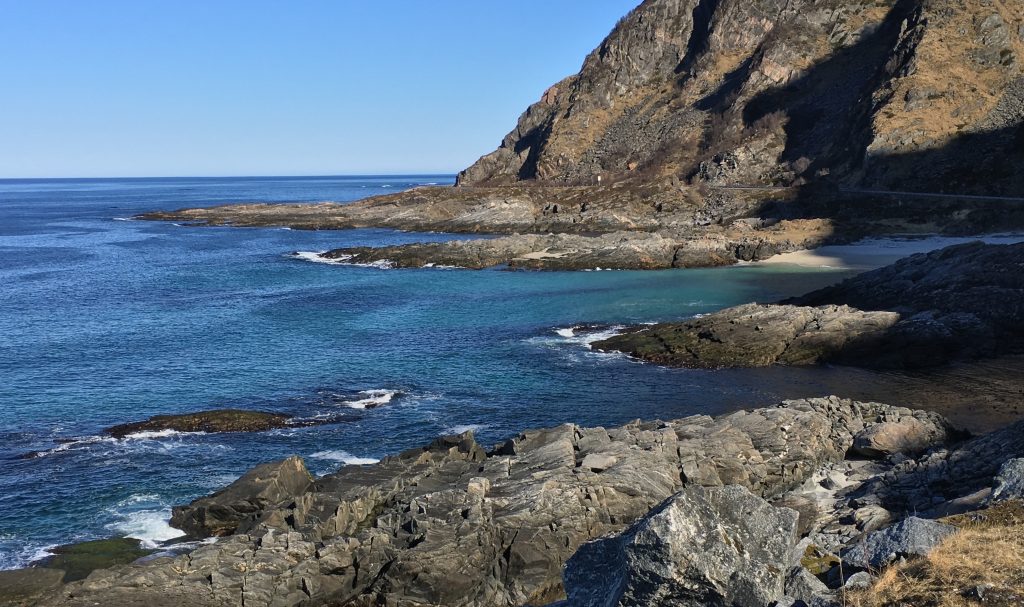 The narrow road demands due care, especially in poor weather, but many passing points and parking areas are provided along the route. That's because this route is one of Norway's 18 National Scenic Routes.
Highlights include Bleik Beach, the rock formation Bukkekjerka, the Andøya Space Center, and outstanding conditions for bird-watching, hiking, and camping. But don't miss the eastern road too.
Along the eastern coast you'll find deserted beaches and a charming old wooden church at Dverberg. My recommendation? Take the western road to Andenes, and the eastern road back, driving clockwise around the island.
Introducing Andenes
With around 2,000 inhabitants, the fishing port of Andenes is one of the larger coastal fishing communities on the islands.
With direct access to the rich waters off the continental shelf, Andenes has been a thriving fishing village since the Middle Ages, although tourism drives the local economy today. The port is dominated by the 40-metre-high bright red Andenes Lighthouse, dating back to 1859 and still in use today.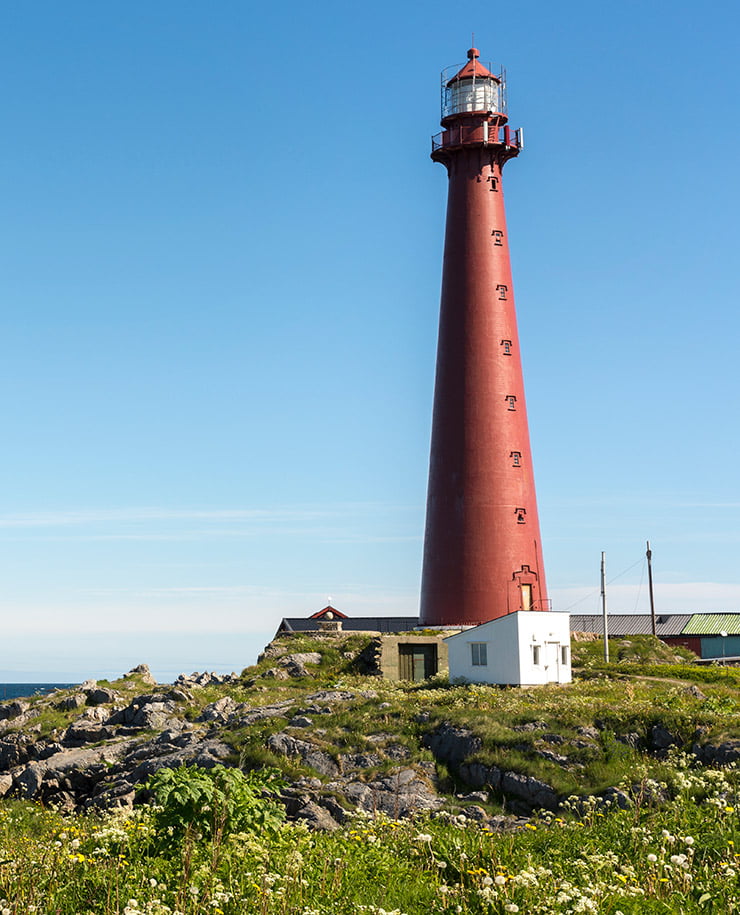 That said, it does only operate from mid-August to late April 26 each year, due to the midnight sun! Guided tours are run by Andenes Museum. The museum profiles the life and experiences of Andøya resident and polar hunter Hilmar Nøis, as well as an exhibition on the geology of the island.
It's also worthwhile spending half an hour wandering around the small town centre. There's a few shops, a cafe and a church among other local facilities. Also, the town is surrounded on three sides by water. So, you're in luck if you're keen on ocean views!
A small information office of the Visit Vesterålen tourist service is open year-round in the town. They can answer specific questions on Andenes and Vesterålen, and also help with weather forecasts. That's super important if you're planning to head out hiking or camping.
The office is open daily June through August but operates weekdays only with shorter hours for the rest of the year.
Whale watching in Andenes
Other than sheer curiosity, the reason to travel all this way is for the chance to see a mighty whale out in the open ocean.
Sperm whales (summer) and humpback whales (winter) love the cold waters around the Vesterålen islands. This means that most local tour companies offer a free second trip if you don't see any. Prices of course vary, but you should expect to pay around 1,200kr for a tour led by an experienced guide.
Whale Safari runs a daily trip from June to mid-September, which includes a guided tour in the Whale Museum before the boat trip. A guide, snacks, and hot drinks are available aboard the boat. Tour duration varies 2-4 hours depending on the conditions, with up to four daily departures. A winter version runs December-March.
For a more intimate alternative, Sea Safari Andenes fills its high-speed inflatable RIB boats with no more than 12 people. The 2-3 hour tour reduces the risk of seasickness and allows you to spend more time out at sea, potentially getting closer to these magnificent creatures of the ocean.
From May to August, the same company runs daily bird-watching tours by boat. On these you can expect to see white-tailed eagles, gannets, and puffins at the Bleiksøy bird colony. If traveling around mid-June, contact them in advance to ask if a midnight trip is scheduled.
The Whale Museum, operated by Whale Safari, is usually visited in combination with a whale-watching tour but can also be visited without a tour. Entry includes a 45-minute tour with an English-speaking guide educated in marine biology. The museum displays a real skeleton of a sperm whale.
In 2023, a new whale-inspired visitor centre is planned for Andenes. The design for the attraction is stunning and is set to become an icon of the region.
Where to stay in Andenes
Accommodation is limited but as tourist numbers are fairly low, you should be able to find somewhere to stay. The biggest accommodation is the Hotel Marena, home to 29 rooms. Local photography is featured throughout the hotel.
There are also several guesthouses and rooms available to rent in Andenes. For more information on those, contact Visit Vesterålen, try your luck on AirBnB, or browse Booking.com.
Other things to do on Andøya
There's a few other must-sees on the island besides the town of Andenes. You'll pass all of these on the western road.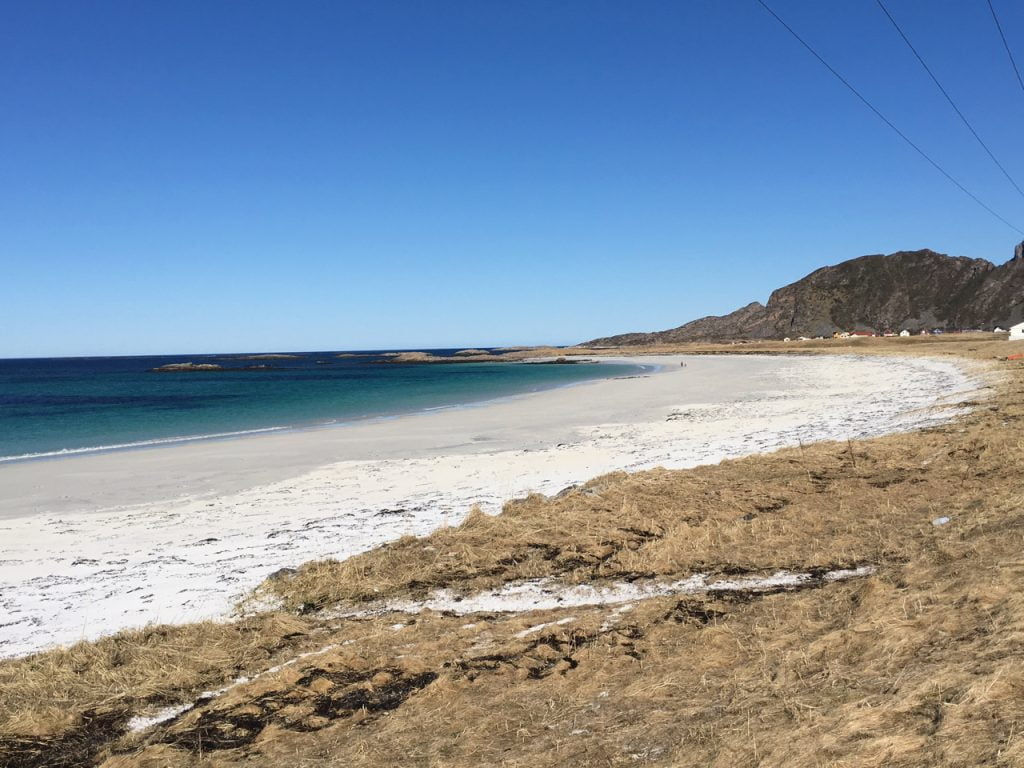 Bleik. The longest beach in northern Europe is breathtaking. Of course, it doesn't compare to the beaches of Florida or the Caribbean, but this is the Norwegian Arctic! There's plenty of guest houses, cabins and campsites in the area which had me scribbling notes and planning out an itinerary to stay on Andøya for a whole week. Perhaps another time!
For the more active readers out there, consider the fantastic hike to Mount Måtinden. There are various routes and while none are particularly challenging, there are several steep climbs up to the 408-metre-high summit.
If you are of reasonable fitness and have the time—approx. 2 hours to the top—you'll be rewarded with one of the most stunning views on Vesterålen that rivals many of Lofoten's hikes! Just take a look:
Andøya Space Center. A rocket launching range is likely the last thing you'll expect in this remote corner of Scandinavia, but that's exactly what there is a few miles out of Andenes. Here, rockets are launched both as part of a space research program and for commercial purposes. At the education-based visitor centre, you can learn about the Norwegian space program and take part in a simulated research mission to the moon!
A widescreen film about the northern lights is worth a watch if you are here outside of northern lights season. There's English subtitles so everyone can learn something about the aurora.
Bukkekjerka rest area. There used to be a lively fishing village here, but a major storm in 1879 reduced it to rubble. Remains of Iron Age buildings, burial mounds and old boat landings can still be seen. Public restrooms are available here from mid-May to late September.
Kleivodden rest area. Take a last look at the open ocean from the Kleivodden rest area, north of Bleik, at the foot of steep mountainsides before the road cuts inland. From this sheltered spot you can admire the bird cliffs on Bleiksøy island.
Bleiksøy bird colony. The cliffs of Bleiksøy island are home to thousands of white-tailed eagles, gannets, and puffins. Boat trips run from Andenes, but you can also bring some binoculars and try your luck from the coastal road. Check with tourist information for the latest information on birdwatching boat tours.
How to get to Andenes
Whichever method you favour, getting to the archipelago is time consuming. But the journey to a place like this is absolutely part of the fun! For those staying on Lofoten with a car, you can take a detour to Vesterålen via the 30-minute ferry ride from Fiskebøl to Melbu.
There is an airport at Andenes. However, it only welcomes a handful of civilian flights in addition to its primary function as a military air station. The majority of flights are short-hop Widerøe services to other regional airports in the north.
Norwegian has previously operated a summer flight from Oslo, but the future of the airport is in doubt following the government's decision to move military operations to Evenes. For those travelling from the south, it's probably easier and cheaper to book a flight to Evenes (Harstad/Narvik) and drive from there.
Alternatively, a pleasant way to arrive to the archipelago is on the Hurtigruten coastal ferry. Arrival points include Stokmarknes and Sortland. You'll need to hire a car to continue on to Andenes, unless you want to wait for a local bus. Of course, a car is the only option to enjoy many of the sights along the route, unless you are planning to stay for several days.
Whichever way you decide to travel, I think you're going to love this remote corner of Norway. Have you been to Andenes and Andøya? What's your favourite thing to do?