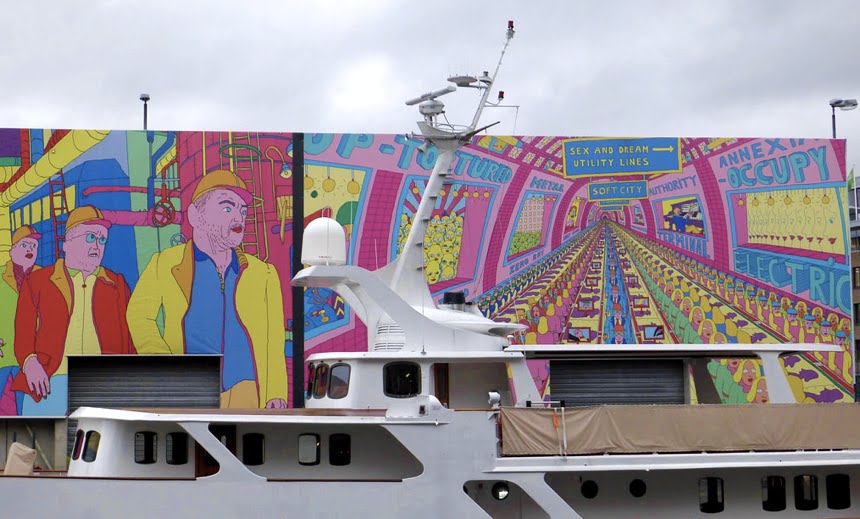 This year I did what 5,000,000 other people are expected to do and visited Norway.
No doubt entranced by images of great beauty, opportunities for solitude, that clean fresh air and picturesque cities, they knowingly headed for one of the world's most expensive places. Not that this will come as a surprise, but after Switzerland, Norway is the second most expensive place to live and it's not cheap for visitors either.
Put another way, Norway is 26% more expensive to live in than New York. But treating these things like gospel can be misleading and anyone avoiding Norway because of the perceived costs is missing out on somewhere very special.
Visitors from the UK in 2015 will find they receive NOK12 to £1 which is a hefty 25% increase on exchange rates from 2010, so with some forward planning you can enjoy some of Norway's most glorious sights on a modest budget. That's where I come in!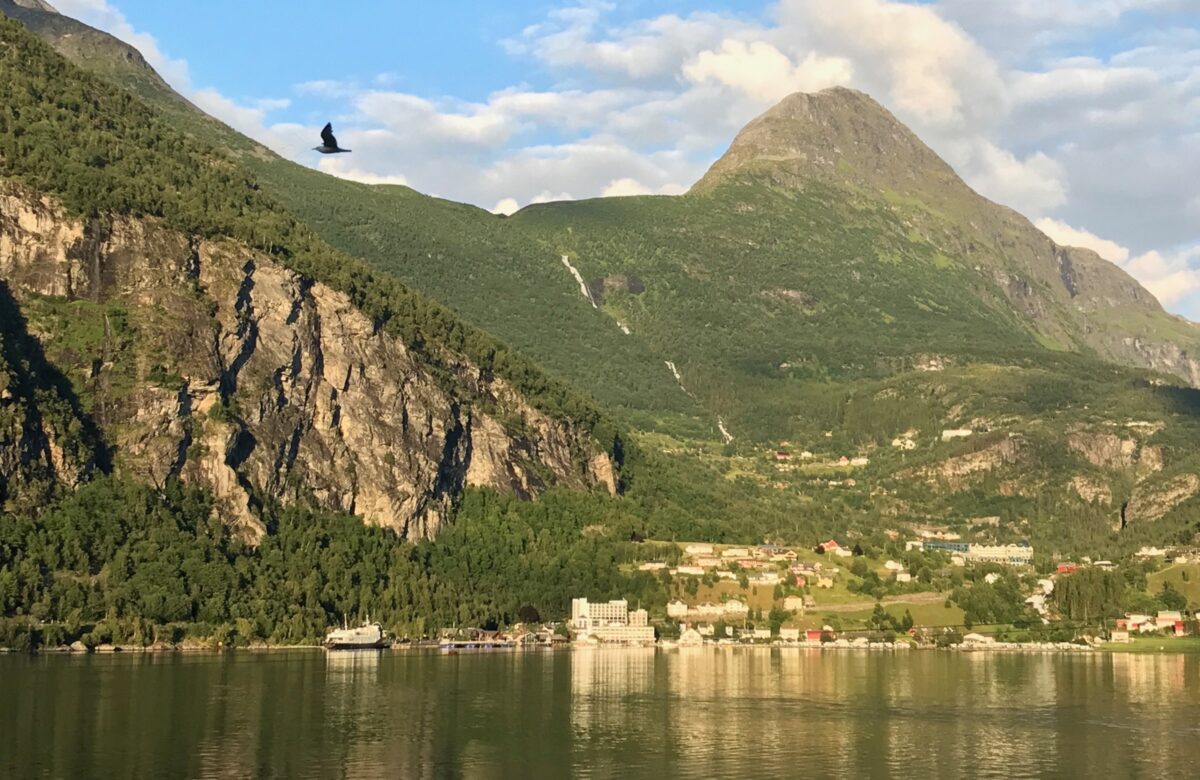 Norway in a Nutshell
Having just got back from completing the classic Norway in a Nutshell tour, I found some genuinely excellent deals that can help you get to Norway without a remortgage. The journey we took was the one-way Norway in a nutshell tour, from Oslo to Bergen, via the Flåm railway, a fjord cruise, bus from Gudvangen to Voss and back on the train to Bergen.
The package cost 1630kr but if I had to sell the journey in a simple phrase, it would be this: The journey of a lifetime, on a budget. The ticket is enormously flexible. Other than having your ticket to Flåm booked in advance, you can use the ticket as you please which allowed us to create the following itinerary:
1 night in Oslo
2 nights in Flåm
1 night in Bergen
So, let's backtrack to your decision to come to Norway and book the Norway in a nutshell tour. Getting to Norway can be startlingly cheap. My flights into Oslo and out of Bergen from London came in at 650kr. We flew in to Rygge (edit: now closed!) on Ryanair and back from Bergen on British Airways. Getting from the airport to the city centre will add about 190kr for the airport bus or train.
Oslo
In Oslo, we stayed at Cochs Pensjonat in an upmarket area of the city just behind the Royal Palace. Underneath was a cosy cafe and a Bjorn Borg store, the right choice in terms of breakfast and underwear. The rooms are basic, but there's a fridge which we used for duty-free beers and there's a decent shower.
Top Tip
: For more great tips on a cheap trip to Oslo, check out our Kindle book, 
Oslo on a Budget
.
A night here cost us 900kr in an area the hotel calls Oslo's Oxford Street with a price way below what you would expect in London. Another great thing about this hotel is the walk from the bus/train station, which will take you the attractive Karl Johans gate and then you will turn to see a view somewhat like The Mall in London with the city behind you and the Royal Palace in front of you.
Strolling Slottsparken is a great way to get to see some of the city and marvel at how open Oslo feels, with Cochs Pensjonat being at the northern end of the park. For dinner we ate at Olivia. Partway through the meal, my travelling partner said Olivia looked and felt like a decent Italian restaurant chain. Nonsense, said I.
Then, of course, I kept seeing branches of it everywhere I looked. Two very large main courses, prawns in a pasta sauce and a chicken pizza with beers, came to 500kr. I wouldn't suggest Olivia as a bargain, but it's good food all the same.
Walking off the meal, we went down by the Astrup Fearnley museum with its collection of modern art, through the shopping centres of Aker Brygge and traced the waterfront to the Akerhus Fortress with its beautiful grounds open to the public. This walk gives you a good idea of what Oslo has to offer and takes you through a variety of architectural styles, but we are also leaving the best to last.
The Oslo Opera House is arguably the most iconic building in the city and embodies the culture of openness and democracy that Scandinavia is known for; in other words, you can walk on the roof, be part of the building and get some novel photos.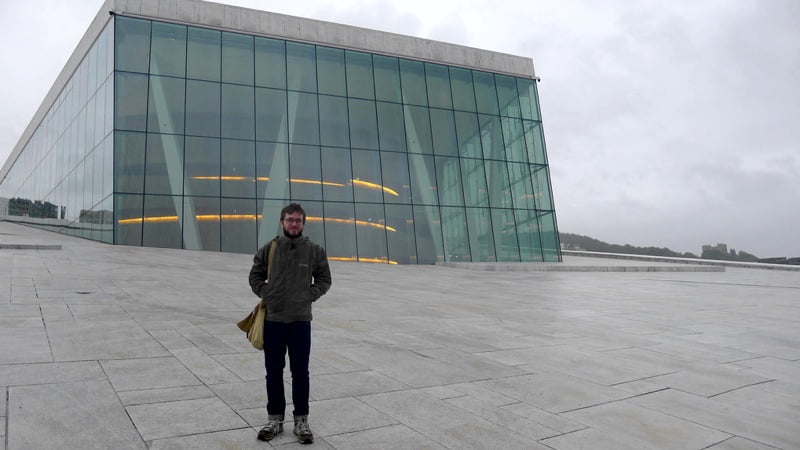 Standing on the roof, seeing the cluster of mini-skyscrapers of varying degrees of quirkiness, looking over to the water or the tree-covered hills, you feel right in the heart of the city. It is a unique spot and even in the pouring rain it was exciting to be standing on such a great piece of architecture.
In the evening we walked to Blå, a bar and music venue along the river ideal for people who want a venue fit for hipsters but who aren't hipsters. I suggest asking to see the list of beers the courtyard bar sells; you will see just one draught beer on on the bar but they cheekily put the other pumps out of view.
Top Tip
: For more great tips on a cheap trip to Oslo, check out our Kindle book, 
Oslo on a Budget
.
Locals figured it out so as I drank a small beer at 90kr they were drinking a big beer for 80kr. There's so much to do in Oslo that a day is going to feel too short a time, but most of the following recommendations are free or cheap:
Vigeland Sculpture Park – incredible free art in a park. It is walkable from Cochs Pensonjat and is also on the tram network
Walking around the main highlights of the city is easy
Oslo Opera House tours at 100kr
The National Gallery for a dose of Edvard Munch and his Scream painting with its history of being stolen! Just 50kr
The Armed Forces Museum
Read part two of Chris does Norway on a Budget.