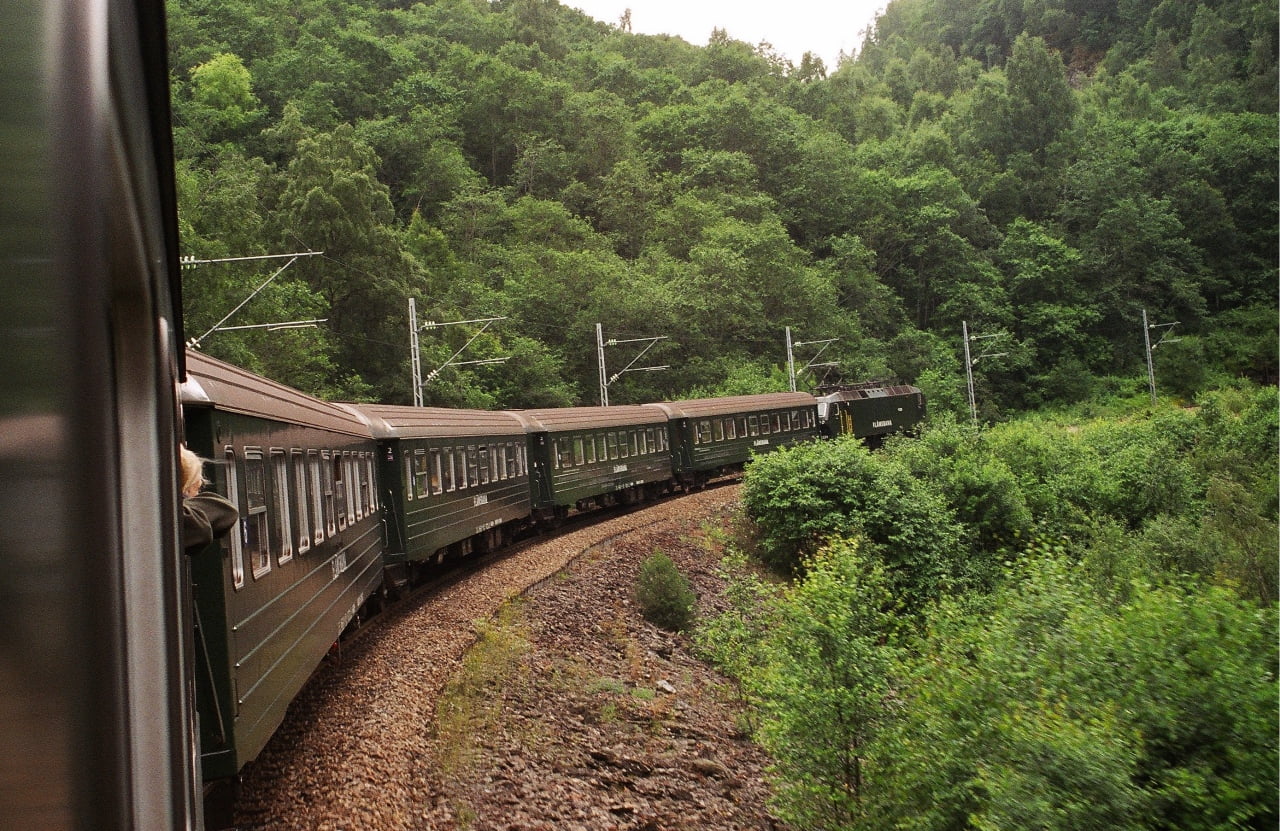 A new film gives you the chance to experience Norway's famous Flåm Railway from the comfort of your own home.
Do you dream of travelling to Norway's fjord region but can't quite afford it yet? Help is at hand!
It's now possible to ride along the entire 20.2-kilometer (12.6-mile) length of Norway's famous Flåm Railway, seeing the wild mountain scenery, lush valleys and raging waterfalls from the comfort of your own home.
British marketing agency Verve Search and Expedia got together to create the film. A 360º camera was attached to the front of the train and recorded the entire journey from the driver's point of view.
If you can get your hands on one of the new breed of virtual reality devices, you can even enjoy the movie as a fully immersive 360º experience. Take the 44-minute ride here
Norway's most beautiful railway journeys
Known as one of the world's most beautiful train journeys, the Flåm Railway connects the small fjordside village of Flåm with Myrdal on the Oslo to Bergen line, itself a spectacular journey.
For this reason, combining a trip on these two trains with a fjord cruise and/or a couple nights in Flåm is one of the most popular vacation options in Norway.
In less than an hour, the train takes you from more than 850 metres above sea level right down to the Aurlandsfjord, an arm of the epic Sognefjord.
One of the steepest standard-gauge railway lines in the world, the railway runs through the spectacular valley alongside the Rallar Road, popular with cyclists and hikers.
Passengers will see steep mountainsides, gushing waterfalls, lush vegetation, travel through 20 tunnels and get the chance for a couple of great photo opportunities.
A feat of engineering
The first time I travelled on the line I couldn't help but wonder how on earth it was designed and built in the days before computer-aided engineering.
Down in the village there is a small museum that documents the process, which reveals the first engineering surveys took place as far back as 1893.
Plans were approved by Parliament in 1916 but construction didn't begin until well into the 1920s. Regular operation began in November 1944.
Whether you can get to Flåm or not, are you interested in seeing the country by railway? I can't say I blame you! It's a great option, especially for those travellers on a budget. To get you started, check out our complete guide to the Norwegian rail system.