Learn something new about Norway's Nordic neighbours Finland. Here are 16 Finland facts to impress your family and friends.
Continuing our tour of Scandinavia and the Nordic region, it's time to look at Finland. The heavily forested Nordic nation lies to the east of Norway and Sweden, and has a long border with Russia.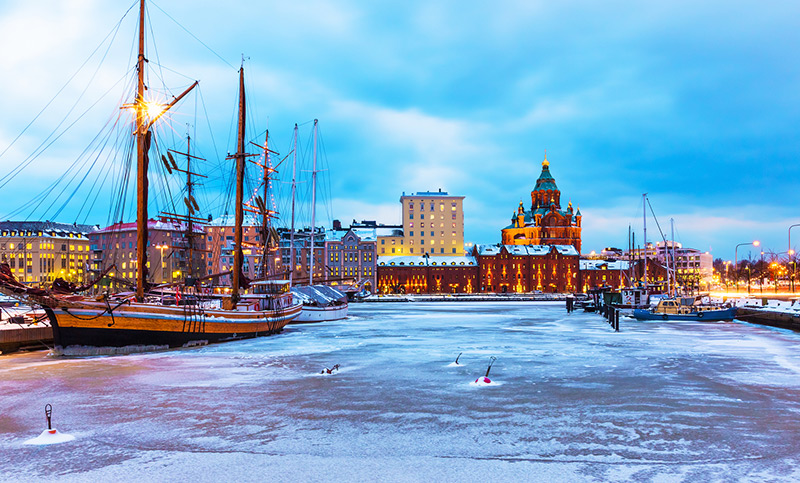 I've been to Finland a couple of times. I'm a big fan of the capital city Helsinki but I also enjoyed my time in Tampere, which had a very Trondheim-like vibe.
If and when the world of international travel returns to normal, I'm looking forward to exploring Finland much more. Please feel free to make any recommendations in the comments.
In the meantime, here are some of the top Finland facts you may or may not know about this fascinating Nordic country. Enjoy!
1. Finland is the world's happiest country
The Nordic countries consistently rank at the top of the UN's annual World Happiness Report. But in 2020, Finland leapfrogged the rest to finish top of the pile.
The rankings take into account many factors. Life expectancy, freedom to make life choices, economic strength, generosity, social support from friends, perceived corruption, and views of the survey respondents.
2. Finland's population is only slightly bigger than Norway
According to preliminary data from Statistics Finland, the country's population stood at 5,532,333 at the end of August 2020. That compares to 5,374,807 in Norway at the end of July 2020.
3. But Oslo is slightly bigger than Helsinki
Norway's capital city is home to approximately 693,000 people, whereas 656,000 people call Helsinki home. Of course, much of this comes down to somewhat arbitrary borders and definitions.
When considering the total urban area, the Helsinki capital region (1.26 million) outnumbers the Oslo metropolitan area (1.02 million).
4. Almost half of Finland's foreign population lives in Helsinki
We have Statistics Finland to thank once again for this fact! At the beginning of 2020, there were 423,494 people with a foreign background living in Finland. Of those, 209,108 lived in the Greater Helsinki region. Those with a Somali and Indian background have the greatest concentration in the capital region.
5. The Finnish language is totally different from the Scandinavian languages
Although Finland is often lumped in with Scandinavia, the country's language shares nothing in common with its Scandinavian friends.Finnish is part of the Uralic language family, of which Hungarian is the closest relation.
6. All Finns learn Swedish at secondary school
While Finnish is not a Scandinavian language, Swedish is an important language in Finland. So much so, that it holds official language status together with Finnish.
Swedish is spoken mostly on the western and southern coast of the country, while as many as 5% of Finns consider Swedish their native language.
And of course, Finns also learn English at school too! So Norwegians or Danes who can't get their message across in Swedish can always switch to English.
7. Finns are the world's biggest coffee drinkers
Most people would think Europe's coffee capital would be Italy or France. But no, it's the Finns that consume more coffee per capita that any other country in not just Europe, but the world.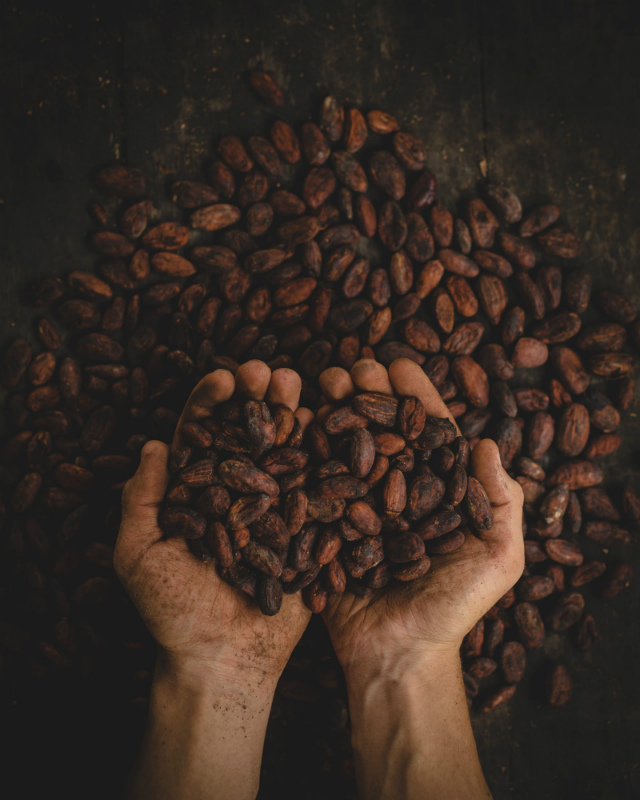 The average Finn consumes an astonishing 12kg every year. Drinking eight cups of coffee per day would not be considered unusual in Finland.
8. There are 187,888 lakes in Finland
Finland is known as the land of a thousand lakes. Yet in actual fact, the number is more than 187 times that!
Read more: Fun Facts about Iceland
There are some 187,888 lakes in Finland larger than 500 square metres (5,400 sq ft). About 57,000 of them have an area larger than 10,000 square metres (110,000 sq ft). They are listed here along with some smaller noteworthy lakes.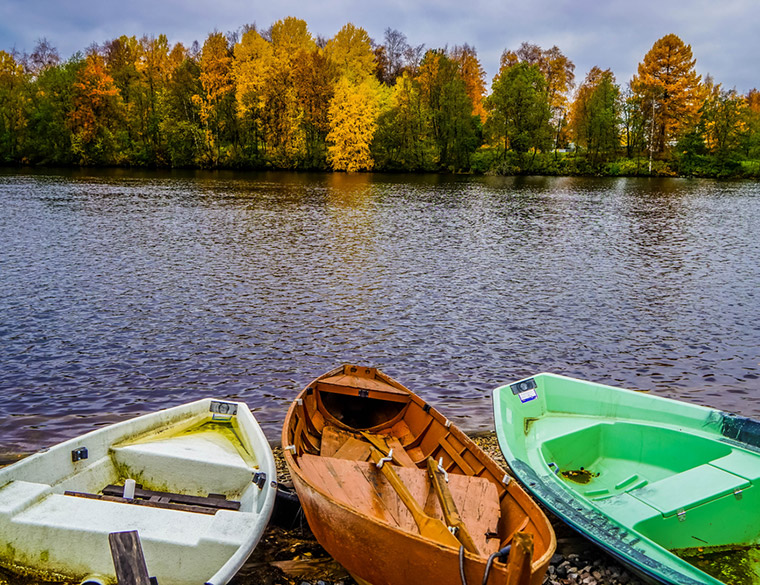 9. Finns don't fill silences
Finnish nationals are perfectly comfortable with silence. When meeting an acquaintance, it's perfectly acceptable to say a quick hello and continue on your way. Finns also naturally keep their distance from other people in public areas.
10. Breakfast is a savoury affair
Sweet breakfasts are popular in some parts of Europe, but not in Finland. Breakfast here is a similar affair, with butter, cold cuts and/or cheese eaten on top of bread, in the same style as Norwegian pålegg.
The sweetest most Finnish breakfasts get is a few berries stirred into porridge. However, it's a different story later in the day!
11. The Moomins are Finnish
The fun Finland facts continue! Swedish-speaking Finnish illustrator Tove Jansson created the hippo-like creatures known as the Moomins. The creatures starred in nine books, five picture books and a long-running comic strip along with their many TV appearances.
On the island of Kailo in southwest Finland, the Moomin World theme park is open daily from mid-June to mid-August. The blueberry-coloured Moomin House, in which guests can explore all five levels, is one of the park's main attractions.
12. Most Finnish children have two birthday parties
Birthday parties very important for children in Finland. Many have two: one for friends and another for family. On the flip side, most adults tend only to celebrate the 'big' birthdays, and even then they are typically informal events.
Read more: Fun Facts about Norway
13. Finland is sauna mad
Estimates put the number of saunas in Finland at around two million. That's not bad for a population of 5.3 million! They can be found in city apartments, forest cabins, and even some big companies and state institutions!
14. 74% of the country is forested
Finland has more forest than any other European country. Forest covers 74% of the entire country – that's an area larger than the UK or Italy.
Together with the lakes, this gives Finland its distinctive appearance. Pine, fir and birch trees are the most common species found in the forests.
15. Angry Birds originated in Finland
The mobile gaming sensation Angry Birds began life in Finland. Founded by students in 2003, the game's creators Rovio Entertainment went on to become publicly listed in 2017 at a $1 billion valuation.
Angry Birds isn't the only worldwide smash to have originated in Finland. Nokia's Snake–arguably the most influential mobile game ever–and Clash of Clans are also Finnish.
16. Suomi is Finnish for Finland
While much of the world calls Finland Finland, Finns call their country Suomi. The origin of the name is uncertain and several hypotheses have been made. The earliest known use of the word Finland, meaning the land of the Finns, is on a Scandinavian runestone.
Have you ever been to the country? What's your favourite among these Finland facts?