I recently spent an extended Easter weekend visiting my girlfriend's family in Finnmark, a county in the extreme north-eastern part of Norway. Before going, I only really knew two things about the place – it was a long way away from home (a whole days travelling from London was scheduled) and, as Finnmark is well within the Arctic Circle, it would be cold. This brief blog is my attempt to give readers (and potential future visitors) a short how, why and what about Finnmark and to give a flavour of this remote part of the world.
How to get there?
A Hurtigruten cruise from Bergen to Finnmark will get you there in 7 days and sail past the majority of Norway's western coast in the process. This would undoubtedly be the preferred method of travel (the scenery is extraordinary) but unfortunately, as our free time is limited by the fast pace of working life in London, such leisurely luxury was not an option for us.
Although no doubt quicker than sailing, to those who are used to speedy travel between Europe's ever growing network of interconnected metropolises, the flying experience from London to Finnmark is certainly still on the slow side (although as somewhat of an aviation geek myself, I'm not complaining). As no airports from the UK fly directly to north Norway, you have to travel via Oslo and you'll be lucky if your transit time in Gardermoen airport is less than 3 or 4 hours.
You are most likely to step off your aeroplane in Finnmark in the county's most populated municipality, Alta, but Widerøe airlines do also offer on-going connecting flights to Hasvik, Hammerfest, Honningsvåg (North Cape), Lakselv, Mehamn, Berlevåg, Båtsfjord, Vardø, Vadsø and Kirkenes.
Wherever you're flying to in Finnmark, try to get a window seat. The views of northern Norway from above in springtime can be quite spectacular, especially if you like snow.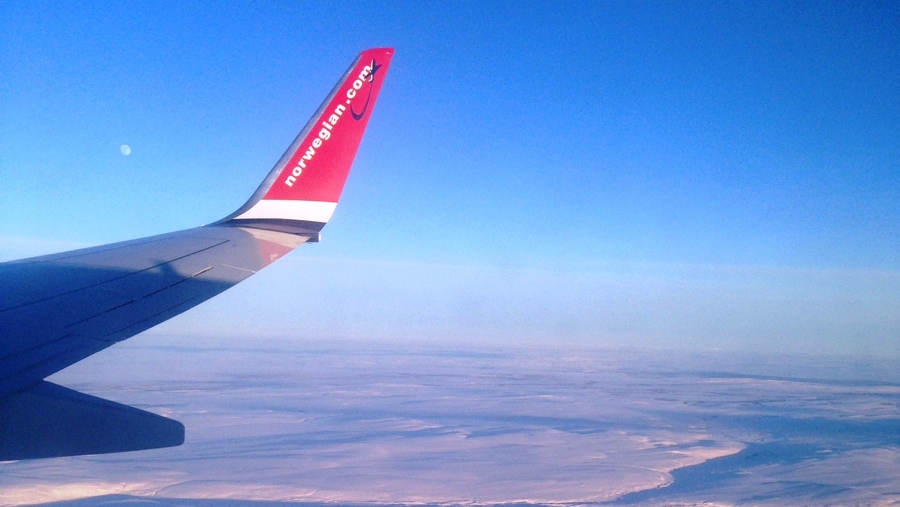 Why go?
Awe inspiring scenery, outdoor activities galore, lazing by warm fires in wooden hytter, history, culture and traditional food. For such a remote place, Finnmark has a lot going on.
The scenery speaks for itself although your view really is season dependant. Summer promises the midnight sun and an array of greenery. In winter an eternal twilight envelopes the landscape (only broken by the appearance of the aurora borealis – the northern lights) when only the hardiest soles are afoot. When I visited over Easter, the snow was still thick on the ground and the place certainly had a feel of the magical about it.
The outdoor activities available are limited only by your imagination, although in summer some of the colder pursuits will be out of reach. In my short time there, I tried my hand at driving (and falling off) and exploring the countryside via snowmobile, ice fishing (this is a traditional Sami hunting method), cross-country skiing (okay, you can do this all over Norway in winter but I challenge you to find more remote or rugged terrain to traverse), fishing (some of the fish get really big here) and hiking.
Finnmark is vast and some of the environment, especially in winter, is challenging so you have to be sensible and exercise caution but if you're lucky you might find you have a whole mountain, lake or fjord to yourself.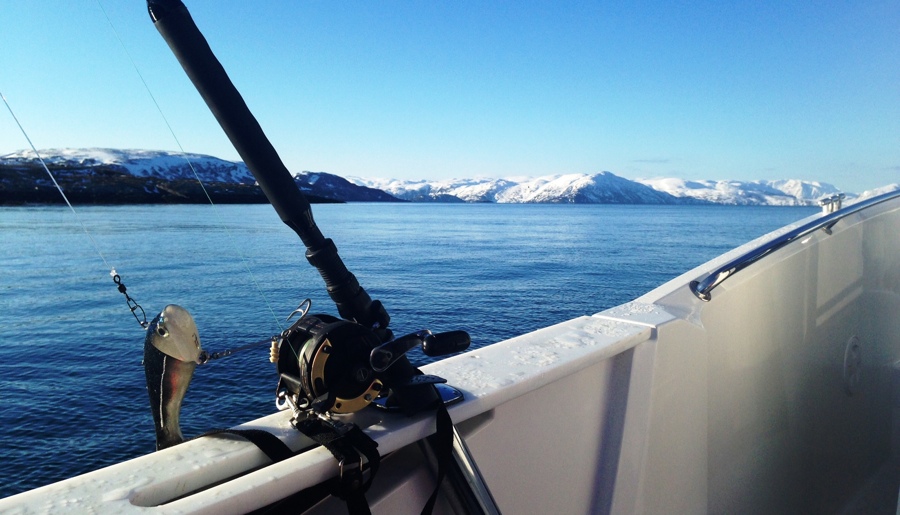 For those who enjoy a more relaxing pace of life there's a lot to be said for sitting by a warm fire, or outside a traditional Norwegian home and whiling away the hours and enjoying the peace, quiet and clean air with a book (or just a furry friend) for company.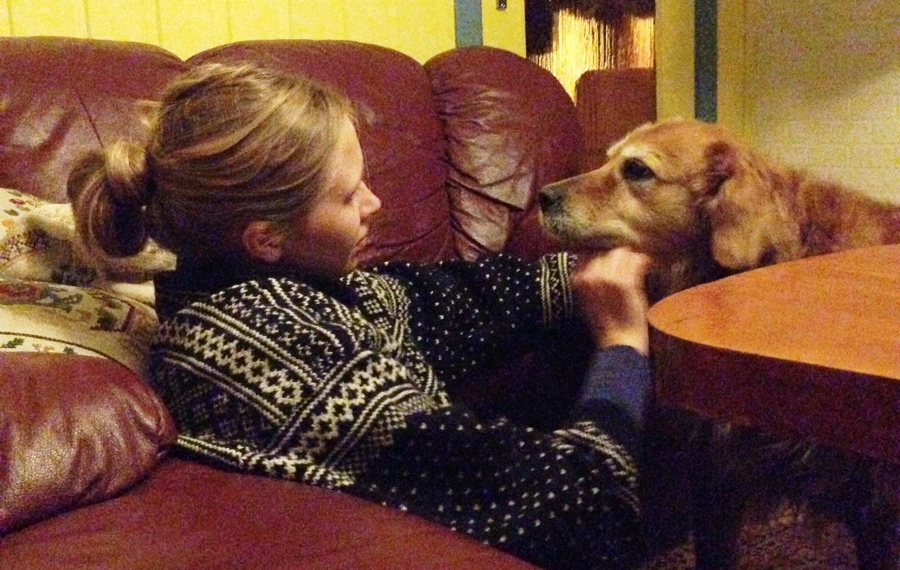 Finnmark is the home of the Sami – Norway's aborigines and there is a surprising amount of culture and history to discover: both ancient (like 7000 year old rock art in Alta – part of the UNESCO World Heritage List) and more recent (the town of Hammerfest has a richer tale than a first glance might provide).
Although some of the modern Norwegian cuisine leaves a little to be desired some traditional foods and ingredients certainly provide a healthy and hearty meal (especially good if you've just come inside from a cold day). Try hand caught salmon, fresh from Finnmark's teeming rivers, or a traditional stew called Fårikål made with lamb, potatoes and kohlrabi (local lingonberries are an optional extra). If you can wash it down with an ice cold Isbjørn (polar bear) beer, all the better.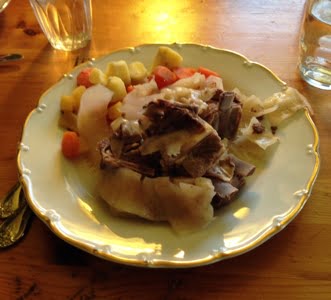 What to take in winter
The answer to this will obviously depend on your itinerary but if you make the decision to visit in winter a few essentials for a trip to Finnmark include warm (and waterproof) tops and bottoms, lots of layers, some decent gloves, plenty of thick warm woollen socks, sunglasses (it's very bright) and a thermos flask. Most importantly though is a big hat.
The bigger the better.