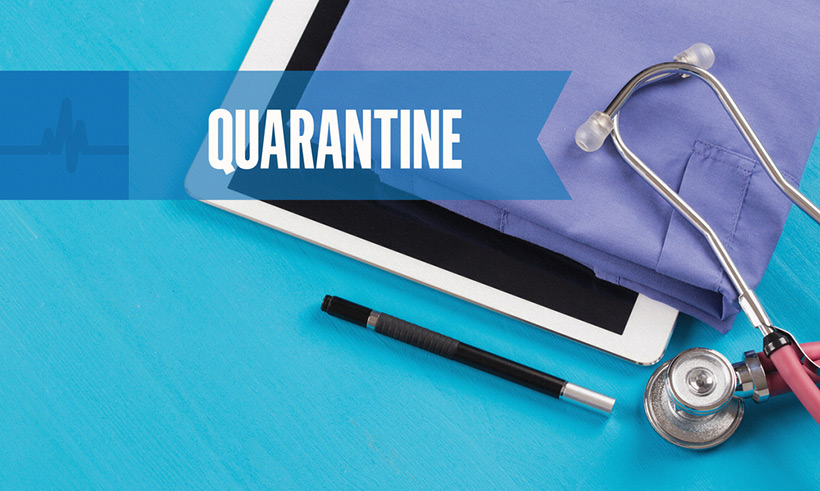 As COVID-19 cases continue to rise in Norway, increasing numbers of people are subject to home quarantine or home isolation. But what exactly do those terms mean?
The recent introduction of emergency measures by the Norwegian government and health authorities has created a whole new vocabulary for people living in Norway.
Many people are confused about the concepts of home quarantine and isolation. Both measures are designed to prevent the spread of the novel coronavirus, which leads to the COVID-19 disease.
There are big fines for breaking quarantine
Just step into any Facebook group and you'll see a violent mix of differing opinions masquerading as facts. It's important to distinguish the facts from opinion, especially since the Norwegian Prosecuting Authority today confirmed a fine of 20,000kr or even imprisonment could be imposed for anyone breaking quarantine regulations.
Read more: Scandinavia Travel: Who Can Go Where Amid Coronavirus Restrictions
So, I've put together this page to explain the present situation for anyone who is confused. Please understand I am not an expert, and cannot answer personal questions. This article is based on official advice from the Norwegian Institute of Public Health (FHI) and recent interviews given by their senior management.
It's also important for me to state that advice changes. What I've written here is correct at the time of writing. Although I will try to keep this article updated, it is everyone's own responsibility to ensure they are compliant with the current regulations from the government and FHI. With that in mind, please read on.
Read more: The Latest News on Coronavirus in Norway
Who is subject to home quarantine and home isolation in Norway?
The government has updated its quarantine regulations for Norway. Everyone who has returned from travel abroad since February 27 must home quarantine for 14 days after returning home. Finland and Sweden had previously been exempt, but these countries are now included from March 17. This applies to everyone, regardless of symptoms.
UPDATE: The home quarantine period has now been reduced from 14 to 10 days.
In addition, anyone who has been in close contact with people who have received a positive diagnosis of coronavirus must also home quarantine.
Home quarantine is intended for people without symptoms of COVID-19. It is a precautionary measure to prevent the possible spread of the coronavirus that causes the disease. If you are sick, you must instead follow the advice for home isolation, further down the page.
What does home quarantine in Norway actually mean?
Home quarantine means that you should avoid contact with other people as much as possible. Although the name implies you can't leave the house, that's not strictly true. You are permitted outside to, for example, go for a walk.
Read more: Norway Closes All Airports To Foreigners As Coronavirus Cases Mount
However, you must keep your distance from others and not move too far from your home. This means you should not go to work or school, and should not use public transport. It also means that you shouldn't go to a supermarket for groceries.
This contrasts with some information published earlier in the week, which suggested people under home quarantine could go to the supermarket at a quiet time. When asked by VG, FHI's Geir Bukholm confirmed: "FHI recommends that you get others to shop for you."
Prime Minister Erna Solberg also confirmed this. "For everyone who is in quarantine, it is important they remember not to go to the store. They can go outdoors, fresh air is good for everyone, but you have to stay away from other people," she said, as reported by Nettavisen.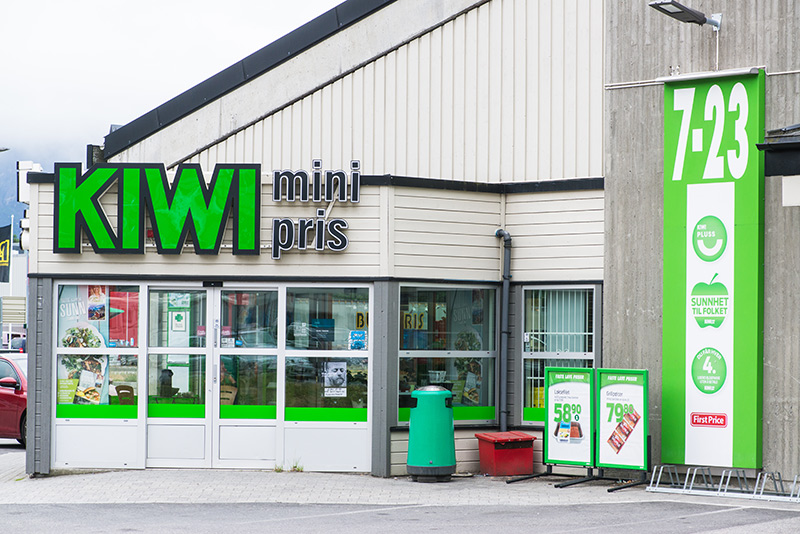 The official FHI guidelines state: "If there is no alternative, you may go out to carry out a necessary errand to the shop or pharmacy, but ensure that you maintain distance (1-2 metres) from other people and avoid queues."
Last week, many people subject to home quarantine regulations chose to travel to their mountain cabin. However, last weekend the government implemented a ban on people travelling to a cabin outside their home municipality.
What is home isolation in Norway?
If you have a confirmed or suspected case of COVID-19, you must stay at home under home isolation. This also applies if you are under home quarantine and begin to show symptoms.
Anyone under home isolation must stay inside and is not permitted to visit shops or any other public places. The Norwegian Institute of Public Health says that your doctor will help to assess who can help you with necessary purchases, in consultation with the District Medical Officer.
Anyone living with someone under home isolation is automatically under home quarantine. Wherever possible, the person under home isolation should stay and sleep in a separate room. The number of people in the house should be limited wherever possible.
Are there any exemptions?
Authorities have given an exemption to the quarantine rules for people deemed essential to maintaining critical functions in society and ensuring fundamental needs are met. This includes people who transport goods and passengers. This only applies during work time, and contact with other people should still be limited outside of those hours.
For more information: