A personal tale of the Norwegian job hunt. An American expat seeks–and finds–a job in Trondheim, Norway.
When I arrived in Trondheim four months ago, I knew that it would be difficult to find work, but I had no idea how difficult.
I hit many failures initially but I quickly learned what works, what doesn't, and how to maximize time and effort to get interviews.
First, a few hard facts:
Trondheim is a small city with about 170,000 residents
It is the definition of a networker city, where meeting people is key to finding employment
Norwegian is the business language
A high percentage of the population is very well educated
They speak a different dialect of Norwegian
A Master's degree is almost the standard of education here
The cost of living is very high
As a U.S. citizen I only had a maximum of six months on my job-seeker visa to receive a full-time offer of employment as a skilled worker, according to the Immigration office UDI. So, there is only one choice: hit the ground running, never stop, and never give up.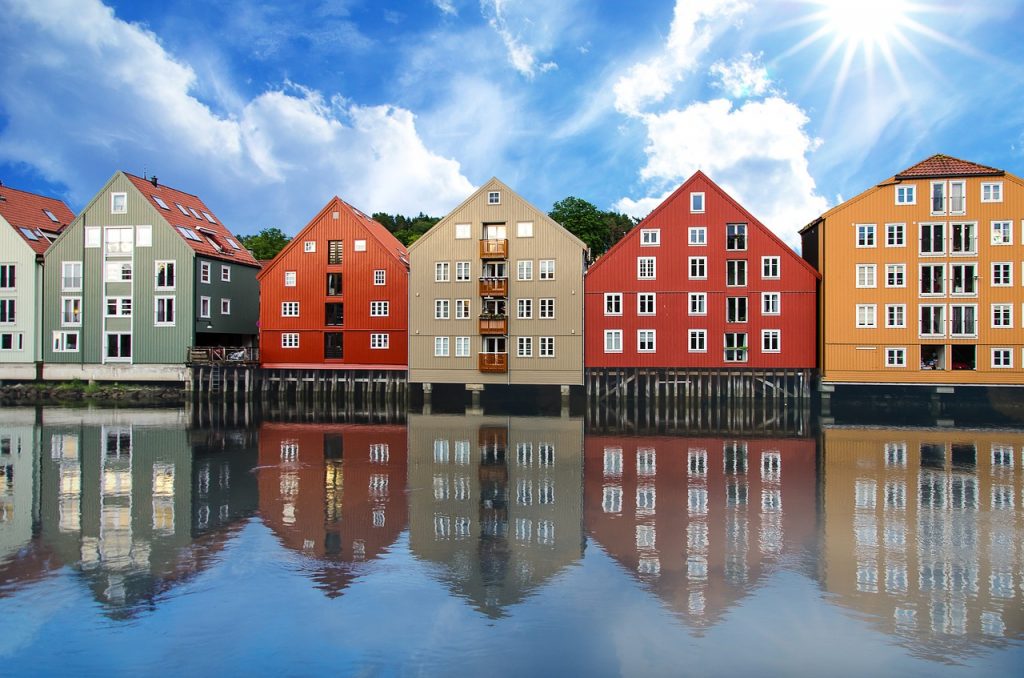 Networking in person
When I arrived, I immediately started seeking opportunities to begin networking, volunteering, and searching for open positions. In my first week, I met with David Nikel at DIGS café. David is a freelance journalist and British expat who has received numerous journalism awards here in Norway.
Read more: Living in Trondheim
He gave me some work writing for a couple of blog sites, which I eagerly took. This site, Life in Norway, which focuses on the experiences of other expats throughout Norway, and also for Technoport, which is a major annual technology conference held in Trondheim.
As an expat, writing blogs is a good way to set yourself apart from the crowd and start building a name for yourself.
I also met a handful of other great people at DIGS and quickly learned that it is a must-visit for anyone new to Trondheim and seeking work.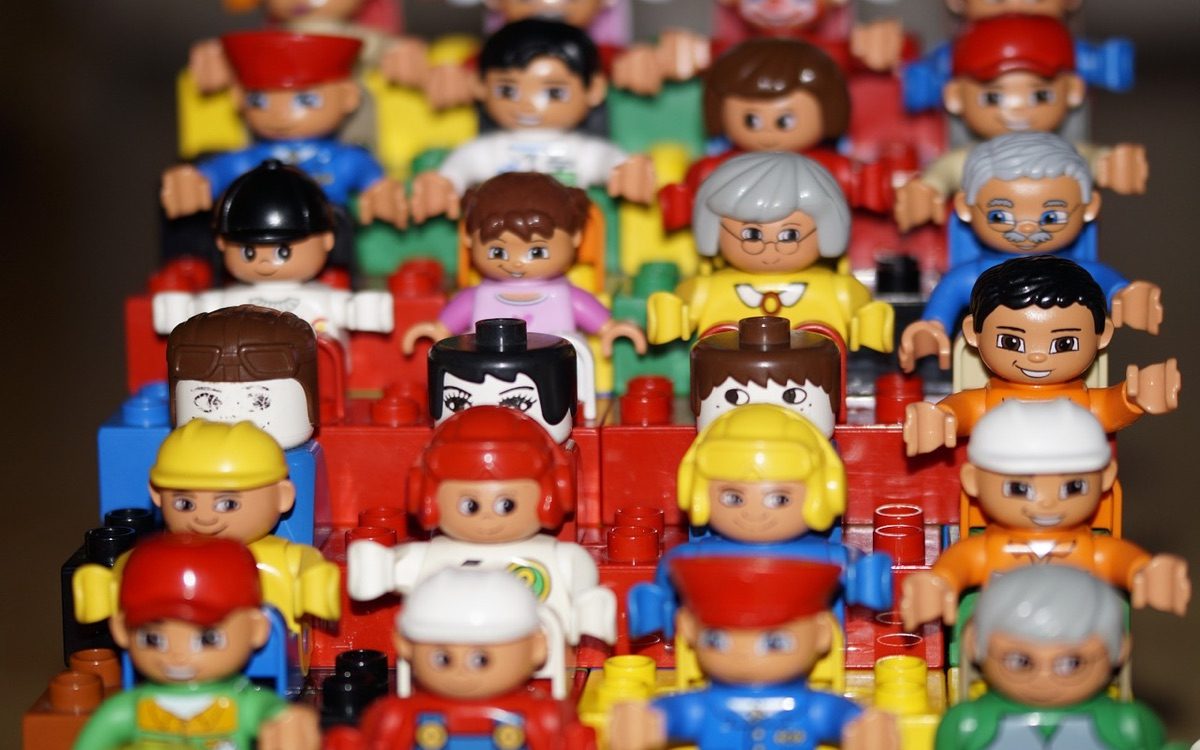 One of these amazing resources at DIGS was Ingrid Fabrello, who ran a program designed to help expats find work. Ingrid has since authored a book together with David, called How to Find a Job in Norway.
Three top tips
In just one hour, Ingrid gave me three of the most important pieces of information that I learned about job searching in Trondheim:
1. Trondheim is a networker city and you must get to know people here if you hope to find a job.
2. You must apply in person. Searching through Finn is fine for locals with relevant networks and local experience, but it will not be nearly as useful for expats.
You must meet people and let them get to know you. Dress nicely, bring résumé copies, and begin conversation in whatever limited Norwegian you know. Norwegians, like most people, are much more likely to help someone who is willing to help themselves. There is technique to this, which Ingrid teaches in her classes.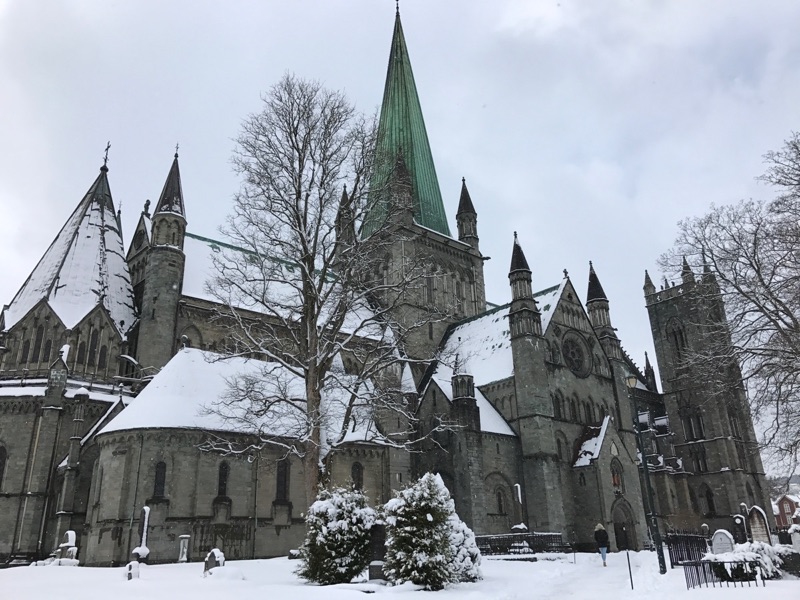 3. Always be early. Show up 5 minutes early to any meeting… no more and no less.
The Norwegians are notoriously time-conscious and showing up even a minute after a scheduled meeting is enough reason for the entire interview to be canceled. Never be late in Norway. Never.
DIGS also provides a variety of other entrepreneurship activities, networking opportunities, seminars, meeting events, and other great chances to meet people and learn about open positions.
Learn to adapt your strategy
With limited time to find a job, you must adapt quickly and work extremely hard every day. You honestly must give 100% effort to every opportunity; especially since everyone seems to know everyone else in this city.
Once I realized that Finn.no was not my best chance at getting interviews, I began to do my research and visit the companies in person.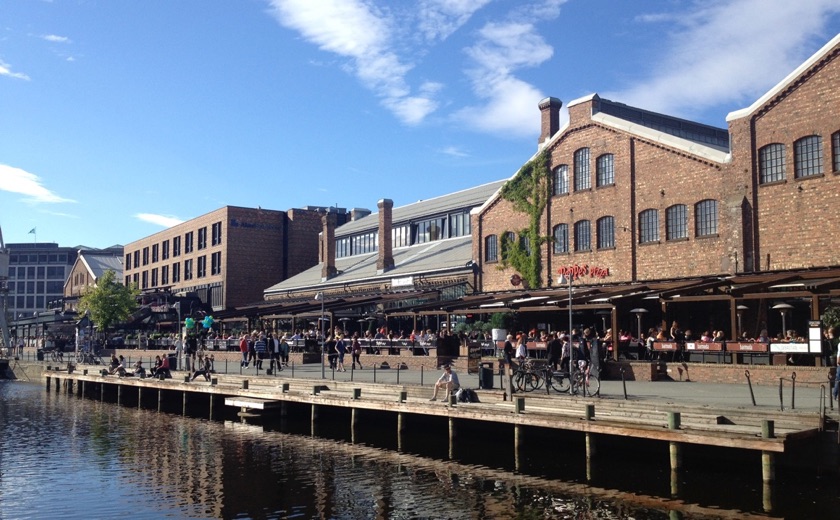 Usually, I would find open positions that seemed relevant on Finn, then come up with a small list of questions, go in person to the office, introduce myself, ask questions, hand them my résumé, and hope that they would remember me in a positive manner when it came time to make decisions for the interviews.
I also searched at companies that did not have availability. I met with as many people in as many places as I possibly could manage. Any company that seemed like a place I would like to work, I added it to a list.
I marked notes about the company, answered the 5 W's, and then wrote down my strengths and weaknesses as a potential candidate.
Nothing is worse than going in person and staring blankly when an HR manager asks what you know about the company. You must do your homework.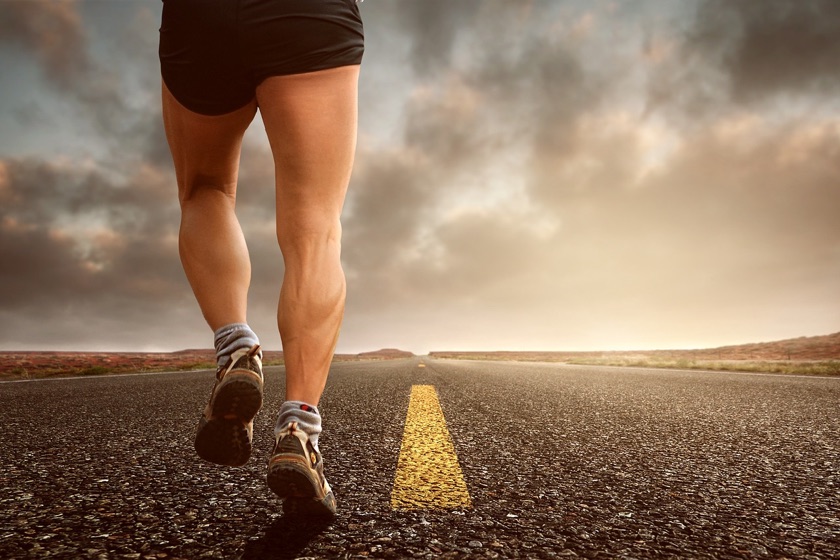 Usually, my only major weakness was that I did not speak fluent Norwegian, as described in the job description.
However, I tried anyway and mentioned that I spoke only Norwegian at home with my girlfriend, that I was attending classes, and that I was a quick learner who would hopefully master the basics of the language soon.
By showing drive and initiative, I already set myself apart from applicants who were applying only online. It was absolutely essential to be innovative, hard-working, flexible, and to research the companies before visiting in person.
This work was incredibly time-consuming and being faced with replies such as "sorry, the position has been filled" or "sorry, you are not what we are looking for", time after time after time was very difficult and frustrating.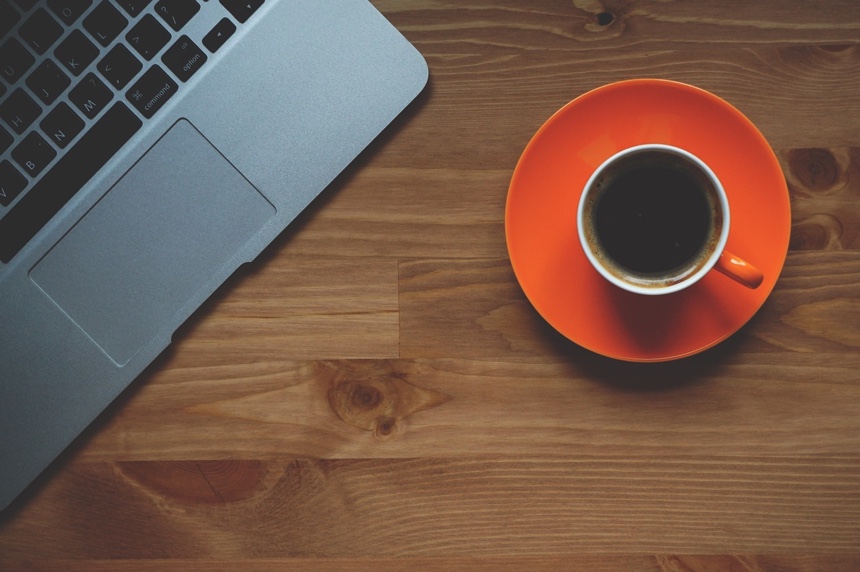 I'm not going to lie, it made me really scared about being here and nervous about the future. But, as Tomas Edison said while inventing the lightbulb, "I have not failed, I've just found 10,000 ways that didn't work".
Persistence is key and you must continuously improve from the feedback that you receive.
Volunteer often
One of the best ways to get to know people and to show that you are really invested in being here is to volunteer.
Nothing shows that you would make a quality team-member more than volunteering to help others. The best contacts that I have made in Trondheim, I made as the result of volunteering.
I like this city and I want to be a part of serving others while also practicing my Norwegian and meeting new people; so, I found great projects to volunteer for here.
Three of the biggest were Gi Bort Dagen, Kosmorama International Film Festival, and TEDx.
Attend meetups
Another thing that I would highly recommend is joining Meetup.com and attending whatever groups interest you. Most of the events are in English and they are a great opportunity to meet industry professionals or fellow expats.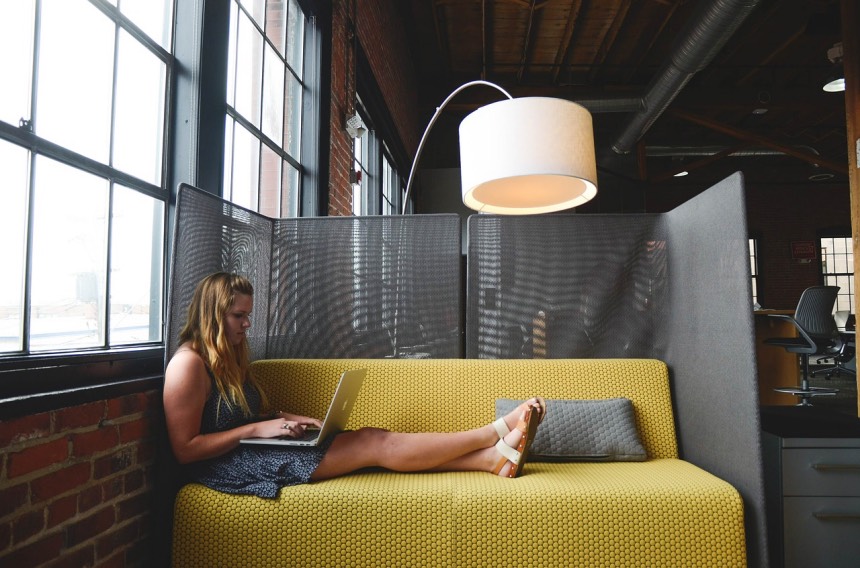 Some events will be completely in Norwegian but it's still a good opportunity to meet people and practice speaking the language.
Learn Norwegian
Practice your Norwegian as much and as often as possible. There is a Norwegian course every Thursday at 1pm at the Trondheim Bibliotek, which is a great way to meet people and practice Norwegian.
I also rented children's books, which is a great way to learn. In addition, they also have a wide variety of Norwegian language classes available in book and CD format.
Speaking as much Norwegian as possible and trying to speak with strangers at coffee shops or stores is also good practice.
I know that it may seem awkward at first; but trust me, if you are open and polite, Norwegians are extremely open and friendly in return.
Visit the staffing agencies
Try to set appointments with Adecco, Manpower, Experis, HeadVisor, etc. Admittedly, these were of limited help to me, with the exception of Manpower and Experis, but it certainly does not hurt to try.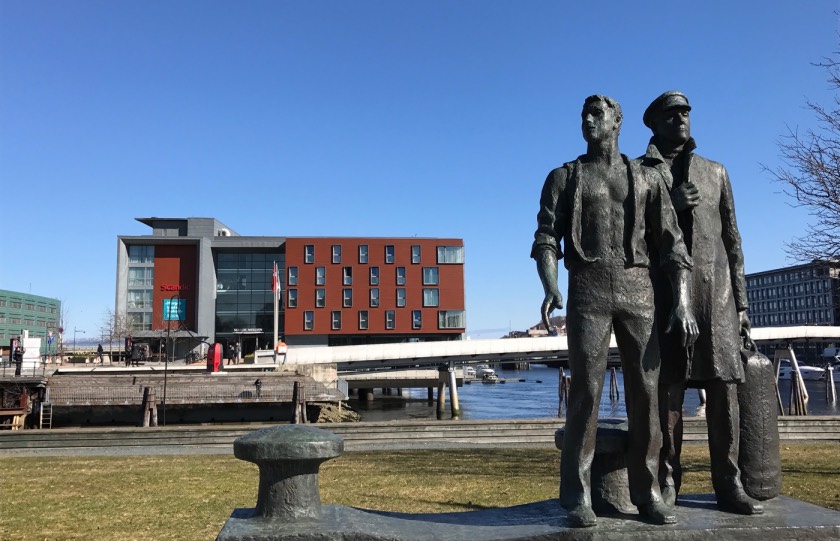 Again, much like visiting the companies in person, it can be a good idea to come up with a few questions about one of their postings and then walk in to ask some questions.
They will definitely look you up in their system, so be sure that your profile is updated and well written.
Create a Norwegian CV & cover letter
Quite basically, Norwegian CVs are different from in the USA, the UK, or many other places.
Speak with a professional if possible about what these should look like and try to look up some examples on the web. Also, when applying, DON'T FORGET THE COVER LETTER!
A résumé without a custom cover letter for exactly that specific position will get your CV deleted almost immediately.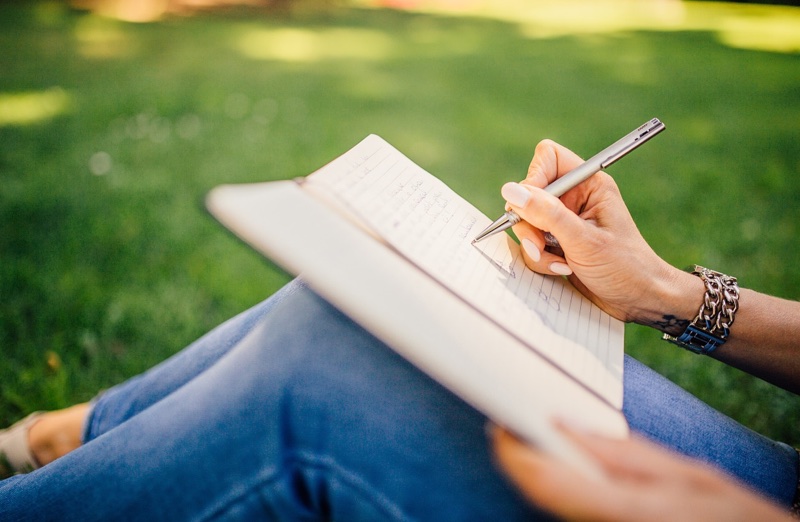 If you can't take the time to write a cover letter explaining why you are the perfect candidate for the job, you can imagine that an employer will be unlikely to give you their time of day.
Have your documents in order
All employers will want to see copies of your transcripts and references. UDI will expect the original copy of your diploma, resumes, CV, proof of health insurance, and a wide variety of other information that you must ensure you have in order before receiving a visa.
Dress nicely
Trondheim is a small city and it is common to bump into people you know. Many times, I have been invited to a coffee chat on short notice.
By always representing a clean, neat appearance, I made it much easier for people to recommend me to their friends or partners.
During one such meeting, I received some great insight from an employer: "Even though we are just grabbing coffee, I am always thinking to myself: "Can I imagine him sitting in one of my chairs at the office?" If the answer is yes, I am much more likely to refer you."
Use LinkedIn
LinkedIn is a very useful tool if you use it properly. Create a good profile, add a nice photo, and provide links and information about yourself and your projects.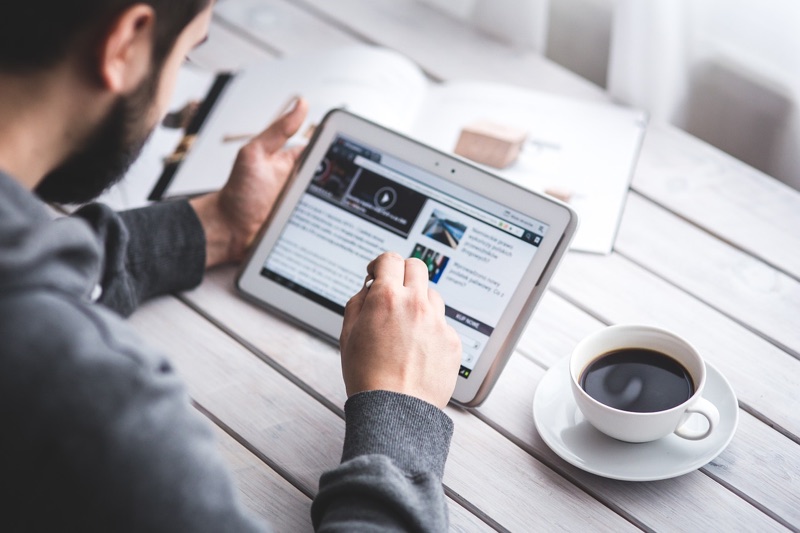 Make it personalized. Then, start adding contacts. The more contacts you have, the more likely people are to add you because you may be of use to their network.
As an added note, people with the yellow LinkedIn symbol on their profile are called "open networkers" and commonly accept most requests.
These are good people to know because they generally have very large networks. I was able to schedule many coffee chats, practice interviews, and meetings through LinkedIn and eventually landed a job as a direct result.
Go the extra mile
To say that it is difficult to find full-time skilled employment in Norway would be an understatement. This was by far the most difficult job search I have ever been through.
Before landing a job, I met with two US Presidents, was featured in the local Adressa newspaper, spoke at a recruiting event, volunteered countless hours, and submitted more than 50 well-written applications.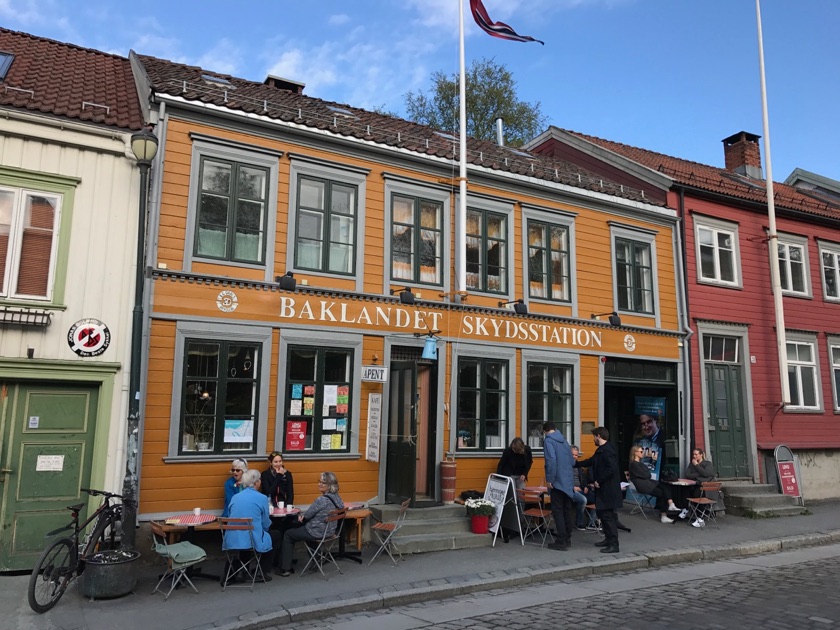 I'm not writing that to brag; I'm writing it because that is what it took before I got my first interview. It is very difficult but the payoff is absolutely worth it.
Conclusion
Trondheim is a networker city and you must meet people in order to get a job. If you are here on a job seeker visa for a limited time, this becomes especially critical.
Work hard, learn quickly, attend events, practice your Norwegian, meet people, apply in person, write well-tailored CVs and Cover Letters, visit DIGS, volunteer as much as possible and NEVER GIVE UP!
If you are an expat looking for work in Trondheim and you have done all of these things, feel free to look me up and we can discuss your job search strategy as well as available resources over coffee.
I've been there too and I know how difficult and stressful the process can be.
Lykke til!