The Norwegian capital hosts many of Norway's biggest events and festivals throughout the year. Discover what's on in Oslo with our events calendar for 2023 and 2024.
Are you planning a trip to Norway in 2024? If you're starting or ending your trip in the capital, then why not time your visit to coincide with a special event? From music festivals to cultural events, there's sure to be something for you.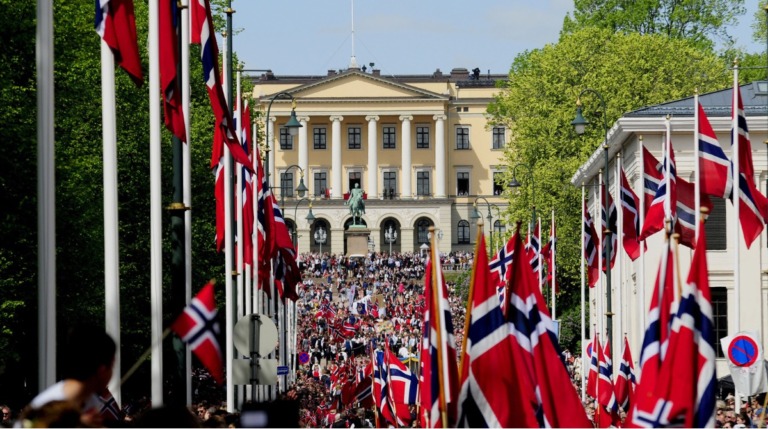 We keep our eyes on the major concerts, festivals and other big events in Oslo so you don't have to! Whether you're a resident of Oslo or planning to visit, check out this guide to make the most of your time.
We cover the major events still to happen in 2023, plus what's planned for next year. Many 2024 events are yet to have their dates confirmed, so do check back. Are you visiting Bergen during your trip? If so, don't miss our similar guide to what's on in Bergen.
Oslo International Church Music Festival
2-10 September 2023: Held every since 2001, this international church music festival has been held in two parts since 2022. This autumn festival is the second part of the 2023 event and sees a combination of local and international performers play in Oslo cathedral and some other churches in the capital.
This autumn festival features Jordi Savall's refugee project, Andreas Borregaard's accordion performance, and a premiere of B. Morten Christophersen's Credo, et Credis that ties the Christian Creed with UN texts.
Highlights also include Iranian poetry performances, England's choir Tenebrae, German Amarcord's extensive musical journey, and a scenic retelling of H.C. Andersen's The Nightingale. The closing concert showcases works of Telemann and Bach, and additional festival events include church services, masterclasses, lectures, and the Boysen bus tour.
By:larm
14-16 September 2023: Positioning itself as the SXSW of Norway, By:larm is an ambitious festival that acts as a meeting place for the Nordic music industry.
After the lectures, seminars and debates of the day, everyone's attention turns to the concerts by night that focus on artists on the verge of breaking out. Billie Eilish, Aurora, Karpe, Sigrid, and Röyksopp are among those artists to appear on the By:larm stage early in their careers.
Ultima Oslo Contemporary Music Festival
14-23 September 2023: The goal of Ultima is for you to hear something you've never heard before! Held every autumn. The festival hosts a large number of contemporary music concerts, but one can also experience opera, puppet theatre, dance, film, installations, and composer meetings.
Oslo Marathon
16 September 2023: Held since 1994, the Oslo Marathon continues to gain in popularity and now attracts around 20,000 participants.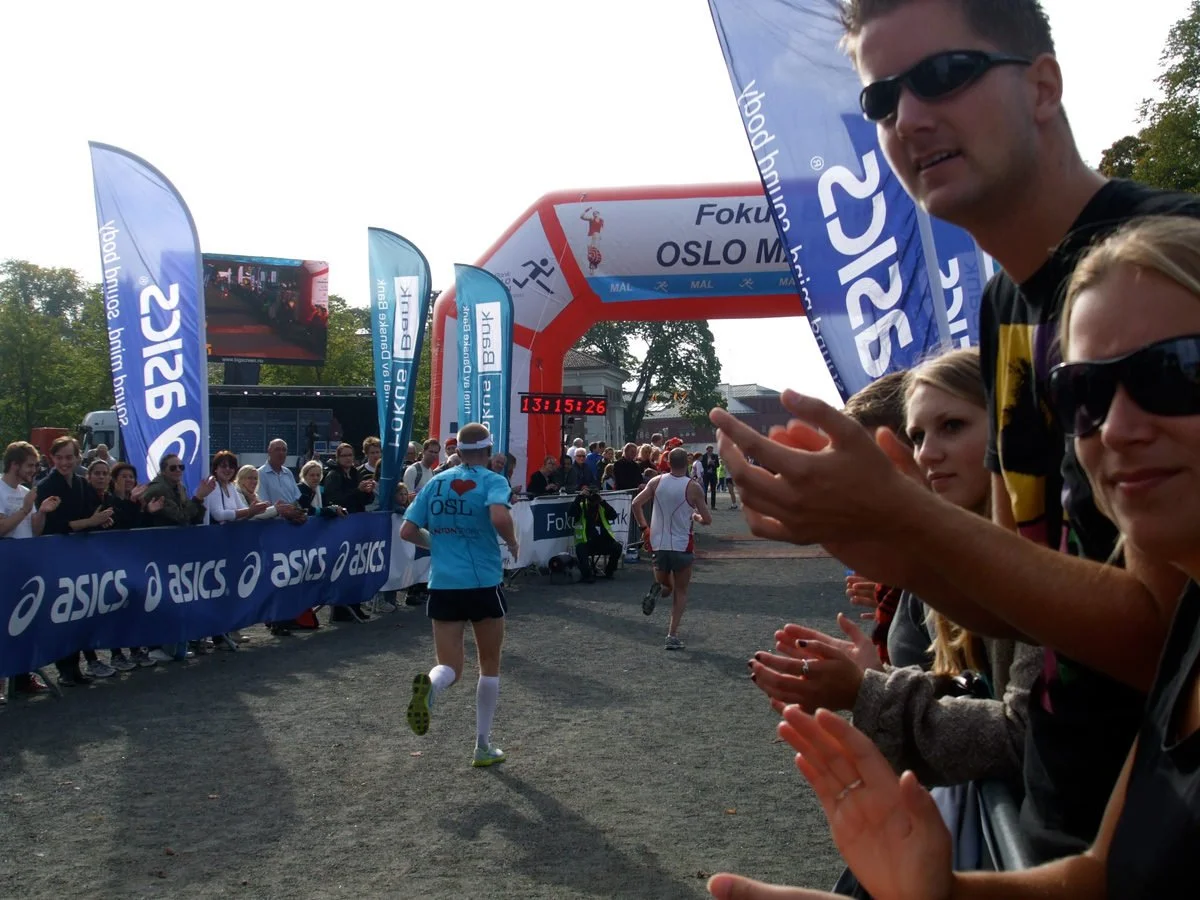 Aside from the full marathon, a range of distances are available from the 73km 'Oslo Triple' to a leisurely 10km and races for children too. Thinking of taking part? Read a first-hand experience here.
Oslo Innovation Week
25-29 September: One of Norway's biggest gatherings of entrepreneurs and innovators, Oslo Innovation Week challenge people to solve problems, collaborate and drive sustainable change.
Oslo World Music Festival
30 October – 5 November 2023: In the late autumn every year, Oslo World is the capital's most international and varied music festival. Many of the artists performing are big stars in their part of the world, even if they might be new names for most Norwegians.
Film fra Sør
11-19 November 2023: This popular film festival presents the best cinema from Asia, Africa, Latin America and the Middle East to a Norwegian audience. It translates to 'films from the south.'
Holmenkollen Ski Festival
29 February – 10 March 2024: Join thousands of people in the chilly yet fun atmosphere of Oslo's world-class winter sports arena for some winter sports action.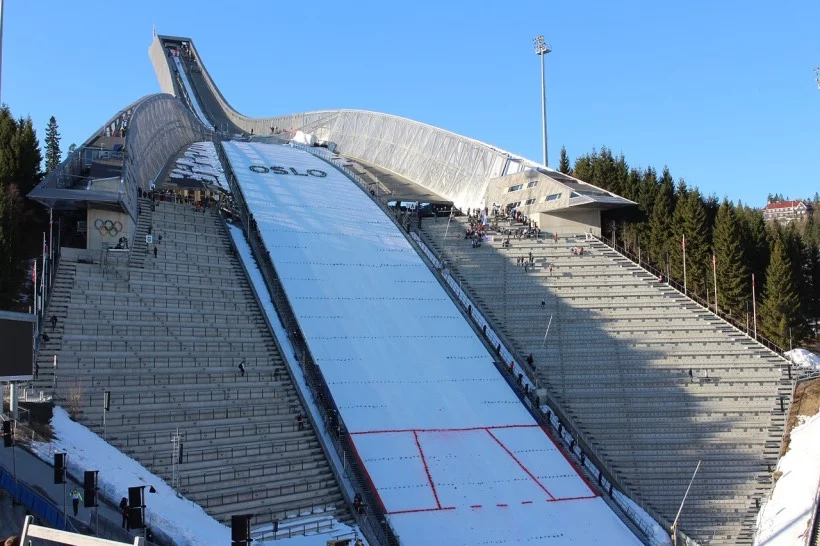 This year's Holmenkollen Ski Festival incorportes FIS World Cup events in Nordic skiing and biathlon, together with the Raw Air ski jumping event.
Inferno Metal Festival
28-31 March 2024: Dimmu Borgir, Opeth and Ragnarok are among the names that have headlined this festival over the years. The four-day festival draws metal lovers from all over the world to Oslo's Rockefeller and John Dee.
This year's line-up features UK black metal band Winterfylleth, blackened death metal band Vltimas and Norwegian speed black metal band Phantom Fire. Legendary melodic death metal band At the Gates will also perform at Inferno for the first time.
Norway Constitution Day Parade
17 May 2024: The annual parades through the streets of Oslo along with concerts and special events throughout the city streets.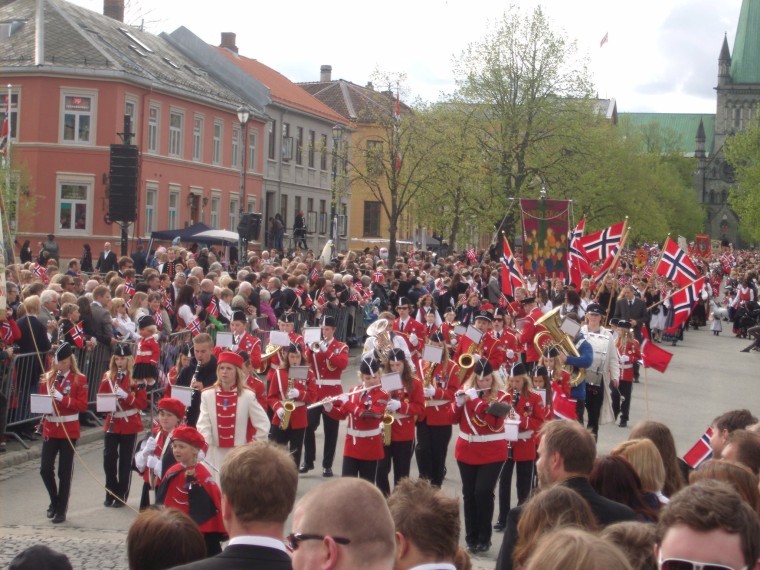 While attractions are closed on the day and it can be hard to find a restaurant that hasn't been booked out, it's still one of the best days to visit Oslo.
If you're interested in finding out more about the day check out our live blog from 2019. Although it was based in Trondheim, you'll still get a feel for what to expect.
Oslo Medieval Festival
May 2024 (TBC): As authentic a medieval experience as you'll find anywhere in 2024, this festival is suitable for people of all ages, with activities for children, wandering jugglers, longbow demonstrations, market stalls selling crafts from across Europe, and much more. Adding to the atmosphere, the festival is held on the grounds of Akershus Fortress.
Bislett Games
30 May 2024: The annual athletics meet at Bislett Stadion is part of the IAAF's Diamond League schedule. The Bislett Games has been hosted every summer in the Norwegian capital since 1965.
Mini Øya Festival
8-9 June 2024: The annual Miniøya festival for children and youth held in Tøyen Park. Music is the main element of the festival, which also features art, dance and theatre. The main target group for Miniøya is children ages 4-12, but this is a family event, and everyone is welcome.
National Music Day
1 June 2024: 'Musikkfest' transforms the capital city into one big concert venue, with up to 30 outdoor stages spread across Oslo. It's always a fun day and the best approach is simply to wander around.
Tons of Rock
June 2024 (TBC): In just a few years, Tons of Rock became a major annual gathering point for rock and metal fans in Norway. From 2014, the festival took place at Fredriksten Fortress in Halden, but after five years, it was moved to Ekebergsletta in Oslo to have more space.
Previous artists who have performed at the already legendary festival include Ozzy Osbourne, Alice in Chains, Slayer, Black Sabbath, Kiss, Def Leppard, Mayhem, and many, many more.
Oslo Pride
June 2024 (TBC): The biggest LGBT+ pride event in Norway, Oslo Pride features a parade, concerts, shows, parties, debates, workshops and lectures in the middle of June.
There is a main venue for the festival known as Pride Park, where live music and festival stalls can be found. But it's the street parade that's the undoubted highlight of the festival.
Norway Cup
July 2024 (TBC): This world-famous international football tournament for children and youth ages 10-19 attracts m more than 30,000 participants from around the globe. Prior to the 2020 event, Oslo authorities upgraded the entire venue at Ekebergsletta.
Oslo Jazz Festival
August 2024 (TBC): The one-week festival includes about 80 individual events held across 16 different venues. The definition of jazz has broadened in recent years and there are also many events aimed at children and younger people. Usually held in August, the dates for the 2020 event will be confirmed soon.
Øya Festival
August 2024 (TBC): Considered by many to be THE music festival of Oslo, Øya is back at Tøyen Park for another year. The 2023 line-up included Blur, Susanne Sundfør, Sigrid, and the Soundtrack Of Our Lives. The line-up for 2024 will be announced during early 2024.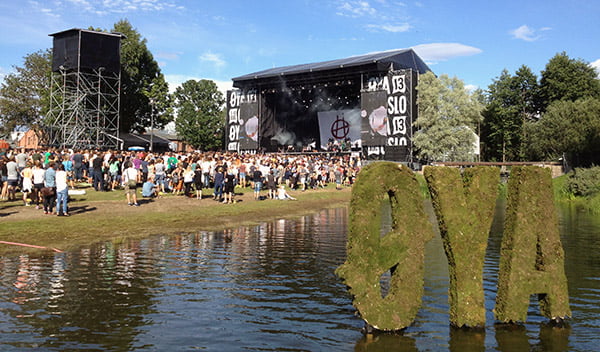 Findings Festival
August 2024 (TBC): Since 2014 electronic music fans in Oslo have had a major festival to call their own. Findings is held over two days at Oslo's Bislett Stadion. Find out more about one of Oslo's newest festivals here.
Mela Festival
August 2024 (TBC): The Annual multicultural festival held at Rådhusplassen is one of the largest events of its kind outside the Asian subcontinent. Expect concerts, arts, food, and a lot of colour.
Oslo Chamber Music Festival
August 2024 (TBC): Top chamber ensembles and soloists from Norway and around the world perform at Oslo's best concert venues, including the Royal Palace, The Opera House, Akershus Fortress, Oscarshall and Oslo Concert Hall. The festival's aim is to bring the music to a wider audience than usually attend such concerts.
Woah. That's quite a year ahead! Whatever you plan to do on your next trip to Oslo, I hope you have a great time.