What's on in Oslo: The biggest festivals and events taking place in the Norwegian capital throughout 2020.
Planning a trip to Norway in 2020? If you're starting or ending your trip in the capital, then why not time your visit to coincide with a special event?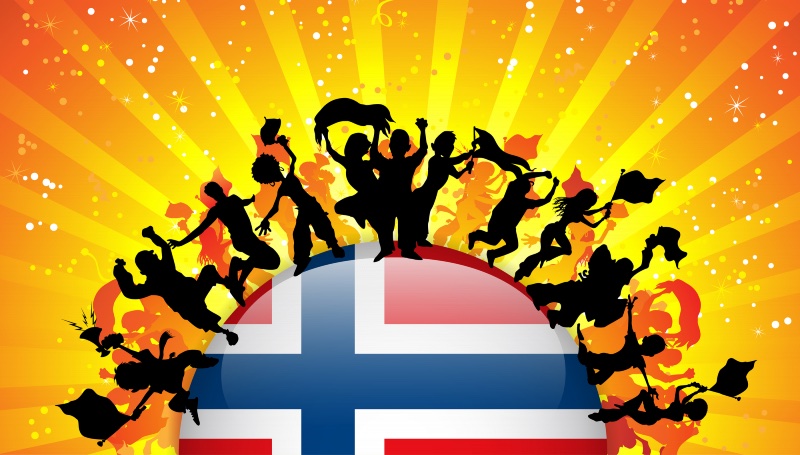 We keep our eyes on the major concerts, festivals and other big events in Oslo so you don't have to! Whether you're a resident of Oslo or planning to visit, check out this guide to make the most of your time.
Visiting Bergen? Don't miss our similar guide to events in Bergen.
By:larm
27-29 February: Positioning itself as the SXSW of Norway, By:larm is an ambitious festival that acts as a meeting place for the Nordic music industry. After the lectures, seminars and debates of the day, everyone's attention turns to the concerts by night that focus on artists on the verge of breaking out.
Holmenkollen Ski Festival
6-8 March: Join thousands of people in the chilly yet fun atmosphere of Oslo's world-class winter sports arena for FIS World Cup Nordic action. The weekend event includes cross-country skiing, Nordic combined, and ski jumping.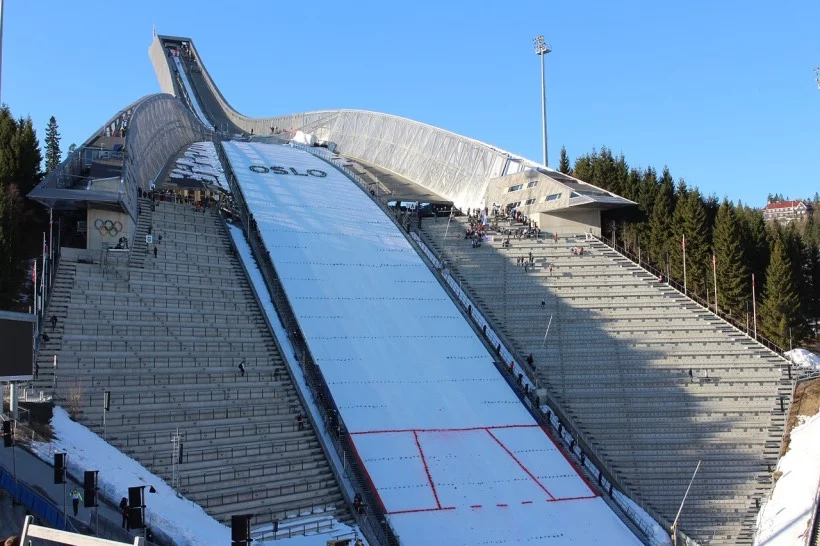 Biathlon World Cup
20-22 March: The season finale of the IBU World Cup comes to Oslo for this four-day celebration of this challenging winter sport that combines cross-country skiing and rifle shooting. Events include male and female editions of sprint, pursuit, and mass start.
Oslo International Church Music Festival
13-23 March: Held every March since 2001, the festival puts on concerts mainly in Oslo's cathedral. Other atmospheric venues include the medieval church Gamle Aker. Beyond organ music and hymns, you can experience sounds as diverse as the Gregorian chant and choral singing.
Inferno Metal Festival
9-12 April: Dimmu Borgir, Opeth and Ragnarok are among the names that have headlined this festival over the years. The four-day festival draws metal lovers from all over the world to Oslo's Rockefeller and John Dee. This year's line-up will be confirmed soon.
Norway Constitution Day Parade
17 May: The annual parades through the streets of Oslo along with concerts and special events throughout the city streets. While attractions are closed on the day and it can be hard to find a restaurant that hasn't been booked out, it's still one of the best days to visit Oslo.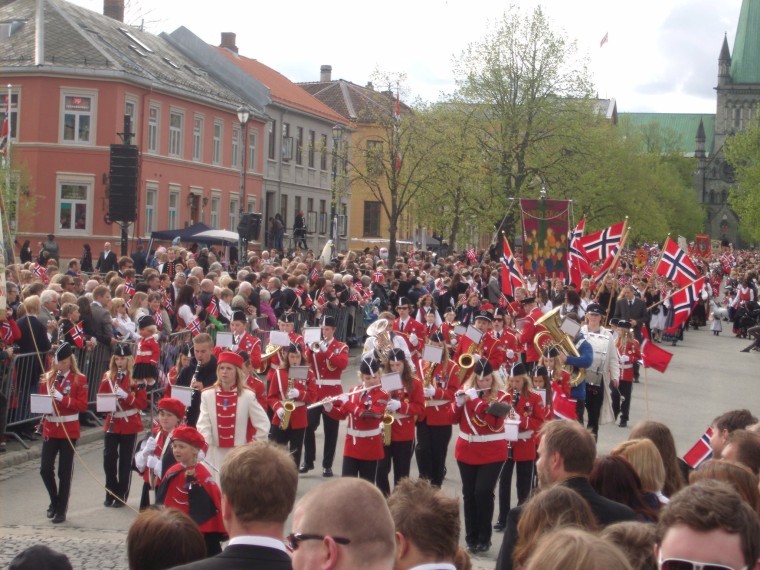 If you're interested in finding out more about the day check out our live blog from 2019. Although it was based in Trondheim, you'll still get a feel for what to expect.
Oslo Medieval Festival
29-31 May: As genuine a medieval experience as you'll find anywhere in 2019, this festival is suitable for people of all ages, with activities for children, wandering jugglers, longbow demonstrations, market stalls selling crafts from across Europe, and much more. Adding to the atmosphere, the festival is held on the grounds of Akershus Fortress.
Mini Øya Festival
13-14 June: The annual Miniøya festival for children and youth held in Tøyen Park. Music is the main element of the festival, which also features art, dance and theatre. The main target group for Miniøya is children ages 4-12, but this is a family event, and everyone is welcome.
National Music Day
6 June: Musikkfest transforms the capital city into one big concert venue, with up to 30 outdoor stages spread across Oslo. It's always a fun day and the best approach is simply to wander around.
Bislett Games
11 June: The annual athletics meet at Bislett Stadion is part of the IAAF's Diamond League schedule. The Bislett Games has been hosted every summer in the Norwegian capital since 1965.
Oslo Gay Pride
19 – 28 June: The biggest LGBT+ pride event in Norway, Oslo Pride features a parade, concerts, shows, parties, debates, workshops and lectures in the middle of June. The main venues are the public squares Youngstorget and Spikersuppa.
Norway Cup
26 July – 1 August: This world-famous international football tournament for children and youth ages 10-19 attracts m more than 30,000 participants from around the globe. Oslo authorities are upgrading the entire Ekebergsletta venue in advance of the 2020 event.
Oslo Jazz Festival
August: The one-week festival includes about 80 individual events held across 16 different venues. The definition of jazz has broadened in recent years and there are also many events aimed at children and younger people. Usually held in August, the dates for the 2020 event will be confirmed soon.
Øya Festival
11-15 August: Considered by many to be THE music festival of Oslo, Øya is back at Tøyen Park for another year. The 2019 line-up included The Cure, Robyn, Sigrid, and Motorpsycho. Watch this space for 2020 announcements.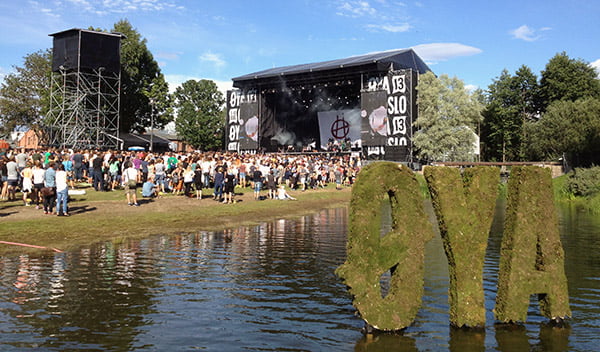 Findings Festival
21-22 August: Since 2014 electronic music fans in Oslo have had a major festival to call their own. Findings is held over two days at Oslo's Bislett Stadion. Find out more about one of Oslo's newest festivals here.
Mela Festival
August: The Annual multicultural festival held at Rådhusplassen is one of the largest events of its kind outside the Asian subcontinent. Expect concerts, arts, food, and a lot of colour. The dates are yet to be set for 2020.
Oslo Chamber Music Festival
August: Top chamber ensembles and soloists from Norway and around the world perform at Oslo's best concert venues, including the Royal Palace, The Opera House, Akershus Fortress, Oscarshall and Oslo Concert Hall. The festival's aim is to bring the music to a wider audience than usually attend such concerts. Dates for 2020 are to be confirmed.
Oslo Marathon
19 September: Held since 1994, the Oslo Marathon continues to gain in popularity and now attracts around 20,000 participants. Aside from the full marathon, a range of distances are available from the 73km 'Oslo Triple' to a leisurely 10km and races for children too. Thinking of taking part? Read a first-hand experience here.
Film fra Sør
October: This popular film festival presents the best cinema from Asia, Africa, Latin America and the Middle East to a Norwegian audience. The dates for 2020 are yet to be set.
Oslo Innovation Week
21-25 September: One of Norway's biggest gatherings of entrepreneurs and innovators, Oslo Innovation Week challenge people to solve problems, collaborate and drive sustainable change.
Oslo World Music Festival
27 October – 1 November: Featuring artists from all over the world, many of whom are in Norway for the first time. The theme and dates for the 26th edition in 2019 are yet to be set.
Woah. That's quite a year ahead! Did I miss anything? Contact me.