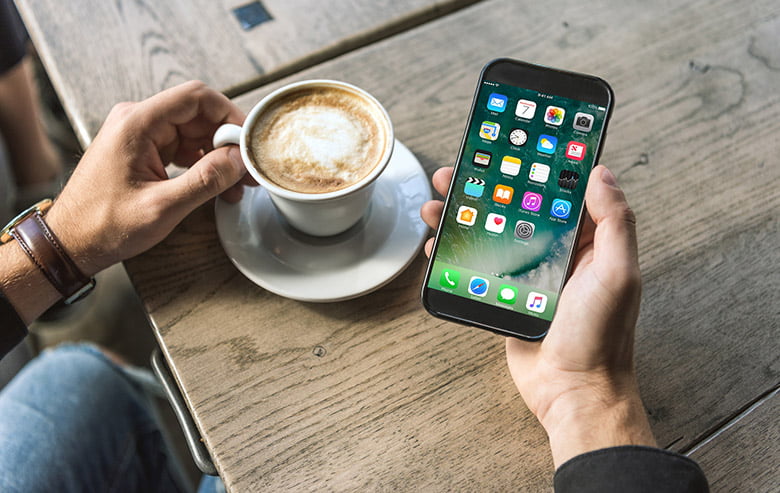 Whether you are an iOS or an Android person, apps make everyday life in Norway easier. Here are the ones you should know about.
"There's an app for that," as the saying goes. But it can be difficult to find out which apps are actually useful and which are a waste of your time. Especially when you're new to a country!
I've lived in Norway for eight years now and have used many apps over that time. Some of these I use every day, others rarely. But regardless of how often I use them, every app on this list is one I consider a must-have. You may not want or need all of these, but hopefully you'll find something that's new to you.
One point to note. You may need to change your app store location to Norway in order to find some of these apps. At least with Apple. I'm not sure how things work in the Android world! Also I haven't linked to apps due to the number of different stores. So, simply search by name for any of these apps that interests you.
Money apps
Managing your personal finance as a foreigner in Norway can take some getting used to. All Norwegian banks offer a mobile app for online banking. Functionality varies, but as a minimum you'll be able to check your balance and see the latest transactions. Most offer the ability to setup payments too.
Logging in to financial apps can sometimes be a hassle, but things are improving. Previously, two-factor authentication was provided via 'code brick' devices, but now a 'code via SMS' solution is more common. Now it's set up, the DNB iPhone app that I use just requires FaceID authentication to login. It's a massive timesaver, yet still secure.
To actually make transactions, Bank ID for Mobile is a big time-saver. While not strictly an app, you can install BankID to your phone, usually via your online bank. Confirming a transfer or payment is then as simple as verifying a code on your phone. You can also use the system to verify your identity with many online public services.
Another must-have finance app is Vipps, Norway's leading mobile payment solution. Originally developed by DNB and now owned by a consortium of banks, Vipps is an easy way to pay for goods and services. It also allows you to send money to friends using only their phone number, and the facility to split bills among a group. Find out more about Vipps here.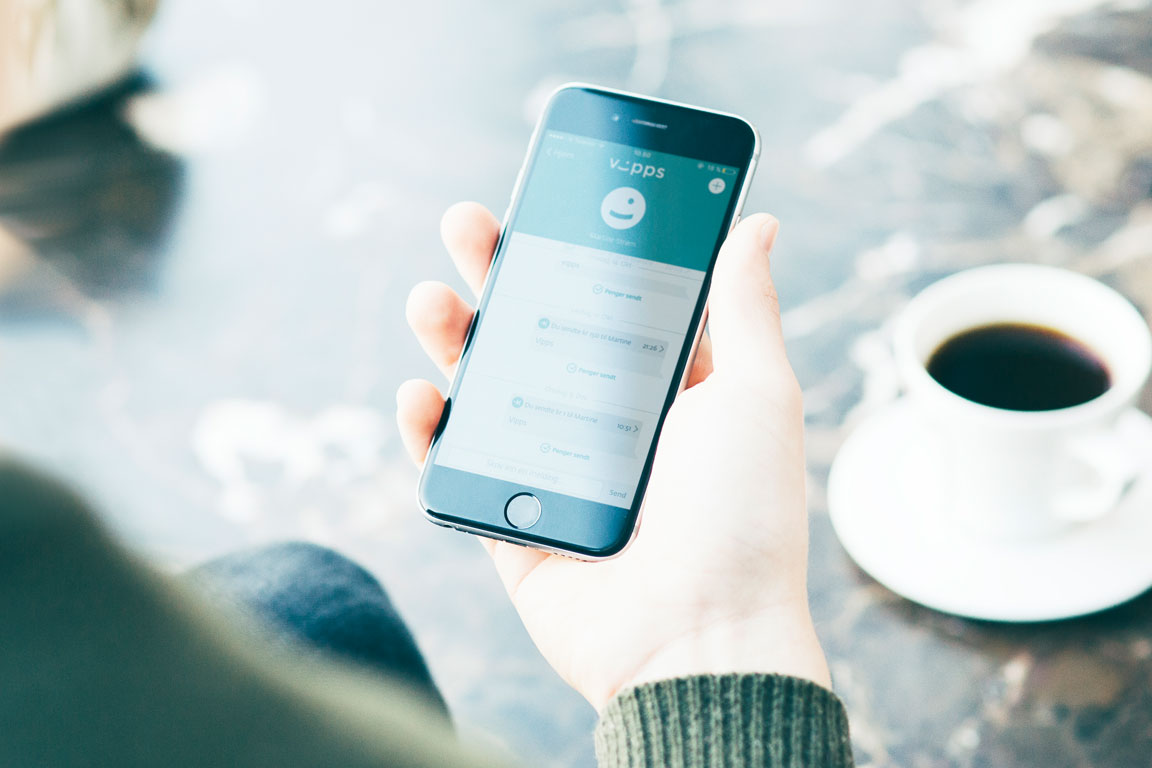 Finally, it's always useful to have currency conversion at your fingertips. There are many conversion apps that will give you the rate on a specific day. Just remember that the rate you see on the apps isn't the one you'll actually be charged, due to commissions etc. My preferred app is XE.com.
Travel and transport apps
If you're one of the many frequent flyers in Norway, check out the SAS and Norwegian apps. They allow you to make new bookings, check information on your existing bookings, check-in and even scan an electronic boarding pass at security and the gate (at most airports). For regular train travellers, the Vy app offers similar functionality.
Wherever you live, you should also download the city-specific public transport app. This may be one app or—as here in Trondheim—it could be split into two or more. For users of Trondheim's public transport there are two apps from AtB. One allows you to buy and show tickets and another to search route information, plan journeys and check live departure times.
Don't live in Trondheim? It's easy to find out the apps you need by looking at the website of the transport authority in your area. For Oslo, that's Ruter. In Bergen, it's Skyss. In Stavanger, it's Kolumbus. If you're in Oslo or travel there frequently, the Flytoget app makes using the airport express train even quicker.
Keen northern lights spotter? There are many apps that display aurora predictions and alerts to help you make the most of those long, cold nights. My personal favourite is Aurora Forecast 3D.
News & weather apps
Almost all of the major news websites and apps in Norway come with a paywall. I know a lot of people that choose to subscribe to one national and one local newspaper. But there are other ways to get your news, especially if you're still getting to grips with Norwegian.
Everyone in Norway pays for NRK, so you may as well take advantage! The NRK app is free and great for keeping up with Norwegian news on the go. It is essentially just the web content inside an app. The one downside for newcomers is that many articles are published in nynorsk, which could confuse those actively learning the bokmål form of Norwegian.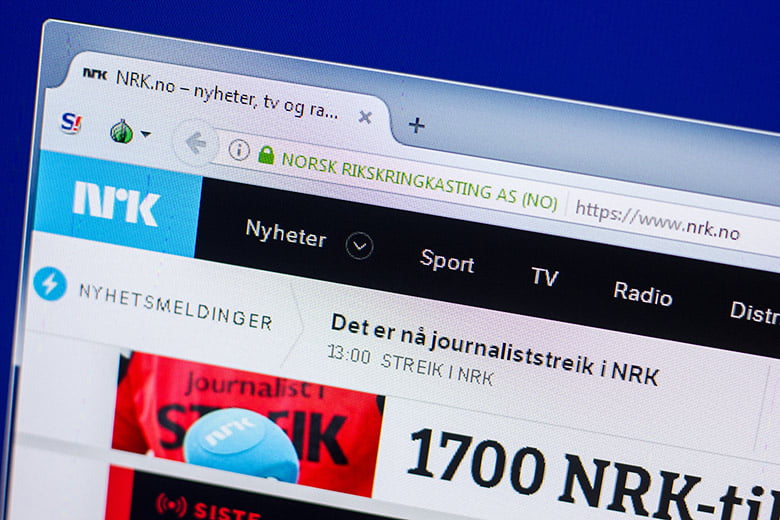 For weather forecasts I use the free app Yr, although many others use Storm. Both provide more than enough detail on the weather for the upcoming days, wherever in Norway you are. Actually, both apps contain weather data for the whole world, although I've found the forecasts to be more accurate within Norway.
TV and radio apps
As with the news app, the NRK TV app is a great way to access NRK content on the move. All NRK TV channels can be streamed live, with many shows also available on-demand.
There are apps for most TV networks and streaming services, but you'll need a subscription to use many of these. One exception is the Viafree app. This gives access to the free programming offered across the Viaplay network, albeit with a lot of pre-roll advertising.
It's easy to forget but radio still exists! Now that radio is fully digital in Norway, an app is a good choice to access every avsailable station quickly and easy, especially if you have a smarthome speaker connected. I use the app Radio Norge to find stations ranging from the national NRK services to hyperlocal stations from all across the country.
Shopping & lifestyle apps
If you live near or shop regularly at a Rema 1000 supermarket, their app Æ is an absolute must-have. The app offers regular deals targeted to you, and gives a permanent 10% discount on fresh fruit and vegetables. Users also get 10% off their 10 most commonly bought items. Everything is done automatically at the checkout when you scan the app or use a debit card that's connected with the app.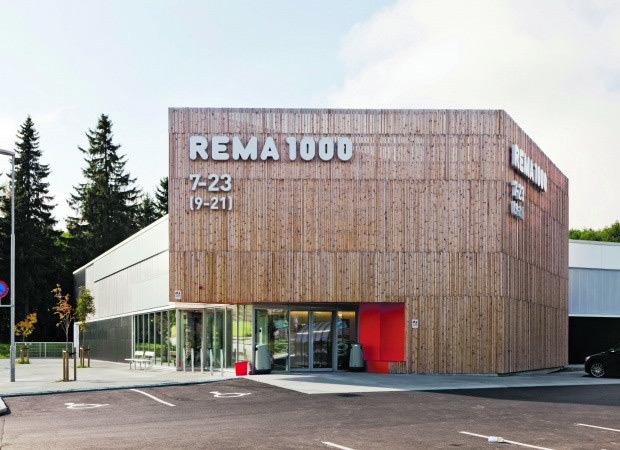 Staying on the topic of Norwegian supermarkets, savvy shoppers know that different chains run different offers each week. If you have the time, you can often do close to a complete weekly shop based purely on deals. If you're a fan of deals, Mattilbud is the app for you. It gathers together all the supermarket offers for your local area and is updated weekly.
For shopping in the wider sense, the Finn.no app is another must-have. Finn is Norway's online marketplace, which is used for everything from real estate listings to job vacancies. There's also a substantial second hand marketplace.
Fancy a flutter? The only way to gamble in Norway without jumping through hoops is the state-run Norsk Tipping. Their app allows registered users to play the various lottery games and bet on sports.
Finally, Ølpriser is perfect for the beer drinkers out there! It ranks venues based on the price of their draft Norwegian lager. However, last time I checked it didn't seem to have been regularly updated.
Language apps
If you're still learning Norwegian, there are a couple of apps to help you out. Duolingo is my personal favourite. It's regularly improved and you can read a full review here to learn more. I've also written about Memrise, which takes a different approach to teaching vocabulary. Read the review of Memrise here, then try both out for yourself.
Other apps
Finally, there's a bunch of apps that don't fit neatly into a category but are just as useful. Firstly, Digipost is your digital mailbox run by the Norwegian postal service. By signing up for an account, you can get important mail sent to the app instead of by mail. This includes mail from Norwegian authorities and delivery notifications from some courier companies. You can also setup an SMS notification when there's new mail so you don't have to keep checking the app.
Last but definitely not least is HelseRespons, which helps you administer your relationship with the Norwegian healthcare system. The app manages communication between the patient and the surgery including time booking and repeat prescriptions. Your doctor may offer an alternative solution, although I believe HelseRespons is the most widely used.
Phew! This ended up being a lot longer than I expected. Yet I'm sure you're screaming at me now that I forgot your favourite app! So let me know, what's your favourite app for people living in Norway? What apps did I miss?