There were too many people together when Norwegian prime minister Erna Solberg and her family gathered together at a ski resort during Norway's winter holiday.
Norwegian prime minister Erna Solberg has come under fire in Norway's media today as it emerged she broke the country's coronavirus measures during a family break in February.
"I can only apologise, I should certainly do better," said Solberg to NRK, which broke the story today.
Too many people on a winter holiday break
During the Norwegian winter vacation, Solberg and her family gathered for several nights in Geilo, a popular ski resort in Norway.
The PM's family rented an apartment together with the family of one of her sisters. Solberg's other sister rented another apartment in the same Geilo complex. There was nothing wrong with this arrangement.
However, more than ten people from across the groups gathered together for dinner at Hallingstuene restaurant on the Friday night. The number exceeded the maximum number allowed at a private event under the restrictions at the time.
Although the prime minister was not present for this incident, she was present the following day when another breach of the rules occurred. This time, a group of 14 shared a takeout meal at the apartments.
Solberg: "I didn't check the rules well enough"
It was NRK that pointed out to the PM such gatherings are classed as a private event, and therefore should have been limited to ten people.
Solberg emphasized that both "the Prime Minister and Erna the individual" should have done something different in that situation. She did however confirm that she didn't think they were breaking any rules.
"For someone who stands ever single day to talk to the Norwegian people about infection control, I should have known the rules better. But the truth is that I have not checked the rules well enough, and so had not realised that when a family goes out together and numbers more than ten, it is actually an event," said Solberg.
Høie: This is not good
Health minister Bent Høie told Dagbladet that he's concerned the prime minister's violation will destroy the national dugnad spirit of following the government's guidelines.
"It is not good what the prime minister did. We who are responsible for making the rules must also follow them, it is very important. This should not have happened," said Høie.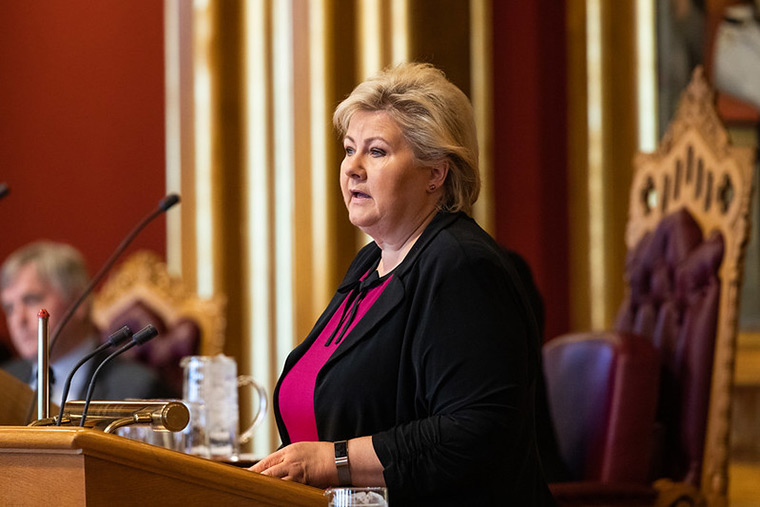 The news comes just hours after the Norwegian government encouraged its citizens not to travel for the Easter break.
Solberg in hot water in an election year
The breach is a blow for Solberg, who has up to now emerged with relatively high personal approval ratings for her handling of the coronavirus crisis in Norway. Although the country is now in a third wave of infection, 648 people have died from Covid-19 in Norway, one of the lowest rates in Europe.
After eight years as prime minister, Solberg's conservative party faces a national election in September.
She may also face the embarrassment of a formal fine from the Norwegian police. Many people have been fined for breaching infection control rules since the pandemic began. Police will examine the case on Friday.