Norway and Sweden are both popular Scandinavian countries for tourists, but which one should visit? We take a look at what you can expect in both countries.
Scandinavia remains popular among tourists from all over the world. Whether it's to check out the alleged happiness of the region, see the northern lights, or immerse oneself in Scandinavian design, the region has a lot of pulling power.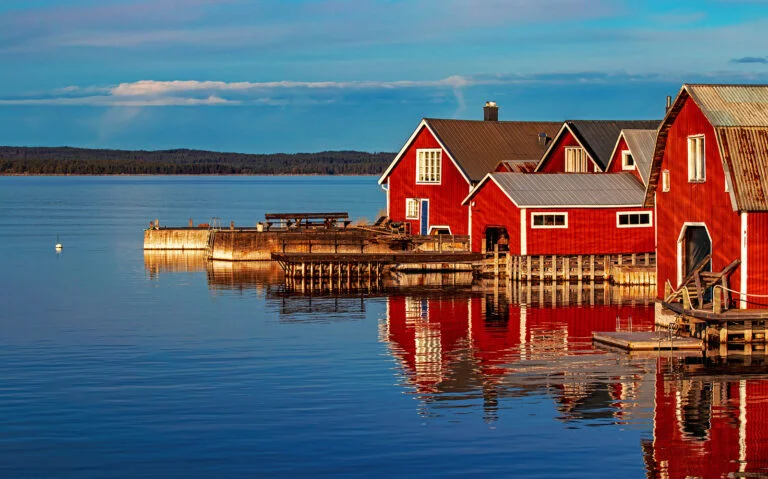 But many people visiting the region are coming as part of a bigger tour, and perhaps only have a few days to use. So, where should you prioritise?
There are a lot of similarities, for example the prevalence of the English language and the tendency to prefer card and mobile payments over cash. There's also significant shared history, including a 91-year period when Sweden's monarch ruled Norway.
Yet despite both being Scandinavian countries, Norway and Sweden offer something quite different to tourists. In this article, I'm going to outline some of the main differences and what you can expect from both countries.
The geography
Both Norway and Sweden surprise many people by their sheer size. In particular, both are long countries, with a border along much of that length.
To drive from Kristiansand in Southern Norway to Kirkenes in the far northeast would take an estimated 38 hours of non-stop driving sticking to Norwegian roads. The most direct route via Sweden and Finland would still take at least 27 hours.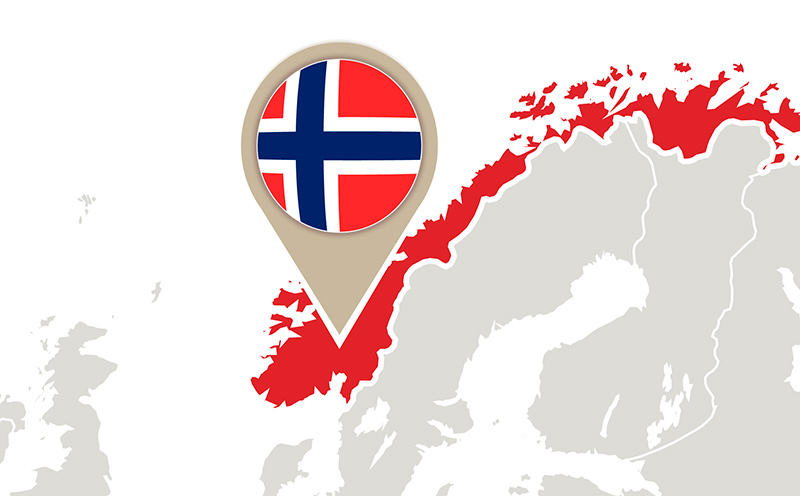 Driving from the south of the Sweden to the northern border with Norway takes 21-23 hours, depending on the route.
Read more: Fun Facts About Sweden
This means seeing more than one region of either country can get expensive and time-consuming. But it also means there is substantial geographic variety in both countries.
Both countries have a "sunny" south and an Arctic north. Both have coastlines although Norway's west coast is wilder and generally wetter than Sweden's long eastern coastline facing the Gulf of Bothnia.
So, rather than visiting "Norway" or "Sweden", perhaps you should think along the lines of visiting "the south of Sweden" or "the west coast of Norway".
The nature
Norway is one of the world's best outdoor destinations, but there's plenty on offer in Sweden for nature lovers too.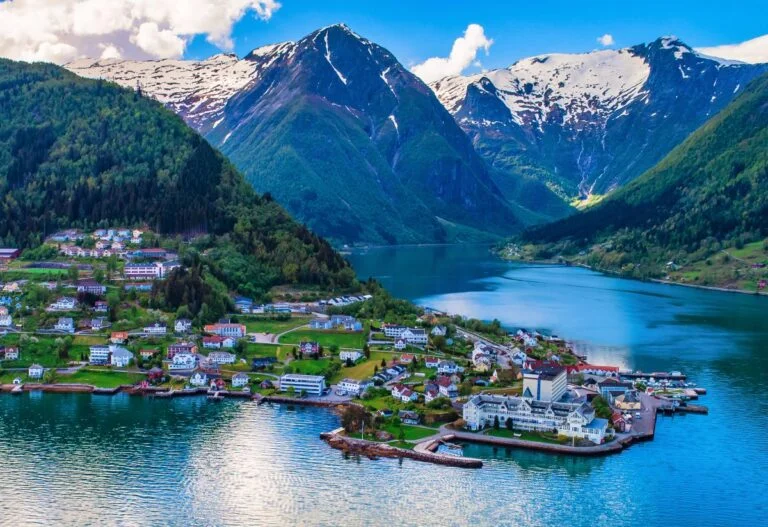 The fjords and mountains of Norway
UNESCO has recognised the west Norwegian fjords for both their natural and cultural value, while the vast Scandinavian mountains offer hiking and skiing trails that criss-cross much of the country.
While the UNESCO-listed area of the Geirangerfjord and Nærøyfjord gets most of the attention, there are fjords all along the coastline of western Norway.
The lakes and forests of Sweden
Sweden's natural attractions are more based around its lakes and forests. Said to number almost 100,000, the lakes in Sweden are a wonderful place to enjoy outdoor sports or simply relax.
Cabin life is popular in both countries. While Norwegian cabins tend to be on the coastline or in the mountains, Swedish cabins are often by a lake.
Coastline and islands
Both countries are known for their fantastic stretches of coastline, featuring plenty of picturesque fishing villages and towns. The Norwegian coastline is popular to discover on the 12-day roundtrip Hurtigruten cruise from Bergen to Kirkenes.
Sweden's coastline is also long, especially the eastern coast. The two biggest cities Stockholm and Gothenburg have fantastic archipelagos to experience, while the Lofoten islands of Norway are renowned for their dramatic scenery.
Hiking in both Norway and Sweden
Hiking in Norway is a well-known activity for both locals and tourists, with an excellent infrastructure for short trips or multi-day tours. But Sweden is a great hiking destination too.
Sweden's best known long-distance hike is the Kungsleden, the King's Path. More than 400km long, this summer hike passes through diverse Arctic landscape, including alpine terrain, low-lying mountain birch forest, mountain heaths and mountain villages.
The capital cities
Many of the biggest Scandinavian cities are located in Norway and Sweden. Sweden's capital city Stockholm is a truly global city yet retains plenty of Scandinavian charm.
The Vasa museum, ABBA museum and charming old town Gamla stan are among the highlights in a city built on islands so you're never far from the water.
Meanwhile in Norway, Oslo is a rapidly growing city but still feels relatively small. The sculpture parks are a real highlight, along with the easy access to nature in the forests and islands of the Oslofjord.
Many people visiting Europe for a short period of time spend a day in Oslo and a day in Stockholm, but such a brief itinerary gives visitors a very blinkered view of Scandinavia.
With the nature of Oslo and the vast Stockholm archipelago, both capitals have fantastic nature on their doorstep that are perfect to explore by spending just an extra day or two in either city.
The other cities
Norway's coastal cities are full of history and character, from the old towns of Trondheim and Stavanger to the fascinating art nouveau story of Ålesund.
Because of its close ties to the Hanseatic League, the second biggest city Bergen has a UNESCO World Heritage site at its very centre, and a stave church in its suburbs.
While some of Sweden's cities suffer from bad press in the global media, most downtown areas and tourist attractions are perfectly safe. In particular, the city of Gothenburg and its sprawling archipelago is a real highlight.
The Arctic
Both Norway and Sweden have vast areas above the Arctic circle. Norway's Arctic area is bigger and more coastal, whereas Sweden's inland Arctic region can get considerably colder.
Both areas are popular for northern lights travel. In fact, many tour guides cross the borders looking for the best spots on any particular night.
In Sweden, Abisko National Park has great natural conditions for aurora spotting. For those staying in Arctic Norway, Tromsø and Alta are popular spots.
Partly it's for the locations, but also because both cities offer other things to do should the aurora not come out to play. That's especially true of Tromsø, which has some great museums and restaurants and a panoramic view from the top of the cable car.
Read more: How to see the northern lights in Tromsø
The cost of visiting
Generally speaking, Norway is more expensive to visit than Sweden for tourists. But Sweden will still seem expensive to visitors from most countries, so both countries will require some serious budgeting.
Accommodation and food will be the biggest costs for most travellers. Cabin stays in both countries can reduce cost as not only is cabin rental competitive with hotels, self-catering will save big on food.
Visiting Norway and Sweden on a budget is possible by taking advantage of deals on long-distance trains and making the most of outdoor activities such as hiking, among other things.