Scandinavia is known for its crime fiction. Here are some of the best books available from Norwegian authors in English.
Crime and thrillers are hugely popular book genres all around the world. Over the last 20 years, Scandinavian crime fiction has become a popular niche, especially in Britain.
Many bestselling books in Norway are subsequently sold for translation into English. It's made Jo Nesbø a household name and the likes of Karin Fossum and Gunnar Staalesen popular among fans of the genre.
But if you're not a regular reader, or you are but have never tried a Norwegian crime book, where do you start? That's what we aim to answer this article.
Before we start, we link to Amazon throughout this article. We are affiliate partners, so receive a small commission from them if you choose to buy—at no extra cost to you.
An introduction to Norwegian crime fiction
Within Norway, crime novels come in all shapes and sizes. But it's what gets translated into English that international readers consider to be Norwegian crime.
Defining characteristics of the genre include a strong sense of place together with a form of social commentary. Often, authors seek to question whether there's more to Norway's welfare state and claims of 'happiness' than first meets the eye.
The genre is dominated by the police procedural, but there's plenty of private detective novels and thrillers floating around too. Whether they fit the 'crime' genre is a moot point—all are welcome to the Nordic noir party!
Norwegian crime novels really come to the fore during the Easter vacation. Norway's obsession with påskekrim (Easter crime) is a fascinating subject for the unsuspecting foreigner!
Jo Nesbø
We start with the biggest name. Jo Nesbø has been a footballer and rock star, but he's now firmly established as Norway's most famous contemporary author.
His series of police detective novels featuring Harry Hole are bestsellers all over the world. But where to get started? Here's our recommendations of where to enter the imagination of Jo Nesbø.
The Redbreast: Why start with the third in the series? Because it's one of the absolute best, and the first one set in Oslo, where the Harry Hole series really gets going.
This is the book where you'll instantly know if Nesbø is for you, as Hole tracks a neo-Nazi group in the modern day with a healthy dose of World War II historical fiction thrown in to the mix.
The Snowman: Ever had the feeling you're being watched? Even if you've heard about the dodgy film adaptation, give the original source material a try.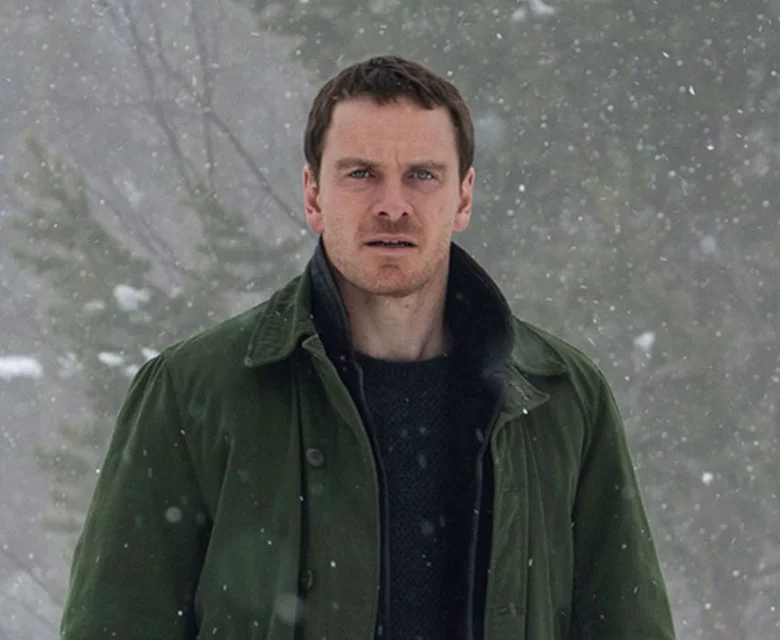 The seventh Harry Hole novel is a suspense-packed rollercoaster ride. You'll never look at a snowman the same away again.
Karin Fossum
If you think all Norwegian crime authors churn out the same type of books, think again. They are two of the biggest names in Norwegian crime, but that's where the similarities between Nesbø and Fossum end.
Best known for her Inspector Sejer series, Fossum leans literary, tending to write at a slower pace to dig deep into human psychology and examine the potential for violence that so often lays dormant deep within.
Most of her books are set in small town Norway, offering another contrast to the gritty urban experiences of Nesbø. This is also reflected in the protagonists, with Inspector Sejer a much calmer, softly-spoken and altogether more pleasant man than Hole.
In The Darkness (also called Eva's Eye): The first Sejer book is a wise place to start. In an intriguing opening, a mother and her young daughter discover a body in the lake. The mother phones her father but makes no mention of the discovery, then takes her daughter to McDonald's.
Gunnar Staalesen
Staalesen comes at the crime novel from a very different angle than many Norwegian authors. His series protagonist Varg Veum is a private detective based in Bergen. Fans of Raymond Chandler's Philip Marlowe should absolutely give Veum a try.
The character is well known in Norway thanks to numerous TV and film adaptations. Varg Veum features in 19 novels spanning decades, most of which are available in English. So where to begin?
We Shall Inherit the Wind: I was attracted to this title for its theme. Much of the book is set on an island set for Norwegian wind power development, something which is just as relevant today as it was when the book was written in 2010.
It's also a great introduction to the older Veum. The mystery is solid, and it introduces you to both rural Norwegian life and one of the more controversial topics in modern Norway.
Yours Until Death: An alternative way in is the oldest series book to be released in English so far. We are introduced to a much younger Varg Veum, who is hired by a young boy to find his missing bike. But the teenage gang who stole the bike are much more menacing than Veum expects.
Anne Holt
One might think that serving as Norway's minister of justice would be a career highlight. But Anne Holt then channeled her experience into crime fiction, becoming one of the country's bestselling authors.
Her series protagonist, the lesbian police officer Hanne Wilhelmsen, is popular with fans despite her often arrogant attitude. In the later books including the two below, Wilhelmsen is wheelchair-bound following a work incident.
1222: Fans of classic locked room mysteries are sure to love this book. Set in a remote mountain hotel following a crash on the Oslo to Bergen railway, the book follows the retired Wilhelmsen as she reluctantly gets involved in a murder investigation while a snowstorm howls. Read more about 1222.
Offline/Odd Numbers: The English translation of this book has different titles in different markets. Offline and Odd Numbers are one and the same. Published in the years following the Oslo terror attacks, it touches on difficult but relevant topics today including the threat of extremism in the Norwegian capital.
Jørn Lier Horst
A former senior investigator with the Norwegian police, Jørn Lier Horst is well placed to write realistic characters taking part in police investigations. His main series featuring the Larvik-based widowed detective William Wisting has recently become a TV series.
"At his best, the author is both a sociologist and a philosopher," said Aftenposten's Terje Stemland. He has also written many books for children.
Dregs: His police procedurals, however, are definitely not for children. The sixth Wisting book, Dregs opens with the discovery of a show washed up ashore. The twist? It's got the remains of a human foot inside.
The Caveman: If you intend to watch Wisting, you may or may not want to read this first. It's the book that inspired season one of the show, together with The Hunting Dogs. In The Caveman, Wisting is presented with the strange case of a local man found sitting dead in front of his television, where he's been for four months. It's Wisting's journalist daughter Line who starts to investigate.
Thomas Enger
Journalist Thomas Enger created the crime-solving journalist Henning Juul while working the beat for Nettavisen in Oslo. After many years of trying, Enger was published in 2010. In recent years, Enger has teamed up with Horst to co-write a series.
Burned: Enger's debut novel made the shortlist for an English eDunnit award for best novel published in e-book. It introduces Juul on his first day back at work following the tragic death of his young son but he's immediately thrown into a murder story. The novel is entertaining, suspense-packed with themes of class divisions and racial conflicts.
Alex Dahl
In 2019, Norwegian newspaper Dagbladet called Dahl 'the unknown Norwegian crime star.' Born in Oslo but with American roots and having lived in Russia and England, Dahl has experience of many cultures, which results in some fascinating characters in her fiction.
Cabin Fever: A lot of 'Nordic noir' is police procedural but Dahl writes straight-up thrillers with enticing hooks. One look at the hook for her latest book, Cabin Fever, and you'll know if it's for you:
"Alone and isolated in a vast Scandinavian forest, a therapist begins to read her client's novel manuscript, only to discover the main character is terrifyingly familiar…"
Agnes Ravatn
Another choosing the psychological thriller form, journalist Ravatn received international acclaim with the atmospheric The Bird Tribunal. She has lived both in Norway's two biggest cities—Oslo and Bergen—and on a small, derelict farm in the fjord region.
The Bird Tribunal: A remote house? Check. An atmospheric fjord? Check. A mysterious recluse? Check. This beautifully written psychological thriller is both evocative and chilling.
Of course, there are plenty of great Norwegian crime books not mentioned here. That's because this isn't intended as an exhaustive list, rather as a starting point into the Norwegian take on Nordic noir. Enjoy!