Oscar Bobb, Manchester City's dynamic 20-year-old midfielder, is a name that's becoming increasingly known in the football world. Here's the story of the exciting Norwegian talent.
In recent times, England's Premier League has been graced by the talents of two world-class Norwegian footballers.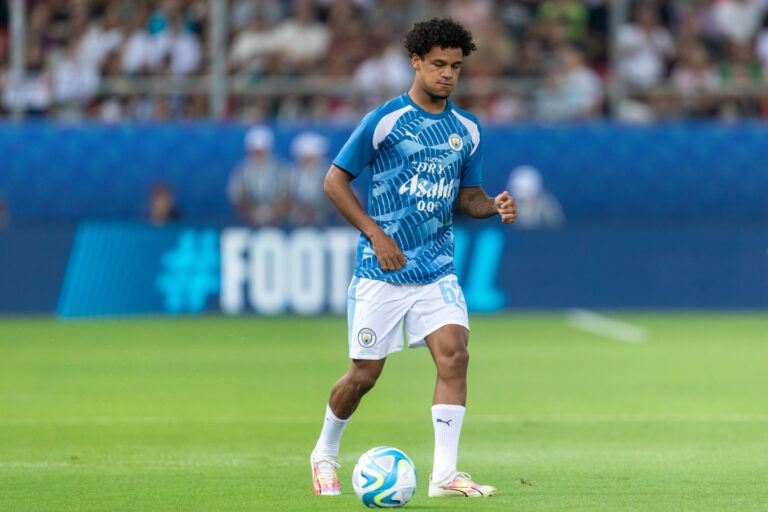 Erling Haaland's goal-scoring prowess has already lit up the Etihad Stadium, while Martin Ødegaard's deft touches, vision, and leadership have been central to Arsenal's rise.
Now, the signs are there that a third Norwegian star is set to join the ranks of Norwegian superstars in English football: Oscar Bobb.
A rapid rise
Born on 12 July 2003 in Oslo, Bobb's football journey has been nothing short of eventful.
His early days at Lyn nurtured his talent, followed by a brush with the famed Portuguese club Porto, which, though ending in legal complexities, proved to be a crucial phase of his formative years.
He eventually returned to Norway to sign with Oslo-based Vålerenga. In 2019, he chose to leave Norwegian football and joined Manchester City.
A gifted midfielder
While comparisons with the football great Lionel Messi might be premature, they're indicative of the raw talent Bobb possesses.
Manchester City's official description of him as an "incredibly technically gifted midfielder" is no exaggeration. His excellent close control, dribbling ability, and an astute footballing brain set him apart from many of his peers.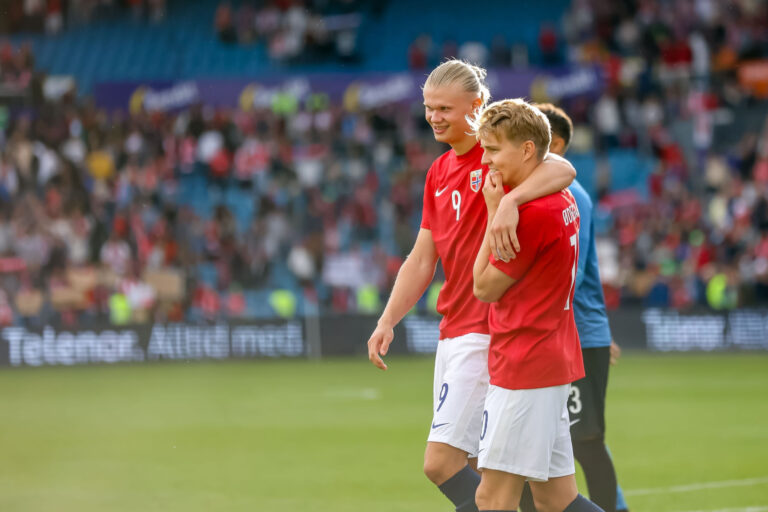 Manager Pep Guardiola, known for his meticulous eye for detail and demanding standards, has sung Bobb's praises, lauding his versatility and adaptability on the field.
This is a player who can comfortably feature on either flank, centrally, or just behind the striker, adding layers of tactical depth to City's attacking options.
A smooth transition at City
Oscar Bobb's rise through the youth ranks hasn't been meteoric, but it's been steady and impressive. After initially finding his feet in the City Development squad, where he racked up an impressive 17 assists in 25 appearances, he made a smooth transition into the senior fold.
His moments with the first team might have been brief so far, but they've been noticeable. "Despite it being his first start for the club, Bobb looked as though he'd played the role all his life and seamlessly fitted into the side," said Daniel Murphy from the Manchester Evening News after Bobb's debut in the League Cup.
"The 20-year-old was so cool on the ball, assured in his touch, bringing it under his spell with a silky nudge before laying it off to his teammates and crafting attacks," he added.
His Premier League debut saw him involved in a crucial play that culminated in a goal by fellow Norwegian Haaland. Soon after, he marked his Champions League bow with a confident outing from the bench against Red Star Belgrade.
Bobb on the international stage
However, it's not just in Manchester where Bobb's talent is getting recognized. On the international front, after representing the Norwegian Under-21s, he recently earned a call-up to the senior Norway squad for the Euro 2024 qualifiers.
With fixtures against teams like Cyprus and Spain on the horizon, it's an opportunity for the youngster to make his mark on the international stage.
The shadow of Erling Haaland in Manchester might be vast, but Oscar Bobb has already started carving a niche for himself.
As England gets accustomed to the talents of Haaland and Ødegaard, there's every reason to believe that Oscar Bobb could be the next Scandinavian sensation to capture the Premier League's imagination.
Only time will tell, but the early signs are promising, to say the least.