Here is a rare opportunity to buy an established business in the world's northernmost permanently inhabited town. Longyearbyen's Svalbar is up for sale. Cheers!
Looking for a new investment? The general manager of one of the world's northernmost bars is looking for a buyer.
Longyearbyen on the Svalbard archipelago is home to around 2,250 people, but the population swells with hungry tourists in high seasons both in the summer and late winter. Under usual circumstances, of course.
But the general manager says he isn't selling due to the pandemic, and they will keep the related accommodation and outdoor activities businesses.
Life at 73 degrees north
But there are other things to consider before taking the plunge. There is constant darkness for three months of the year, constant sunlight in the summer. And of course, the constant threat of polar bears.
General manager John-Einar Lockert says residents need special skills to live this far north. "You must know how to shoot a gun to protect yourself from polar bears. It is winter from November to May or June and you need to know how to ride a snowmobile. It is the only way to get around in the snow," he told MailOnline.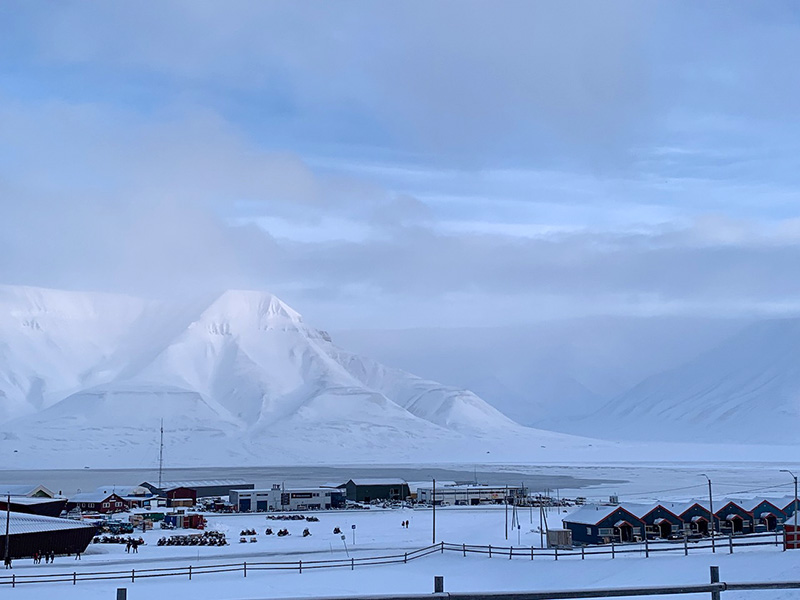 The threat from polar bears is very real. Last year, sensational video footage emerged of a bear wandering down Longyearbyen's high street, pausing to look inside the windows of Svalbar itself. "It was a cold night and he was probably looking for a warm place to have something to eat. He could smell the food. It was lucky that we were closed," said Lockert.
Of course, the town is still recovering from the death of a Dutch man and a polar bear in the tragic incident at Longyearbyen camping.
About Svalbar
Located on the main pedestrian street through central Longyearbyen, Svalbar was established in 2007 and quickly became a firm favourite among locals.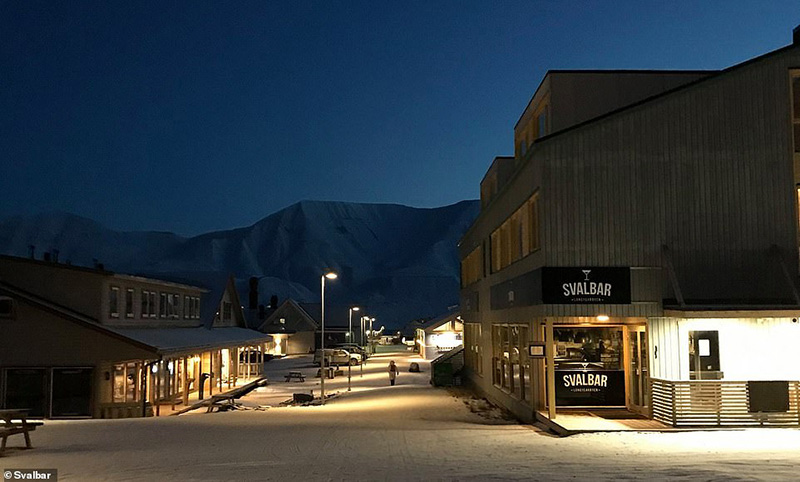 Svalbar is a pub/bar with food service. There are 18 tables with a total seating capacity of 90. According to the sales prospectus, the typical operating margin is 10%.
Read more: Fascinating Facts about Svalbard
Because of the unique tax status of Svalbard, alcohol is much cheaper than on mainland Norway. While beer is also cheap at the archipelago's only supermarket, locals can only buy a limited quantity per month.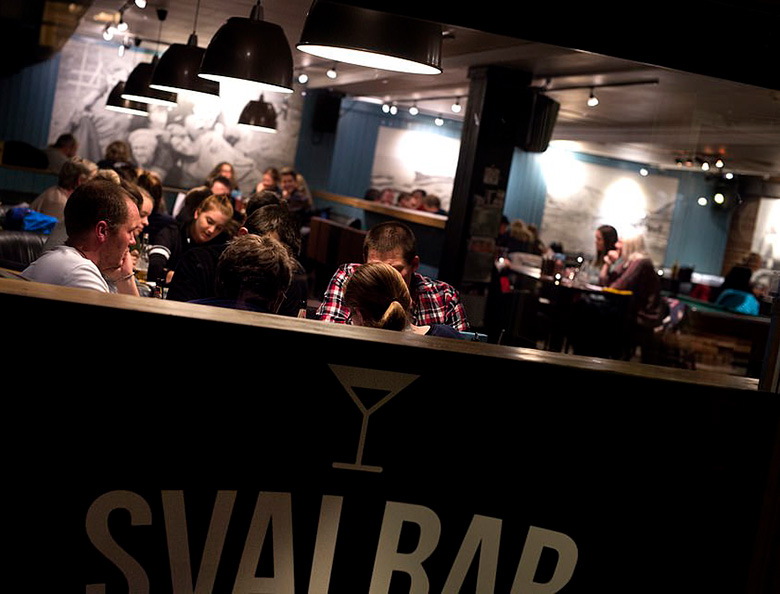 Lockert told local newspaper Svalbardposten that there has already been international interest. But they are in no rush to sell:
"There has been some dialogue with stakeholders over the weekend, but it is at a very early stage. This is in no hurry, we are moving forward and want to find a good partner."
Not selling because of the pandemic
Lockert told Svalbardposten that the sale had been planned long before the recent health crisis.
"We originally planned to sell in January / February, were a little delayed and then came the crisis so we put it on ice. But we have been open throughout the period, with some restrictions on operations."
The current owners of Svalbar also operate accommodation in the same building and offer adventure tours under the name Svalbard Adventures. Lockert said they plan to continue those business activities, suggesting a vote of confidence that tourism will return to the archipelago.
Located around 1,000km from the North Pole, Svalbard was likely first discovered by Viking explorers. But settlement didn't occur until whalers based themselves here in the 17th century.
In the 19th century, significant coal deposits were discovered and that led to British, American, Norwegian and Russian mining operations for many decades. However, the islands' economy is now mostly reliant on research and adventure tourism. During 2019, an estimated 70,000 tourists visited the islands.
Interested?
The bar has an estimated sale price of between 8 and 10 million Norwegian kroner. At the time of writing, that's between $840,000 and $1.05 million. Lockert said the day-to-day operations of the bar can be completely outsourced.
One benefit of the purchase is the relative ease of relocating to Svalbard. While housing can be an issue, there is relatively little paperwork. The Svalbard Treaty means that Longyearbyen is an entirely visa-free zone.
If you have a genuine interest in the sale, Lockert is inviting you to contact him for more information.