Norway is gorgeous any time of the year but it transforms into a magical land during the winter season.
People often associate Norway with Northern lights and fjords, not to forget its gorgeous mountains. Towards the south region, there is an endless coastline with some gorgeous beaches.
If you travel up north you will find yourself in a completely different scenario. It is the most precise manifestation of the term 'winter wonderland'. GOT fans will surely relate to it!
However, in order to experience the cozy winter retreat, you need not travel all the way up north. If you live in Stavanger there are plenty of places to enjoy the winter retreat.
Bråsteinvatnet
Fancy skating on a Frozen Lake? Bråsteinvatnet is just perfect for you. It is one of the lakes in Sandnes, just off the E39 route.
The lake is a popular scenic spot throughout the year. During summer, you will find people fishing and swimming here. The place is equipped with benches and has plenty of parking space.
Being a nature lover, I came to this gorgeous place several times throughout the year. The view drastically changes every season.
Read more: Facts about Stavanger, Norway
While the spring & summer season has lots of greenery and a lovely lake in the middle of the mountains. You will find swans and ducks playfully swimming in it making it picture-perfect.
Winter metamorphoses it into a winter retreat. This year the lake is completely frozen inviting adventure enthusiasts to sled & skate on its thick ice.
Sola beach
Beach & winter might sound like an odd pairing. I thought that too until I revisited Sola beach recently. I was pleasantly surprised to see so many people walking/jogging along the beach.
I walked up to a small structure on the beach to have a 360° view of the place. It looked absolutely stunning!
The snow-covered mountain on the horizon, pretty houses, and roads covered in a thick layer of pristine white snow. The occasional pop of color from colorful winter outfits of the visitors added to the beauty of the place.
I would say don't wait for the summer & hit the beach. It has its own unique charm during winters.
Alsvik Naturesenter
Looking for a place to celebrate your special day or just a small get together in the lovely outdoors? Look no further than Alsvik Naturersenter in Sandnes.
The place has many facilities like a BBQ & volleyball ground among others. The booking can be done on the internet in case you would like to organize a get-together or small event.
Go for a hike, make a snowman, roast marshmallow, or just soak in the scenery, the choice is yours. Alsvik natursenter won't disappoint you.
Rogaland Arboretum
This one is yet another place that I've frequented in the past year. It has an amazing range of flora & fauna. Spread over 60 hectares of area, Rogaland arboretum is the country's notable botanical garden.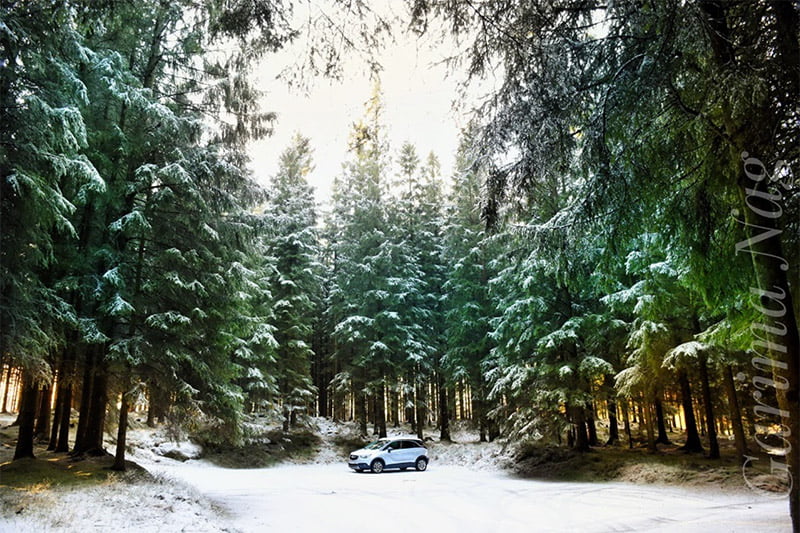 I loved capturing its 'Snow-white' beauty. The long pine trees standing tall in all their glory, short shrubs, and bushes covered in lite fluffy snow was a sight to behold.
Rogaland Arboretum is yet another 'Family-friendly/Kids friendly' place in Stavanger. A small pond covered with water lilies, open fields & a play area is so inviting. Kids of all ages will find something to keep themselves engaged in this lovely outdoors.
Stokkalandsvatnet
One of the most popular jogging/running spots in the area with the enchanting surroundings.
In the winter season, it offers a good skating opportunity. The kommune regularly measures the thickness of the ice. It is often safe to walk, skate or sled.
You can walk or cycle around the lake. It is a good 4 km track. If going with your family, do not forget to bring some bread as you will find a flock of ducks and swans swimming in the lake.
Read more: The History of Stavanger
Currently, it is declared safe by the kommune. It is a perfect time to skate on this pretty lake tucked away in the Sandnes area.
I have mentioned some of the places within the city limits where you can enjoy a good winter getaway. Apart from these spots, there are several other places close to Stavanger where you go for winter sports.
Compared to 2020, this year Stavanger has got a good amount of snow. Let's make the most of it!
Garima Nag is a Travel & lifestyle blogger on sweetsharing.com, sharing her experience & interesting stories from her travel around the world & staying in 4 different countries. When not writing you will find her lost in nature with her camera for company.