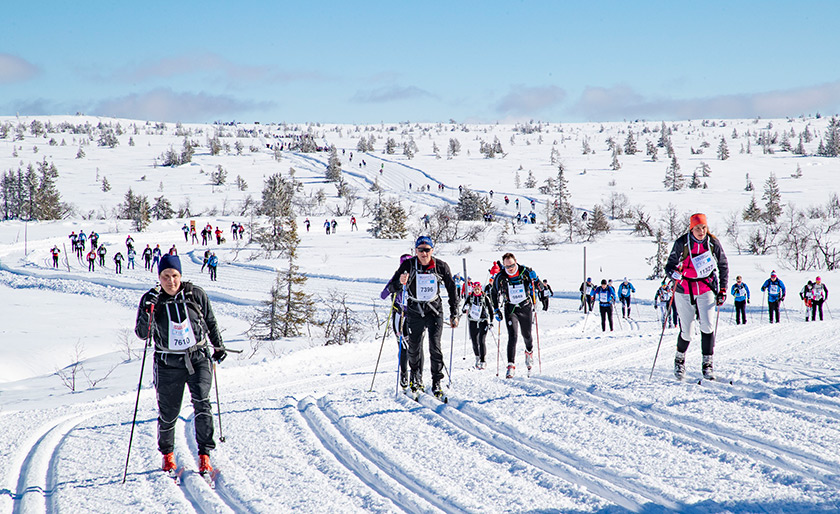 The March event, which includes the iconic Birkebeinerrennet ski marathon, becomes the latest big event to fall victim to the coronavirus.
As the number of COVID-19 cases starts to rapidly rise in Norway, the national sport is feeling the effects. Following the news of the biggest single day of positive cases in Norway so far, health authorities recommended all events involving 500+ people be cancelled.
Read more: Coronavirus in Norway: The Latest News
"I want to stress that the situation is serious," said Heath Director Dr. Bjørn Guldvog. Seven patients required hospital admission in Oslo, Vestfold, Drammen, Trondheim, Bærum and Bergen.
Many events are now cancelled, but one stealing many headlines is the Birken Ski Festival. The reason? It includes an historic ski marathon beloved by many Norwegians.
A historic ski marathon
Held since 1932, Birkebeinerrennet commemorates a ski trip made by the Birkebeiner loyalists Torstein Skevla and Skjervald Skrukka to save the infant heir to the Norwegian throne, Håkon Håkonsson, way back in 1206.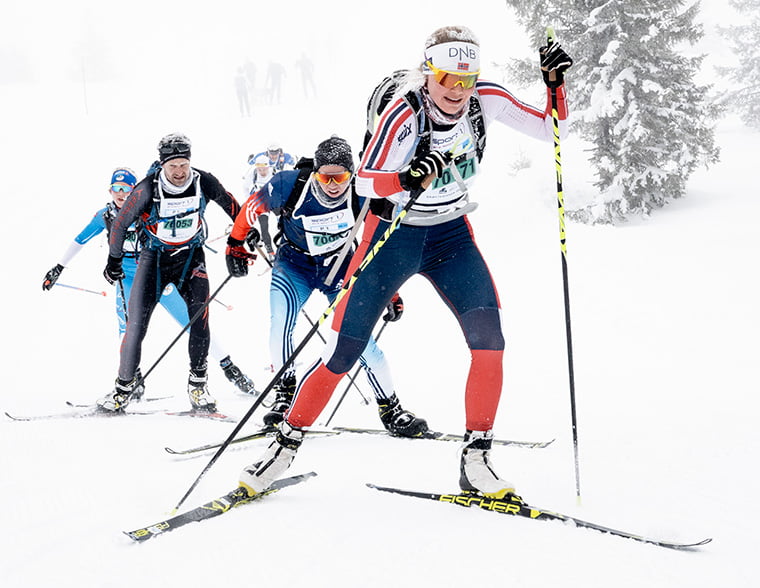 All participants in the ski marathon carry a backpack weighing at least 3.5 kg. It's meant to symbolise the weight of the one-year-old. Such is the demand to take part in this iconic race, organisers have to set limits on entry numbers.
Read more: Flights Cancelled as Coronavirus Disrupts Air Travel
Over the course of two weekends, the festival also includes many other races. In addition to the main Birkebeinerrennet, a number of other ski runs in the Birken festival are cancelled. The first, Inga Låmi-rennet, was to be launched this Saturday. 15,000 participants were expected for this year's ski festival.
Cancellation "an easy decision"
Despite the inevitable financial hit to the organisation, the festival's chief Eirik Torbjørnsen said it was an easy decision to make: "We take the social mission seriously. The next few weeks will show how serious the situation is, but health concerns must take precedence."
Bjørg Marit Andersen, a professor of hygiene and infection control, told NRK that events like Birken should already have been cancelled: "Although this is an event going on outside, infection can thrive. It can be transmitted through coughing, sweating, and hugging. There are many infection points. There should be national guidance, as we see in Denmark."
Events cancelled across Norway
The recommendation to cancel or delay events comes as the first cases emerge without an obvious source of infection, such as a trip to northern Italy. The recommendation covers public gatherings like cinemas and sports events. However, it doesn't affect schools, universities or workplaces.
Read more: Coronavirus in Norway: The Latest News
That being said, the health authorities urge employers to facilitate work from home arrangements when possible. The recommendations run from March 11 to the end of the month.
Other winter sports events to be cancelled include the Holmenkollen World Cup biathlon event, the ongoing Raw Air series. Performances at the Norwegian Opera and Ballet, the National Theatre and Det Norske Teatret are all cancelled in March.
Norway Trade Fairs has also cancelled all events at their Lillestrøm base throughout March and April. Layoffs will be required.
"People's health is our top priority. Our events at Lillestrøm gather 500,000 participants at fairs and conferences every year. We want to make sure that nobody falls ill in connection with our events. People shall be safe at our premises," said Gunn Helen Hagen, CEO of Norway Trade Fairs.
Air travel is also severely impacted. SAS announced the cancellation of 2,000 flights during March, while Norwegian will be cutting 3,000 departures between mid-March and mid-June.