Do you dream of visiting Norway but you're on a tight budget? Here's how to enjoy the best of Norway without breaking the bank.
Having run this website for more than ten years, I speak to so many people keen to take a holiday in Norway that are put off by the price tag.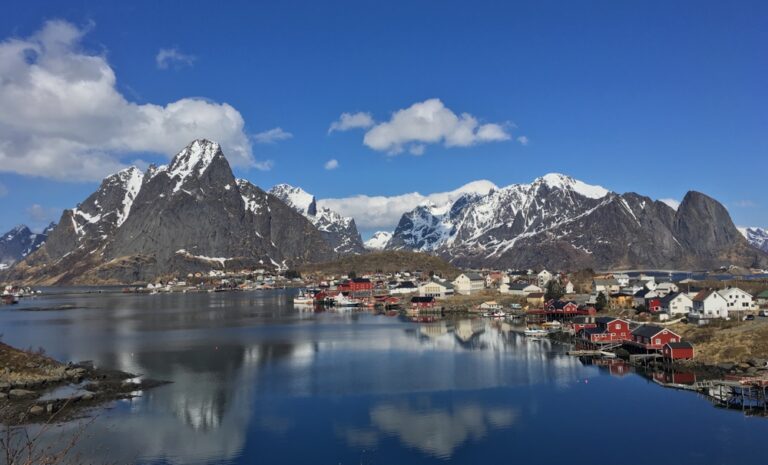 Norway is one of the most expensive countries in the world to visit, but that's not the full story. It's expensive if you mimic behaviours from 'home' such as staying in hotels, visiting theme parks and eating out every night.
The great thing about visiting Norway is that none of that is necessary to experience the best of Norway and get an insight into Norwegian lifestyle.
Nature is the Norwegian theme park, and accommodation options are many and varied. Do as the locals do and embrace the outdoors lifestyle and you'll have an enjoyable vacation without running up massive credit card bills.
So while Scandinavia will never be a budget travel destination, there are ways to save money while still enjoying the best, authentic experiences.
Wild camping & campgrounds
Wild camping is one of the biggest joys of visiting Norway. Not only do you get to explore the spectacular scenery with just wildlife for company, it also doesn't cost you a thing.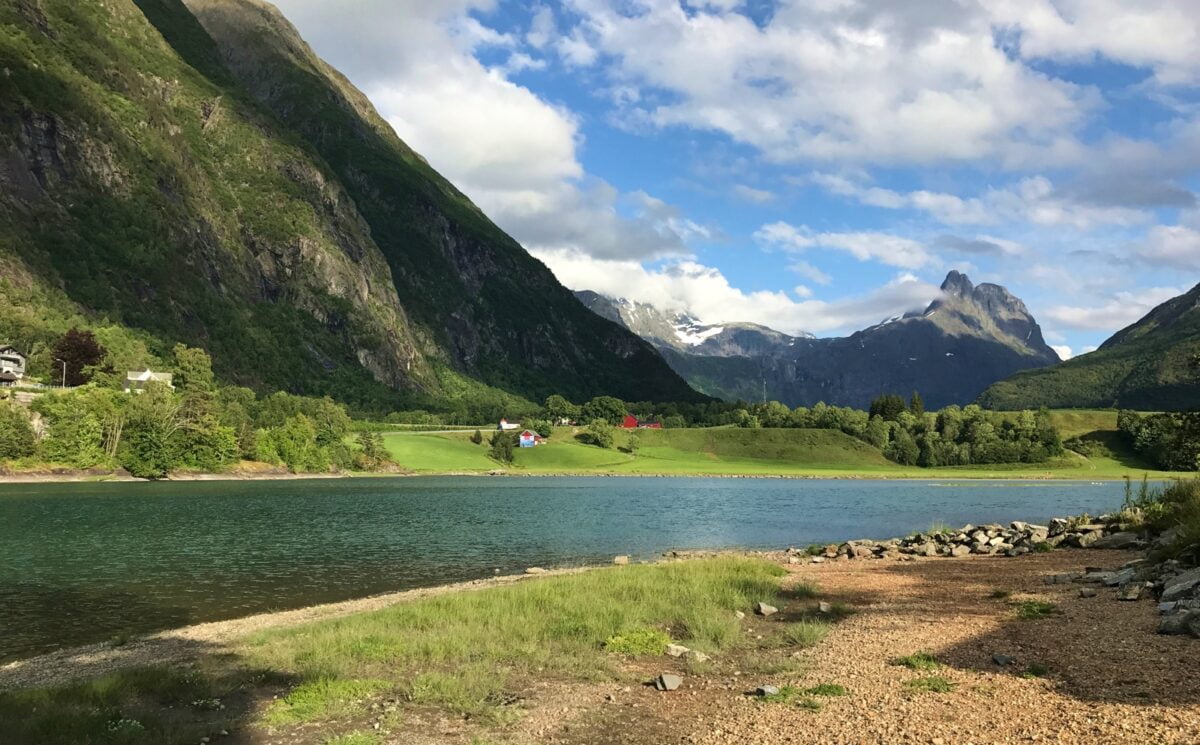 It's all thanks to the law of allemannsrett, which is Norway's freedom to roam laws. The main rules are simple to understand and easy to remember: Be considerate and thoughtful. Don't damage nature and other surroundings. Leave the landscape as you would want to find it.
For a more comfortable yet still budget-friendly option, consider staying at one of the country's many camping grounds. If the idea of sleeping in a tent freaks you out, wait!
Staying at a campground does absolutely not mean staying in a tent, unless you want to of course! Most campsites provide a modern service building with kitchens and showers so even if you are wild camping, a night or two at a site can be a very useful idea!
Most campsites rent out traditional Norwegian cabins, which can vary in quality from basic shelter to mountain lodge style luxury. They usually sleep at least four and almost always offer better value than a hotel. Most also come with at least a basic kitchenette so you can cook your own meals, saving yet even more cash.
I've written about several cabin trips in the past, including at Åndalsnes, alongside the Geirangerfjord, and even all the way up in the Arctic near to Nordkapp, so there's some useful further reading (and photos) there if you want to investigate the option further.
Free attractions in the cities
Many of Norway's city-based attractions are also free, or free in part. In many cases you just need to pay for a public transit ticket. Museums are sometimes free on certain days of the week.
Free things to do in Oslo
You can see one of the city's best collections of artwork at Vigeland Park for free. Explore the grounds of Akershus Fortress including the small but informative visitor centre for free.
Walk on the roof of Oslo Opera House for free, and get up close to Holmenkollen ski jump without paying anything.
You'll pay to go up the tower or enter the museum, but to walk right on to the terracing and experience this world-class sporting arena, as the people in the picture above are doing? That's free. Of course, you'll pay a lot more if there's actually an event taking place!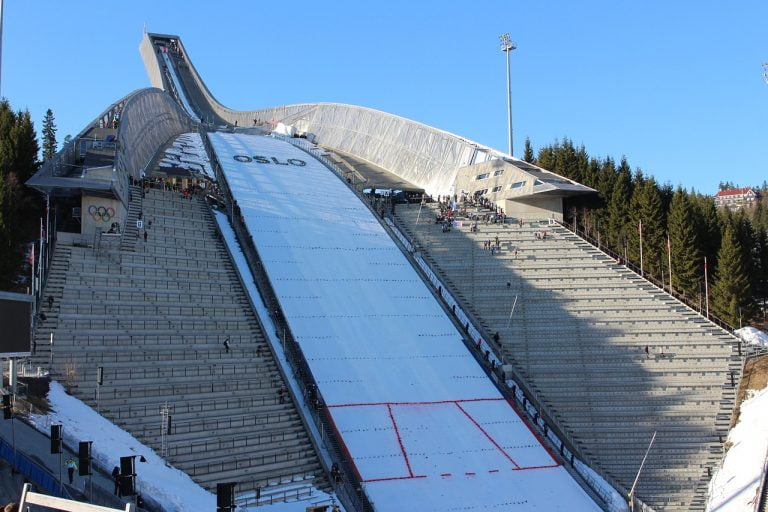 Or how about exploring the islands of the inner Oslofjord or the vast network of trails through the city's forests to the north for the price of a public transport ticket. There are more than enough free attractions to keep you occupied in Oslo for a couple of days.
Free things to do in Bergen
Perhaps you're visiting Bergen before heading off to the fjords? Norway's second city has plenty of things to do for free.
For example, if you want the view from the top of the Fløibanen funicular without paying for a ticket, you can do as many locals do and walk up.
Many tourists visiting the city take photos of the iconic Bryggen wharf buildings and then quickly move on. That's such a mistake! The narrow alleyways between the former trading houses hide all sorts of intriguing architecture and history.
Whereas Bergen's success was built on trading Norwegian cod for grain, salt and textiles, Bryggen's shops today sell troll trinkets and postcards. However, there are much better shopping options down the alleyways, including from local artists.
Free things to do in Trondheim
In Trondheim, you can admire the exterior of Nidaros Cathedral and the Archbishop's Palace, then wander the cobbled streets of the Bakklandet old town for free.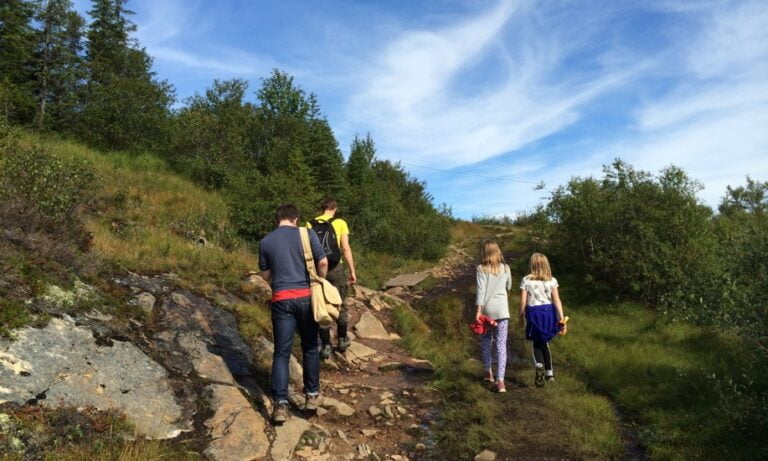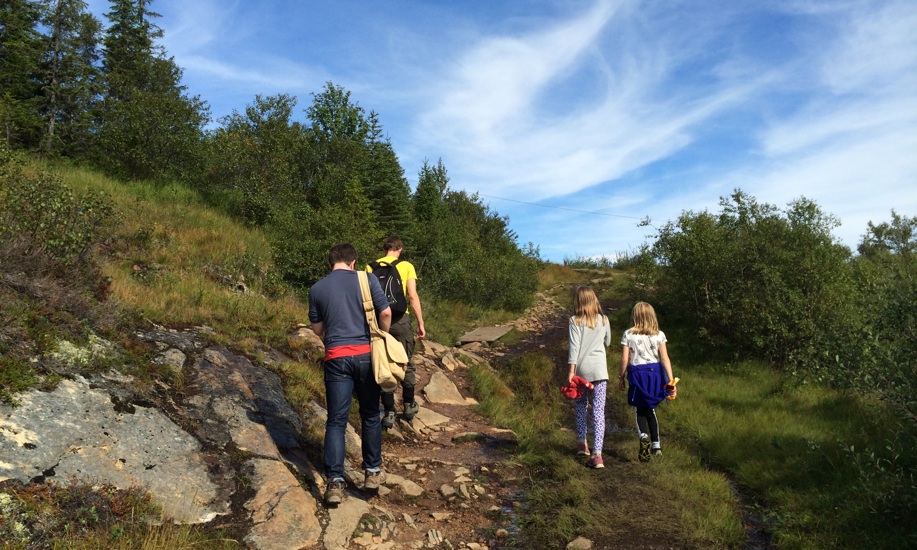 And as in the capital, for the price of a public transport ticket, the rickety tram whisks you off into the city's forest in less then half an hour. Up there, there are miles of hiking trails to enjoy or you can simply relax by the lakeside.
Visit off-season
Avoid peak times to get better rates on accommodation. July is the domestic holiday month and Norwegians soon fill up the cabins. It's also the most popular month of the year to visit Lofoten.
May and September can be excellent months to visit, although be aware of the numerous public holidays in May that can impact schedules, and the higher chance of rainfall in September. On the flip side, experiencing Norway's National Day could be an excellent way to spend your time!
Use the train
For intercity transport, it's hard to beat the train. Not only are fares usually lower than flying, taking the train doubles as a scenic tour especially the Oslo to Bergen line. Book at least two weeks in advance to secure the best fares.
It's also possible to book night trains on the longer intercity lines. However, sleeping cabins aren't cheap and they do tend to sell out much earlier than regular seats.
Explore with Widerøe
Despite recent expansion, Norway's domestic airline Widerøe remains largely unknown by international visitors. It provides a vital link to a huge number of small airports all across the country but especially in the north.
Fares are not cheap, but if you want to visit a specific place it's worth checking them out. That's especially true if you are visiting the north and if you are travelling alone. Hiring a car is expensive but provides better value if there are two of more people travelling together.
Even lesser-known is the company's Explore Norway ticket, a two-week pass that allows you to take unlimited flights on the Widerøe network. Yes, really! The network is zoned and extra weeks can be added, so the ticket can provide excellent value for money if you're keen to see more of one specific region.
Note: At the time of writing, Widerøe no longer offers the Explore Norway ticket. But it's worth checking back in future years to see if it returns.
A modern accommodation option
I'm sure you'll have at least heard of AirBnB, which has caused big headaches for the hotel industry around the world. It's finally catching on in Norway, where even the smallest places now have accommodation options that can be booked online.
The style of accommodation varies massively from a couch in someone's living room to a spare room to a complete apartment. As you'll often need to pay a cleaning fee, it's best value to stay in the same place for at least a couple of nights.
Be sure to check parking availability especially if you're staying in a city. AirBnB is also seeing more cabins and other vacation rentals in more rural areas.
Be sensible about food
One of the biggest budget-busters when visiting Norway is eating out. If you're used to eating out regularly at home, it's a good idea to carefully plan your dining strategy.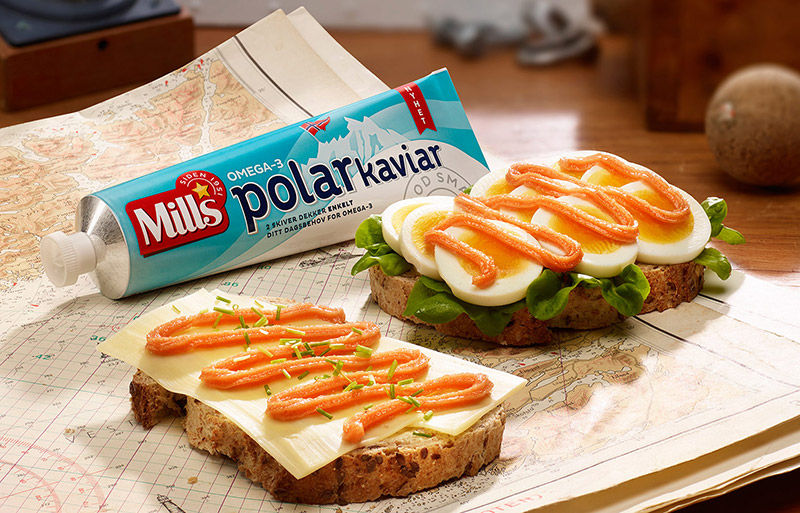 Keeping food costs down is another great reason to book a cabin with a kitchenette or an AirBnB. Doing a shop in a Norwegian supermarket isn't exactly cheap, but it's much cheaper than eating in a restaurant every day, especially for families or groups.
If you do plan to eat out, consider eating your main meal at lunchtime. Many restaurants offer great lunch deals, especially Chinese and Thai restaurants.
Plan your budget trip to Norway
So yes, cheap Holidays in Scandinavia are absolutely possible. You just need to plan ahead, manage your expectations, and take advantage of how we do things here in Norway!
Speaking of planning ahead, don't forget to pick up your copy of my Moon Norway guidebook, available now from Amazon, Barnes & Noble, and all good bookstores.