Tourism at Norway's Nordkapp has collapsed by 75% in July, compared to the same month last year.
Tourism is booming in some parts of Norway as domestic tourists choose to discover their own country.
Many famous hiking trails such as the Besseggen ridge are busier than ever. The Lofoten Islands are also enjoying a positive summer despite the lack of international tourists. But the boom isn't happening everywhere.
One usually busy spot has suffered a disastrous summer. Norway's Nordkapp (North Cape) sells itself to international tourists as Norway's northernmost point. But Norwegians don't seem to respond in the same way.
Drastic drop in visitor numbers to Nordkapp
In July last year, the North Cape received 85,000 visitors. But this year, that number dropped to just 19,000 according to Klassekampen.
With a small population and little industry beyond fishing, Nordkapp municipality is highly dependent upon tourism. So a 75% drop in the busiest month of the year could have severe consequences to the local economy.
Trouble in Honningsvåg
"In a normal year we have 1,010 hotel beds available. This year we have just 84 in use," Scandic Nordkapp's hotel director Hans Paul Hansen told Dagens Næringsliv.
The hotel is located in Honningsvåg, a small fishing village that's the closest place of consequence to the North Cape. Much of the village's economy is geared towards visitors heading to Nordkapp.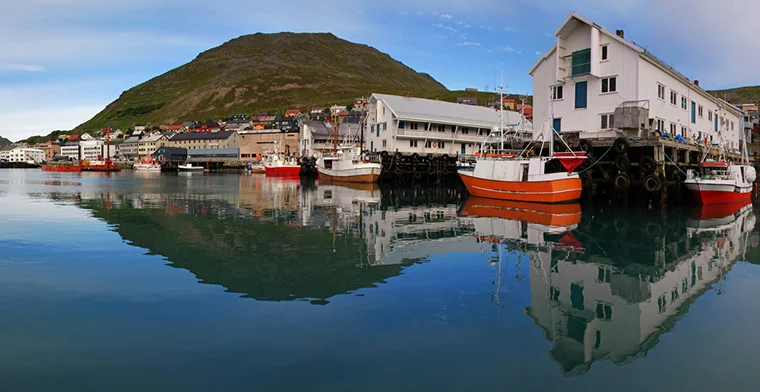 Many arrive by Hurtigruten, which was out of operation for several months and is still on a reduced schedule. Others embark on a North Cape road trip and use Honningsvåg as an overnight destination.
Hansen explained that the decline in tourism goes beyond hotels. "A number of suppliers are noticing this. Among them are car rental companies, tour/experience companies, restaurants and souvenir shops," said Hansen.
Souvenir sales down across Norway
One of Norway's biggest souvenir shop chains Norway Shop announced its bankruptcy yesterday. Its "Norway House" store in Oslo claimed to the biggest souvenir shop in the Norwegian capital.
The chain had struggled for a while but had seen success aiming at Chinese tourists in Norway. Its stores had Chinese signage and accepted Alipay and WeChat Pay, both wildly popular Chinese mobile payment solutions. But then came the health crisis, and a total stop on international tourism.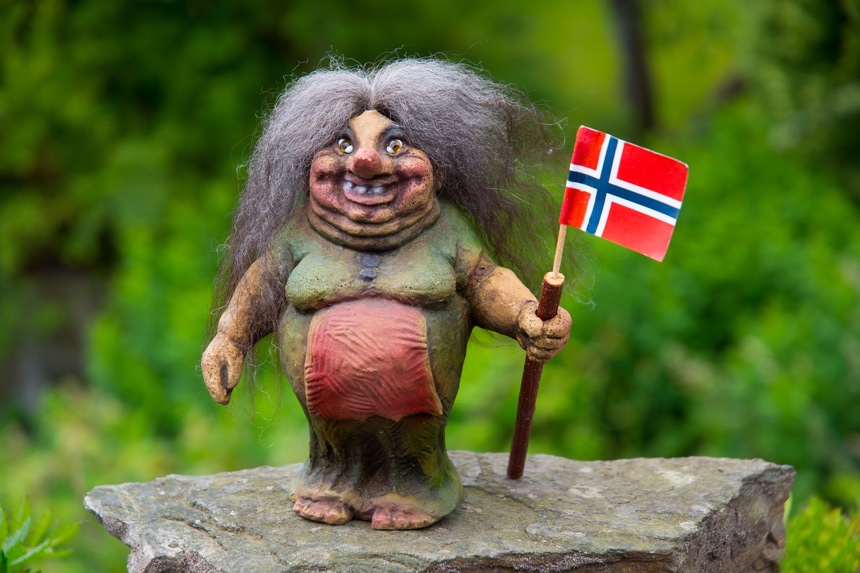 Souvenir shops are an element of the tourism industry that have struggled across the country. It seems that Norwegians are not interested in buying souvenirs based on their own country!
While international tourists buy cheese slicers, ugly troll dolls and t-shirts plastered with the Norwegian flag, Norwegians simply buy some food and head out hiking.
That's the experience in the Aurlandsfjord region, which has received the biggest percentage boost in domestic tourism. The fjordside village of Aurland is the centre of the municipality with the same name, which also includes popular tourist villages Flåm, Undredal and Gudvangen, all located on the shores on the picturesque Aurlandsfjord and Nærøyfjord.
While Aurland saw 434% higher payment card use by Norwegians in July compared to the same month the previous year, souvenir shop revenue dropped. One souvenir shop owner reported a drop in revenue of 75% compared with the previous year.