Norwegian footballers made a splash in the Premier League in the 1990s, but who are the famous names of today?
Like most of the world, football is a pretty big sport in Norway. Following skiing and other winter sports of course!
Though the men's national team of Norway has enjoyed little success of late, there are still a number of players from the country that have been, or are, successful in leagues outside of Norway.
Let's take a look at some of the former and current players across the major European leagues.
The 90s Premier League
The 1990s was a golden era for Norwegian football with many of the national team playing in some of Europe's most competitive leagues. Nowhere could this be seen better than in England.
Henning Berg
The first ever player to win the Premier League with two different clubs, Berg played as a defender for Blackburn Rovers before transferring to football giants Manchester United.
He scored a handful of goals and made triple digit appearances at both clubs. He took part in Blackburn's championship 1995 season, and United's champion runs in 1999 and 2000.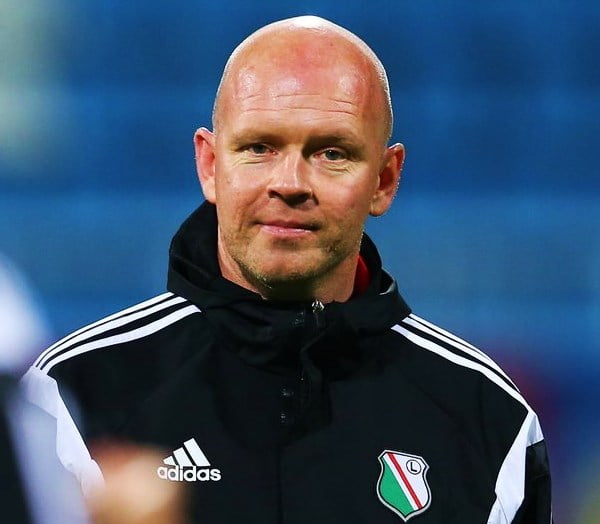 Tore André Flo
In 1997 striker Tore André Flo left Norway to join the ranks of Premier League side, Chelsea. In his debut season at the club he banged in 15 goals, including a hat-trick against Tottenham.
During his time at Chelsea he won a League Cup, a Cup Winners Cup, and scored against Barcelona in the Quarter Finals of the UEFA Champions League. After a few season, Flo became the most expensive Norwegian player with a 12 million pound transfer to Scottish side Rangers. Flo is currently member of the coaching staff at Chelsea.
Alf-Inge Håland
Another defender from the north, Håland played at three clubs in England: Nottingham Forrest, Leeds United, and Manchester City in a career that spanned over a decade (1990-2003).
Håland is best remembered for his feud with Manchester United man, Roy Keane, as the pair met in several nasty challenges that led to Keane being injured for over a year and red-carded in another incident several years after. Håland was reported to have once said, "I really dislike United and I can't stand their players".
Kåre Ingebrigtsen
Kåre isn't on this list necessarily because of his career as a player, but more what he has done as the manager of top-level Norwegian club Rosenborg.
He enjoyed a stint at Manchester City, where he made 17 appearances and scored three goals (all three in an F.A. Cup fixture against Leicester City). Since 2014 he has taken the reigns at Rosenborg, leading them to several title winning seasons and appearances in Europa League group stages.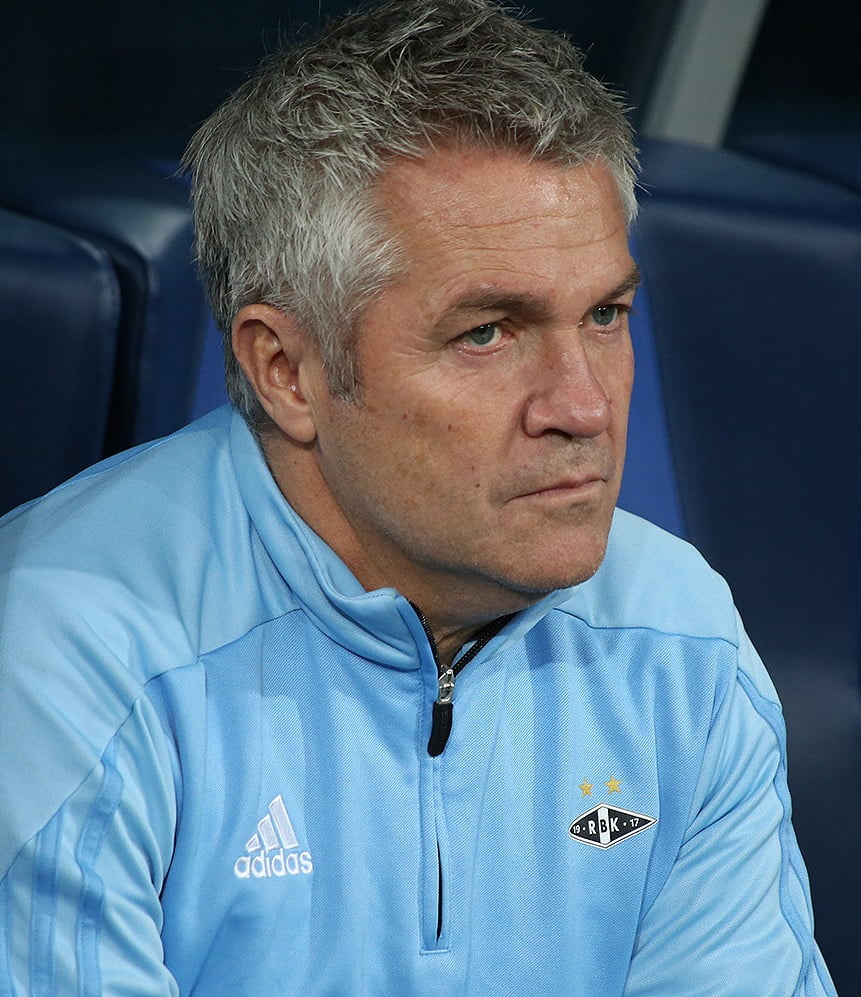 Steffan Iversen
The son of one of Norway's most prolific footballers, Odd Iversen, Steffan carved out a great footballing career for himself as well.
Iversen spent seven years at White Hart Lane playing for Tottenham Hotspurs and in that time helped collect one of the few trophies Spurs have ever won: a League Cup. He became the top scorer for the club in the 1998–99 and 1999–2000 season with 13 and 17 goals respectively.
After as a plague of injury problems Iversen transferred to Wolverhampton Wanderers for one season before making a move back to Norway.
Today at 41, Iversen continues to play football for Norwegian fourth division side SK Haugar, and is a legend at one of his former clubs, Rosenborg Ballklubb.
Erland Johnsen
Johnsen started his career in Norway, but quickly moved on the German Giants: Bayern Munich. After a taking part in two championship seasons with Bayern he transferred to English side, Chelsea.
Eight seasons saw Johnsen on the pitch at Stamford Bridge where he enjoyed honors such as being voted player of the year for the club in 1995, and an F.A. Cup title amongst several appearances in the finals.
Ronny Johnsen
After bouncing around a number of clubs in Norway and even spent a season with Turkish side Besiktas, Johnsen found his way to Manchester United in the summer of 1996.
While at Manchester United, he won 4 league titles (1997, 1999, 2000, and 2001), and one F.A. Cup in 1999 with the club. He was also a part of the team that won the Champions League in 1999. He remained at the club until his contract expired in 2002.
He then joined Aston Villa for two seasons before moving on to Newcastle United where he ended his career in 2005.
Ole Gunnar Solskjær
One of the most recognizable Norwegian names, Ole Gunnar Solskjær enjoyed a successful career playing football before his move into management.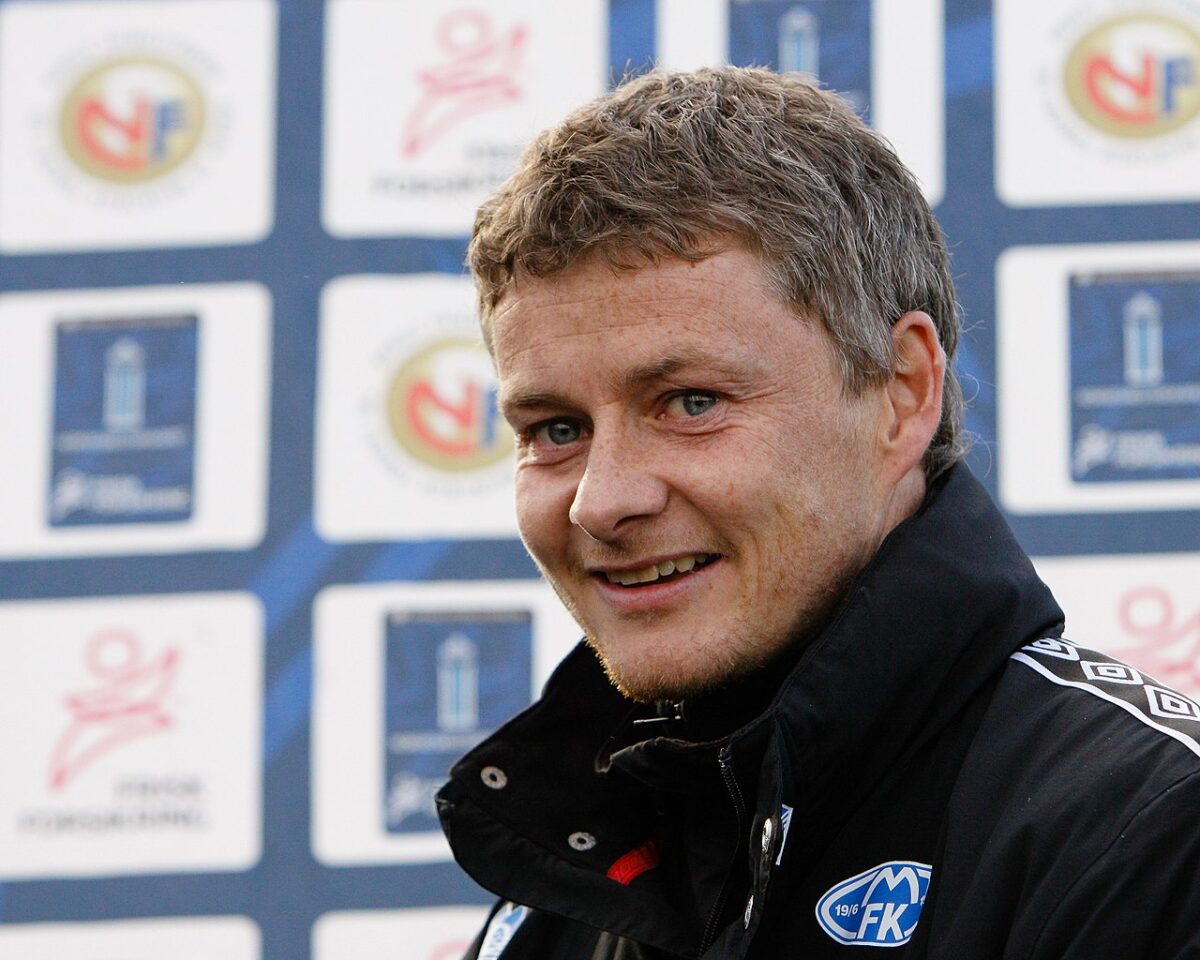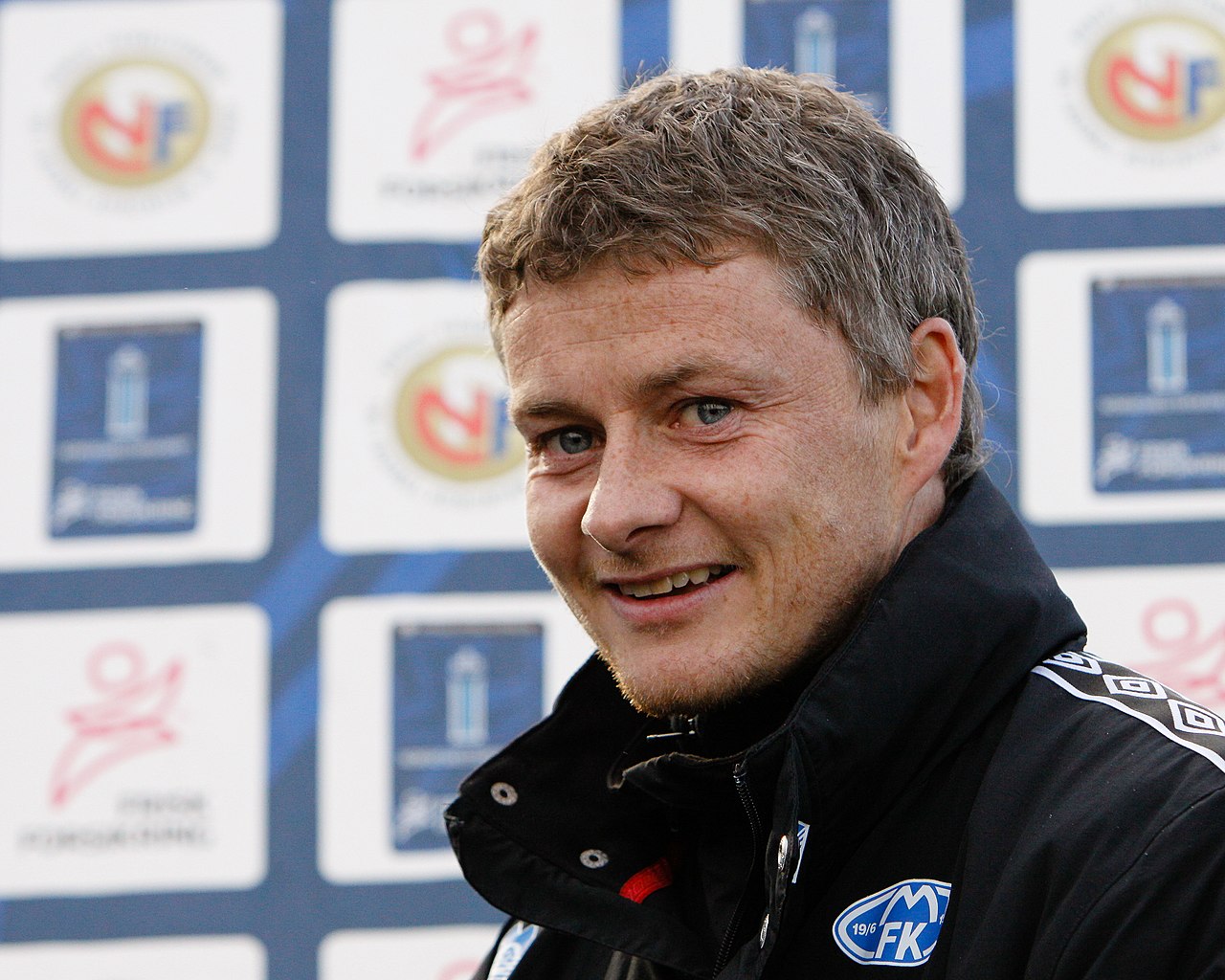 Solskjær's career began in Norway, playing for two clubs (Clausnengen and Molde FK), before moving on to play as a forward for Manchester United in 1996. His career with the English club was plagued by injury, but he still enjoyed numerous successes including numerous Premier League, Champions League, and FA Cup titles.
He was best-known as United for his role as an impact substitute. His most notable appearance as "super sub" came when he scored the injury time winner against Bayern Munich in the 1999 UEFA Champions League Final.
After a hugely successful spell in charge of Molde FK, Solskjær returned to the UK to take the reins at Cardiff City. Things didn't go well for the Norwegian, and he soon returned to Molde for a second time.
After Manchester United manager Jose Mourinho was sacked in 2018, Solskjær was invited to take over as caretaker manager. He was scheduled to return to Molde, but was handed the job on a permanent basis after leading an astonishing turnaround on the pitch.
Current Norwegian players
Here are a few names to look out for today in three of the big leagues.
Martin Ødegaard (Arsenal)
Norway's Lionel Messi and great youth hope, Martin Ødegaard joined Los Blancos at the tender age of 17.
Ødegaard played regularly with the Castilla side for a few months while also training with the Real Madrid first-team and making a few appearances with the senior side. He became the youngest debutant in the history of the club at 16 years and 157 days old when he was subbed in for Ronaldo during a league match against Getafe CF.
Continuing to feature in the Castilla side, Ødegaard was soon moved to Dutch side SC Heerenveen on a loan move for 18 months. He joined Real Sociedad for the 2019/20 season, becoming a regular starter in La Liga.
Erling Braut Haaland (Borussia Dortmund)
Not long after Ødegaard, another hot Norwegian prospect came along. Following a move from Molde, Erling Braut Haaland burst onto the international scene with an incredible goalscoring record in European competitions for Red Bull Salzburg.
A big money move to Borussia Dortmund followed, where Haaland has firmly established his credentials as one of the best young strikers in world football.
Haaland has been linked with many clubs but he remained at Dortmund for the start of the 2021-22 season. At the time of writing, he's scored an incredible 62 goals in 62 games for the German side.
Joshua King (Watford)
King started off his football career with Vålerenga in Norway, though he was quickly snatched up by Manchester United's youth programme in 2008 at the age of 16. Here he had a number of starts with the youth side and made appearances with the reserves as well.
In search of consistent first-team football, King went to Blackburn Rovers on loan with the opportunity to make the move permanent, which did happen. King then spent two seasons at Blackburn. In 2015 King transferred to Bournemouth ahead of their first ever season in the Premier League.
Following a relatively successful spell with Bournemouth, King briefly joined Everton before signing for Watford for the 2021-22 season.
Alexander Sørloth (RB Leipzig)
Recently arriving in Germany, Norwegian striker Alexander Sørloth is looking to make a name for himself at RB Leipzig after a frustrating spell at Crystal Palace in England.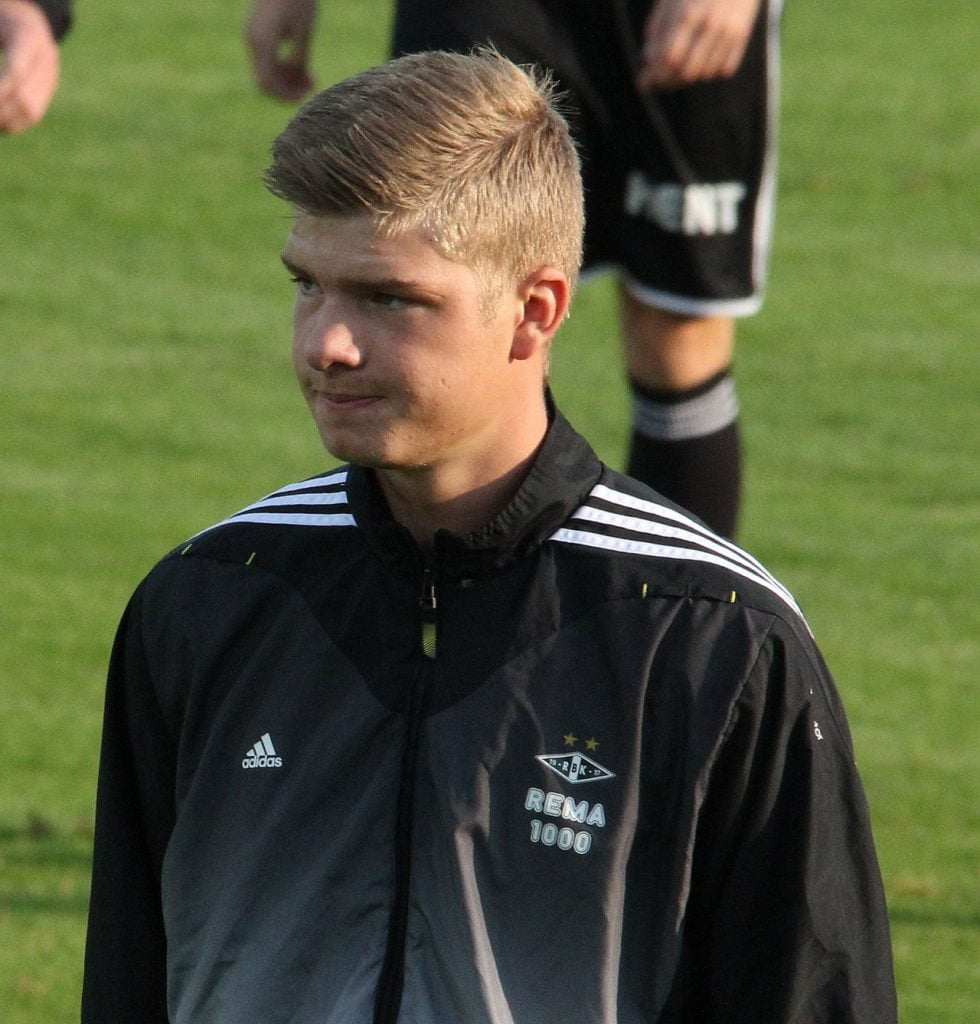 Sørloth had been a part of Rosenborg's youth system, and made a number of first-team appearances and a spell of loans to other clubs: Dutch side FC Groningen and the Danish club FC Midtjylland.
Rune Jarstein (Hertha Berlin)
The current first-choice keeper for Hertha BSC, Jarstein played for several Norwegian clubs before landing in Germany. He earned his spot after taking over for the injured Thomas Kraft with some standout performances.
Birk Risa (FC Köln)
This young gun from Stavanger is one to look out for. Risa joined the youth ranks of FC Köln at the age of 14, and saw his first senior start in defence for the German side in 2017.
Per Skjelbred (Hertha Berlin)
A central midfielder for Hertha BSC, Skjelbred is one of the better known Norwegian footballers today.
His footballing career first got off the blocks when he was selected to compete in a football talent competition entitled Proffdrømmen ("The professional dream") on Norwegian channel TV3. He won and was offered a contract with Liverpool's youth system, though he turned that down and instead joined the big club from his hometown of Trondheim, Rosenborg.
At age 16 when he made his first start in the senior side, Skjelbred became the second youngest player ever with a first team start at Rosenborg. A year later he suffered a serious injury setback when he broke both bones in his leg after a dangerous tackle during a Champions League match, but he was back in the side a few months later at the start of the 2006 season.
In 2011 Bundesliga team Hamburger SV signed Skjelbred, though enjoyed little success, with only a few games under his belt he was added to the transfer list. His move to Hertha started as a loan in 2013 and he was permanently signed in 2014 after a very successful season.
Håvard Nordtveit (1899 Hoffenheim)
Praised as one of the brightest defensive talents in Europe, Nordtveit first travelled to England to join Arsenal in 2007. Here he went on to captain the reserve squad and made a few appearances as a substitute with the first-team.
With Arsenal he went out on a number of loans in Spain, Norway, and Germany. Seeking first-team action Nordtveit signed with Borussia Mönchengladbach in 2010 where he spent six years before a move back to England to join London club West Ham.
His second jaunt in England lasted one season with the Hammers, and he left to join Hoffenheim at the start of the 2017 season.
Honourable Mention: John Carew
After impressing performances with Rosenborg in the Champions League, Carew was signed by Spanish side Valencia. Here he went on to win LaLiga (top-flight of Spanish football) twice.
After Valencia, Carew moved on to English side Aston Villa where he played as the club's starting forward until 2011. He then bounced around, going on loan to Stoke City, before ending up at West Ham.
Carew retired from football in 2013 and is currently acting in a new Norwegian television programme, Heimebane.