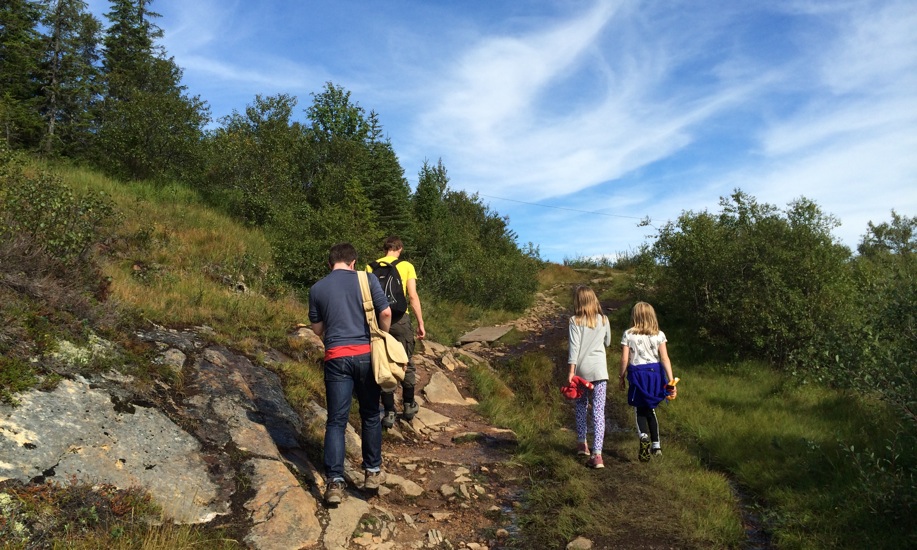 Of all the many things there is to learn when you are new to a country expressions that don't quite translate are by far my favourite Such as friluftsliv – literally free, air, life.
"Erm, how do you say that in English?"
This was introduced to me quite early on in my Norwegian indoctrination process. I was told it is not a word, it is a lifestyle, a philiosophy, a cultural heritage.
It is basically one word that encompasses the significance of bonding with nature. The need to be in it whatever the weather and of course to have all the gear (whatever the weather).
I heard it and I thought – yeah I get that. I understand it. Free, air, life – its that quintessential attachment to nature that those British romantic poets babbled on about in my literature classes.
It made sense to me straight away. I am down with the friluftsliv – bring it on Norway.
A new outdoors lifestyle
Since I moved here I can honestly say that being outdoors has become a much greater part of my life.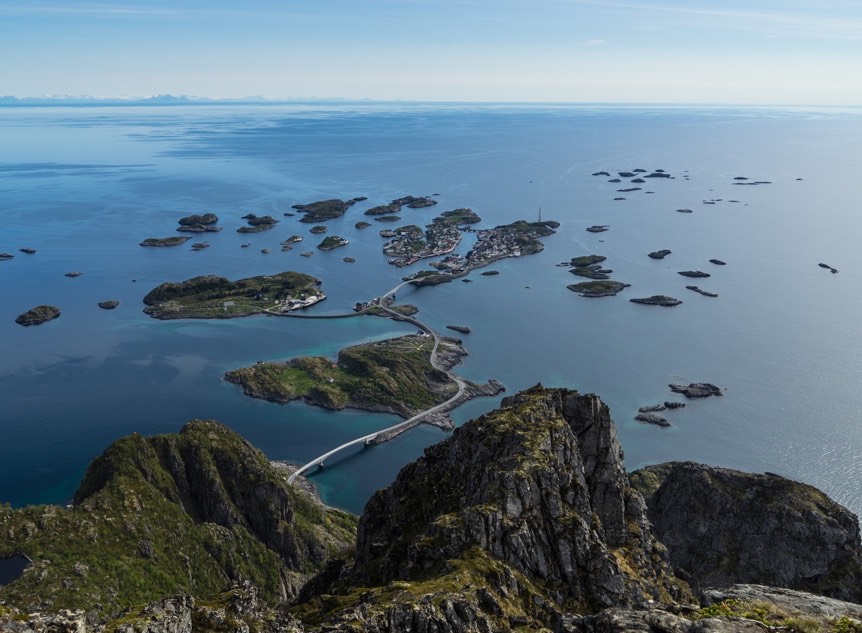 Living in London for the past 8 years meant that I had to work much harder to get my dose of friluftsliv – and get out of the city to find it.
But here in Oslo I live under 10 minutes walk from Sognsvann and the endless network of trails that is Oslo's Marka. It is astonishing. It is something that nearly 8 months in still makes me think, yes, this is the right way to live.
Just a week ago I decided to venture on the trails for a run. I have a lousy sense of direction so I am always worried I will get stranded in the woods. But this day I felt a tinge of adventure in my running shoes and said what the heck.
So I veered from my usual path and headed on upwards into marka. I just kept on running around faithfully following the blue paint marks on the trees (blue for summer, red for winter) and occasionally coming across the odd wooden sign.
Then I see Vetakollen 2.5k and think ok that way – never been there before. I was pretty much surrounded by trees on the short run up. I kept my eyes on the ground making sure not to trip on a rock or tree root. I passed a few people along the way, which always makes me feel reassured that I am not lost.
Then I saw a view point and thought ok that is my finish line. It was only when I reached the view point that I turned around. And let me just add here I have seen many a view of Oslo since my first visit but I turned and literally said out loud: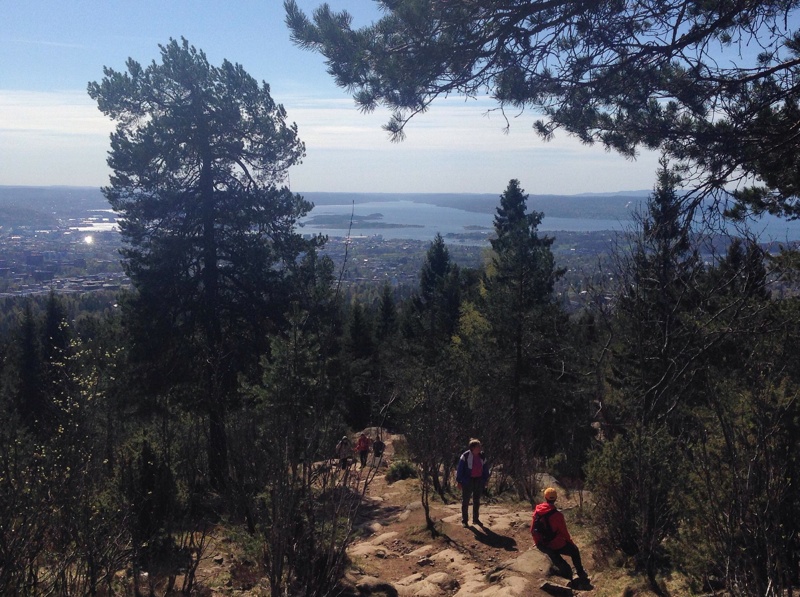 "Oh [email protected]*#! That is awesome!"
I could see the whole of Oslo, the Holmenkollen ski jump, all of downtown and out far enough to almost see the opening of the Oslofjord. I had a revelationary moment where I thought this is that friluftsliv thing they are talking about. Then I took a photo with my phone and made a note to post it on facebook later and brag. What is a moment like that without sharing eh?
There is lots of information available on summer and winter trails in Oslo marka on the website ut.no. They have a great app too – wonderful if you are directionally challenged like myself.