Have you never visited Norway before? Here's how to make the most of your first trip to the land of the fjords.
So, you've finally decided to whip out the credit card and book that dream trip to Norway?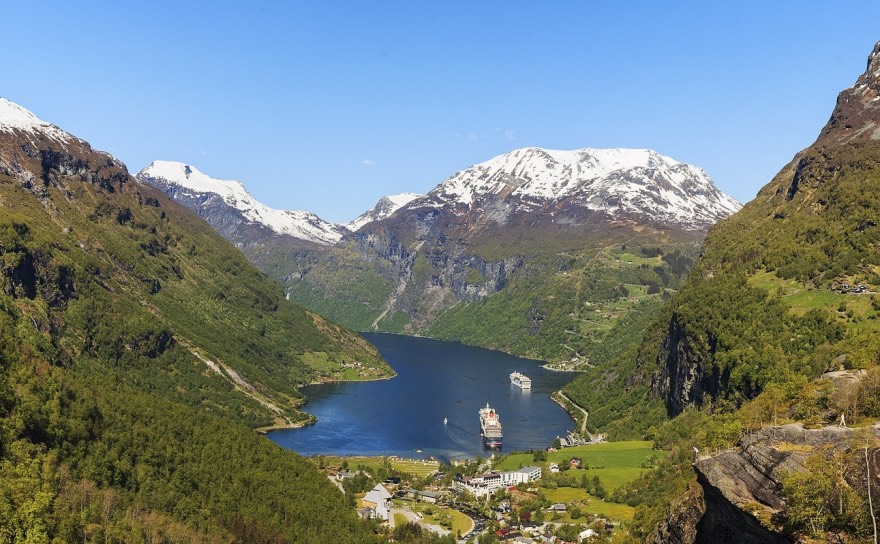 Welcome! This article is for you. I'm going to run through everything you need to know to make the most of a first-time visit.
Who am I? My name is David Nikel, author of the 400-page Moon Norway guidebook, and owner of this very website. I've spent seven years living in Oslo and Trondheim, and traveling the length of this remarkable country.
I've lost count of how many international visitors I've bumped into on my travels who've had a burning question or a frustration, that could have been easily solved. That was partly the reason I wrote the guidebook, and partly the reason for this article.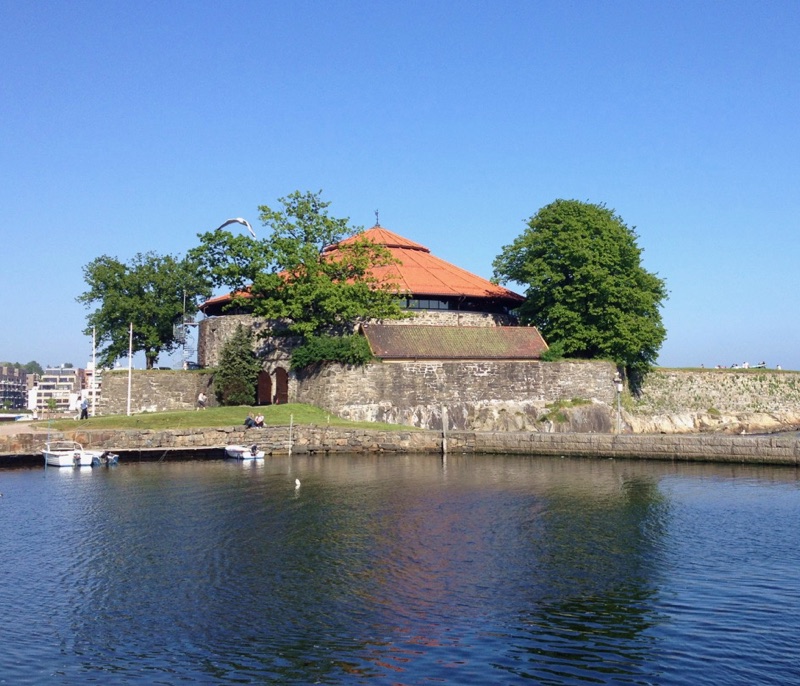 I'll start by talking about the best places to visit whether you want to see cities, fjords or a bit of both. I'll look at when to come, and give lots of practical advice, as well as linking to other relevant articles I've written.
Ready? Let's go!
Do I need a visa to visit Norway?
Citizens of all EU/EEA countries do not need a visa to visit Norway. This also applies if you hold a residence permit in an EU/EEA country.
You just show your passport/permit at the border control, and you're in. If you're arriving from a Schengen area country, there are no passport checks.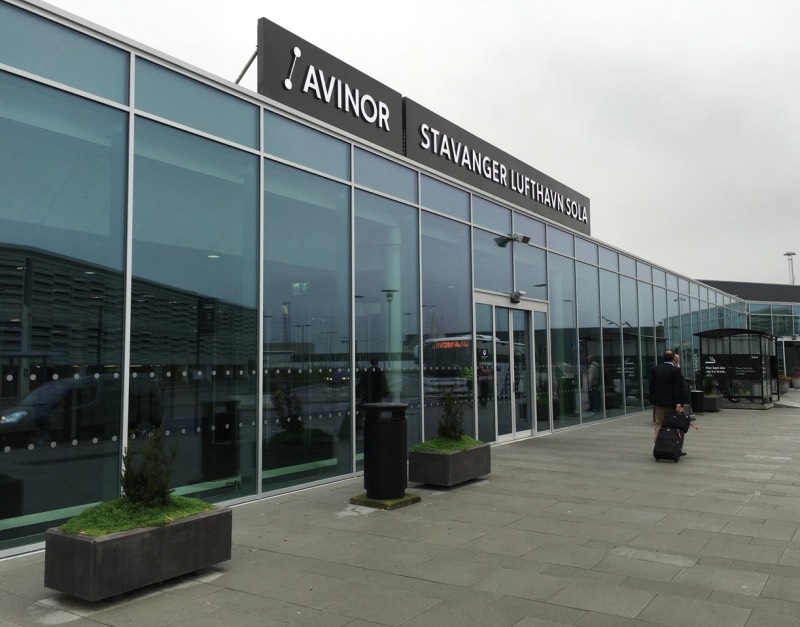 Citizens of many other countries also don't need a visit because they hold a passport from a country that Norway has a visa exemption agreement with. This includes the United States, Canada, Mexico, Brazil, Australia, New Zealand and Japan. You can see the full list here.
In all these cases, you can visit Norway for up to 90 days without any need to register. You can also visit countries within the Schengen area during this 90-day period.
When to go?
Great question! Norway isn't like say the Canary Islands where you can just book a flight and pretty much guarantee good weather anytime of the year. The seasons are very distinct and they can make a massive impact on travel.
For example, the fjords look absolutely stunning in the winter with a dusting of snow over the steep mountainsides. But the reason you don't see many photos? It's simply because many of the access roads are closed at that time of year!
The summer is generally regarded as the best time to visit Norway as its the warmest time of year, relatively dry, and tourist attractions are in full swing.
But you'll need to think again if you want to ski or see the northern lights. Read our full guide on when to go to Norway for the lowdown and our recommendations.
Where to go
Perhaps even more so than when to visit, the most common question I get is, "where in Norway?"
My answer, frustrating as it is, is that it depends. Simply put, my own preferences won't necessarily be the same as yours.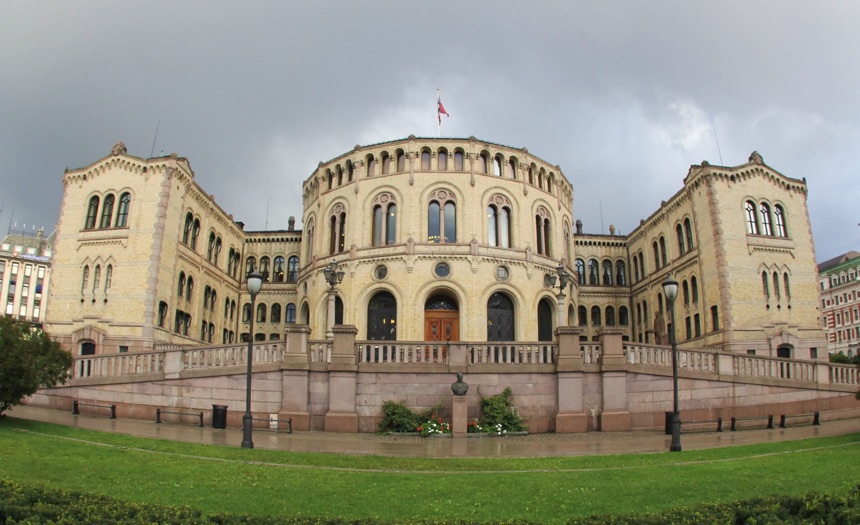 Norway is a large, diverse nation full of different experiences, so what I'm going to do next is run-through the major destinations one-by-one to help you decide which places are best for you.
One theme that threads runs all of these places is the outdoors. Norway has spectacular natural beauty even in its cities, and Norwegians are outdoors people. That is reflected in many of the attractions on offer.
Oslo
Norway's capital is the starting point for so many people given that fly into Oslo Airport. It's worth spending at least a day in the city as the museums and sculpture parks are some of the best in Scandinavia.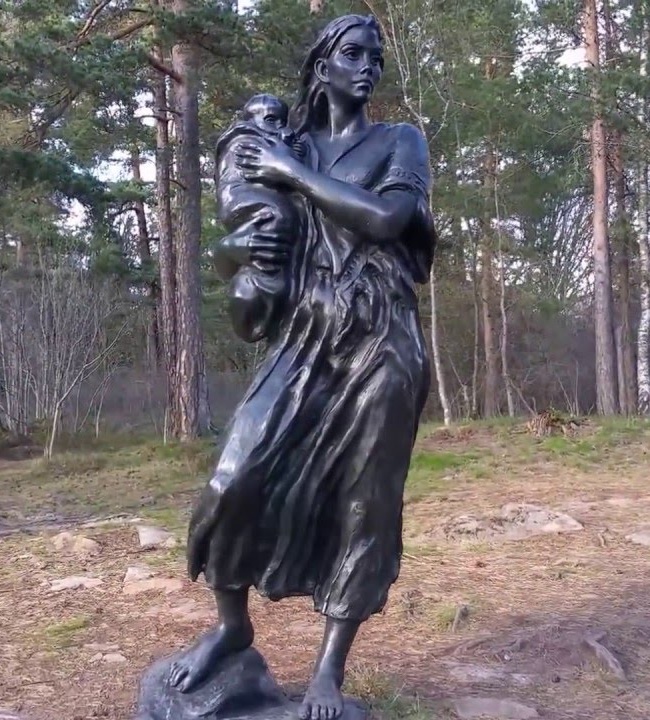 If you only have time for a city break, Oslo still gives you the chance to enjoy the great outdoors. There's miles of forest on its doorstep and the small Oslofjord islands make great boat trips.
Read more: Oslo Travel Guide
Bergen
Norway's second city is known as the gateway to the fjords, but it has a lot to offer by itself. From the UNESCO World Heritage site at Bryggen to the restored stave church in a leafy suburb, Bergen is a great place to spend a day.
It also has its share of quirks, such as the leprosy museum and a stave church in a leafy suburb.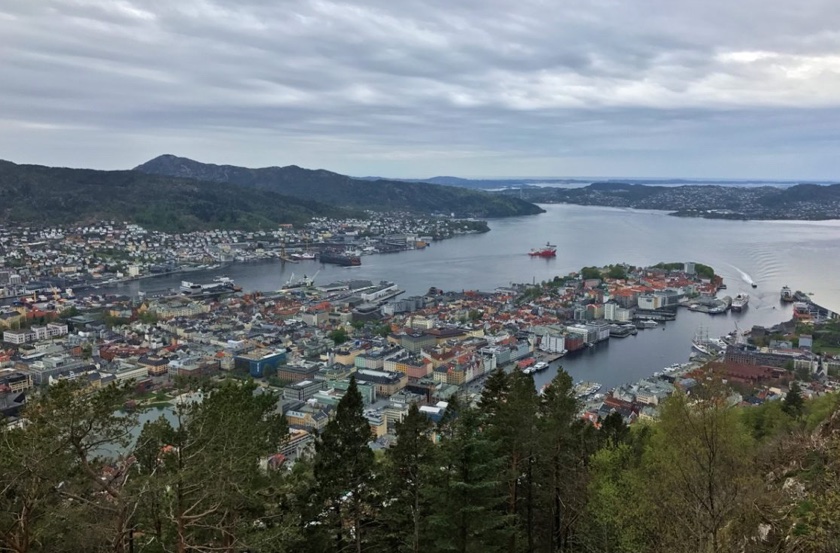 Like Oslo, Bergen also has great access to nature. Take the short funicular railway for a panoramic view of the city and access to miles of hiking trails.
Read more: Bergen Travel Guide
The fjords
While the Norwegian fjords were recently ranked by one travel publisher as the world's number one travel destination, it isn't really a destination. At least, not one you can go to and enjoy in one day, or even in a week.
The Norwegian fjords are spread all over the country, from the Trollfjord near Lofoten to the Oslofjord near the capital.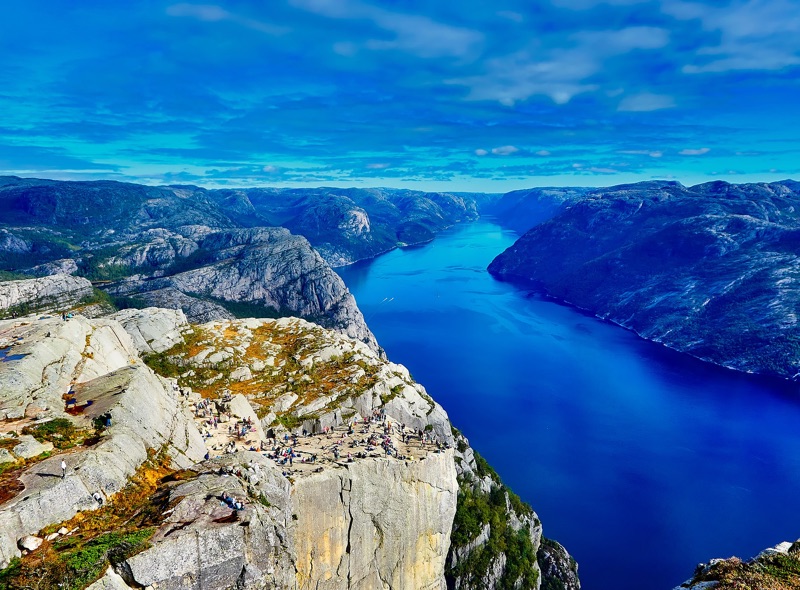 Even what most people would consider as the main area – the region marketed as Fjord Norway – stretches for hundreds of miles along the west coast.
So if you want to see the fjords, there's two main strategies to consider. Firstly, plan a road trip around one or more of the biggest fjords, or secondly, incorporate a visit to a fjord that's accessible from another destination.
Fjords that fall into the latter category include the Lysefjord (Stavanger), the Hardangerfjord (Bergen) and the Hjørunfjord and Geirangerfjord (Ålesund).
Although some distance away from Bergen, the Nærøyfjord is also a good option from the city thanks to good fast ferry and train connections.
The mountains
Norway has 46 national parks, of which 39 are on the mainland and seven on Svalbard. The government creates national parks to preserve large natural areas for now and for future generations.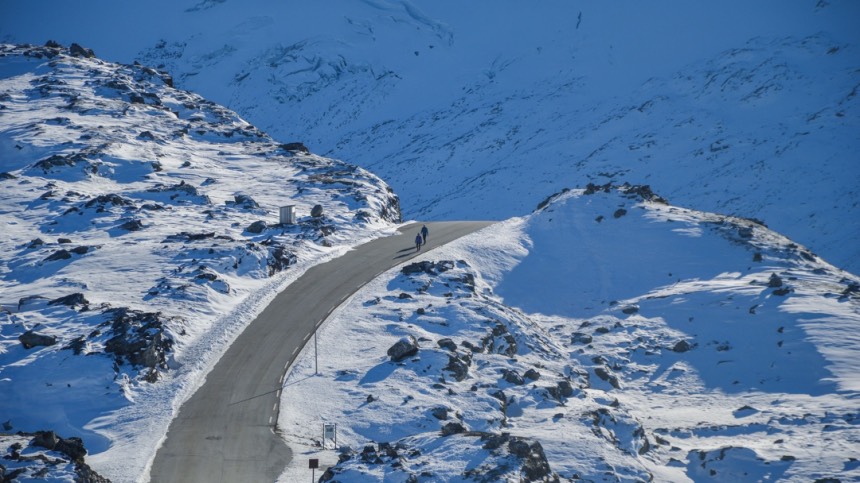 Many of these areas are Norway's epic mountains! Perhaps the best known is Jotunheimen. More than 250 peaks rise above 1,900 metres, including Northern Europe's two highest mountains.
At 2,469 metres, the summit of Galdhøpiggen is a popular destination for locals and foreign visitors. Despite its heigh, its relatively easy to climb given that roads wind their way up to well over 1,500m above sea level.
There' also plenty of places to stay in and around the park, such as this beautiful former farmstead, now hotel.
But that's just one option. The Scandinavian mountains stretch for hundreds of kilometres through the very heart of Norway, so hikers are not going to be disappointed.
Stavanger
Norway's oil capital offers visitors relatively easy access to the Lysefjord and its famous Pulpit Rock, but the city itself is worth exploring too.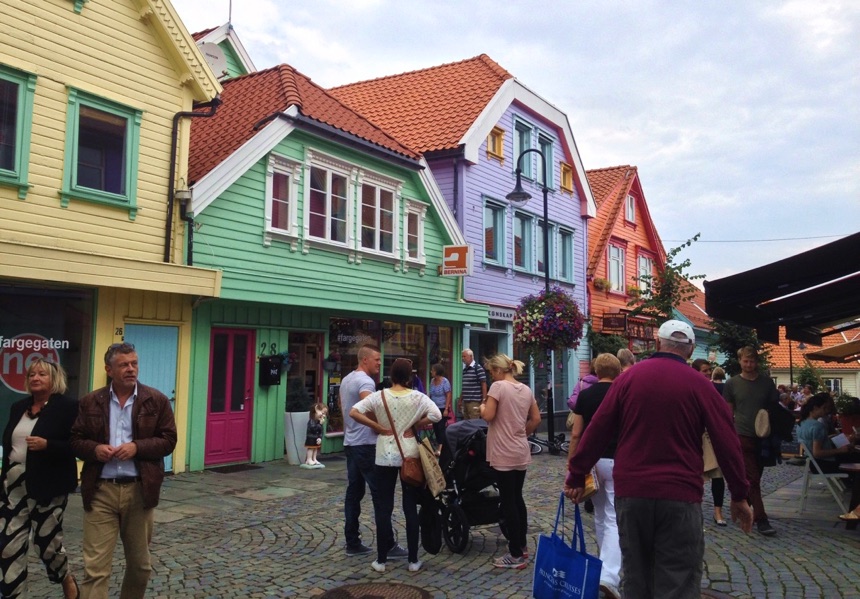 That's especially true for fans of street art, as Stavanger is one of the world's premier destinations to see the art form. The city's warehouses, homes, even lampposts are a canvas, and are home to one of Europe's biggest street art festivals.
Arctic Norway
Norway's far north may as well be a different country. There's different dialects, different scenery and a very different feel to the place.
For example, in Kautokeino, Karasjok and to a certain extent Alta, there's a visible community of Sami. In Kirkenes, many of the street signs are bilingual, with Norwegian and Russian spellings.
The mountains of Lofoten are jagged and almost vertical, nothing like the rolling mountain ranges farther south. In much of Finnmark, you won't see a person – or even a tree – for kilometres at a time.
Arctic Norway is a wonderful experience, whether you visit the vibrant 'capital' Tromsø, take a road trip to Lofoten or to the North Cape, or go chasing the northern lights.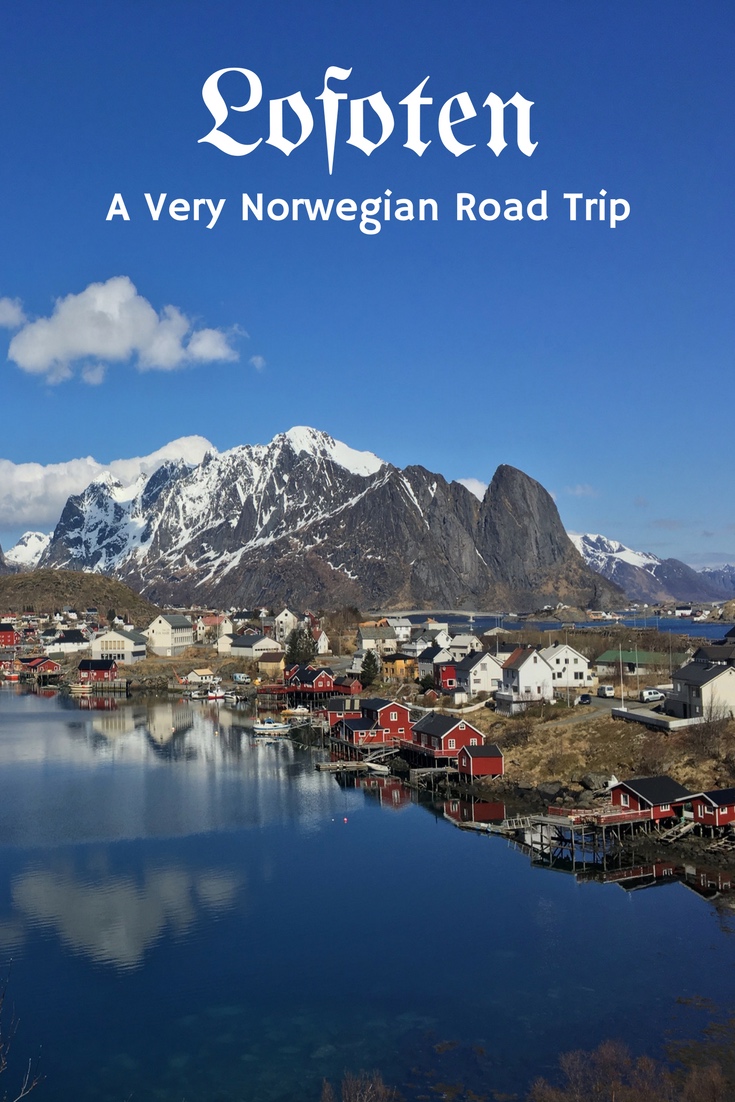 Other cities
My own city, Trondheim, has the beautiful Nidaros Cathedral, Tromsø has the Arctic Cathedral, Lillehammer has an Olympic heritage to explore and enjoy, Kristiansand is an amazing summer destination, and the list goes on.
If you're looking for something different, check out the art nouveau architecture of Ålesund, within day-trip range of the Hjørundfjord and the Geirangerfjord.
Cruising
A popular alternative to forging your own path on land is to see Norway from the water. The most famous trip is the Hurtigruten coastal voyage, which goes from Bergen all the way up to Kirkenes and back again in around 12-days.
The trip gives you the opportunity to explore some of Norway's most interesting cities like Ålesund, Trondheim, and Tromsø, and you can book optional excursions to see other highlights.
Read more: Everything you need to know about cruising Norway
If you don't fancy being stuck on a boat for almost two weeks, then you can book shorter trips such as Trondheim to Tromsø or just do the journey in one direction.
There's many other options of course, and some of the world's biggest cruise lines call at Norwegian ports, most typically in a 'Nordic and Baltic' itinerary.
Skiing
While Norway's ski resorts lack the glamour of their counterparts in France, Switzerland and Italy, they do tend to be quieter. But if downhill isn't your thing, why not give the first love of all Norwegians a try?
Thousands of kilometres of cross-country skiing trails are prepared at the beginning of every season by a dedicated nationwide team of volunteers.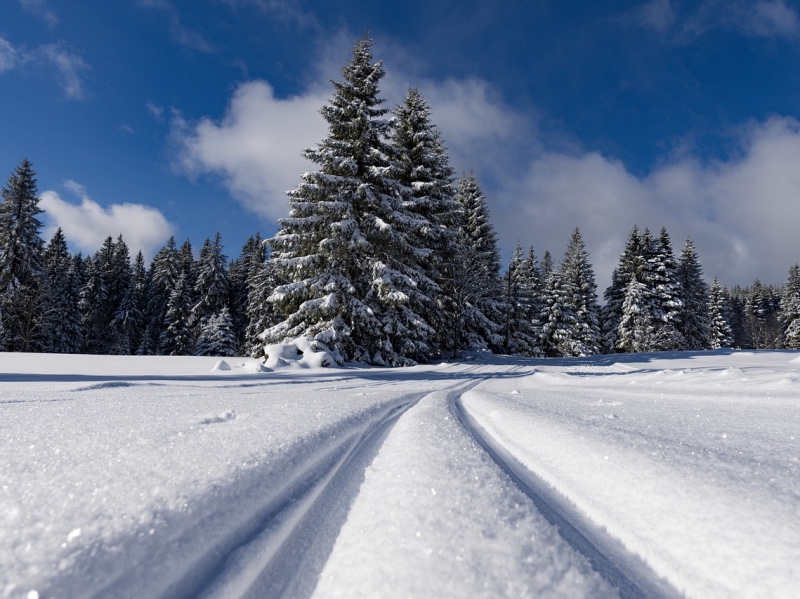 Not only that, but there's cabins available for use all around the country (joining DNT is recommended), meaning multi-day trips are possible.
How to get around
This one depends very much on where you'll be going. If you want to explore the cities, you can easily get by on airplanes and public transport.
While Norway's cities have (generally) well-established public transport systems networks, and long-distance links between cities are made possible with planes, trains and to a certain extent buses, public transport gets a lot more difficult in the countryside.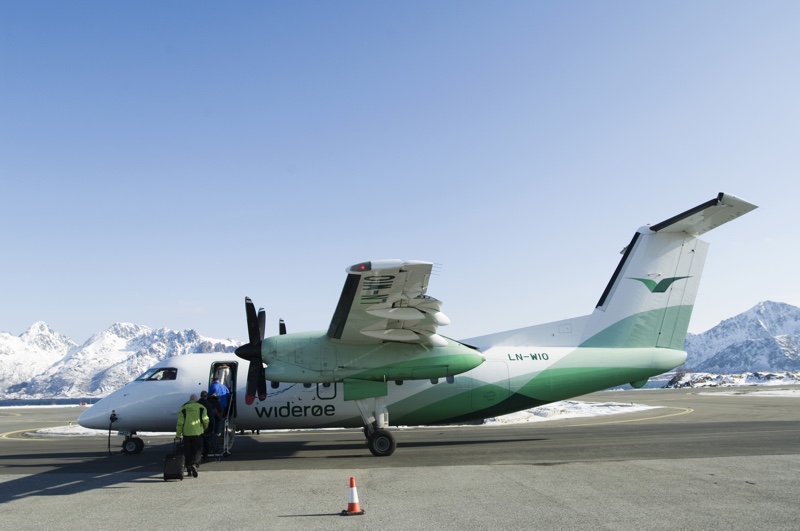 Buses exist and cover much of the country, but they are infrequent and require meticulous planning. If you want to see the fjords, you can choose between an organised trip or renting a car and taking a DIY approach.
While there are obvious environmental considerations, having your own transport gives you the flexibility you'll want while exploring Norway.
In Lofoten for example, there's something new to see around every corner, and you'll quickly lose count of the number of stops you'll want to make for photos.
Practical matters
Generally speaking, Norway is a safe country to visit. Tap water is drinkable!
Locals speak English, or at the very least understand it, and typically are happy to help a lost visitor. Engaging in conversation beyond that, however, may be difficult!
When it comes to staying in touch, Norway is subject to the same roaming regulations as all EU member countries, so if you have a mobile phone from an EU/EEA country you can use it in Norway on the same terms. More here.
Planning to drive? If you have a licence from an EU/EEA country, it can be used in Norway with no hassle for as long as it is valid. Everyone else can use a valid driving licence for up to three months, but an international driving permit is required for some countries.
You may use your valid driving licence from any country for up to three months in Norway, whether you are just visiting or are planning to stay. Of course, it's your responsibility to familiarise yourself with the Norwegian rules of the road.
Finally, check out our recommendations for a VPN to keep your data safe while you travel, and travel insurance.
How much does it cost?
Ah, the million dollar question! I've sort of surprised myself by writing more than 1,800 words without mentioning the cost, but it's time to address the elephant in the room.
Because of the way currencies and exchange rates work, Norway is an expensive country for almost all foreigners to visit. But your trip doesn't have to break the bank.
The two most expensive elements of a Norwegian holiday are accommodation and food. If you want to stay in high-end hotels and eat in fancy restaurants every night, then bring your credit card.
Staying in cabins (many located on campsites) where you can cook your own meals and enjoy Norway's wonderful nature is my top tip to save money, and get a true Norwegian experience thrown in too.
If you're sticking to the cities, there's a lot more budget hotels in Oslo now than when I first moved to Norway, and this trend has spread to other cities too.
A helping hand
I hope this guide has pointed you in the right direction when it comes to planning your trip.
Want more? Check out my Moon Norway guidebook, which has a full 400-pages more information for the first-time visitor. If you're only going to Oslo, check out Moon Oslo.
Has this article been helpful? If so, why not share it on Pinterest so others can benefit? We've got just the pin for that: