These beautiful archive photographs shed light on Norwegian weddings in the fjord region more than 100 years ago.
Regular readers will know we love nothing more than digging into the archives to bring you historic photos.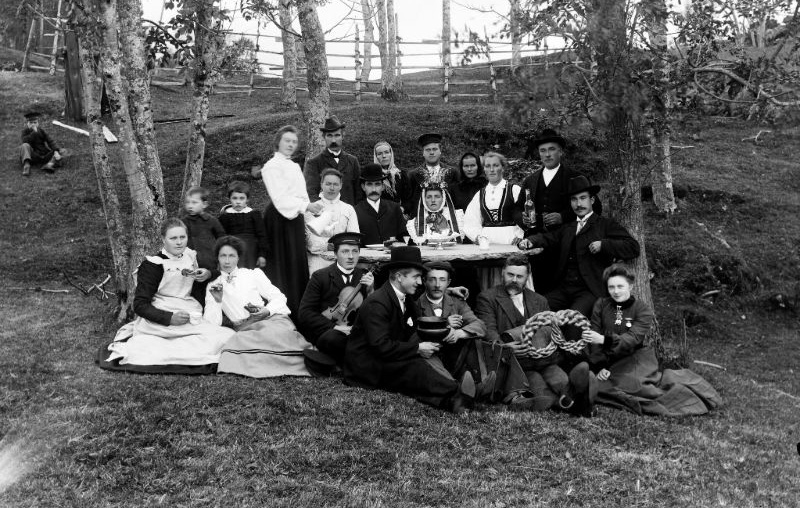 There's nothing like looking through this historic photography to get a real feel for what life was like in Norway around the time of the mass emigration to the USA.
Previously we've looked at photos from the Nordfjord and remarkable souvenir lantern slides, both from the 1900s. This time we're staying in the same time period but focusing on weddings in the Sogn og Fjordane region.
Historic wedding photography from Sogn og Fjordane
Once again we're digging to the generous archives of the Vestland county archive to bring you this selection of photographs.
The black-and-white images focus on wedding celebrations from throughout Sogn og Fjordane. Now part of Vestland following Norway's recent regional reorganisation, Sogn og Fjordane county is one of the county's most picturesque areas.
The county has long been an important area for fishing and agriculture, and today has significant aluminium and hydropower industry. It contains two of Norway's World Heritage sites: the stunning Nærøyfjord and Urnes stave church.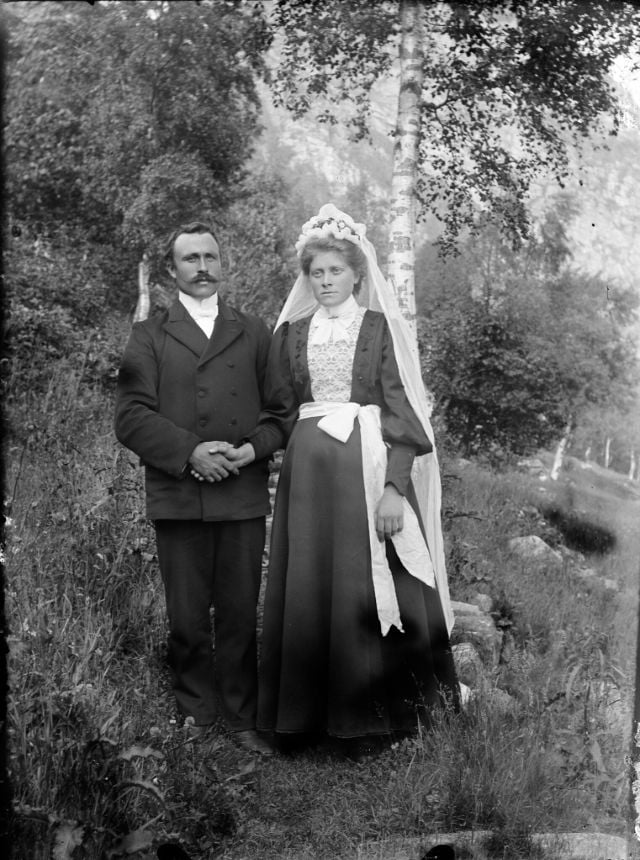 An interesting element to some of these photos is the inclusion of musical instruments. One man is carrying a cello, another holds a smaller violin, while another large group shot features a drummer at the front.
See more: Scandinavian Vacation Photos From the 1930s
Another curious feature of some (not all!) of these photographs is a lack of smiles. Perhaps it's the formality of the photos or the tradition of the time? Or perhaps it's due to the time it takes to set up some of these shots. Photography was a very different technology more than 100 years ago!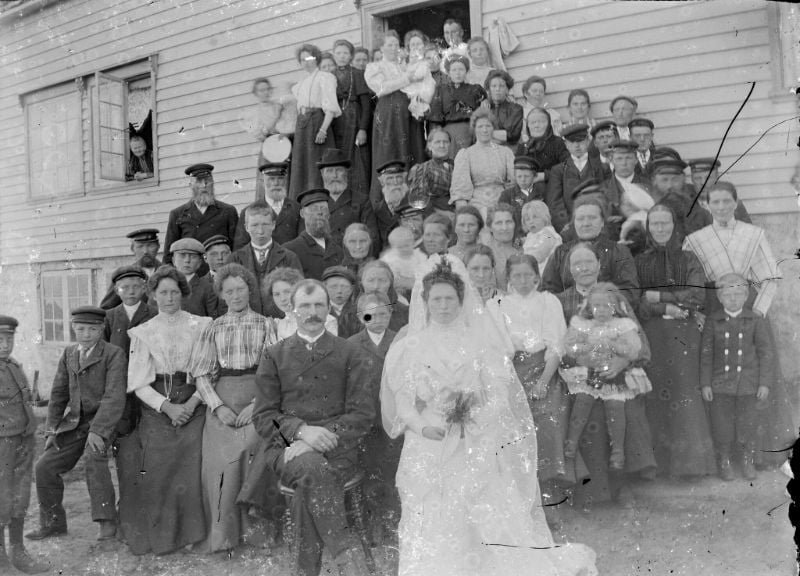 Today, any two Norwegian citizens and/or residents of Norway of either gender are able to get married in Norway. Same-sex marriage became legal in Norway in 2009 following the passing of a gender-neutral marriage bill.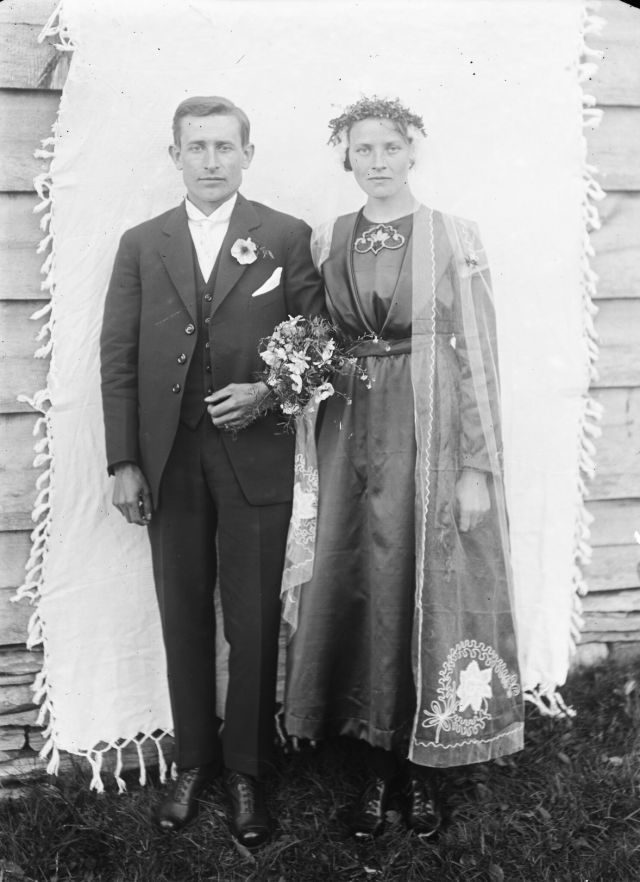 Are you looking to host a traditional wedding? Some people go so far as to create a whole Viking wedding theme!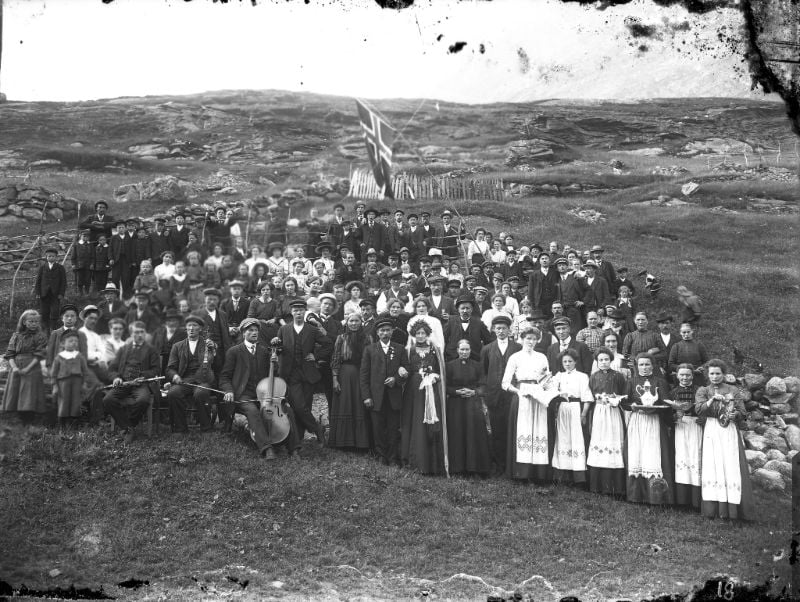 Anyway, that's enough of my commentary. I'll leave you to browse the remaining photos. Enjoy!