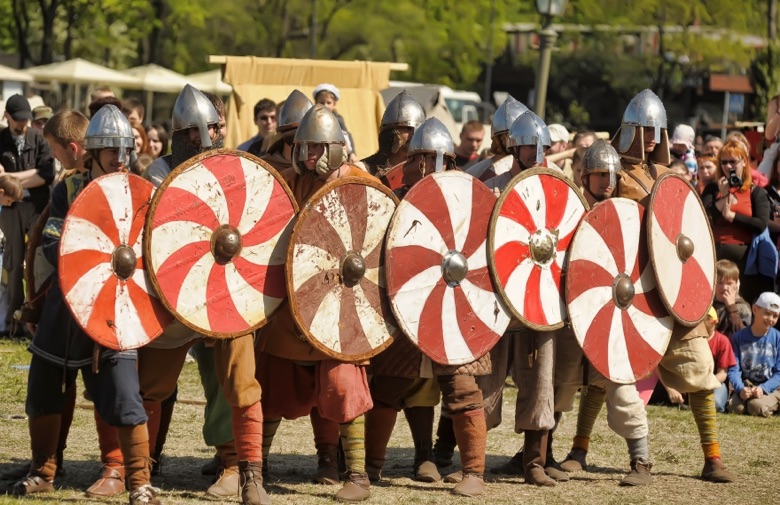 On Sunday Charlotte and I visited the Vikingskipshuset (Viking Ship Museum) on Oslo's Bygdøy peninsular.
I'd been told by some it wasn't worth the 60kr entry fee so I was a little wary, but Charlotte was keen so we went. I'm glad we did!
The museum hosts the three best preserved Viking ships in existence, Oseberg, Gokstad and Tune, all of which evoked countless images in my mind.
The building itself is superbly designed with plenty of raised viewing platforms allowing you to get a better view of the inside of the ships.
In addition to the ships themselves there are loads of artifacts from the Viking era, such as tools, weapons, jewellery and even cookware.
These are all beautifully displayed and give a real insight into what daily Viking life must have been like.
We took the public bus boat to Bygdøy and from the first calling point the museum is just a 10-minute walk, albeit uphill.
Well, at least it should be! We managed to get ourselves lost as we were talking too much and walked right past the museum, it is honestly very easy to find!
On the way back we were both feeling the sun a bit, so rather than wait for the next boat we hopped on the number 30 bus from outside the museum which took us back to central Oslo in 15 minutes.
If you're planning a couple of days in Oslo then a trip to the Viking Ship Museum is well worth it.
It's an efficient use of time, as while you're on Bygdøy you can combine your trip with other Oslo museums, such as the Folk Museum, Maritime Museum, Fram Museum (polar exploration ship) and the Kon-Tiki Museum.
If museums are your bag, Bygdøy is the place! I plan on visiting all of them at some point soon and will of course report back through this blog 🙂