A short photo essay showing what to expect from a visit to Bergen in the winter months.
Many tourists visit Bergen each summer, but far fewer do so in the winter. Yet the city offers things to do year-round, whether you're travelling as a family, couple, individual or with friends.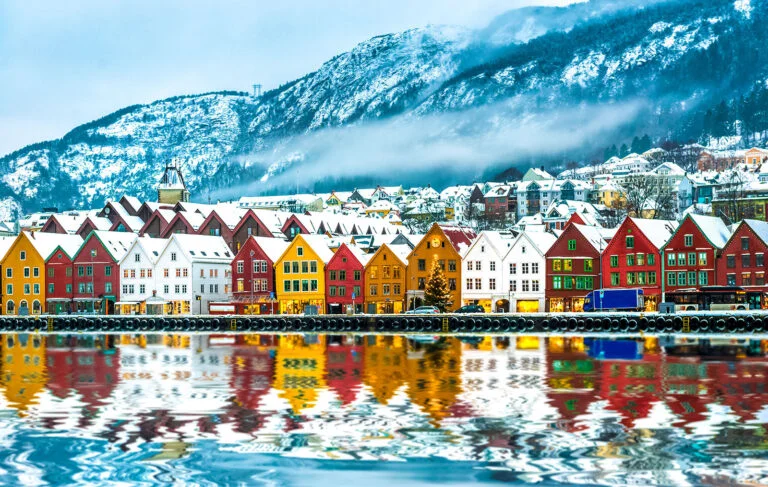 These photos will give you an idea of what to expect from the winter season in Bergen, Norway. Ready?
If you're arriving on the Bergen railway, the trip over the Hardangervidda mountain plateau will be a memorable one. That's if you're taking a train in the daytime, of course. At night, you won't see much.
Read more: Fun Facts About Bergen
The winter weather in Bergen
First things first, winter weather in Bergen may not be as cold, or as snowy, as you might expect! Its picturesque coastal location is a big factor in the local climate.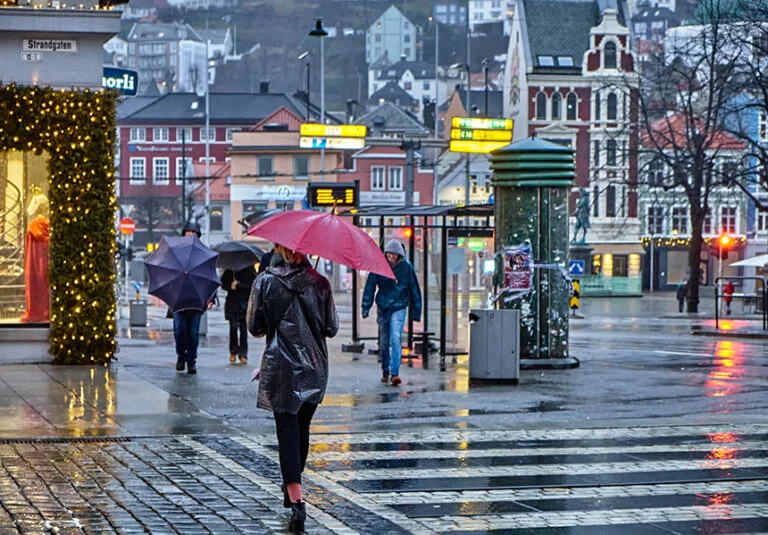 The city is known as one of Norway's rainiest places. Precipitation is almost guaranteed in December, but it's just as likely to be rain as snow. Of course, rainfall means what snow does fall can be washed away quickly.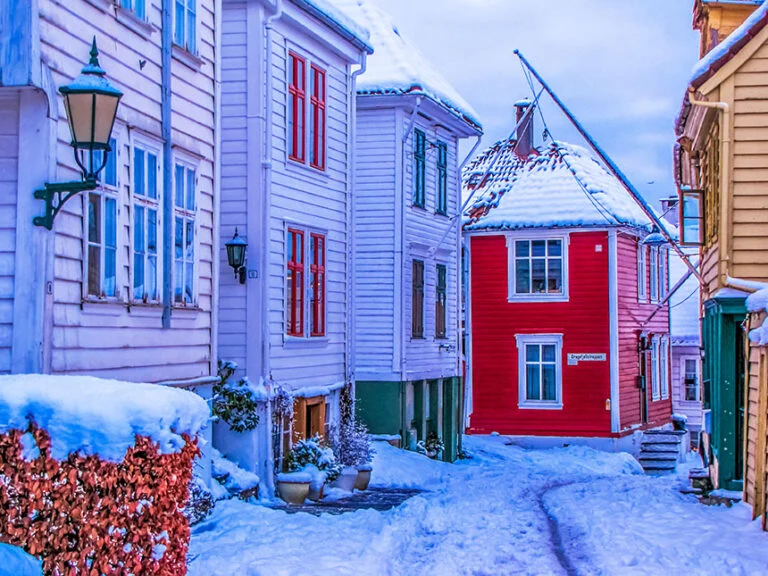 That's not to say it doesn't snow in Bergen. Far from it! As you'll see from the many pictures on this page, snowfall in Bergen is not a rare sight. What's harder to predict is exactly when it will fall.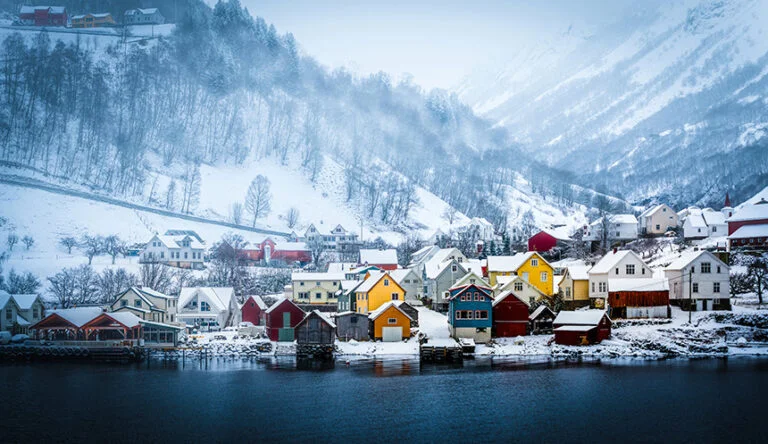 One other thing. Remember the days are considerably shorter in winter, particularly in December and January. Many of the snow-laden pictures of bright days will have been taken in February and March, when the days are longer.
Winter hiking in Bergen
Bergen is well-known for its hiking trails within easy reach of the city centre. Many of them are possible to hike year-round, depending on snowfall and with the right footwear, of course.
It's possible to try out cross-country skiing in the mountains surrounding the city following snowfall. But for guaranteed trails, nearby Voss is a great choice.
Both the Fløibanen funicular railway and the Ulriken cable car are open year-round. So, even if you don't fancy a winter hike, it's still possible to get some rewarding views.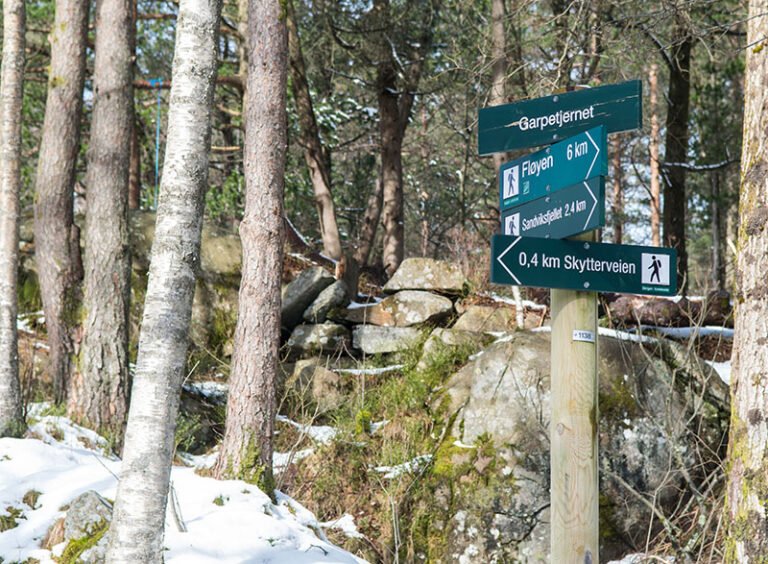 Note: The funicular is temporarily closed until the spring of 2022.
Christmas in Bergen
Feeling festive? If so, Bergen is a great choice for a pre-Christmas break. While it's the darkest time of the year, the city is lit up by Christmas lights.
Bergen is also home to one of Norway's best Christmas attractions. Pepperkakebyen, or the Gingerbread Town, claims to be the world's biggest such attraction.
As you can see from these photos, parts of downtown Bergen are recreated in glorious pepperkaker, gingerbread biscuits that are supremely popular during the Norwegian winter.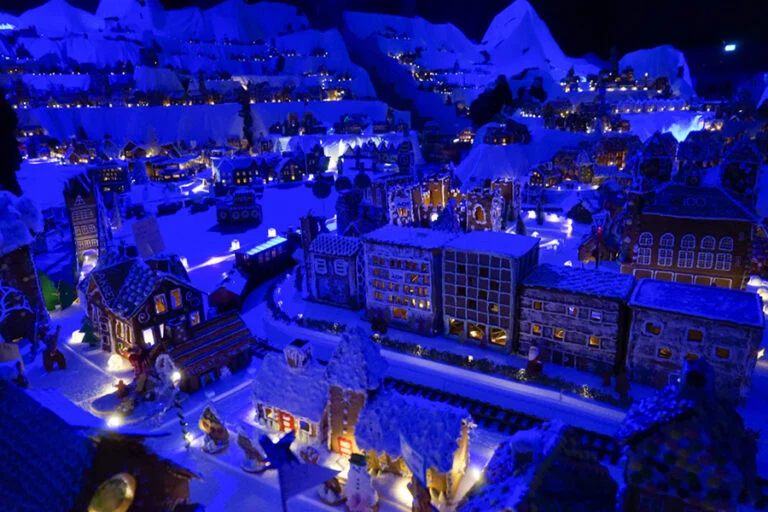 The attraction has inspired a similar gingerbread town in Duluth, Minnesota, one of the hotbeds of Scandinavian American community in the US.
Read more: Beautiful Bergen in Pictures
Have you been to Bergen in the winter? Did you enjoy it?