A love letter to the Norwegian winter from an American living in Norway.
When I first arrived in Norway, I was pretty concerned about making sure that I wouldn't freeze to death.
I had arrived straight off a humanitarian trip in Africa and Southeast Asia with nothing but a backpack, tent, and limited amount of warm clothes.
Rather than heading back to the USA, I had decided to come here and spend the holidays with my girlfriend and her family. Long story short, I never left.
I absolutely LOVE winter in Norway, and that's not because it's always warm and cozy. Like many folks, I bundle up and bike about 9 km (5.5 miles) each way to and from work. It's dark and cold when I leave and dark and cold when I get back home. That doesn't bother me.
Snow
Here's why: I know that when the snow comes it means skiing, cabin time, snowboarding, Christmas festivities, time with family/friends, and the true raw beauty of Norway greeting me every day.
Honestly, it's not nearly as dark as I had imagined because everything is covered in snow which glistens in the light. Winters here are hard but well worth it if you are willing to make the most of it. Learn to ski, make some friends, pass the aquavit and don't forget to get in plenty of exercise to keep you sane.
Bottom line: if you can learn to appreciate the harsh and cold winters of Norway, you are guaranteed to be rewarded with incredible scenery and amazing memories… but you can't achieve any of that from indoors. So, bundle up, get out, get moving, stay positive and appreciate the amazing beauty of this wonderful country.
Christmas in Norway
The Norwegians love Christmas time. Seriously. The season is rich with traditions, good food (Kransekake), funny looking barn Santas of some sort (Julenisse), funny stories (Snekker Andersen), great songs (På låven sitter nissen) and so many other hilarious things.
A proper Norwegian Jul is unlike anything else in this world. I've had Christmas on 4 continents over the years with many different types of folks and I have never seen people so in love with the holidays. At some point in your life, you simply must experience it to understand.
Head to the cabin, surround yourself with friends, ski, eat lutefisk, drink lots of Akavit, tell Christmas stories, eat until you're ready to burst, and repeat for about a week straight. You'll understand 😉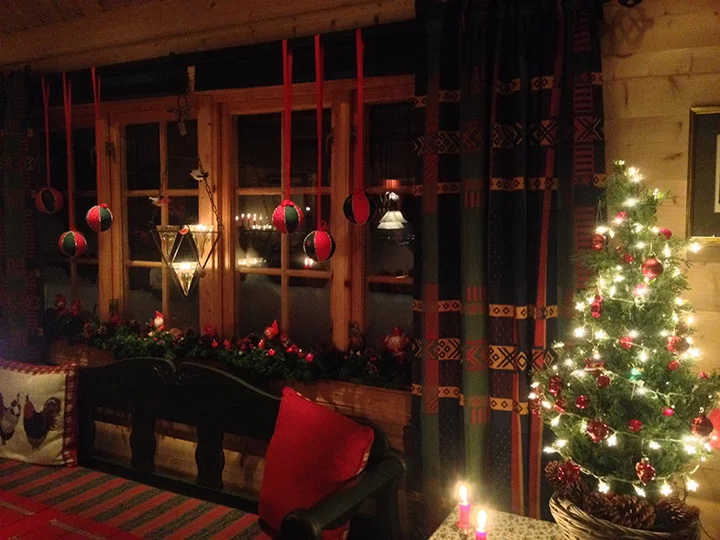 As an added bonus, my girlfriend has this crazy tradition of jumping in the river on Christmas Eve. She usually has to break some ice away with an axe first. Last year, it was -18C. Guess who gets to join her… yaaay.
Christmas markets
Europe in general has amazing Christmas markets and Norway is no exception. There is wonderful spiced wine (Gløgg), baked treats, handmade crafts and other gifts. It's a really great place to enjoy an evening with family or friends.
There's also plenty of Christmas music to make it a nice festive scene. If you're in Norway around the holidays, definitely do not miss the chance to check out some of the amazing Christmas markets in Norway.
Northern lights
One of the most amazing things I have ever seen was a northern lights show in Trondheim earlier this year. I was literally breathless. I stood there like a happy 5yr old jumping up and down and yelling quietly to myself about how amazing it was as I watched the green/blue/purple/pink display literally dance across the sky.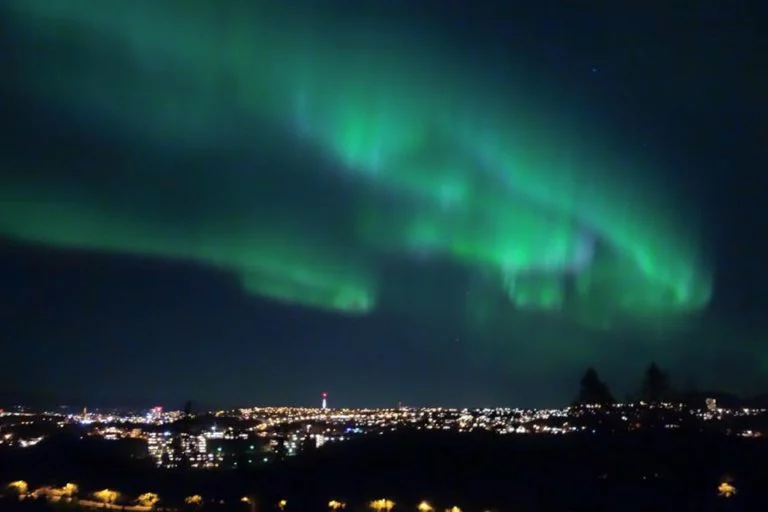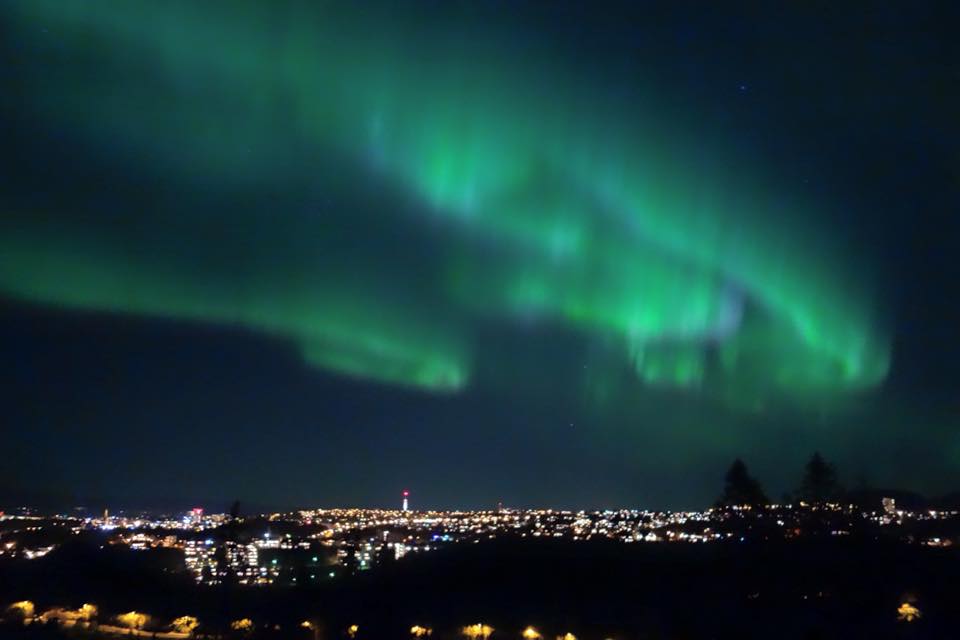 It was as if someone was playing beautiful music and the lights were just dancing to the beat. They would show up in one place, dance across the sky, disappear, and immediately show up again somewhere else.
Like most people, I have always wanted to see a proper nordlys. I had seen a few of them before, just slightly visible and yet still amazing, but this time was different.
If you ever get the chance to witness something like this, I promise it is a scene that will never leave you and will bring you joy deep into the core of your being every time you think about it.
Read more: Northern lights travel guide
Fishing
That's right, fishing… in the winter. Yes it's cold but it sure pays off. Fishing in the Norwegian fjords is generally a pretty lucrative endeavor anytime of the year. However, in the winter, when there is less natural food available and there are fewer competitors out fishing, you can really get lucky.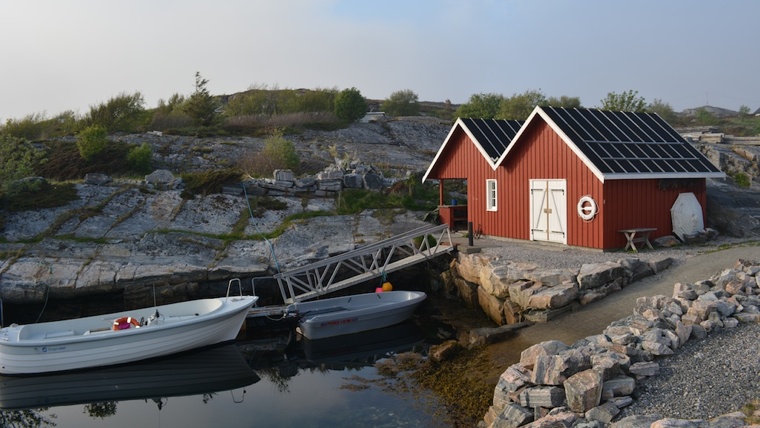 Last year we caught this beauty, which was probably about 8 kilos. So, if you're into fishing, the Norwegian fjords offer amazing opportunities at this time of year if you don't mind braving the cold.
Winter sports in Norway
I mentioned snow earlier but I just couldn't manage to fit how much amazing the skiing and snowboarding here are in winter.
If there's anyone who knows how to handle cold and snow, it's these folks, the inventors of modern skiing. In fact, the word "ski" comes from the Old Norse word "skíð", which means split piece of firewood.
Cross country: The original love. Part recreation, part transportation, it is said that the Norwegians are born with skis on their feet. I find this to be a verifiable fact. As an American, I am not so lucky. In fact, I spent my first year here learning to ski and I looked like "Bambi on ice" as my girlfriend called it. It was embarrassing, to be honest.
To most Norwegians, seeing someone who doesn't know how to ski is almost like watching a grown adult walk for the first time. Seriously embarrassing.
But, I kept with it, swallowed my pride, and learned quickly (after many faces full of snow). I love skiing and just bought a pair of XC skis so I'm in it for the long run. Updates to follow.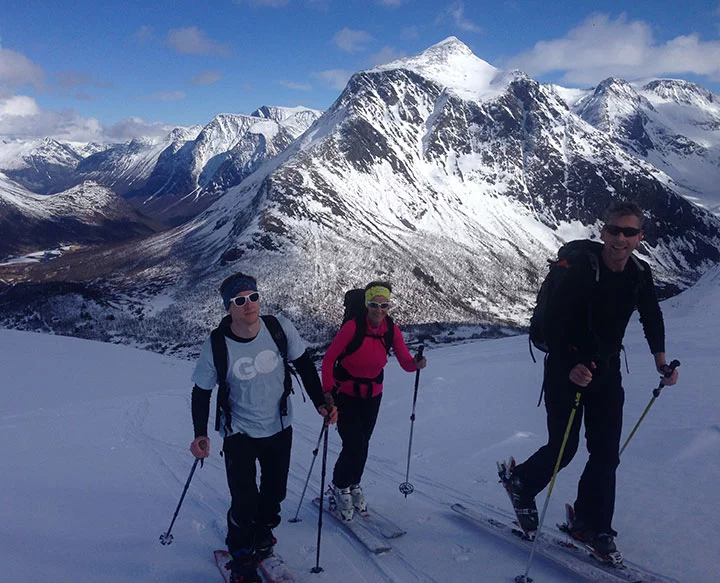 Alpine Skiing: Similar to XC skiing, I picked this hobby up this year. I had never downhill skied before and the first mountain that my girlfriend took me up was this monster, Kirketaket in Romsdal.
I was using her father's mountain skis which didn't fit properly. It was a struggle getting up and by the time I reached the bottom, I honestly don't think I have ever been angrier in my life.
I got over it and continued to do it 6 more times wearing her grandmother's XC skis with skins on the bottom and then snowboard down but it was a rough start. However, the views are absolutely worth it.
Pro Tip: Make sure you have proper gear. You can make it up/down a mountain on just about anything…but it's not going to be easy.
Snowboarding: Luckily, I was not a newbie at snowboarding. However, there is one drawback: lifts are few and far between in Norway, meaning that you're often resorting to some kind of split-board or ski up, board down combo as mentioned above.
There are some lifts but the passes are pretty expensive. As far as snowboarding goes, it is a lot of fun, but honestly not terribly different than most other places… at least from my limited experience here. Nonetheless, great snow and plenty of steep hills make for tons of fun on powder days.
The winter darkness
I know what you're thinking "that's a bit of a stretch, why would anyone like the darkness?!" well, here's why: I'm a bit of an optimist and I like to see the bright side in even the darkest situations.
All kidding aside, the many dark months will only beat you up if you allow them too. Instead, I prefer to focus on the upsides: cocoa, movie nights, games with friends, plenty of time to work on the house and decorate for the holidays, great for sleeping, and the snow really glistens beneath the streetlights (or under the sun when it's around).
Plus, the cabins scattered throughout the forests give off a warm glow and remind you that there is a fire and something warm to drink when you finish skiing. Long dark days make hearty characters. It takes a very resilient person to thrive in this type of conditions and Norway is full of them.
Rather than complaining about bad weather and cold and ice like many of my American friends when it gets really cold, the Norwegians seem to know that the only way to make it through is to bite your lip, appreciate the best of the situation and get outdoors to enjoy the little bit of sunlight while it lasts.
Quality time
Winters in Norway are a perfect time to gather together with family and friends and truly appreciate the meaning of koselig. Turn away from the distractions, enjoy each other's company and have a cup of cocoa.
Read more: Winter in Norway
The truth is that whether or not you ski or even enjoy winter at all, this time of year is perfect for focusing on what matters most: quality time with loved ones.
So, no matter how you choose to spend your winter in Norway, be sure to spend it with the ones you love.