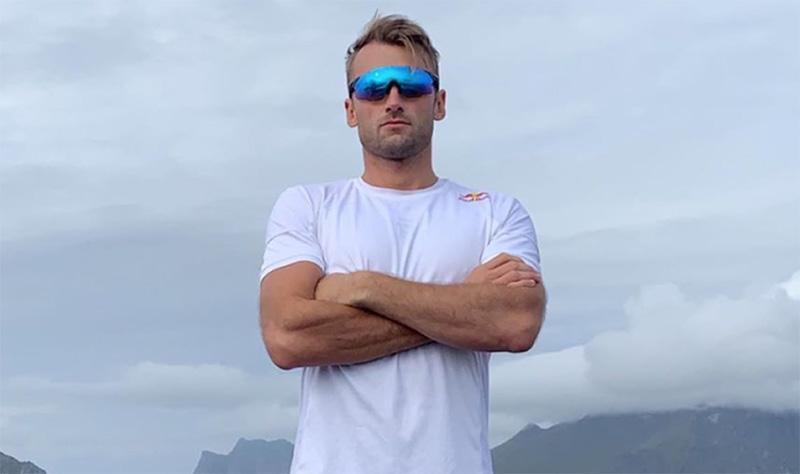 Norway's Olympic winner Petter Northug was stopped for speeding and suspected of driving under the influence of drugs. Police also found cocaine at his home.
One of Norway's most famous ever athletes, Petter Northug, is at the centre of controversy once again.
Speeding and drug offences
During his cross-country skiing career, Northug won a total of 13 World Championship and two Winter Olympic gold medals. He also recorded 18 individual wins at FIS World Cup events. But these days, he's making different kinds of headlines.
The retired 34-year-old was on his way home from Trysil Summer Ski School on Thursday when he was caught driving at 168kph on the E6, Norway's main highway between Oslo and Northug's home in Trondheim. The speed limit was 110kph.
Police suspected he had been driving under the influence of drugs so took blood samples. Later, Northug's home was searched. Cocaine was found there and seized.
Owning up on social media
While the Norwegian police announced the incident on Twitter, it was Northug himself who admitted he was the guilty party on his Instagram account.
A rough translation of his post follows: "I have made a huge mistake. Last night I was stopped by the police for speeding. I drove too fast, and was also taken to the emergency room for a blood test. In addition, the police found a small amount of drugs in my home. It's cocaine. I am desperate and afraid of what the future will bring, and incredibly sorry for all those I have now disappointed, again. I know it's going to be a criminal case now. Then I will take responsibility for what I have done."
On Saturday morning, police issued a press release. They declined to give details besides confirming "that he has driven too fast and that there is a suspicion of driving under the influence of drugs."
Norway's elite skiers "in shock"
NRK reports that the Norwegian men's elite cross-country skiing team were at their first gathering of the season when the news broke. They reacted with shock, said coach Eirik Myhr Nossum, who previously coached Northug and has known him as a friend for many years.
"It is not sad that he has been arrested, it is sad that he has ended up where he has ended up. In such a situation. That he was caught is in a way a good thing. If you drive so fast, then you must expect it. The situation is just sad."
National sprint team coach Arild Monsen added the the hopes the skier now gets the help he needs to set a new course.
A famous face in Norway, but a controversial one
Although he retired from the sport a few years ago after failing to make the Olympic team, Northug remains one of Norway's most instantly recognisable people.
His popularity, however, has been weakening for some time. Many Norwegians love his media-savvy approach and sharp tongue, but a growing pile of controversies is taking its toll.
Back in 2014, Northug made headlines when he crashed his car in Trondheim and fled the scene. He was later convicted of driving under the influence of alcohol, serving a few weeks in jail and losing his license for five years.