A resident of western Norway has been fined 20,000 kroner after attending a party following a positive coronavirus diagnosis.
Norway's Western Police District has issued a fine of 20,000 Norwegian kroner ($1,900) in one of the first actions based on Norway's strict coronavirus rules. The "young person" attended a party on Saturday night despite having received a positive diagnosis of the novel coronavirus COVID-19.
Several people questioned
"The person is confirmed to be infected with Covid-19, and the fine was given after he broke quarantine and went to a party on Saturday night. We have investigated the case this weekend and questioned several people," said the Police in a press release.
Read more: The Latest News on Coronavirus in Norway
"The person was informed of the fine on Monday. If the fine is not paid, the person is in danger of going to prison for 40 days. We hope people understand the seriousness of the situation the country is in and adhere to current laws, rules and guidelines," continued the statement.
Aside from the description of "young person", Police have not disclosed any details such as the gender or age of the person, nor the location in which the offence took place. The Western Police district covers the city of Bergen and the surrounding county of Vestlandet.
Yesterday, Norwegian Prime Minister Erna Solberg extended the country's emergency measures to beyond Easter. Brought in to try and halt the spread of the virus, the measures are the most drastic ever seen in Norway outside of wartime.
Home quarantine and home isolation is law
The fine was issued for breaking section 4.3 of the Control of Communicable Diseases Act, which covers quarantine conditions. Home isolation is required for anyone confirmed to be infected with COVID-19. At the time of writing, almost 3,000 people have received a positive test result in Norway.
Home isolation means the person in question must not leave the house, under any circumstances. Many more people are subject to home quarantine, which is less strict but still subject to fines. Read the full details on Norway's home quarantine and isolation laws.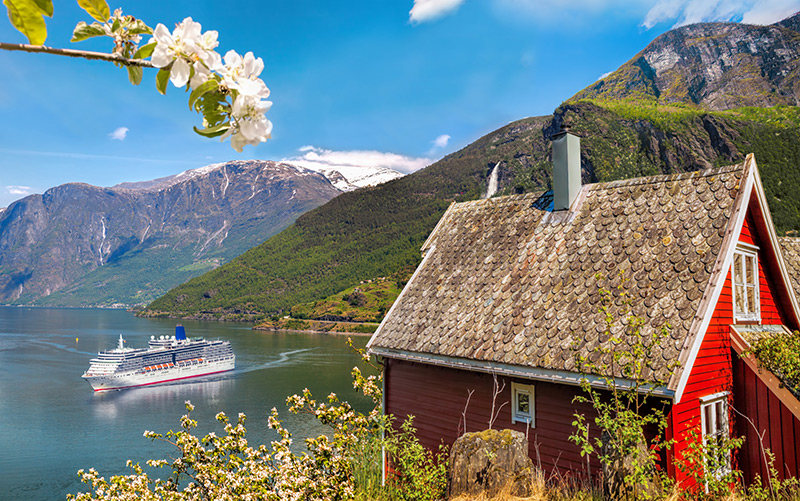 Anyone caught breaking the laws risk a 20,000 Norwegian kroner fine and a stay of up to 40 days in prison if the fine is not paid. In addition, Norway confirmed a series of other coronavirus-related fines. Anyone caught staying in a cabin outside of their home municipality faces a fine of 15,000 Norwegian kroner.
Read more: Coronavirus: Norway Urges Online Self-Reporting of Mild Symptoms 
The announcement of the fines came last week as part of guidance issued by Norway's Director of Public Prosecutions. In a written statement, they said the present situation "requires that criminal justice measures be used to help reduce the spread of the virus."
Police busy with coronavirus issues
A spokesperson for the Western Police District told Norwegian newspaper VG that they responded to 50 coronavirus-related issues over the weekend:
"Even if people's behaviour is not directly in violation, we can order people to break up gatherings or other activities that could pose an increased risk of infection. We are mainly trying to work preventively and provide good guidance to the citizens where we can."
A statement on the website of the Norwegian Police makes the situation very clear: "Violating the Control of Communicable Diseases Act is a serious offence, and stopping such behaviour is a police priority."