Have you ever gone to a kid's birthday party? Here's a follow-up five years later with the top 5 things I have learned about Norway & kids in general.
Five years ago, I wrote a post about children's birthdays in Norway, from the perspective of a very young, immature new father.
If you were visiting that post to gain insights about kid's birthday parties in Norway, it may not have been the most adequate guide. However, it was written in good faith, to be a bit tongue in cheek, poking fun at some of the personal experiences I have had.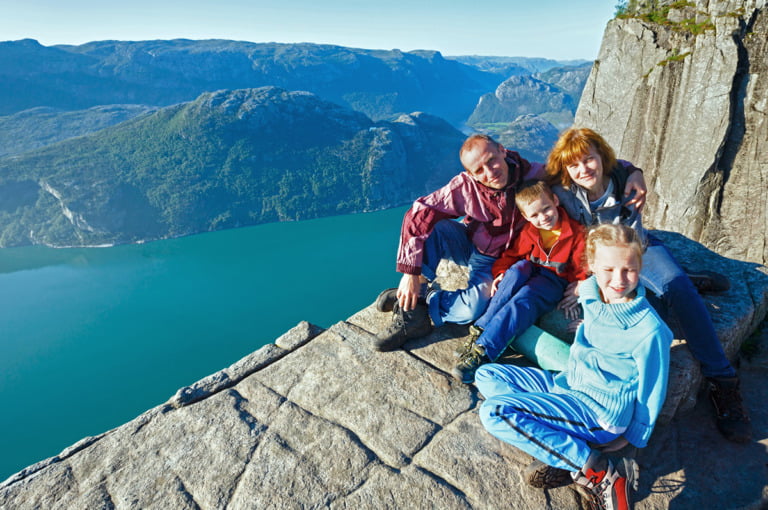 I assume you the discerning reader used the internet to find the story, so remember to check the source before you jump into sweeping generalizations about the author, even though they may be true.
Unfortunately, accurate commentary aside, since I wrote that post I have had two more children and in turn a wealth of opportunities to really and truly feel and understand the topic of being a foreigner in Norway with kids.
I don't necessarily want to typecast myself as the Norwegian kids birthday party expert, so read the following parenting tips as more general in nature.
#1 Be Inclusive
As many who live here can tell you, there are some rules when it comes to birthday parties.
If you are planning to have a party and plan on inviting kids from school or barnehage (essentially a kindergarten on steroids, for kids from ages 1-5, as kids start 1st grade from age 6) you should either invite all the kids, all the boys or all the girls.
This is a bit of a written and unwritten rule, seen as a small way of pushing for inclusivity. We live in central Oslo, there are approximately 17 different languages and ethnicities represented across my two daughters' classes.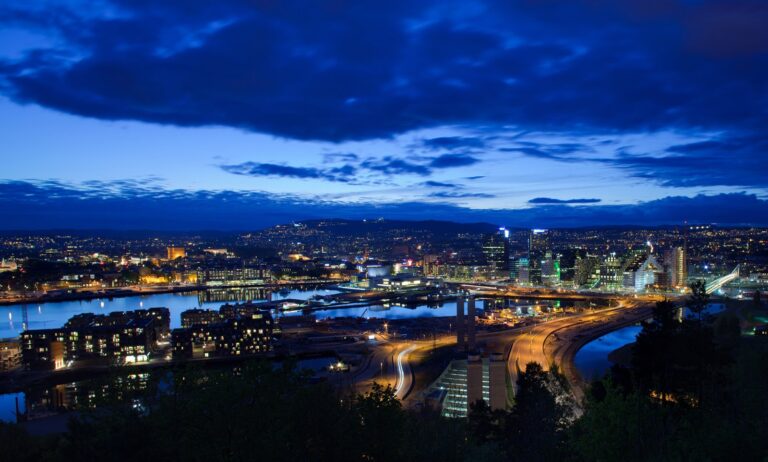 We feel it is very valuable for our children to have such a wealth of diversity both in school and at home, especially for birthdays and special occasions where, our kids can build strong bonds across the community with their classmates.
This rule can also be interpreted in different ways. My eldest daughter who is 7 celebrated a friend's birthday party this past spring where all the girls in her class were invited and went to the party. The person celebrating was a boy.
Reading the invitation "in Norwegian" I could not help but laugh and said to my wife why did I never think of that. She said with a smile and a wink, if you did, none of the girls would have gone to your party.
#2 In hot dogs we trust
Hot dogs, cake from a box, bag of mixed candy, repeat.
There is no award for throwing a grand kids party in Norway, at least in my experience. We have done our fair bit of entertaining and considering my earlier post, we are a fair bit wiser.
I do not have time to consider the adults anymore, it is a tough crowd having upwards of 15 kids making fun of my accent when I speak Norwegian.
We have three summer babies, so we have gone from having parties with face-painters and the balloon guy to more humble affairs. Hot dogs are key. The most common variety is the weinerpølser, the long thin pork sausages that come linked.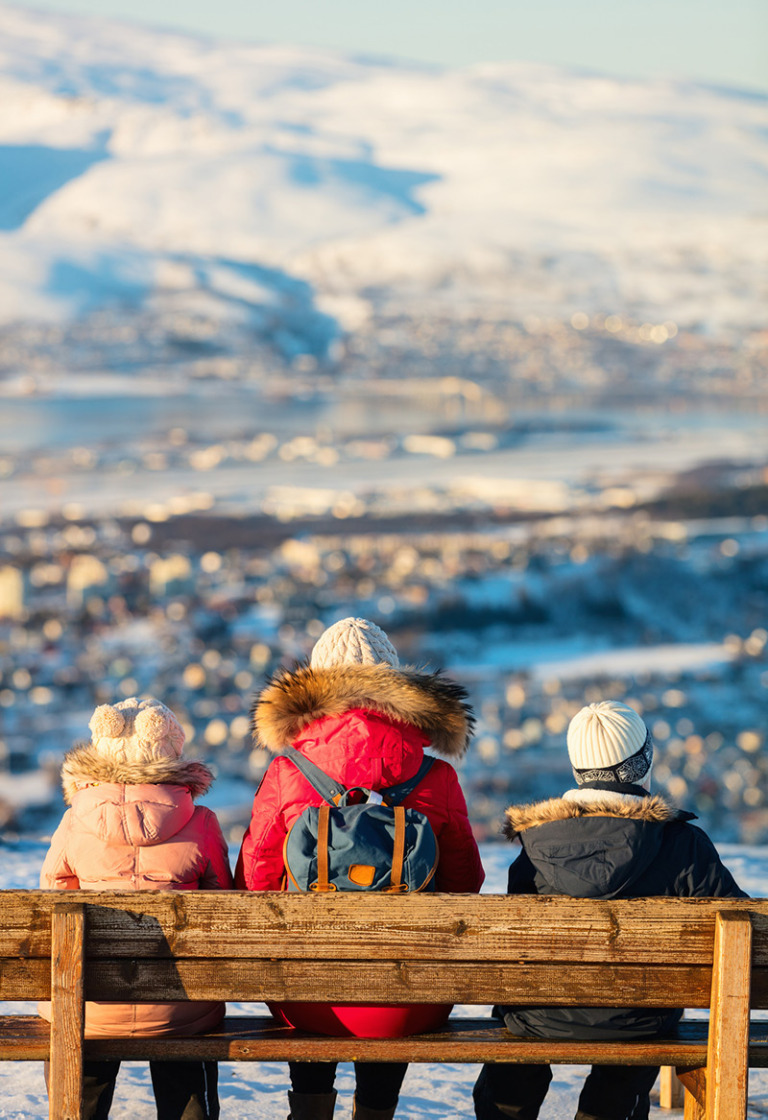 It is good to check with the other parents or the school if there are allergies and kids who do not eat pork so you have the right options. Ultimately the dogs are the currency that will keep the party flowing.
Serve with buns and lømpe – Norwegian circular flat bread, that you roll your sausage in, most common way they eat it here, it's like rolling your hotdog in a tortilla, definitely an acquired taste).
Ketchup and mustard are also key. Forgetting the ketchup, or not having enough is a serious offence in the eyes of young revelers.
#3 Find positives in the pandemic
Even during the pandemic over the last year, Norway has allowed kids to visit each other's homes and socialize for most of the lockdown, albeit only with kids in their classes.
In addition to this families can have about 1 or 2 families to "pod together" with to keep in line with the evolving social distancing rules and norms. For my family this has meant hanging out infrequently with our neighbors and one other family, and kids from my daughters' school and barnehage.
All it takes is one FaceTime with a friend or relative with kids back in the US to really understand how fortunate we are here in Norway to have the options we do. This has also meant finding the silver lining in every situation.
We have felt the pandemic has changed the way people interact with each other in a positive way. As a young family, with kids wanting to maximize their social interactions, I think we have become more social within these smaller groups then before.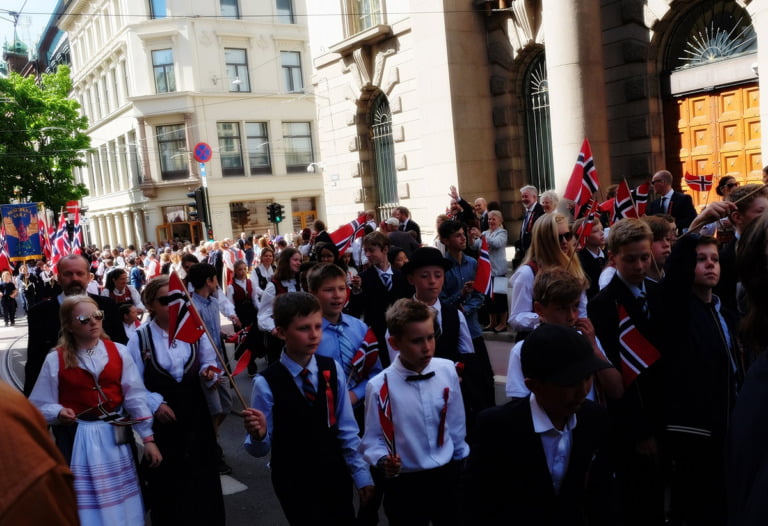 Our neighbors who are mostly Norwegians, have become more open, more inclusive and dare I say much more talkative. You can feel that everyone is ready to get back to some semblance of normal life and I think our little community has become stronger because of how we reacted to the lockdown.
A tip that has worked really well for us, is that our eldest daughter has invited a much wider assortment of classmates over to our home and to activities after school. She has broadened her little world herself by playing with kids that she may not have played with as much before because they had different interests.
Not to brag but the class has created some really fun ideas to connect after school, such as a Sushi Club, where they go and "taste-test" take-away Sushi when they visit each other.
We may not be able to do everything we want to, and we may not ever go back to how life was before COVID-19 but we have and will continue to adapt its in my our nature.
#4 Find your community & don't be afraid to expand it
As any immigrant can identify with, we tend to gravitate to what we know and understand.
As a Bosnian American I came to Norway knowing a few Bosnian Norwegians and American Norwegians and these friendships served as an excellent foothold in getting to know our new home.
At first, I was apprehensive to immerse myself in Norway and erroneously let Norwegian stereotypes define my viewpoints. As the initial cultural differences slowly subsided and my family discovered interests and activities that exposed us to a wider range of diversity, we became happier.
Driven by our kids interests, my family has expanded our community beyond our native cultures. We have slowly become more "Norwegian", but at the same time we have also become more intertwined with other communities in our neighborhood.
We celebrated Diwali for the first time as a family this past November because we have become closer with our new neighbors, a family from India.
As an American we may get a bad rap for being brash and outspoken, maybe too forward. I feel that our ability to be comfortable starting a conversation with just about anyone is a huge plus.
My first few years in Norway I wanted to fit in, so I was much quieter, much less active than I would normally be out of deference to Norwegian customs and ways.
I wanted to give space and in turn began to expect space. Corona has challenged this view. I see now that I can be myself while still fitting in and this has had a positive knock-on effect for my kids as they are now beginning to discover their own unique identities and how they compare to others they go to school with.
When we ask our two girls, who are 7 and 4, where they are from, they say "we are Norwegian, Bosnian Americans."
Young families regardless of their cultural or socio-economic background have similar challenges. We are all trying to do the best we can for our kids and you should not fear reaching out through social media or through activities at school.
Don't be afraid to ask questions, because you might be pleasantly surprised by what you discover.
#5 Slow down
The last tip is to slow down. With the first kid we felt pre-occupied in needing to get things done. It was like we were building up a CV so that we could say look at all the great things we have done as uber responsible millennial parents.
Kid 2 was a shock to the system; she came into this world as the boss and remains the leader of our family. Kid 3 has really shown us how far we have come since Kid 1 in that you just have to go with the flow.
You can't plan everything you can only hope to contain the chaos. Our expectations have been lowered and our ambitions have been tamed.
We have slowed down in order to catch up because thanks to Norway we have a lot of time to enjoy these crazy moments.
If you've read this far, thanks for taking the time. If you have any thoughts, you want to share please comment below!