Is a Norwegian Oscar simply a matter of time? We take a look at the progress made in the Scandinavian movie industry, especially with recent Oscar nomination 'The Worst Person in the World.'
Slightly later than normal, the Academy of Motion Picture Arts and Sciences presented their annual awards, known as the Oscars, recently.
While the show certainly proved to be a big hit with at least one of the award presenters, audiences were less impressed, with the second lowest viewing figures of all time.
Since the advent of streaming and TV on-demand, audience figures have been falling across the board. The problem the Oscars have is struggling to remain relevant in a world where we get instant opinion on films when they're released. There's no real need to wait until the following Spring to find out which movies you were supposed to like!
One way the Academy has tried to diversify the awards and make them relevant to a wider audience is to take on a more international feel. More and more often, there are International films that are in genuine contention for all categories, and not just the one made to honour them.
Best International Feature Film
Rebranded in 2020, the Best International Feature Film replaces the old Best Foreign Language Film, which had been awarded annually since 1956. Prior to that, occasional Honorary awards were given to international films that had been released successfully in the United States.
It's worth noting that while the award is handed to the director, or some other representative of the film, the Oscar for Best International Feature Film is considered an award for the country. It is the country's equivalent of the Academy that chooses what it believes to be its best film for the year and submits it for consideration.
Before this year, Norway had been nominated for the award a grand total of five times. In 1958, Ni Liv (Nine Lives) lost out to Federico Fellini's Le Notti di Cabiria.
Thirty years later, in 1988, the first full-length picture in the Sami language, Viviseren (Pathfinder) was nominated for Norway. Unfortunately, it was beaten by Babettes gæstebud (Babette's Feast), Denmark's first Foreign Film win.
Søndagsengler (The Other Side of Sunday) was Norway's entry at the 1997 awards. This tale of what happens when the struct rules of the church meet a girl's desire for freedom was unsuccessful. The film was beaten by Kolya, a Czech film about a pianist who ends up raising his ex-wife's daughter after she flees from their sham marriage.
The comedy drama Elling was Norway's submission for the 2002 awards, where even the whimsical French film Amélie couldn't win against No Man's Land from Bosnia & Herzegovina.
Norway's last nomination for Best International Feature Film was in 2013 for Kon-Tiki, a reasonable dramatization of the story of the Kon-Tiki voyage across the Pacific, whose documentary won the award in 1952. It lost to Amour, which also one of only ten international films to be nominated in the main Best Picture category.
The Worst Person in the World
This year, representing Norway in the category of International Feature Film, was The Worst Person in the World. The film, by acclaimed Danish-born Norwegian director Joachim Trier, is the third in his very loose 'Oslo trilogy'.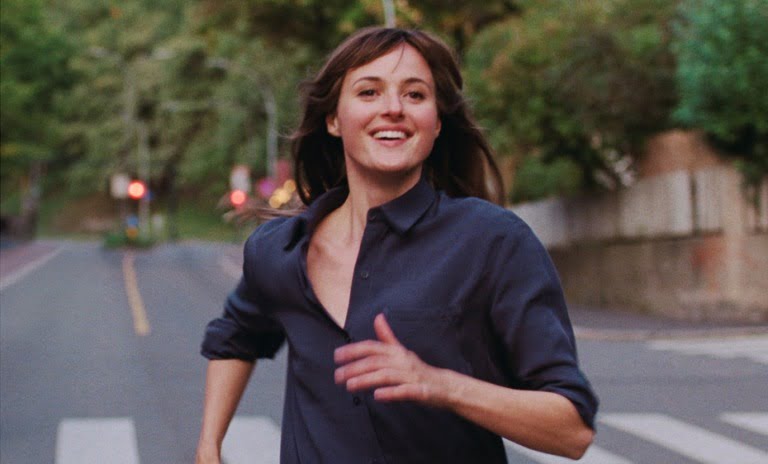 The film had its world premiere at the Cannes film festival where it was in nominated for the prestigious Palme D'Or. It didn't win, but Renate Reinsve won best actress for her portrayal of Julie.
The film, its actors and director have been nominated for 30 awards. Along with Joachim Trier's other two Oslo films – Reprise and Oslo, August 31st – this trilogy accounts for a high percentage of awards given to Norwegian films…at least from outside Norway!
Norway vs Denmark
Since Norway's last nomination in 2012, Denmark and Sweden had received as many nominations between them as Norway had overall since 1956! Denmark did, in fact, taste glory in the awards for 2020 when the rather excellent film Another Round won the Oscar for Best International Feature Film.
Read more: Denmark & Norway Compared
This year, both countries found themselves fighting it out again, for the first time since 1987. Denmark have been nominated for Flee, against Norway's The Worst Person in the World.
Flee is an animated documentary, directed by Jonas Poher Rasmusson. It tells the true story of a refugee from Afghanistan who settles in Denmark. Flee has been winning a lot of awards since its release and holds a rating of 98% on movie review aggregator site Rotten Tomatoes.
The two Scandinavian nominees were up against Drive My Car, a Japanese film that has been winning a few awards already, Italy's The Hand of God and Bhutan's first ever nominated film, Lunana: A Yak in the Classroom.
In the end, neither was successful as the Japanese juggernaut of Drive My Car won the award on the night. They can, however, both feel proud to have been in the top 5 of over 80 submissions.
Both films also lost out in another category. The Worst Person in the World lost out to Kenneth Branagh's Belfast in the category of Writing (Original Screenplay). In the award that was slightly overshadowed by Chris Rock and Will Smith, Flee lost Best Documentary to Summer of Soul (…Or When the Revolution Could Not Be Televised).
Norway's Guaranteed Oscar
If you're still reading this far down then hi, and thanks! I've kept a nice little surprise for the readers who stay the course. The surprise is that Norway actually won an Oscar in 2022!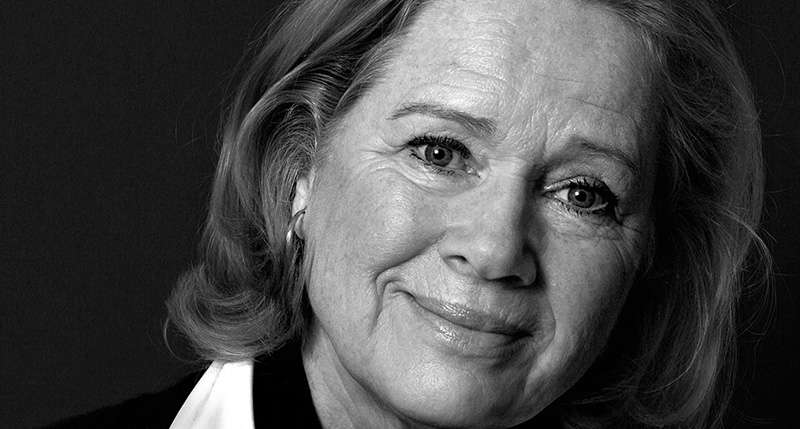 The Governors Awards are honorary Oscars that are voted for and presented by the Board of Governors of the Academy, in their words:
"to honor extraordinary distinction in lifetime achievement, exceptional contributions to the state of motion picture arts and sciences, or for outstanding service to the Academy."
This year, the chosen honorees were Samuel L Jackson, Elaine May and Norway's Liv Ulmann.
Liv Ulmann was previously nominated for Academy Awards twice but won neither. This year, the Academy is honouring the Norwegian actress in recognition of her long career of playing great roles in cinema.
The statement says: "Liv Ullmann's bravery and emotional transparency has gifted audiences with deeply affecting screen portrayals"
The awards were handed out in a ceremony on March 25th 2022, two days prior to the main Oscars ceremony. Along with the honorary Oscars, they also presented the Jean Hersholt Humanitarian Award to Danny Glover in honour of his lifelong commitment to the fight for human rights.
Read more: The Best Norwegian Movies
In his speech, Danny Glover paid particular tribute to Liv Ulmann. He described the Norwegian actress, 8 years his senior, as an inspiration to him when he was younger.
An Oscar on the horizon?
The question I asked at the start is whether it's simply a matter of time before Norway wins a coveted Oscar statuette for Best International Feature Film. My thought is that maybe it is but it can be hard to tell.
Winning an Oscar is a long and complicated process. It's perhaps a little easier for international films, however. Firstly, they can only be voted on by members of the Academy who have seen the film exhibited on a big screen. Voters who have only seen them on a disc at home are not eligible to vote.
At the very least, this ensures that voters have likely paid proper attention to the film and not given it a 'half watch' waiting for something big to draw their attention. This certainly helps a film such as The Worst Person in the World, where it's not about big set pieces but more about a gentle journey through a part of someone's life.
The other big problem is that you can make a film that's FAR better than anything that anyone made in the past 10 years that would have been a guaranteed win, only to find yourself up against someone else who has done the same. And similarly, some movies will resonate at one time and not at another.
But perhaps, instead, we should ask a different question. Does Norway need to win an Oscar? Audiences are clearly choosing to care less and less about the awards. Also, International films can find their way in front of audiences much more easily thanks to a growing number of streaming services.
So, maybe the rise of Norwegian film, along with Norway's Scandinavian neighbours, can continue just fine without any assistance from a group of old men thousands of miles away in Hollywood!
Do you think the Oscars are relevant to Norwegian film? Let us know your thoughts below.