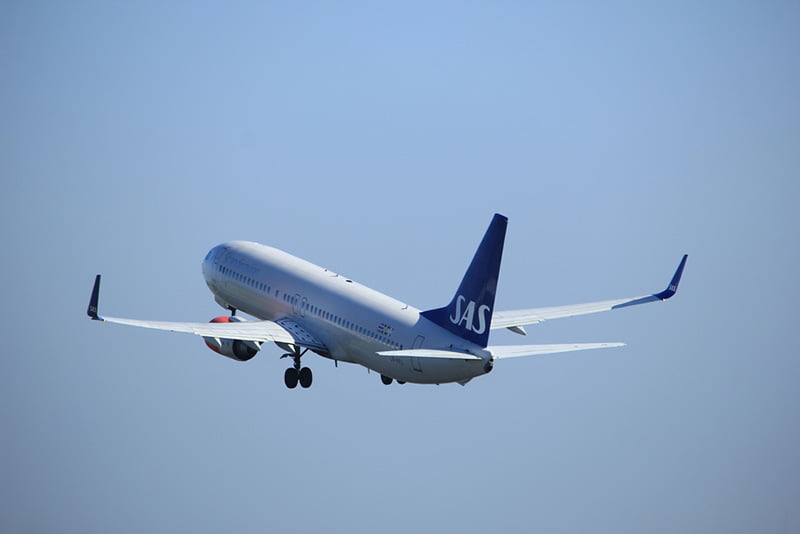 Scandinavian Airlines faces huge losses after a poor winter season that saw revenues drop by 200 million Swedish kroner. Now a drop in China traffic is making things worse.
It's not a surprise that SAS lost money this winter. The early winter season is traditionally the most difficult for the airline industry, especially in northern Europe.
But the scale of the pre-tax loss—almost 1.1 billion Swedish kroner—is more than 150 million more than analysts had expected. The loses cover the period from November 2019 to January 2020. In the same period last year, the pre-tax deficit was 576 million Swedish kroner.
Read more: Domestic Flights in Norway
Now, revenues are down further because of the cancellation of China flights. The company expects further losses as a drop in demand in some parts of the domestic market—notably Sweden—continue to make an impact.
Shares in SAS fell by six percent following the quarterly announcement.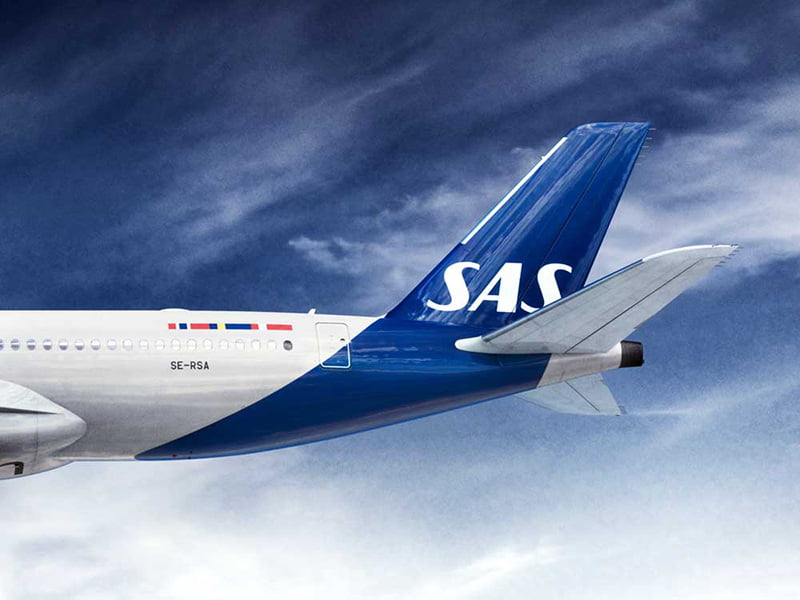 The impact of coronavirus on air travel – and global business
The Scandinavian airline usually flies around 250,000 people between Scandinavia and China (Beijing and Shanghai) every year.
SAS expects a further drop in revenue of 200 million Swedish kroner due to China flight suspensions in February and March. "It's not a large proportion of flights for SAS, but clearly no-one likes 200 million kroner less revenue. Since we also have somewhat lower costs, the impact on results is smaller," said SAS Financial Director Torbjørn Wist.
Read more: SAS & Airbus Collaborate on Hybrid Research
The carrier has cancelled its daily flights to Beijing and Shanghai since the end of January 2o20. From next week, the relatively new route to Hong Kong will also be cut from four to three weekly departures, as demand drops. This means a few of SAS' revenue-generating long-haul aircraft are parked, losing money, rather than in the air, making money.
With the recent news of coronavirus outbreaks in Europe, the impact on air travel has the potential to be even greater once we enter the traditionally profitable seasons of the year.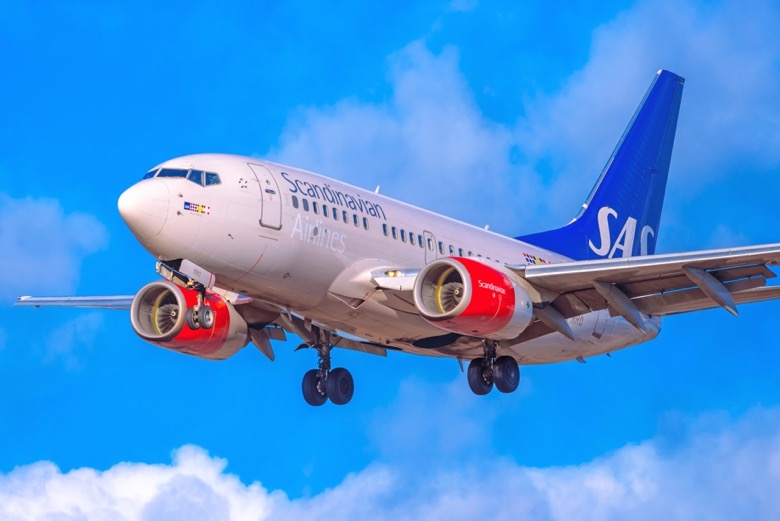 Analyst Jacob Pedersen from Denmark's Sydbank told Norwegian newspaper DN that China flights usually account for between 8-10% of total SAS revenue. However, the proportion is usually lower in the winter. Before the recent announcement, he said that the virus outbreak "could cost SAS a smaller three-digit million amount" this year.
Aviation is not the only industry suffering from the impact of the virus. Today, the drinks giant Diageo warned that its profits will fall this year, as bars and restaurants in China are forced to close. They join the likes of Apple and Danone in issuing statements about the impact of the virus.
SAS losing value, but management remains optimistic
The airline's share price has fallen sharply in recent months. It fell sharply after the 2020 forecast was presented in December, and fell again as the impact of the coronavirus began to take hold. The price is down by about 40 percent from its value in December.
Read more: SAS: Environmental Fees Can Increase Emissions
Previously, SAS has announced that the year's profit will be hit by 400-500 million Swedish kroner in additional costs. These are due to new accounting rules for the valuation of leasing agreements. However, expectations remain that SAS will make a pre-tax profit of approximately 800 Swedish kroner for the full financial year, which ends in October 2020.
Despite the poor outlook, the company maintains its promise of profitability. The expectation is that that operating profit will amount to three to five percent of revenue. "With the exception of China, booking are mostly unchanged," said Wist.
"We see that business traffic is down in a few markets, such as to and from Italy. But otherwise, demand is largely unchanged for other parts of Europe. It is difficult to draw any conclusions yet, but we are following the situation closely," he added.