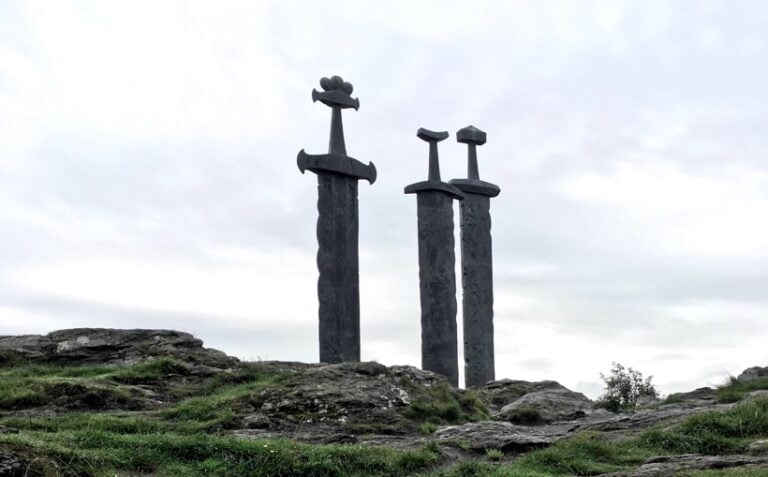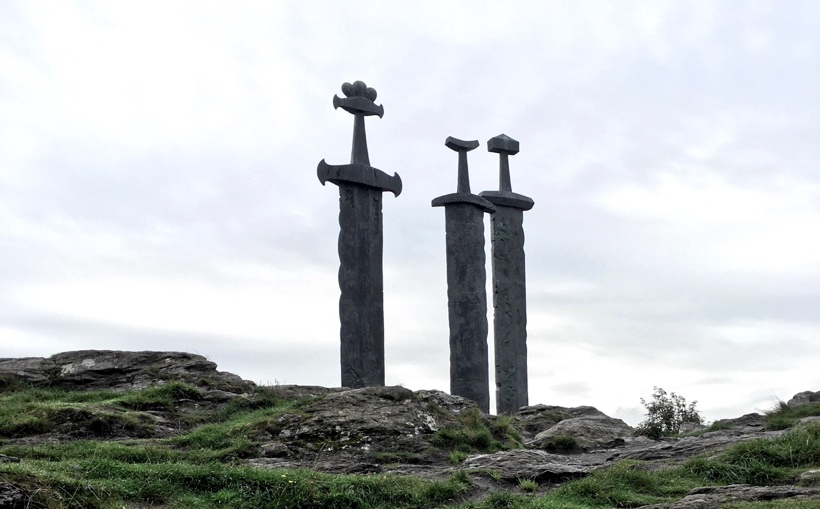 Stavanger is about much more than the oil industry. Discover the best things to see and do in Stavanger, Norway.
Despite is reputation as the oil capital of Norway, Stavanger has a lot to offer tourists.
From museums, great shopping and a cobbled Old Town of whitewashed wooden houses, the city has plenty of attractions to choose from. It's also within easy reach of the Lysefjord and Preikestolen.
The best of Stavanger
Norwegian Petroleum Museum – Known by most as simply the Oil Museum, the Norwegian Petroleum Museum is a lot more interesting than you might expect.
Visitors will discover how oil is created and extracted from deep underneath the ground, but also what it feels like to be an oil worker on an offshore rig.
Watch films, examine scale models of real rigs and understand the human side of the industry. Surprisingly, this is also a great place for kids. norskolje.museum.no
Immediately outside the building is a graffiti-strewn urban playground right out of a dystopian novel. The experimental playground uses recycled materials from the petroleum industry.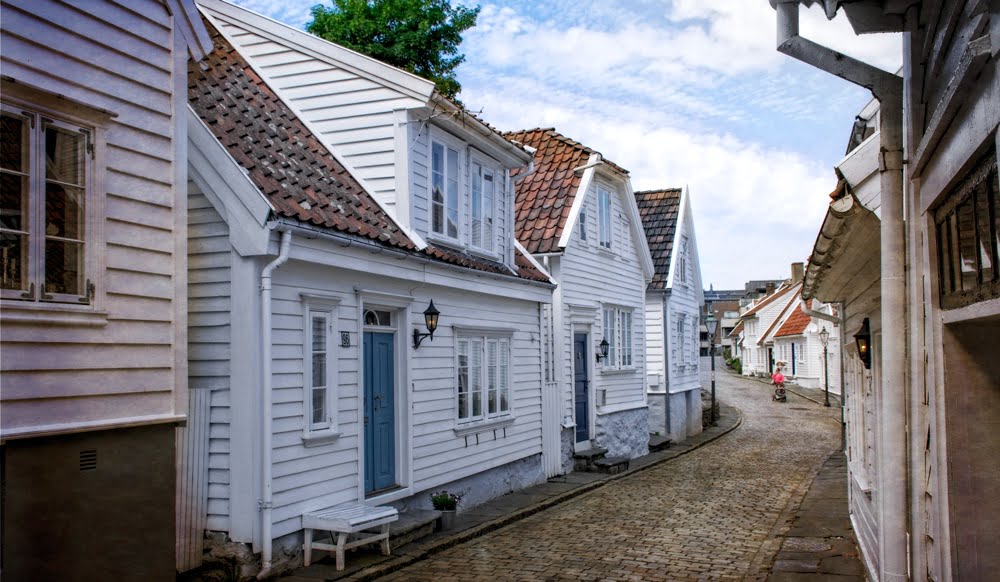 Stavanger Old Town – Much of the city is made up of whitewashed timber houses, but the oldest and best preserved are located in the Old Town, known as Gamle Stavanger.
Wandering the cobbled streets to gaze at the immaculately kept houses and flower boxes is a must.
Øvre Holmegate – One local hairdresser's dream turned reality in 2005 when this ordinary commercial street was transformed by a pallet of pastel colours from Scottish artist Craig Flannagan.
Today it's one of the city's top destinations home to pavement cafes, restaurants, boutiques and a whole bunch of interesting people and curious tourists. Read more about Norway's most colourful street.
Street art – The driving force behind Stavanger's vast collection of urban art is the Nuart festival, established way back in 2001.
At each year's festival, Stavanger's extensive collection grows a little more. Norwegian artist Dot Dot Dot's famous Johnny Rotten work can be viewed at the cross of Vinkelgata with Nedre Blåsenborg.
Museums in Stavanger
Museum Stavanger – A collection of separate museums, Museum Stavanger is sure to offer something of interest.
Each museum has an individual entrance charge, but the ticket is valid for all other venues under the Museum Stavanger banner on the same day. museumstavanger.no
Highlights include the Stavanger Museum of Cultural and Natural History, the Stavanger Maritime Museum, and the surprisingly interesting Norwegian Canning Museum. The latter is a well-preserved former herring canning factory, complete with original equipment.
Further out of town, Stavanger Art Museum houses a vast collection of Norwegian art from the 19th century to the present day and is open for free on Saturdays.
Museum of Archaeology – An exhibition of rune stones and other memorabilia sheds light on the Viking era, while the rest of museum focuses on times dating back to the Stone Age. A huge polar bear skeleton found nearby is a must-see.
Other things to do in Stavanger
Sverd i fjell – Three tall swords planted in the rocky ground to commemorate the Battle of Hafrsfjord in the year 872. The three unique crowns topping each sword represent the three districts of Norway that were united under the crown of Harald Hårfagre.
Its location at Møllebukta bay is a popular recreational area with a small beach, kiosk and a grassy area for picnics and games.
The monument can be reached from the city centre via bus 16. Get off at Madlaleiren and walk down the hill towards the car park. Here's one writer's experience of the swords of Stavanger.
Stavanger Cathedral – Original Norman architecture with Gothic additions, a richly-decorated interior and a stunning carved pulpit are highlights of this Cathedral that has been in continuous use for 900 years.