Learn how to save money on a trip to one of the world's most expensive countries.
There is no doubt about it: Norway is an expensive country to visit.
Even though recent exchange rate movements with the British Pound, Euro and US Dollar have made Norway much cheaper to visit, you'll still be almost certainly handing over more cash for goods and services than you would in your homeland.
But hear this: you can still enjoy the very best of what Norway has to offer on a shoestring budget. Here are the Norway Traveller team's top five money-saving tips.
Plan in advance
This tip applies to travel in most countries around the world, but none more so than Norway. Buying everything travel-related in advance, from your air fares to your hotel rooms, is the best way to guarantee a good deal.
The days of last-minute bargains are long gone. Unlike in some parts of the world, it's not normal in Norway to be able to negotiate a discount if you arrive at a hotel on the day, even if there are vacancies.
Quite the opposite in fact. You will be expected to pay the full rack rate, often anything up to double the typical advance prices.
Check our partners Booking.com for cheap advance rates on hotels, hostels and cabins all across Norway.
In my experience, both SAS and Norwegian tend to raise their domestic flight prices significantly around seven days before departure. A one-way flight from Oslo to Bergen can be snapped up from as little as a few hundred kroner with Norwegian by booking around a month in advance.
Watch out for both SAS and Norwegian sale periods, when prices can drop as low as 299kr. If you're planning a trip to Norway, it's worth signing up to the Norwegian-language mailing lists of both SAS and Norwegian, as that's where you'll be notified of the best deals on domestic flights.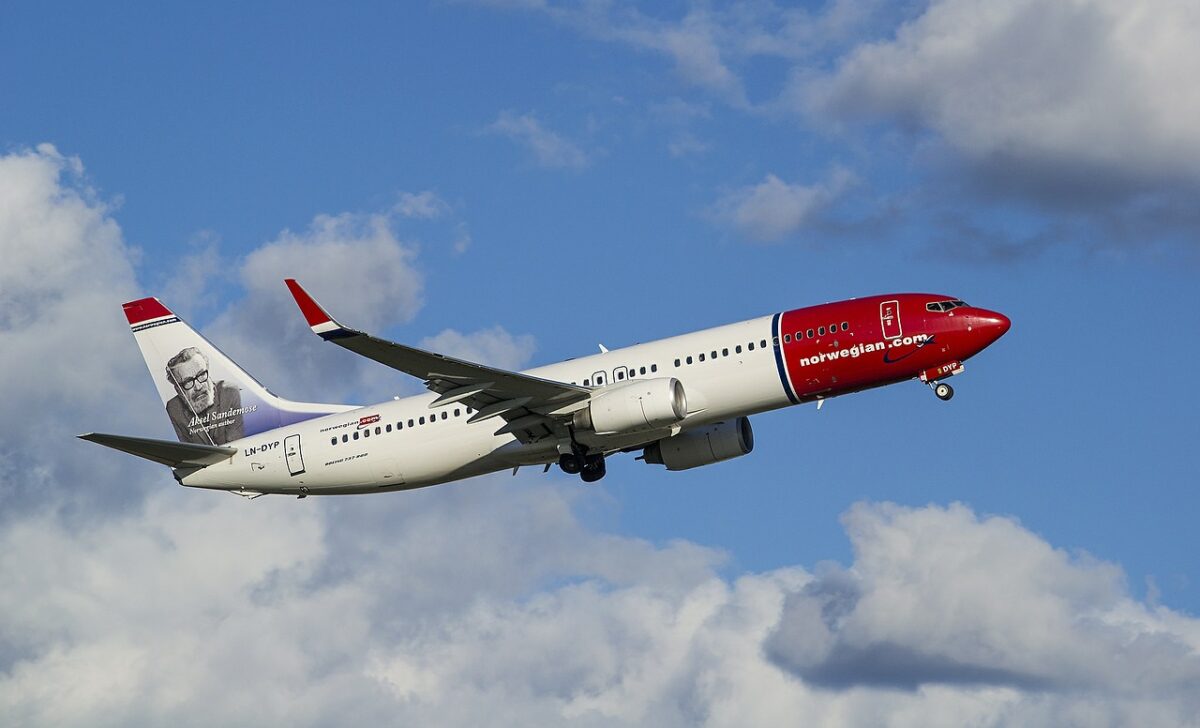 National train operator NSB sells advance tickets known as minipris. You can pick these up as late as 24-hours before you travel and they should cost no more than 499kr.
If you're booking at least a week in advance, you should find tickets around 299-399kr. Like the airlines, NSB also run regular sales, slashing the price of tickets to as low as 199kr, even for the longest journeys.
The on-the-day price of the Oslo to Bergen route is 829kr, so buying in advance, even just the day before travel, gives you a substantial saving.
Use supermarkets
American-style convenience stores are everywhere, from Norway's major shopping streets to petrol stations in the remote countryside. The most common are Narvesen, 7-Eleven and Deli de Luca. All offer fast food options of varying quality, along with drinks and snacks and basic groceries.
Be warned. Prices of any off-the-shelf item are inflated in most of these stores. For example, a simple bottle of water priced at 14kr in a supermarket could be 20kr or even 25kr in a convenience store.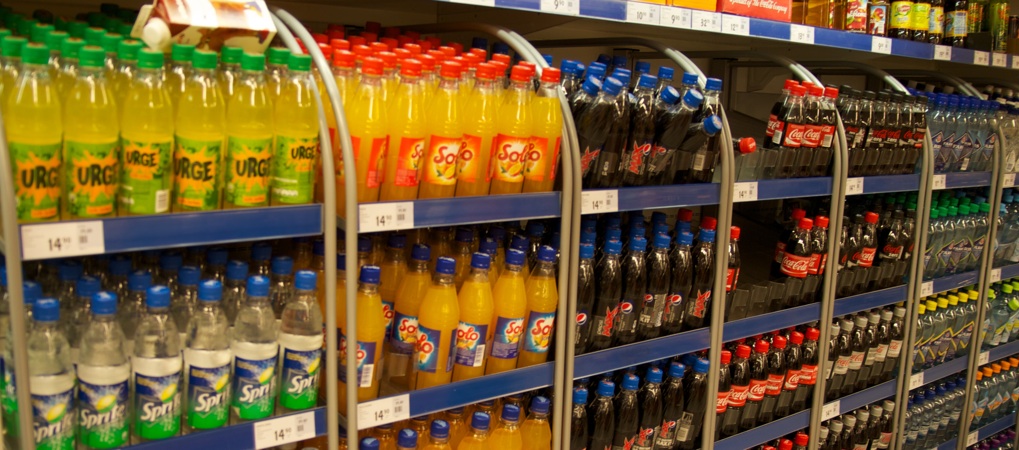 Also make a point of checking the use-by dates on any item. I've fallen victim to out-of-date milk on more than one occasion.
Most stores offer a selection of warm fast-food, which can be good value.
If you are self-catering then a trip to a proper supermarket (not a convenience store, see above) is a must. Simply ask a local where the nearest one is. Common supermarket brands to look for include Bunnpris, Rema 1000, Meny, Rimi and Kiwi. Note that all but the smallest supermarkets are closed on Sundays.
Along with cooking ingredients, fresh fruit and vegetables, supermarkets offer by far the best price on snacks, bottled water and other drinks, so even if you're staying in a hotel, it's worth stocking up on snacks at a nearby supermarket. By doing this and avoiding the convenience stores, you'll save a considerable sum over the course of a week.
Make the most of breakfast
if you're staying in a hotel, you'll soon discover the lavish Scandinavian breakfast buffet, offering at the very least cereals, breads, meats, cheeses, jams, pastries, and fresh fruit.
Some better quality hotels also offer hot options, typically eggs – scrambled, boiled or fried – sausages, bacon, mushrooms and tomatoes.
If you take a late breakfast and a relatively early dinner, it is more than possible to skip lunch, or get by with a piece of fruit or an energy bar in the early afternoon.
If you do need to buy lunch, avoid all sit-down restaurants as the prices are generally not that much lower than for dinner. Do look out for lunch of the day offers – Dagens Lunsj – where prices can dip below 100kr, especially in Chinese and Thai restaurants.
Avoid alcohol
The simplest way to avoid expensive alcohol is to skip alcohol altogether. If you're making the most of Oslo by exploring the great outdoors, you won't feel like a drink anyway.
In bars and restaurants, wine and spirits are the most expensive options. Draught lager, particularly the Norwegian brands such as Ringnes and Hansa, is usually the best value alcohol, but that does not mean good value!
If you really must indulge, do as the Norwegians do and pick up some bargains at the duty-free on arrival. Bottles of spirits offer the best value.
There's usually a bottle of vodka on offer at around 120kr, for example, along with good quality bottles of wine in the 100-200kr range. A six-pack of beer is available at around 50kr, more than half the price of exactly the same product in a supermarket.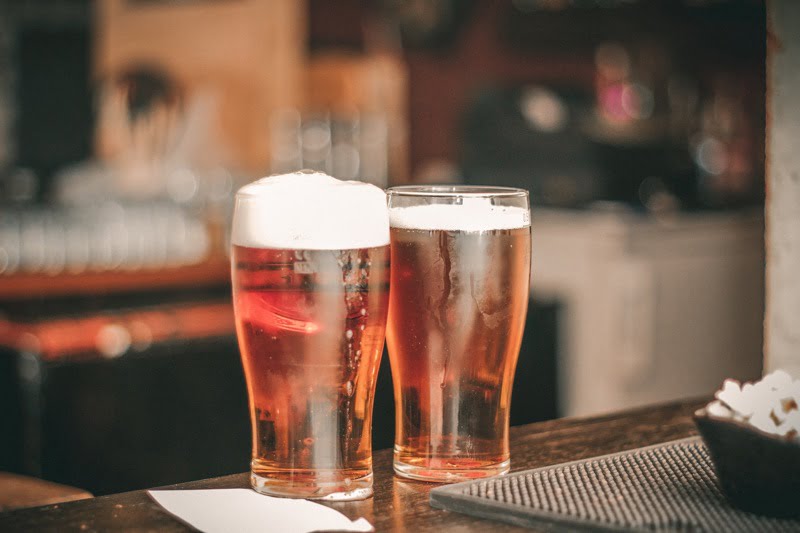 If you are staying in self-catering accommodation, it's a good idea to pick up some alcohol here, but pay attention to the duty-free allowances.
You can only bring one litre of spirits into the country, but the allowance is more generous for wine and beer. A recent rule change means if you forego tobacco, you receive a slightly higher allowance on alcohol.
The limits are clearly posted on signs around the duty-free stores and fluent English-speaking staff are always on hand to offer help and advice.
Use public transport
Single fares on public transport in every Norwegian city are expensive. The typical adult walk-on fare is 50kr, but almost noone pays this, because there are several options to save money. Which one you choose will depend on your travel habits and how comfortable you are with technology.
Firstly, buying single tickets in advance cuts your bill by almost half. That 50kr Oslo ticket costs around 30kr when bought from a kiosk or machine before boarding.
Tickets can also be bought in most cites via smartphone apps, although it's probably not worth downloading the app and loading it up with money if you're only staying for a few days.
Secondly, if you will be relying solely on public transport during your stay, consider investing in a period pass. A 7-day pass in Oslo costs just 230kr and 215kr in Bergen, for example. Even using the pass just twice per day gives you a saving on even the advance fares.
Oslo Pass holders are entitled to free use of public transport during their stay. Whether the Oslo Pass is a good investment is a personal decision and depends on your travel habits. See the later chapter on tourism passes for more details.
More budget tips
For lots more advice on how to see the very best of Norway on a tight budget, check out Oslo on a Budget available now exclusively for Amazon Kindle.