From the Arctic capital of Tromsø to some of Scandinavia's leading ski resorts, here are the top destinations to consider when planning winter travel in Norway.
What springs to mind when you think of a Scandinavian winter? For me, it always evokes images of long, dark evenings, northern lights, and cozy nights-in. For others, it's cross-country skiing or knitting a Marius sweater.
Of course, the reality can be quite different. Embracing the Norwegian winter means adapting to its unique challenges like lower temperatures, the presence of snow and ice on the ground, and variations in public transport schedules.
What to expect from a Norwegian winter
From the perspective of winter travel, the season is really split into two seasons that are quite different. The dark season runs from November to January, while the 'white winter' runs from February to mid-April.
In late autumn and early winter, darkness falls. These months also tend to be the wettest, with snowfall frequently washed away. Later in the winter and early spring, snowfall settles longer as temperatures drop, while the days lengthen. Longer days combined with snow on the ground mean the days feel considerably brighter.
One stereotype about a Norwegian winter that's absolutely true is Norway's love of skiing. Once snow has fallen, Norwegians of all ages head out into the forest trails and mountain cabins for a cross-country skiing retreat. For those who prefer downhill skiing, some of Europe's most underrated slopes are available.
Visiting Norway in the winter can be an exciting experience as long as you're prepared. With activities from skiing to hunting for the northern lights and everything in between, here are five suggested destinations for a winter trip to Norway.
Tromsø, Norway's Arctic capital
A prominent winter destination in Northern Norway, Tromsø is the biggest Norwegian city north of the Arctic Circle and as such has a lot to offer international tourists.
What drives a lot of winter tourism here is the northern lights. The aurora economy is big business with many tour companies running trips every evening throughout the season.
But even though I recommend doing so, you don't necessarily need to join a guided tour. It's possible to see the aurora without leaving the city on a clear night.
What really marks Tromsø out as a winter travel pick though is the sheer number of winter activities on offer during the daytime. For example, in just a few minutes Fjellheisen cable car whisks people up to a mountain ledge for a breathtaking view across the city.
For tourists, the view is everything. Locals meanwhile use the cable car to reach the starting point for hiking and cross-country skiing trails across the mountains.
Also worth considering: Alta is another city that rightly bills itself as an aurora borealis hotspot. It also offers a chance to discover a little about Sami culture, see some historic Bronze Age rock art, and enjoy outdoor activities like dog sledding.
Oslo, the capital of Norway
As magical as the north can be during the winter, don't ignore the capital city. The winter is a wonderful time to visit Oslo.
While the northern lights are much less common in and around Oslo, the city has a vast range of cultural attractions to explore by day and a lively restaurant and nightlife scene to enjoy in the evenings.
Oslo's primary tourist attractions include the new National Museum, Munch Museum, the Nobel Peace Centre, and the museums of Bygdøy. All museums tend to be quieter at this time of year.
Oslo is typically colder than the other main cities in Norway. But the Oslo metro, tram and bus network moves visitors around the city quickly and easily, helping shelter you from the cold temperaures.
For me, the run-up to Christmas is the best time for a city break in the Norwegian capital. That's because the city is decorated in white lights and hosts one of Norway's best Christmas markets in its centre.
If you're a winter sports fan, you won't miss out by staying in Oslo. Often still known by its former names Tryvann or Oslo Winter Park, the rebranded Skimore Oslo provides 11 lifts and 18 floodlit slopes within walking distance of the city's metro system. There's rental equipment available, too.
Also worth considering: Norway's second biggest city Bergen also offers cultural attractions including the vast Art Museum. Average temperatures are milder than Oslo.
Trysil, a haven for skiers
It's hard to pick just one, because there are many ski resorts in Norway. But I'd say Trysil is the most popular among international travellers for several reasons.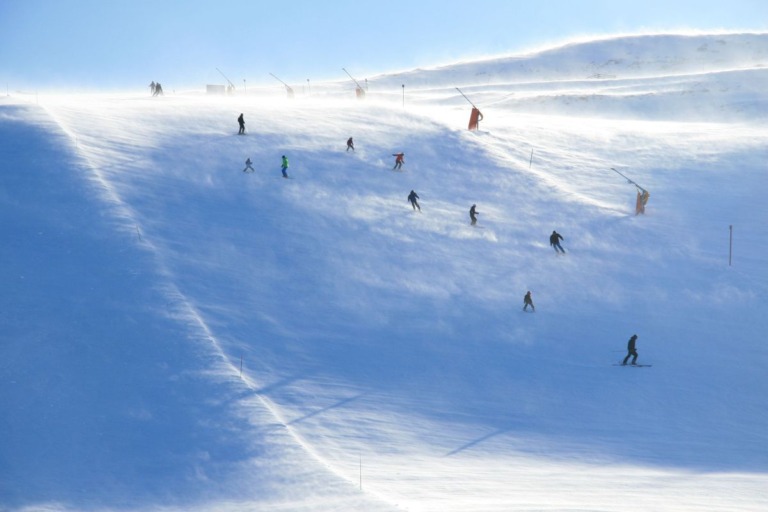 The resort offers a staggering range of slopes, a large children's area, lifts with heated seats, two large resort hotels and a variety of restaurants. Want to try out the Norwegian love of cross-country skiing? No problem. Trysil boasts 60 miles of groomed trails.
While the relatively new Scandinavian Mountains airport hasn't proved popular with airlines, Trysil is still within just three hours by coach of Oslo Airport Gardermoen, Norway's biggest airport. Pre-bookable coach transfers are available.
Also worth considering: Hemsedal is another of Norway's best family-friendly ski resorts. Alternatively, Hafjell and Kvitfjell near Lillehammer are a relatively easy trip north of Oslo Airport by train. Speaking of which…
Lillehammer, an Olympic experience
To people of a certain age, the name Lillehammer will conjure up images of the 1994 Winter Olympics. The event had never been held somewhere so small before, and was renowned for its freezing cold temperatures.
Unsurprising for somewhere so small, Lillehammer's Olympic legacy is impossible to miss. The National Olympic Museum focuses on the 1994 event but also covers the 1952 Winter Games in Oslo and the Olympic museum in general. It's a must for all sports fans.
The museum is located on the site of Maihaugen, an open-air museum home to historic buildings from across rural Norway. The museum remains open even with snow on the ground.
As previously mentioned, the ski resorts of Lillehammer are a big draw for tourists. Try your hand at Olympic-standard slopes at the nearby Hafjell and Kvitfjell.
Røros, a winter wonderland
It's not the easiest place for international visitors to get to, but it's well worth the trip. A two-hour train journey from Trondheim, Røros is close to the Swedish border and often records some of Norway's coldest temperatures in the winter.
The wonderfully preserved centre of this former copper mining company town has become a UNESCO World Heritage site. You won't be able to stop taking photographs in this fairytale destination where snow is as good as guaranteed.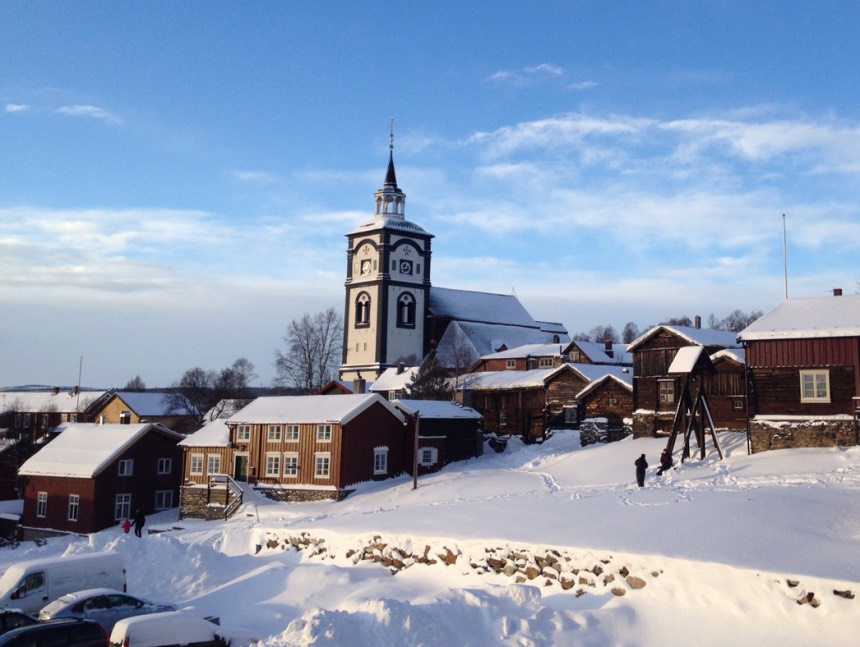 Although Røros is well-known for its history, the town is forward-thinking. Much of the modern economy is based on sustainable food production. Local produce including butter, yoghurt, ice cream, beer and flatbreads are known across Norway.
A winter visit to Røros means wrapping up warm for a walking tour of the town, but there are a few indoor attractions to give you a break. The local pottery is a must-visit as is the mine museum that tells the story of the town's development.
Try to time your visit to coincide with one of the town's two major winter events. The Røros Christmas market in early December and the winter fair in mid-February draw visitors from all across Norway every year. Book travel and accommodation far in advance if you plan to attend.
Norwegian fjords in the winter
Although almost all travel articles and photographs cover the fjords from the perspective of a summer visit, it is possible to see the Norwegian fjords in the winter and there are significant benefits in doing so.
First and foremost, the fjord landscape can be simply stunning with a sprinkling of snow. It's hard to get across in photos just how beautiful the winter tint can be.
Another plus point for those watching their budget is that it's cheaper compared with high season. That goes for car rental prices and accommodation, but also international flights to Norway. There's also far, far fewer crowds.
That being said, there's no doubt that visiting the region at this time of year is a bit of a gamble. Freezing rain could make driving dangerous, while blizzards could cause delays or even close roads. Of course, such weather can also ruin the views!
Additional planning is also required as some mountain roads will be closed. You'll also need to book accommodation in advance as some options close or are restricted during the season.
Lofoten
Another place that's truly spectacular in the summer but a bit trickier to visit in the winter is Lofoten. These Arctic islands are exposed to the open ocean and as such suffer from poor weather and cloud cover for much of the season.
However, when the clouds clear, a winter day in Lofoten can be absolutely stunning. As with the fjords, substantial planning should go into visiting the Lofoten region in winter.
Have you been to Norway during the winter? What advice would you give travellers? Let us know in the comments below.