I arrived in Norway with three giant bags, a full sense of excitement to have an non-traditional university experience, and naive ambitious goals.
As I entered a concrete four-story building, a bubbly Spanish veterinary student helped me with my bags.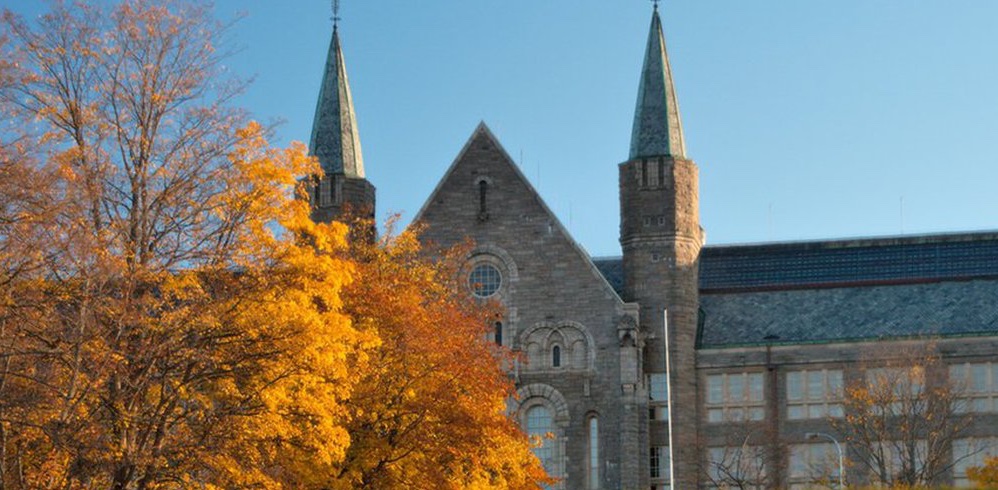 Perhaps it was the six-hour overnight flight from New York to blame that caused me to be plagued with exhaustion, but I told her I could manage my bags until we arrived at the elevator. She quickly replied in laughter that there wasn't one.
There wasn't an elevator? All the dorms I had ever visited had an elevator. Where was I about to call home? I knew then, that I was in for the adventure of my life.
The last ten months of life in Norway have been a learning experience, to say the least. I've questioned my own identity, perspectives, and sense of belonging. I have never felt so calm. There are so many things I wish I knew before transitioning to life here.
Below are 11 things to keep in mind if you are an international student interested in studying in Norway. Although these tips and realizations are primarily from the American perspective, I do think they are helpful to any international student.
Independence
Unlike American universities and colleges, Norwegian universities (and almost all other universities in the world) give much more academic freedom to students. Each course usually requires a term paper and final exam or only a final exam.
Read more: How to Study in Norway as an International Student
This allows you plenty of time to study and not get caught up in busy work. It takes, however, a lot of discipline to stay on task throughout the semester.
At times I felt very disconnected from my professors, but then I discovered Twitter. I now follow and keep up to date with my professor's research and thoughts on current topics via the social media platform. This "real time" connection has enabled me to be much more engaged in the subject matter.
Informality
There is only one professor at my university who insists on the title of "professor" before his name, everyone else prefers to be addressed by his or her first name. This really helps make the student-professor relationship much more equal. Professors might dress very informal, but you should remember that this is an academic setting when acting, speaking in class, and writing exams.
Less focus on grades, more on learning
Due to there being only one or two grades for a class, the focus is on the actual material you are learning and not just the grades. After all, isn't everything a journey not a destination? I absolutely love this format having come from a competitive college prep school where grades appeared to make or break my peers lives. If you earn a grade that you do not like (if there is only a paper and exam) you have the option to retake the exam and class!
Studying
Norwegians are all about work/life balance, and university students are no different. I rarely saw other students before 8am or after 4pm in study halls (unless it was close to exam period). If you are most motivated to study when surrounded by others make sure you study during those 8 golden hours of the day, otherwise, you'll be very lonely.
Internships
The culture of paid and unpaid internships for students at the bachelor and masters levels is just launching in Norway. There are a few programs that set up these types of experiential learning, but they are few and far between.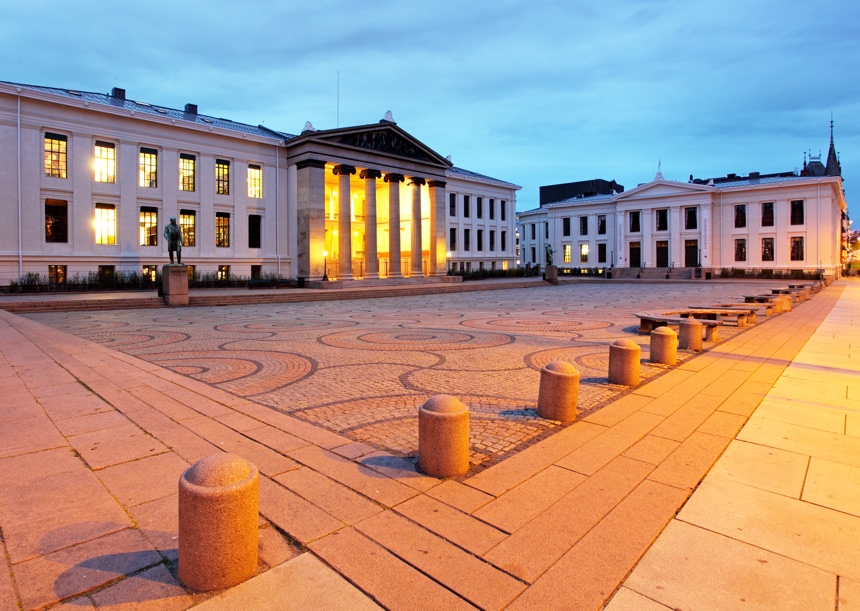 If you are interested in gaining experience in your future career reach out to people you admire and see what they have done. LinkedIn is a great place to start. This by far has been one of the most challenging aspects of living here, especially that the majority of internships require Norwegian fluency.
Making friends & getting involved
You will most likely be quickly welcomed into the international community on campus, however, do not let it discourage you from befriending Norwegian students. It takes much longer to break into the Norwegian crowd, but don't give up—staying in an International/ English speaking bubble is dangerous in terms of integration.
If it is important to you to truly experience Norwegian university life, push yourself out of your comfort zone by attending events that are in Norwegian. Although most Norwegians are fluent in English, the best events are in their native tongue. Check out an event on Facebook and translate words on Google Translate or by a friend, if need be.
In February, I attended a 3-hour workshop on how to wax cross-country skis, spoken in Norwegian. Although I only understood half of what the instructor said, I felt part of a community and learned many new words. I then went on a weekend camping ski trip consisting of wearing a giant backpack while skiing on frozen lakes.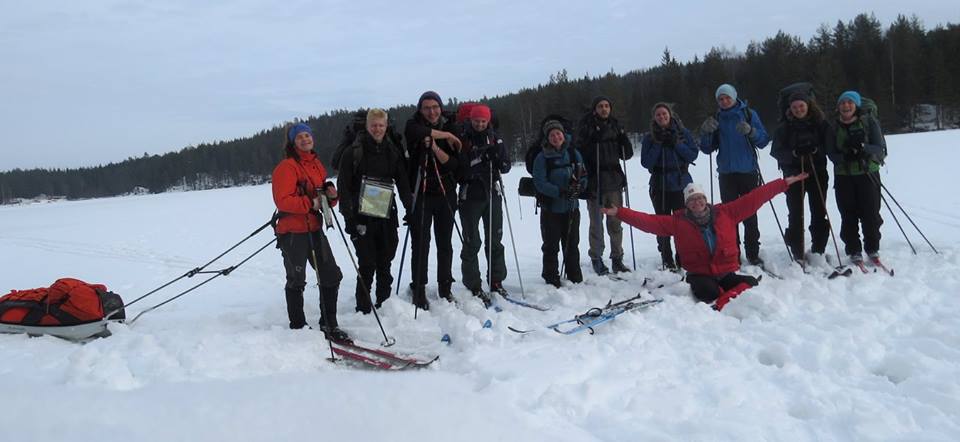 Bonding over Norwegian music is also a great way to make friends! I have found that going on club ski trips and outings to be a fun, easy, and quick way to bond with others. Potluck dinners are also very big here so be prepared to cook!
Most Thursday's are reserved for "Quiz Nights" at pubs and bars. The pub on campus will most likely have a quiz night. Sometimes they are in English, so get a group of friends (or acquaintances) together and go. You won't regret it.
Food in your dorm
Some prisons here will be nicer than your dorm, but that's okay. It's also okay if your roommates aren't super friendly at first, it just takes time to get to know them. You'll be cooking a lot of your food so be prepared to brush up on your cooking skills and creativity in the kitchen.
The grocery stores have a limited selection of food for the international palette, so visit Asian and Middle-Eastern shops in immigrant areas. If you want foods like "real" pita (the normal grocery stores have pita too, but it's more like white doughy bread), lentils, and barley these shops are the place for you!
Most Norwegians (even adults) bring a packed lunch, so learn to eat cold lunches! There isn't much of a variety of healthy snacks here, so use Pinterest or blogs to get fun ideas of quick protein rich study snacks! Late August is blueberry season and mid-September is apple picking season. Many of your friends will love these seasonal activities.
Drinking culture
My Norwegian classmates go out about two times a week, Wednesday and Friday. Binge drinking across all ages is pretty widespread here. When people drink they usually drink to get drunk.
If you are attending a concert with your friends make sure you bring your own alcohol for the "pre-party". "Vinmonopol" is the state regulated wine and spirits shops throughout the country.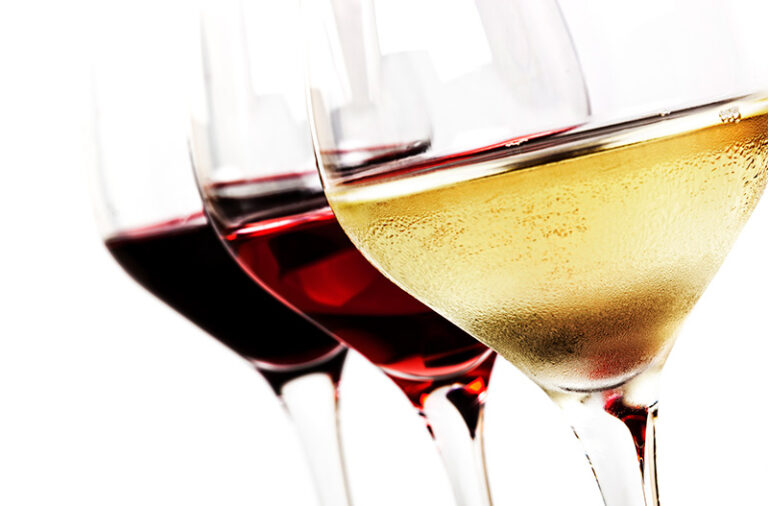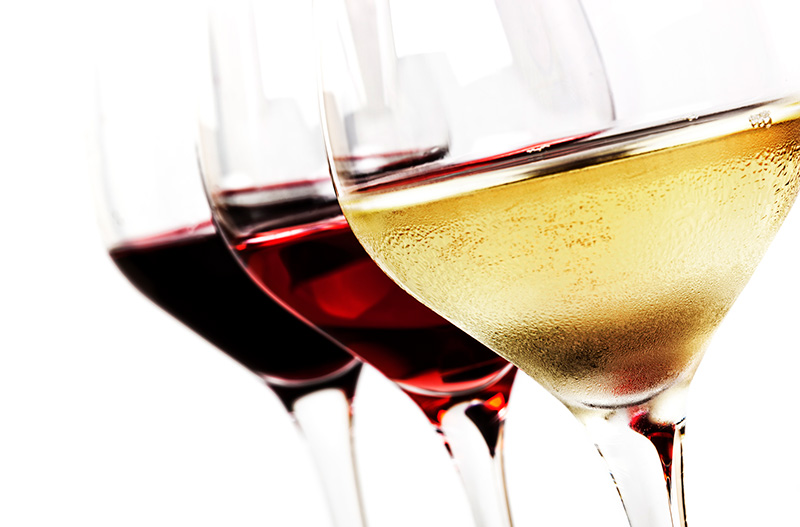 It closes very early throughout the week and Saturday, so make sure you plan ahead.
Money
If you are a degree-seeking student not from a EU country, Switzerland, or Nordic country you will be required to wire about NOK 105,000 to your university's bank account, allowing you to apply for a student visa. Don't be alarmed! You will get this money back.
In order to apply for a student visa you must have this amount in your name in a Norwegian bank, unfortunately you must have a Norwegian ID number (social security number) before you can open a bank account, which of course you won't get until a few months after you are granted a student visa.
Mindset
International students come to Norway for a myriad of reasons. "Why Norway?" is the question you will most likely be asked the most. Figure out why you are here. Have a short and long answer to this question. Understanding other international student's motivation for studying in Norway enables you to figure out if they are worth your time.
Study Abroad semester students are usually all about traveling and partying (with other internationals) while degree-seeking students spend more time building a sense of community, studying, and learning Norwegian.
Less of a rite of passage
University is a time to study and develop yourself, but in a less structured way than that of American universities. The academic university is almost completely separate from the student life. All clubs are individual non-profits, which makes the uniformity of clubs and finding out about events a bit tricky. The best information about anything not related directly to your studies will be from your peers not the administration.
Overall, I have thoroughly enjoyed my university experience here in Norway. It has taken time to adjust to cultural norms and life here in general as it would anywhere else in the world. Although I did eventually find an elevator on campus (not my dorm building), I try to do what the Norwegians do and walk up the stairs, even if it is five flights!