I normally save these "postcards" for my international travels, but Kristiansand (not to be confused with Kristiansund, near the Atlantic Road!) is the closest thing Norway has to a resort town.
I paid my first visit to Norway's sunny south last week and the weather was spectacular. Even though I was there for work, I still found some time to explore, especially around the waters edge.
Walk with me!
Kristiansand Port
Right in the centre of town where I stepped off the airport bus, this is one of the most significant ports in Norway.
The beast in dock on this occasion was the MSC Orchestra from Kiel, Germany, stopping in town before making its way onto Hellesylt (Geirangerfjord), Flåm, Stavanger, Gothenburg and back to Kiel.
Fiskebrygga
With its canals, yellow and red buildings, arch bridges and wooden piers, the Fish Wharf is one of Kristiansand's most recognisable and most photographed spots.
Home to numerous restaurants alongside the Fish Market, the area is worth a look even if you can't stand fish. I chose the best possible time to explore: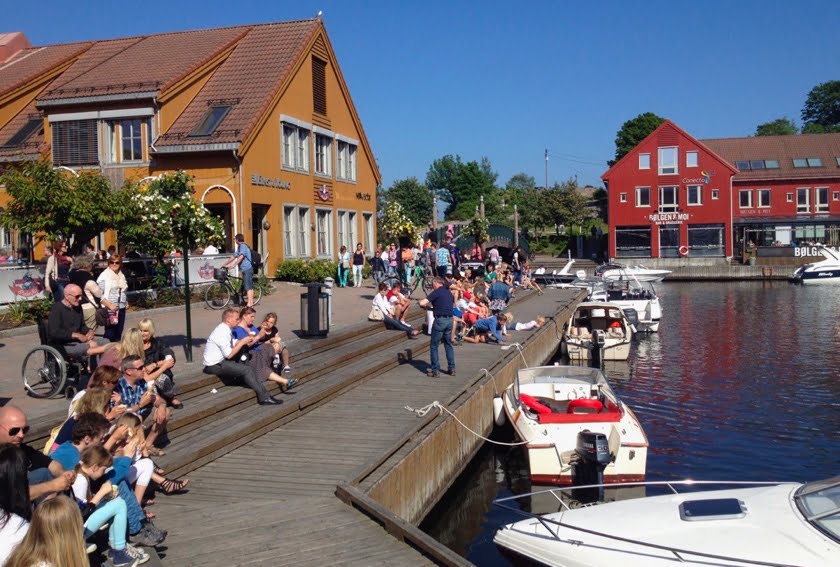 The Promenade
Strandpromenaden is a pedestrian and cycle path running parallel with the water. On a sunny day like this, it's packed with people enjoying the big orange ball in the sky.
Some other things of note: ice-cream kiosks, an Italian restaurant, a water feature, and some lobster-red Norwegians.
The water feature is part of Otterdalsparken, and is the second largest fountain in Norway after the one in Oslo's Vigeland Sculpture Park.
Christiansholm Festning
No Norwegian city would be complete without its very own fortress, and Kristiansand is no exception. Finished in 1672, the fortress originally stood alone on an island, but is now connected to the mainland.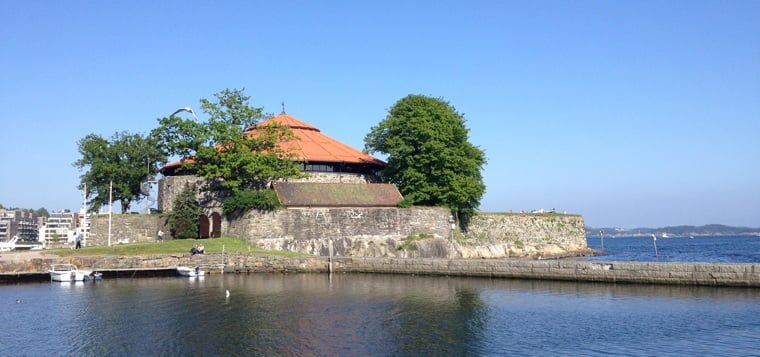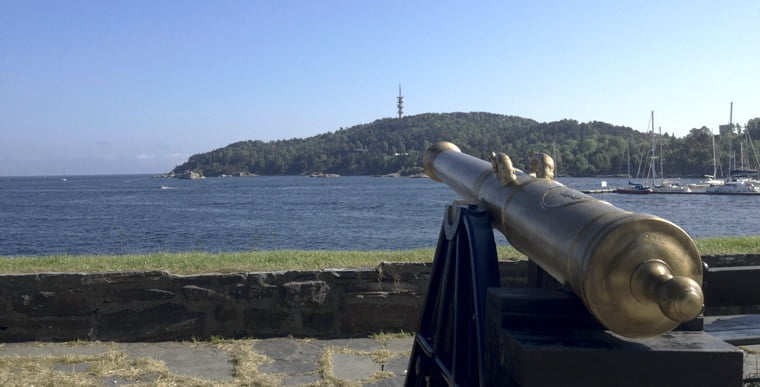 The City Beach
I always assumed the Kristiansand beach came with quotation marks, i.e. the Kristiansand "beach", but no!
Bystranden is a blue-flag beach in the centre of town. Look!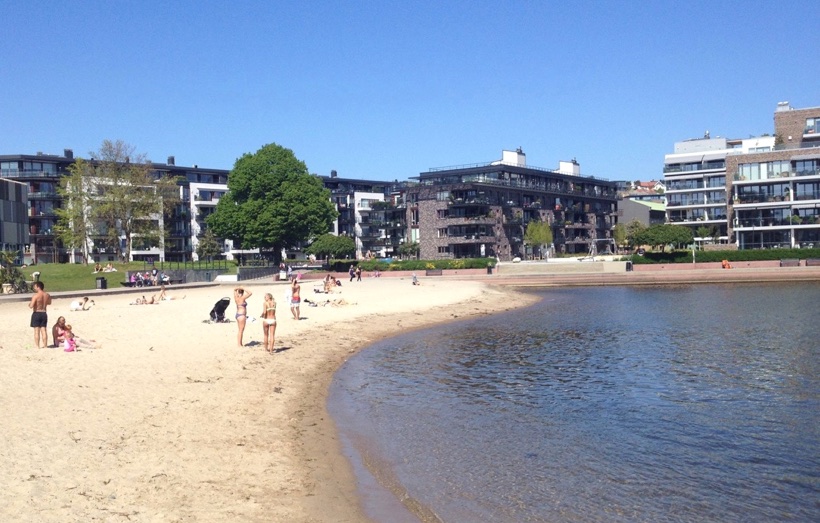 Odderøya
The island in the city. Home to a performing arts centre, music festivals, sports, marinas, hiking trails and tons of forest, Odderøya is Kristiansand's playground.
Posebyen
The old town of Kristiansand. 14 blocks of delightful wooden houses, just perfect for a stroll.
For an alternative view of Posebyen head to the Vest-Agder Folk Museum, where you'll find a scale model of the city as it appeared when designed and founded by Christian IV way back in 1641.
The City Centre
Everything above is basically the city centre, but in the middle of it all sits the cathedral alongside a beautiful old square, more reminiscent of the Mediterranean than Norway.
Not bad eh?