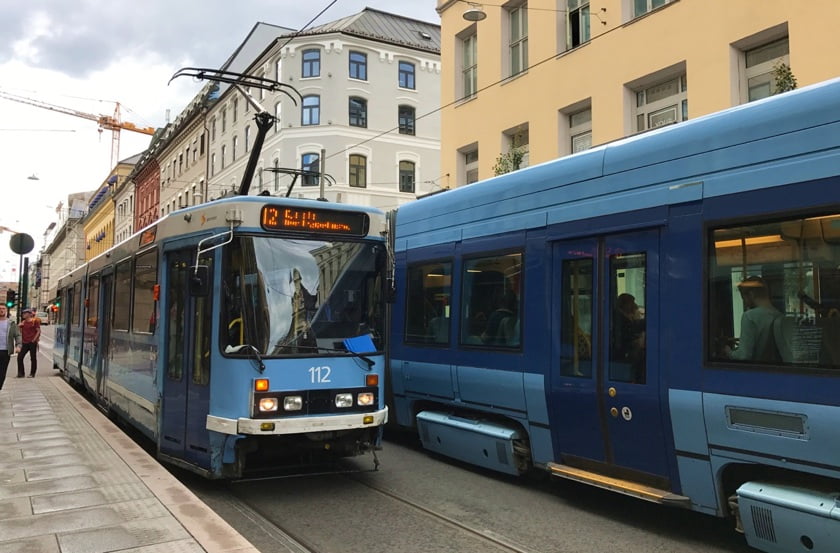 With trains, buses, trams and a metro system, Oslo residents are spoilt for choice when it comes to getting around their city.
Oslo city centre is a small and much of it can be navigated on foot, but the suburbs spread out for many miles.
Thankfully, there is also a very good integrated public transport system, consisting of trains, metro and bus to move you around the city with ease.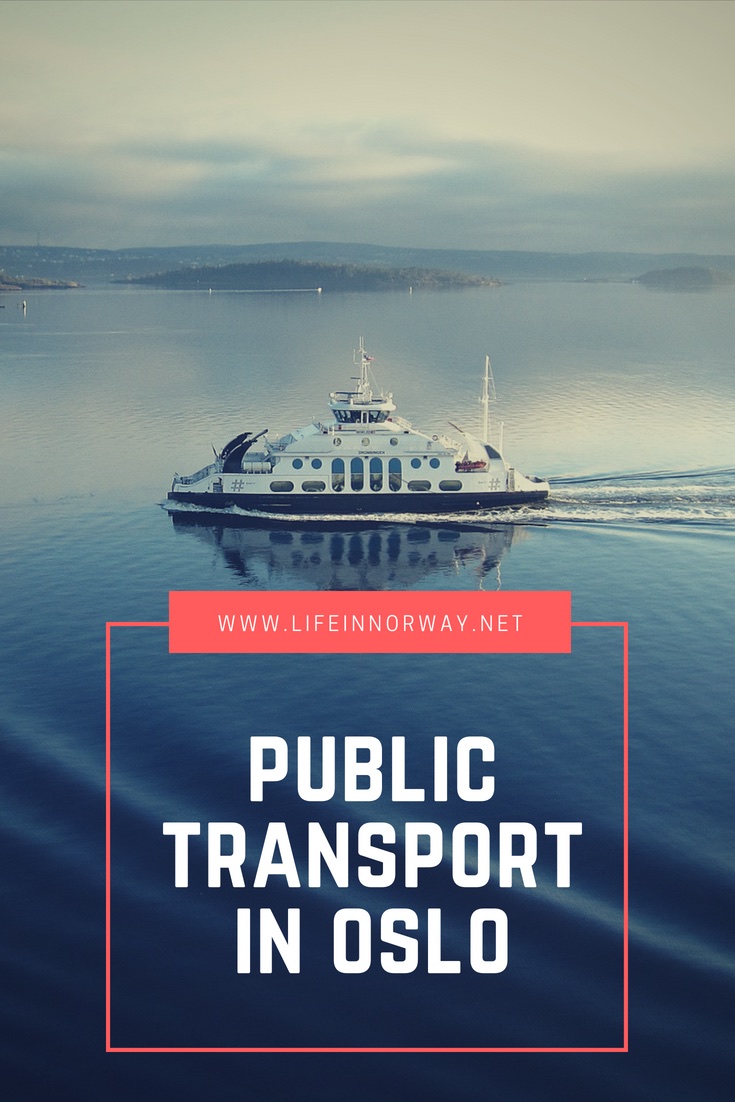 Public transport in Oslo and Akershus is coordinated by Ruter AS. Individual operators are contracted to run the individual services, but Ruter has responsibility for planning, pricing, coordinating and managing the system as a whole.
How much does the Oslo metro cost?
Ruter sets the pricing and has recently streamlined its charges into a simpler zonal system. The prices for valid for all buses, trams and local trains.
The whole city of Oslo falls into Zone 1, ensuring you know what you will pay, wherever you are going. Ruter is also promoting the use of electronic tickets, and this is reflected in the pricing.
Current prices for travel within Oslo
(last updated August 2018)
Single ticket (advance) – 35kr
Single ticket (on board) – 55kr
24-hr ticket – 105kr
7-day ticket – 249kr
30-day ticket: 736kr
365-day ticket: 7,360kr
Please note these prices are for Oslo only. Travelling into Akershus will incur higher fees.
I do not recommend buying the yearly ticket despite the price saving, because if you lose it, you're stuffed! From experience I find the 30-day ticket to provide the best balance of value and convenience.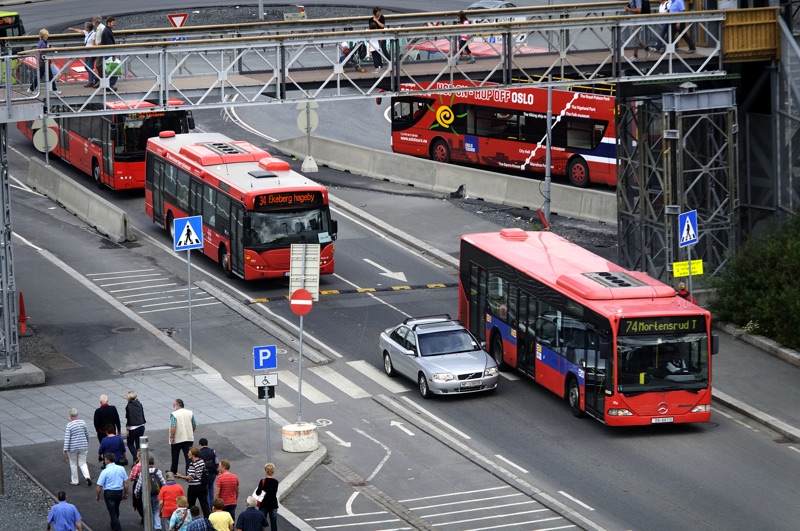 Where to buy public transport tickets in Oslo
Whichever ticket you go for, you'll need to get a Ruter electronic card, which is available from any staffed station, plus many kiosks such as Narvesen and Deli de Luca.
On the card you can store a period ticket (e.g. 30-day ticket) or credit, which can be used to pay for single tickets. You can read more about the electronic ticket here. Alternatively, you can use the mobile app to purchase and store your ticket.
To validate the ticket, you must touch the card to the readers situated at the train/metro stations or on board the bus/tram.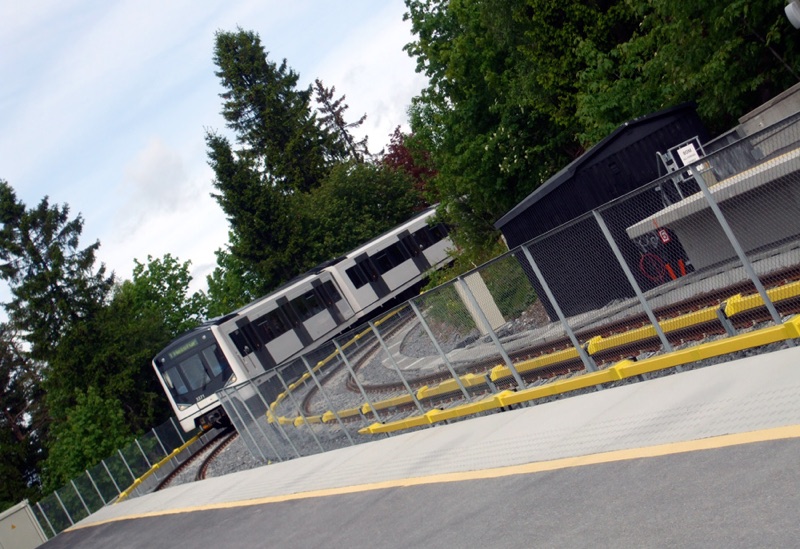 If you have a period pass, the expiry date will display on the screen, otherwise the credit will be deducted from the stored value. It's a simple, user-friendly system that just works.
Ticket checks
Public transport in Oslo runs mainly on the honour system although checks (called kontroll in Norwegian) have been increasing of late. They are especially common in the city centre T-Bane stations.
Sometimes inspectors step onto the bus or tram, and on the metro system they commonly wait by the exits. If you cannot present a valid ticket when challenged, you will be heavily fined more than 1,000 kroner.
Trains in Oslo
Local trains are run by the state railway company, NSB. Several commuter lines exist, including a popular one between Oslo and Drammen, via Skøyen, Lysaker and Asker. Be warned, these trains get very busy in rush-hour!
They are of limited use for travellers. The one exception is the local line that runs between Oslo and the main airport – it's a much cheaper option than the Airport Express Train and takes only a few minutes more.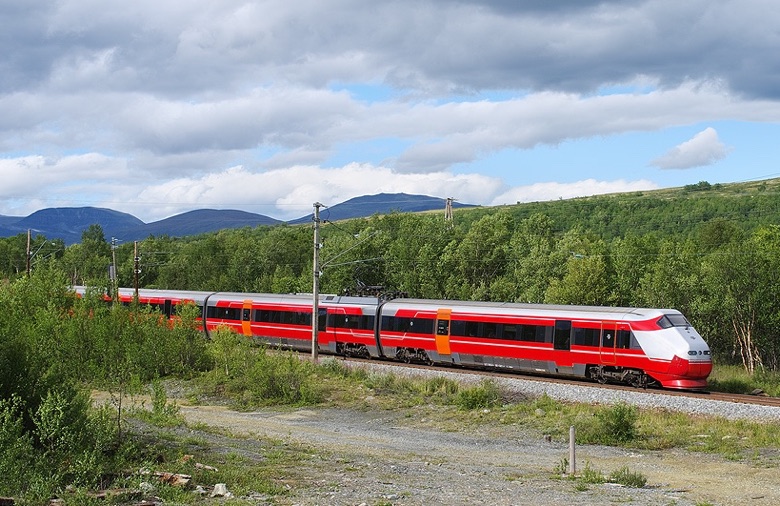 Oslo Metro (T-Bane)
The T-Bane system is popular with commuters and leisure travellers. There are 6 lines numbered 1 to 6 covering much of the city.
All lines converge through the city centre in a shared tunnel, so from Majorstuen, Nationaltheatret, Stortinget, Jernbanetorget, Grønland and Tøyen stations you can pick up any T-Bane line.
There is also a central ring formed by lines 4 and 6 which meets at Nydalen/Storo, north of the city centre.
Line 1 is popular with tourists as the primary means of getting to Holmenkollen ski jump and national ski arena, and with locals going hiking or skiing in Nordmarka.
The latest network map can be downloaded here.
Trams in Oslo
The tram (trikken in Norwegian) is an old, slow system of moving around Oslo, but provides a critical link to many parts of the city.
Popular destinations reachable by tram include the Vigeland Sculpture Park, Bislett Stadion, Aker Brygge, Grünerløkka and most attractions in the city centre.
A new fleet of trams is on its way along with several important line extensions which should revitalise the network.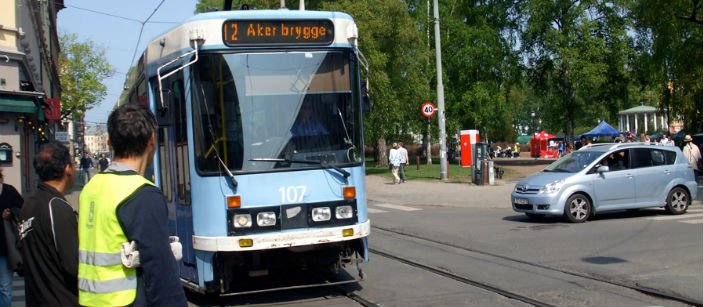 Buses in Oslo
You will find two types of public bus in Oslo. The red ones are local buses, criss-crossing Oslo and providing links to all areas not served by one of the other forms of transport.
The green buses are regional buses, travelling further afield and generally starting/finishing from Oslo bus terminal.
An important distinction to note is on the green regional buses you must enter at the front and show your ticket, stating if you will be travelling further than the city limits.
On the red local buses you can enter using any door and need only scan your ticket if you need to validate your period pass or pay for a single journey.
Passenger ferries
Your ticket is valid on a limited number of passenger boats. The small islands close to the city – Hovedøya, Lindøya, Nakholmen, Bleikøya, Gressholmen and Langøyene – all fall within zone 1.
Some commuter ferries also link Oslo with Nessoden and other towns further down the Oslofjord.