Social events in Norwegian workplaces are important to a fast integration into your new job in Norway. Here's what to expect – and answers to some of the questions you might have.
Why Norwegians are social at work is a very good question. Could it be that Norwegians need events with lots of alcohol involved (there are many) to forget their shyness and really bond at work?
Or may it be that Norwegians always find excuses to get together in a relaxing and informal manner? And like to create an atmosphere of togetherness, even some kind of intimacy and warmth? And enjoy chatting over coffee, cake and waffles with candles on the table? In other words: we are having a "koselig" time.
Work-life balance in Norway
Yet even though this might be true, it is probably more due to the Norwegian attitude towards work in general. Where the belief is that bridging the gap between your private life and work is beneficial to everyone and that it increases productivity.
One example is that big corporate businesses have playrooms for small children. Another is that older children may come and do their homework while parents are working.
Because of this attitude, social events in Norwegian workplaces are often a place where people let their professional guard down. Where people talk about families and hobbies, build camaraderie and even friendships.
Read more: Communication in a Norwegian Workplace
This makes cooperating professionally easier too, and it may prevent some of the competitiveness that exists between employees in many countries. Something that doesn't necessarily contribute to general happiness and a healthy work environment.
There is also more equality at workplaces in Norway than in many other countries, and being social with your boss doesn't seem that awkward and something you want to avoid.
So what are some of the social events in Norwegian workplaces? Let's have a closer look.
Friday coffee
Friday is the most "koselig" day for people in Norway. Where people feel they deserve a reward for having worked hard all week, and before leaving early to go home to their families.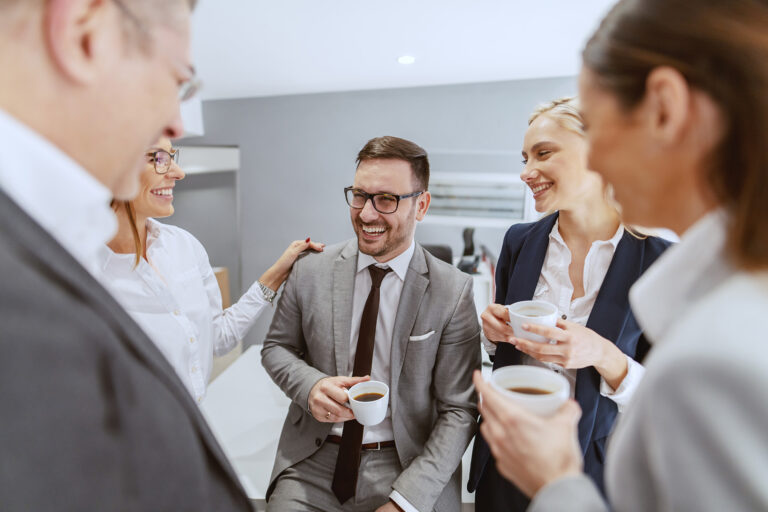 "Fredagskaffe", (literally Friday coffee), usually involves a list where everyone in the office is responsible for arranging the coffee break on designated Fridays. This often includes cake.
I can't bake!
Don't worry! Even though Norwegians often compete in who is more wholesome or have the most fancy baked goods, this is not one of these events.
Grocery store goods will usually do, even biscuits or chocolate. Friday coffee is very casual, and may even just be a gathering around the coffee machine.
Wine lottery
"Vinlotteri" also usually happens on Fridays. This is where everyone can buy tickets, in order to win one or more bottles of wine. The winners are announced at the end of the day. You are probably welcome to pick out and buy the wine if you desire.
This is a small event, because involving too many people could be borderline breaking Norways strict alcohol law (Alkoholloven). The main rule is alcohol cannot be used as a prize, however, this seems to be an exception.
Payday beers
Lønningspils means "payday beer" and happens on payday or on the following Friday. This is to celebrate (or spend) the addition to everyone's bank account.
This is usually a very casual gathering, where people go to a nearby bar and have a drink or two, and go home after.
Big birthdays
Many companies celebrate "runde tall", literally a "round number", meaning birthdays that end with 0; and especially when turning 50, 60 or 70.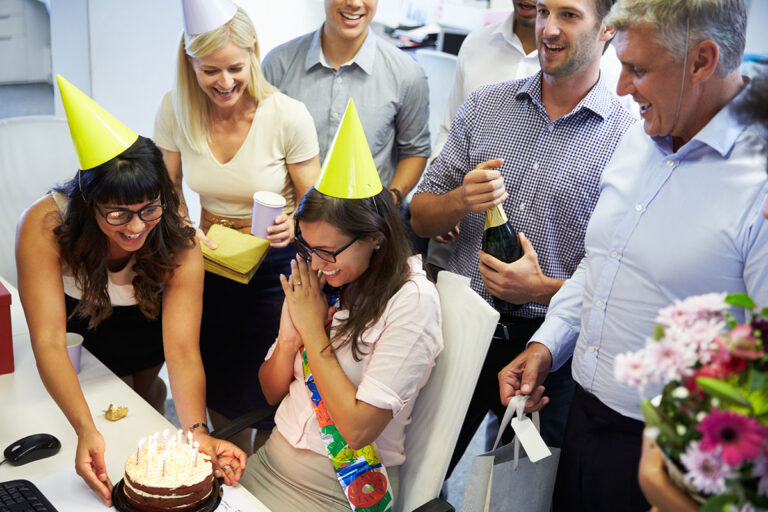 This is typically quite casual, albeit somewhat festive, and happens at the office. It involves a couple of short speeches, gifts from the company, and a nicely decorated cake or two from a bakery.
It is not uncommon to have internal policies for gifts, gratitudes and such.
Farewell parties
Many companies also arrange a similar kind of gathering when someone decides to leave or retire.
Could I opt out when it's my turn?
This may not be well received, and you should have a good excuse. However, you are usually not expected to have a speech or say anything. A thank you to the people arranging the party, or even an email later will do.
Christmas tree party
Some larger companies arrange "Juletrefest", which literally means "Christmas tree party". This is all about the children. It could happen in December, but more likely in early January, when most people are done with Christmas and on a diet. This tradition seems weird even to many Norwegians.
Anyway, there is coffee, lemonade, an assortment of cakes (you may be asked to bake one), presents and candy bags from Santa, and walking around the tree. And usually, the children from age 1-10 high on sugar run around, joyous that Christmas is not over.
This is a party for the whole family. You are welcome to bring your partner, or even a sibling or grandparent.
Julebord: the office Christmas party
By mentioning the word "julebord" (literally meaning Christmas table), most Norwegians will have a good story or two to tell. And quite a few will express some sort of embarrassment.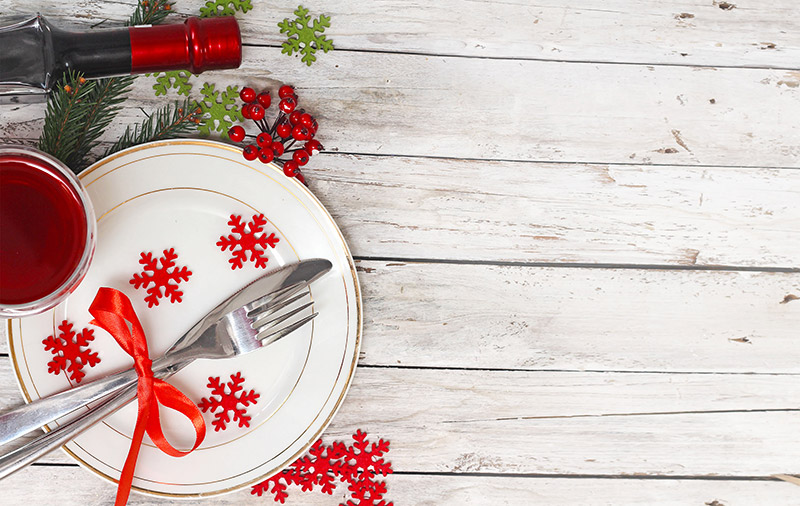 This is also where Norwegians tend to dress up to the nines, with suit and tie and formal dresses, you may even see a full length ball or evening gown. There is also typically music and dancing involved.
Julebord involves a lot of food, quite often the traditional Norwegian kind, and large amounts of alcohol. Needless to say, heavy drinking with your boss and colleagues isn't always a good idea. But most people tend to forget drunken stupidity at julebord.
In some work environments, it is even applauded to do something (half) crazy you wouldn't normally do, like dancing on a table. For some a julebord is not a successful party without a small scandal of sorts.
It's true! Although, this attitude might be about to change. Regardless, don't expect this party to end early, and there are often after parties.
I don't drink alcohol!
Yeah – you could have a problem, because there is actually a lot of "drikkepress" in Norwegian workplaces. This literally means "drink (alcohol) pushing".
For many, alcohol is an important part of the bonding process at social work events. And if you don't drink alcohol you could feel left out. You may also be asked why you don't drink, and hopefully you have a good excuse. "I'm pregnant" or "I'm driving" would usually do.
Jokes aside, this could be a real problem for those who tend towards alcohol abuse. And all of this is probably about to change.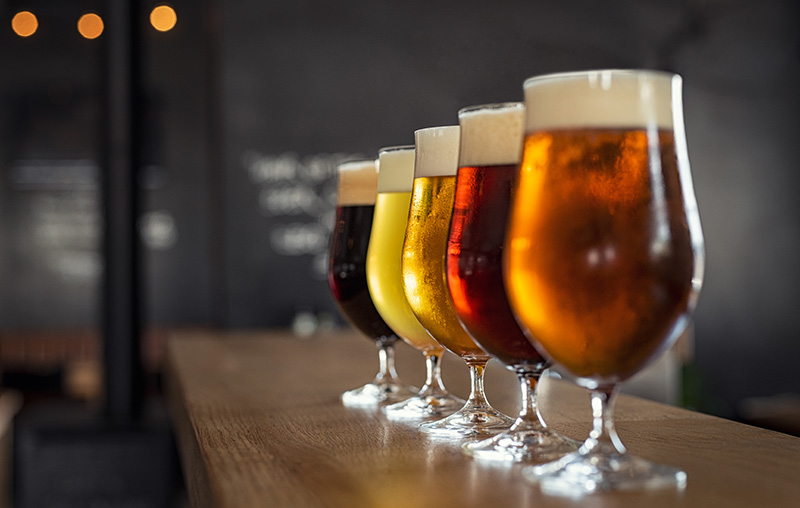 This is due to Norway becoming more multicultural, and not the least that Norwegian businesses have more focus on addictions. Some even have internal policies and work systematically to help people who are addicted to alcohol or other substances.
Summer party
Summer parties ("sommerfest) usually take place in June or August. Don't expect any social events happening in July. This is a month where more or less everyone is on vacation and Norway practically shuts down.
Summer parties are often outside on a terrace or even a boat, albeit depending on the unpredictable Norwegian weather. Attire is typically summer dresses for girls, and a nice shirt for guys. Food might be shrimp, tapas or a mixed buffet where everyone contributes with a dish.
Company trip
Firmatur means "company trip". Taking the whole company somewhere for a few days is not uncommon.
It may involve flying everyone somewhere in Europe, which is also sometimes cheaper for the company than arranging something similar in a hotel in Norway. The program is usually a combination of lectures, leisure and team building.
Cabin trips
You may also be invited or asked to go on a "hyttetur" (cabin trip) in the winter. Some companies also own their own cabin, which is often possible to rent privately.
Cabin trips usually happen in the winter, and involve skiing, both cross-country and downhill.
I don't ski!
Don't worry too much. Firstly, Norwegians will most probably find great enjoyment in teaching you. And, regardless – the after-ski parties and social eating are as essential as the actual skiing.
Physical activity
In typical Norwegian fashion, some work events also involve physical activity. Very typical is "skidag", meaning "ski day". Where everyone gets a day or half day off to do some sort of winter-activity. Walking on foot is usually an option, or even tobogganing.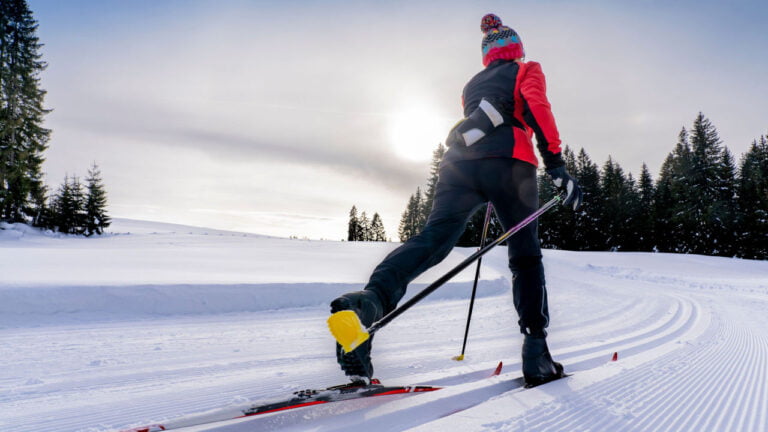 Norwegian authorities or other organizations, also encourage employees to be more physically active, through different kinds of campaigns. An example is the "bike to work" initiative (sykle til jobben), where participants track kilometers spent on bike or by foot to and from work.
Another initiative is dytt.no (dytt, meaning push). This is an app where everyone tracks step, cardio activity and so forth. You may even be able to see everyone else's progress.
These are not social events as such, but usually involve a small gathering where a winner is announced.
Many companies also have corporate sports teams ("bedriftsidrettslag"), which organize different kinds of sports. This could be anything, from soccer, basketball to swimming or aerobics. Some participate in competitions like Holmenkollstafetten. This is a relay that takes place in Oslo every year in May.
It is too much!
Does it seem overwhelming? If you are new to Norway, and don't know all the unwritten rules and customs, it is probably too much. So do you have to show up?
Yes, employers in Norway will usually appreciate and expect your participation. Not showing up may actually signalize disinterest in the workplace.
Of course, no one expects you to participate in a professional relay. But the events that happen during work hours are usually mandatory. As for the others, prioritize the ones that appeal the most, and skip the rest.
There is usually an escape!
Showing up for a very short time is sufficient for some of the events, like "friday coffee".
And Norwegian social events also usually involve some sort of program, so you are not forced to sit in a corner and talk to the same person.
Typically, there are speeches, singing together (allsang), entertainment – and quizzes. Lately, Kahoot has become immensely popular.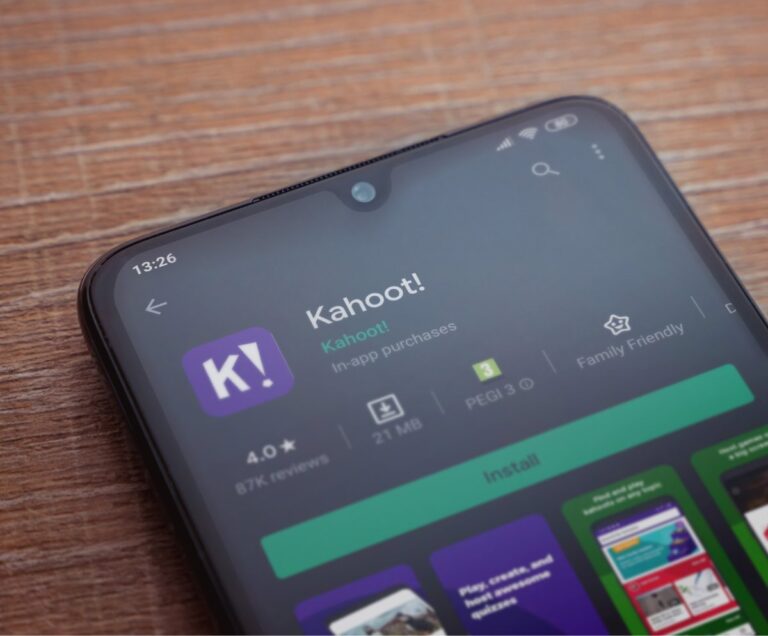 This is a quiz app where you use your smartphone to answer questions about anything or everything (there are alternatives). You may encounter this in most social events in Norwegian workplaces, and even on the bus to the cabin.