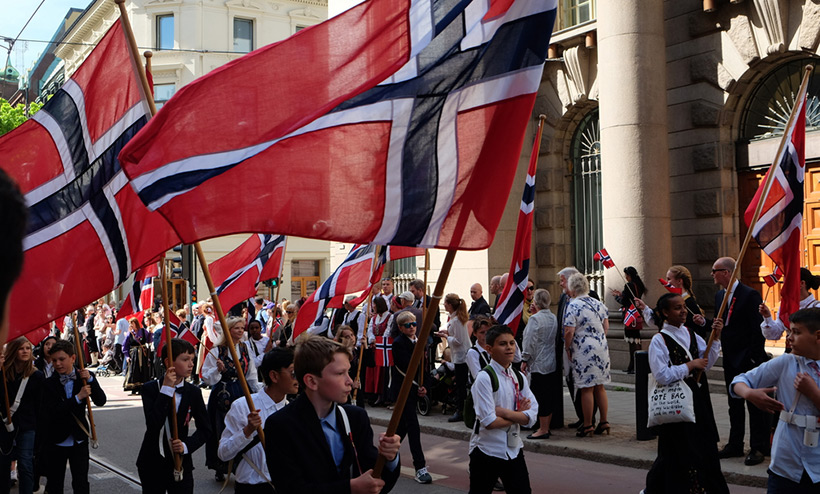 Norway's Constitution Day parades in Oslo, Bergen, Stavanger and Trondheim have been cancelled. Other cities are expected to follow.
A few weeks ago, I wrote that the chances of Norway's Constitution Day parades going ahead looked slim. Now, that has been confirmed with the cancellation of public parades by some of Norway's biggest cities.
Last week, the Norwegian government announced a partial lifting of the most drastic emergency measures ever seen in Norway in peacetime. However, while schools will reopen along with some other businesses, public events remain prohibited. This means all cultural and sporting events will be off until mid-June at the earliest.
The aim? To limit the spread of the coronavirus infection COVID-19. At the time of writing, 152 have died in Norway with the infection, while more than 6,700 people have tested positive.
Following the announcement of the extension, Norway's biggest cities announced the cancellation of the parades. While the announcements concern Oslo, Bergen, Trondheim, Stavanger and Drammen, other towns and cities are expected to follow suit.
Norway's biggest public gathering
Norway's Constitution Day involves crowds of people gathering to watch and take part in 'people's parades'. Watch this video from Trondheim and take a look at this photo from Oslo, and you'll soon see the problem: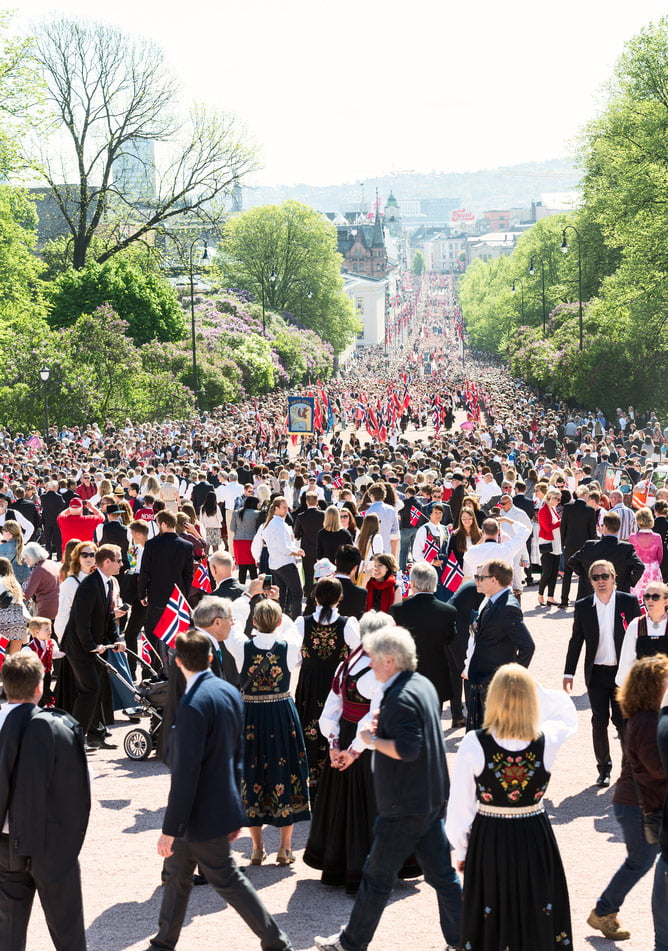 As you can see, there's not a lot of social distancing going on on May 17th. Now attention turns to whether the other events usually held will also be cancelled, or if there are any viable alternatives.
Read more: Live Blog from 17 May, 2019
Could the other events be completely cancelled? Restricted in numbers? Or even held online? Organisers of the festivities are currently working on an alternative program.
Celebrations will "likely be different"
The leader of Trondheim's 17 May committee, Sissel Trønsdal, previously told NRK that this year's celebration will likely be different: "What will probably happen is that we will have a different May 17 than we have planned."
In a press release announcing the cancellation of the parades, Trondheim's organising committee states that they are now working on an alternative celebration. Most of it will be done digitally in collaboration with local media players, according to the statement.
Efforts are also being made to enable Trondheim's residents to be involved in ways that are "in line with current infection control rules." It's not clear exactly what form that will take, but a finalised Constitution Day program is scheduled for completion by the end of April.
Oslo cancels the anniversary parade
Oslo City Council leader Raymond Johansen told Aftenposten a few weeks ago that he "would not be surprised" if the capital's celebrations are postponed this year. In addition to syttende mai, he referred to the Labour Day parades held on the first of May.
A statement this week confirmed the capital's decision. Committee leader Pia Farstad Von Hall said it was a decision of historic dimensions: "It has been a difficult decision, but at the same time a right decision. Health comes first."
Read more: "My First 17th of May"
Historic because this year marks the 150th year since the first children's parade in Oslo. In 1870, several hundred children marched up to the palace. This year, thousands of children from over 100 different schools had been scheduled to march along Karl Johans gate.
Alternatives under consideration
One idea that's been floated is to arrange the Oslo celebrations for mid-August instead. One Facebook event suggesting an alternate date in August has received tens of thousands of "likes" in support.
But even if the formal celebrations were to be moved, there will probably be a celebration of some form on the day regardless. The recent media coverage of Italians singing and applauding from their balconies has inspired some to suggest a similar approach in Norway.
Very small gatherings of friends and family could be supplemented by TV or even online content to create a sense of one national celebration. The cultural director for the city of Alta in northern Norway has suggested the city's marching band could be sent around the city's residential areas in smaller groups.
National broadcaster NRK already does a great job of transmitting celebrations from every corner of the country (and in fact, the world) in a live broadcast throughout the day. Perhaps some additional events could be introduced, such as a mass sing-a-long of the national anthem at 10am?
"I am optimistic and think we can celebrate May 17 together," Lars Helle, editor of Stavanger Aftenblad, said in a recent podcast interview.
What do you think should happen this syttende mai? Let me know in the comments…