I have a confession to make: I've not really enjoyed the winter.
Before all the Norwegians start piling in, I'm well aware it's been the mildest winter for many a year. But that doesn't change the fact that for me, it's been the coldest, darkest, iciest winter I've experienced. The knowledge that next winter will surely be colder, darker, icier, does not put a smile on my face.
It's not so much the cold that's bothered me (although if you'd have asked me while I was up at Holmenkollen in -23C, I might have said otherwise). No, it's been the darkness and the icy streets. Whilst the purple days of Tromsø were a delightful novelty, the dull light of Oslo, day after day for months, really got to me. The lack of light is bad for the soul.
One of the downsides of living downtown is when the snow falls it quickly becomes slush and then ice. And this isn't like any ice I've seen before – I've been flat on my back four times!
Of course, I chose to move to Scandinavia knowing full well what the winters would be like, so I have no real cause to moan. Hey it's not all been bad, I've had some wicked snowball fights and enjoyed many cosy nights in the pub! In fact, if I'm still here next winter perhaps I'll be better prepared and able to fully embrace the season.
But that's for next year. Because ladies and gentlemen, boys and girls, springtime is here!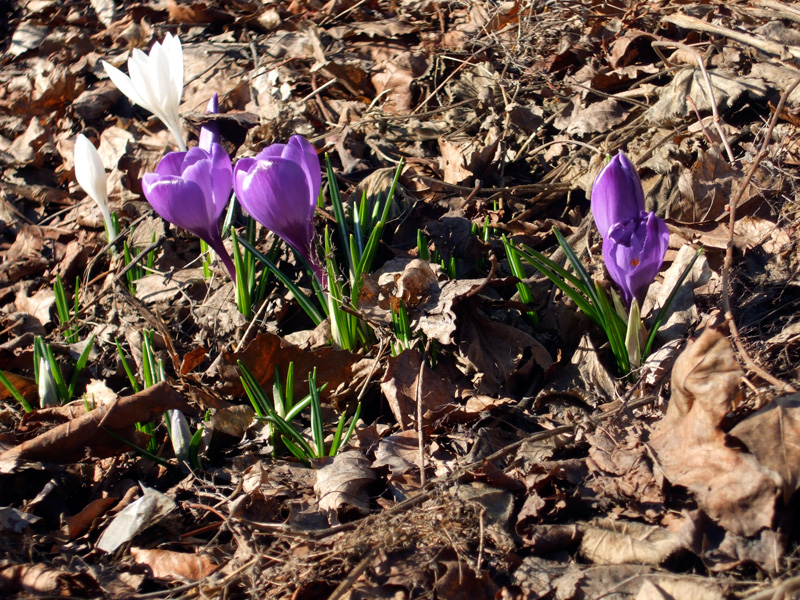 Okay okay, winter isn't quite finished with us yet. But for the last week Oslo has been bathed in sunshine with temperatures hovering between +4C and +8C, a welcome increase. Now we're well into March the days are much longer and it's possible to arrive and leave work in the light again, hurrah!
Of course, I've been warned we haven't seen the last of winter and another flurry of snow is more than likely. That's fine, because this week has lifted my spirits as the memories of last May's light and sunshine come flooding back!
This morning I took the T-Bane to Majorstuen to do some research and take some photos for a future blog post. It was such a lovely day that I decided to walk back to the city centre along the number 12 tram route.
It's not the most direct route back to my place, but it's the most interesting, taking me past Frogner Park, though Frogner itself and past my guilty pleasure, the Oslo Chocolaterie. I won't tell you if I gave in to temptation, although there's a clue in the following set of photos from my walk. See if you can spot it 😉
Chocolate and caramel cake. My bad. Most Norwegians seem to revel in the winter, strapping on their skis and disappearing into the hills every weekend. Despite that, it was obvious my delight at the arrival of springtime was shared.
The streets were busy, families were out in the park, more small shops and cafes were open, kids were playing without looking like Michelin men, and there was just a general sense of happiness in the air.
In total I walked around 5km, which reminded me just how compact Oslo is. As I arrived home, I went straight out onto my balcony with a cup of tea. And here I am now, writing this, taking in the spring sunshine. It's not warm, but it's bright and that's what I've missed most.
Those who know me personally will know my future in Oslo is up in the air. It's days like this, days when Oslo comes out to play, that really make me want to stay.