I resisted as long as I could, honest.
Here is my Best of 2012 post, although I've tried to make it a little more interesting by focusing on the places I visited – both in Norway and elsewhere. Afterwards, I'm super excited to reveal the places I shall be visiting in 2013.
Lillehammer, Norway
Jan 2012 – Exploring the surprisingly small home of the 1994 Winter Olympics (read blog)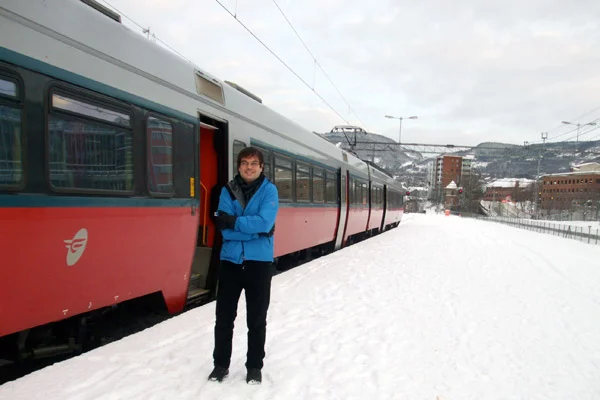 Bergen, Norway
February 2012 – Taking the Oslo to Bergen railway for the second time, and exploring Norway's second city with my friends from England's second city (read blog)
Stavanger, Norway
May 2012 – A work trip, but still plenty of time to check out Stavanger for the first time. It may be Norway's oil capital, but Stavanger is full of cobbled streets, wooden houses and street art (read blog)
Flåm and the Nærøyfjord, Norway
July 2012 – Breathtaking (read blogs – Flåm | Nærøyfjord)
Røros, Norway
July 2012 – Like a fairytale gingerbread town, but real (read blog)
Gothenburg, Sweden
August 2012 – A hop across the border for my first visit to Sweden (read blog)
Drøbak, Norway
August 2012 – An adorable seaside village (read blog)
Tenerife, Canary Islands
November – An escape to the sunshine – and crazy golf (read blog)
Helsinki, Finland
A chilly pre-Christmas jolly in Helsinki, design capital of the universe (read blog)
Trondheim, Norway
I visited Trondheim – the biggest small town in Norway – several times in 2012 (read blogs – smart city | Rockheim)
Not to forget all the great places in and around Oslo I visited. But it's time to look forward…
My Travel Plans for 2013
There's still so much of Norway left for me to explore, but my passport is alive with energy too. It's time to step things up a bit in 2013. Here's where I'm planning to visit.
Svalbard
Without a doubt, the arctic archipelago of Svalbard is top of my list. It's pretty much as far north as you can go anywhere in the world – and if that's not reason enough then I don't know what is. Oh wait, yes I do! I could go on a snowmobile safari, ski over glaciers, explore ice caves, eat seal for the first time in my life and maybe, just maybe, see a polar bear.
Return to Tromsø
I fell in love with Tromsø, the capital of Arctic Norway, on the shortest weekend of the year last winter. This year, I want to return to the mountain overlooking the city and take in the midnight sun.
The Italian Job
A road trip from Rome to Milan this June. Salute!
Stockholm
Some friends of mine visit the Swedish capital in March, so I'll pop over to say hello.
Some other possibilities…
Exploring the Trøndelag region, a Norwegian ski resort, the Lofoten Islands, seeing sami life in Kautokeino, and last but not least, the west coast towns of Ålesund, Molde and Kristiansand. Here's to 2013!