Life in Norway Show Episode #53: Lorelou from A Frog in the Fjord returns to talk about her new book looking back at her first year in Norway.
Today we're returning to the topic of the very first episode of the Life in Norway Show. The first guest on the show was Lorelou from A Frog in the Fjord, the very funny chronicle of a French woman's new life in Norway.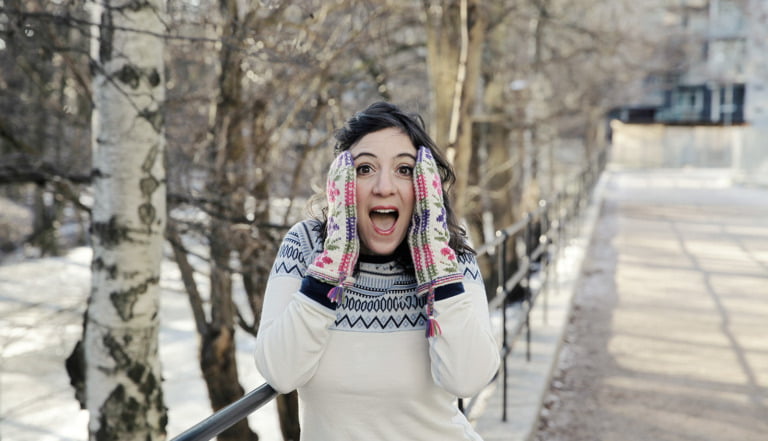 Back in episode one, I introduced Lorelou by saying: "Lorelou is one of my favourite expat bloggers in all of Norway, mainly because of her hilarious and occasionally controversial thoughts of Norwegian society and culture." That still holds true today!
Lorelou returns to the show today to talk about her new book, A Frog in the Fjord, One Year in Norway.
Listen to the show
You can listen to the show using the web player below, or on your podcast player of choice. This includes: Apple Podcasts, Stitcher, YouTube (audio only), and now Spotify. Simply search for 'Life in Norway' on your platform of choice to get started.
Wherever you listen, don't forget to hit 'subscribe' so you don't miss a future episode!
Highlights from the show
While we talk about what's in the book, we also cover a lot of ground about some of the adaptation issues newcomers run into.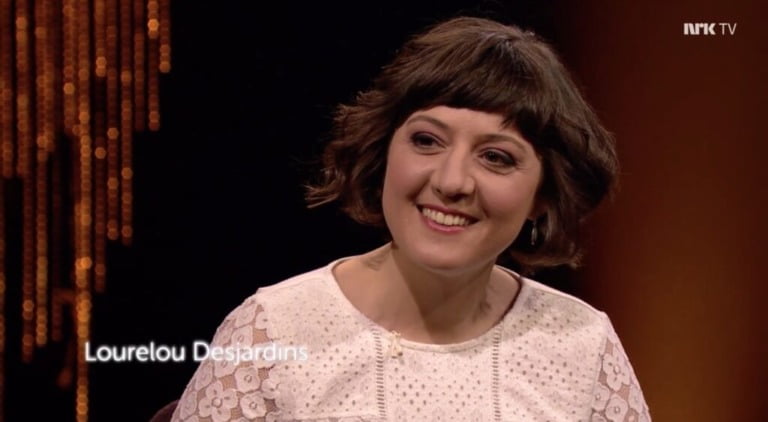 One of my favourite parts of the book is Lorelou's description of her first 17th of May. Just like me, she was taken aback by the sheer number of Norwegian flags as far as the eye could see. From her book:
""Every year at least one Scandinavian paper raises the debate of the use of the Norwegian flag during the Norwegian national day. Because here it is not just a few flags which are waved, there are literally tens of thousands of them being waved, pinned, drawn on cakes, and on faces. For foreigners like me, this exaggerated use of flags was very strange at first, if not shocking."
"In most European countries, there aren't many groups who use their national flag. There are the football fans who wave it to support their national team on stadiums, and there are the far-right parties who wave it in the streets to demonstrate their nationalistic views, sometimes linked to ethnic purity and xenophobia."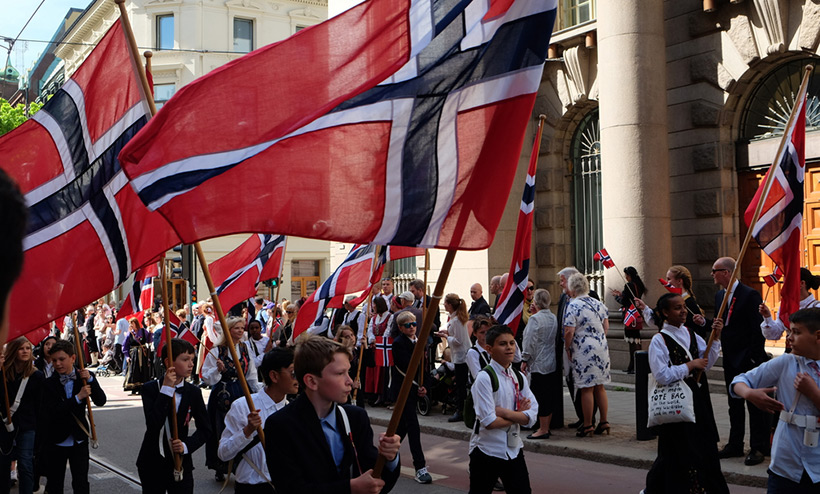 "The challenge with Norway's national day is that when one sees tall blond people with blue eyes dressed in traditional robes, waving their flags frenetically, and making all their children march in the street in front of the King and Queen, it is easy to conclude that this is the reflection of strong nationalism and a reminiscence of national socialism-inspired propaganda."
Read more: My First 17th of May
Other topics we discuss on the show include:
After 10+ years, does Norway feel like home?
Lorelou's first experiences of a Norwegian workplace
Travelling Norway to uncover the truth of janteloven
Life as a new parent in a very turbulent year
Links from the show