For regular readers discovering I'm about to write about another Norwegian holiday season, you could be forgiven for thinking Norwegians never work.
I can hear you now: "Come on David, they already have Easter, the public holiday stuffed month of May, the giant summer shutdown, and Christmas. Do you really expect us to believe those crazy Norwegians take another week off in February?"
Oh but they do, dear readers. They do.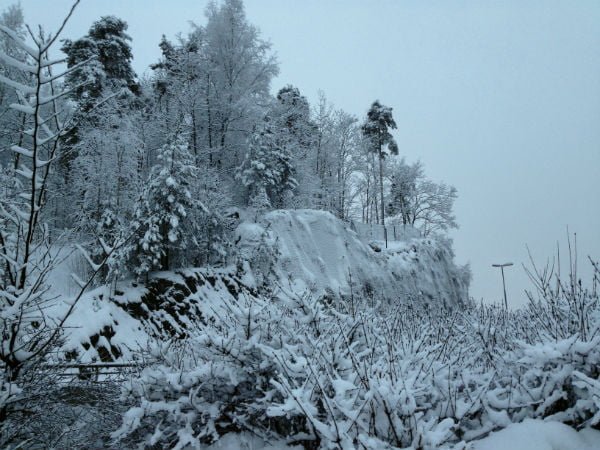 Vinterferie – or winter holiday – is as common here as the summer holiday. It's a week off school and a week off work, and time for families to disappear into the mountains and ski like there's no tomorrow. Oslo's vinterferie has just begun along with much of the country, although Stavanger's families are just returning and those in Bergen must wait another week.
Long distance cross-country ski tours are common at this time of year. These can last for days, with shelter sought at the many cabins dotted around the country. Those not fond of cross-country skiing tend to fly south to tumble down the slopes of south-central Europe. Get ready Val d'Isère, the Norwegians are coming!
There is method behind the madness – we're smack bang in the middle of ski season. It's milder and the days are lighter and longer than the "mørketid" (dark time) of early winter and snowfall covers much of the country, as you can see from these pictures!
This time of year reminds of the British Bank Holiday weekends, where the entire population heads to the tiny beaches of Brighton, Bognor and Weston, praying for something resembling sunshine. Yesterday, Oslo Airport, the main train station and the bus terminal were full to the brim of families with far too many bags battling through the commuters (like me) trying to get home. Nightmare! Have you tried sharing a bus with a hundred ski bags? It's not nice!
So enjoy your winter holiday Norwegians, but I'm going to work next week. It's warmer there 🙂