He's a rising star in the world of Golf, and is helping the sport become more visible in his homeland. But how much do you know about Norway's Viktor Hovland? Read on.
When Viktor Hovland sank the putt that netted him an astonishing $18 million payday last weekend, the golfing world welcomed its latest superstar.
Many who don't follow golf may be surprised to see a Norwegian achieving so much in the sport. But golf fans around the world have followed the Norwegian's remarkable rise over the last few years.
Hovland's victory in the season-long FedExCup instantly catapulted him to fame in Norway too. Although he lives in the United States, his victory was splashed all over the newspapers here in Norway too.
If you're curious about Hovland, here are five facts about the Norwegian golfer.
1. He's Norway's most successful ever male golfer
Hovland is only 25, but he's already smashed records in Norwegian Golf. Together with the recently retired Suzann Pettersen, Hovland has inspred a whole new generation of Norwegains to take up the pastime.
In 2020, Hovland became the first Norwegian to win on the PGA Tour when he won the Puerto Rico Open. Months later, he picked up a second PGA Tour win, his first at a full-strength PGA Tour tournament, at the Mayakoba Golf Classic.
The following year, Hovland became the first Norwegian to win on the European Tour when he won the BMW International Open. And of course, most recently, Hovland won the FedEx Cup and Tour Championship, cementing his status as Norway's best male golfer.
Will his win do for Norwegian golf what Magnus Carlsen has done for chess in Norway? Watch this space.
2. He had a fortunate introduction to golf
Hovland was born in Oslo in September 1997. As you might expect from someone born in Norway's capital city, his path into golf was somewhat fortunate.
His father, Harald, worked on an engineering project in St. Louis. During a year in the U.S. he bought a set of golf clubs to use on a practice range nearby his workplace.
Having enjoyed it, he returned to Norway with a set of junior clubs for then 11-year-old Viktor to try. The love affair began!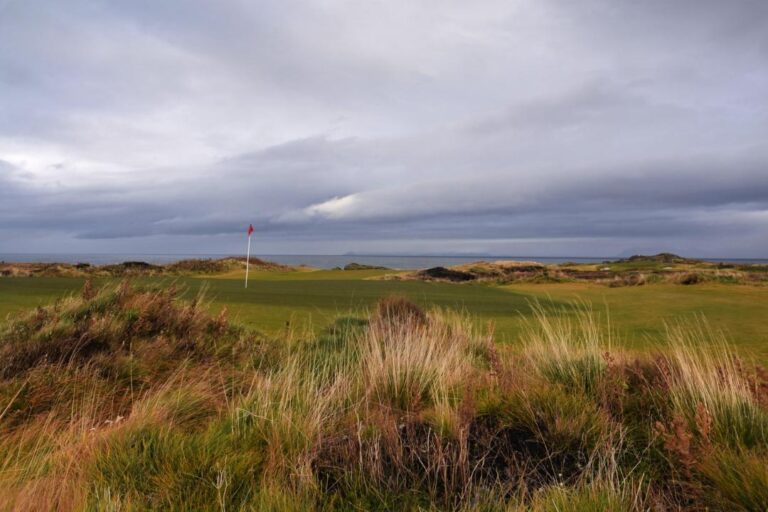 From the ages of 11 to 17, Hovland was coached by James McGowan, an Australian golf teacher at Drøbak Golf Club. In 2014, Hovland won the Norwegian Amateur Golf Championship, and it grew from there.
3. He has a close relationship with America
Although born in Oslo and a proud Norwegian, much of Hovland's life story has a link with the United States.
He first came to the attention of the golf program at Oklahoma State while playing in the European Boys Team Championship in 2013. He went on to play college golf at Oklahoma State University in Stillwater.
While in the US, Hovland became the first Norwegian to win the U.S. Amateur with his 2018 victory. This earned him invites to major tournaments for the first time.
He now calls Stillwater, Oklahoma, his home. As a result of this time in the United States, Hovland is fluent in spoken English and speaks with a notable American accent.
4. He honed his skills online
The young Hovland made the most of Norway's long summer days to work on his game. But in the winter, the darkness drove him online.
The explosion in online education has also made it into the golf world. Everything from grip-adjustment advice from former professionals to lectures from sports scientists are available online.
Hovland talked to Golf Digest about how he avoided information overload: "I started young getting into the golf swing, so I feel I have a pretty good understanding of what's going on and how it relates to what I'm doing when I hit a ball."
There's the valuable stuff, and the stuff you hear and throw out, and then there's the gray area in between, where you don't really know. You try it out and see how it goes and leave yourself some breadcrumbs so that you can get back to where you were."
5. He has worked hard to improve his short game
Rory McIlroy described Hovland as "one of the best drivers of the golf ball in the world," but that his short game held him back. That's all changed in the past 12 months thanks to a concerted effort from Hovland and his team.
The most striking improvement has come around the greens where Hovland now has a success rate of 62.1% compared with a tour average of 58.45. Small margins like that make all the difference in the professional game.
Golf.com said of Hovland's focus: "We know it by the way he has improved every season since arriving on the scene in professional golf, grinding on his short game until it went from one of pro golf's worst to a legitimate asset used to help win tournaments."
6. He has an unorthodox coach
Hovland partnered with Joseph Mayo at the beginning of the year and also collaborates with European Ryder Cup vice-captain and stats expert, Edoardo Molinari, as his performance coach. Together, they identified tactical shortcomings in Hovland's style.
Hovland acknowledges the significant impact Mayo has had on his progress, mentioning that their communication has always been strong, even outside the realm of golf.
He values Mayo's unique perspective, highlighting that Mayo might be one of the few golf instructors who doesn't actively watch golf!
According to Hovland, Mayo introduced a scientific approach, integrating maths and physics into his golfing technique, which has proven successful.
7. He loves Norway
You can take the boy out of Norway, but Hovland remains Norwegian at his core. Moments after his $18 million victory, Hovland was asked in a press conference how he would spend his prize money.
"I don't have anything in mind that I would buy. To be honest, I'm just looking forward to getting some down time this fall and just will spend some more time in Norway, hang out with my friends and just kind of relax and enjoy," he said.
When asked about the prize, he said, "I don't need a lot to be happy. I don't need a lot to live within my means." Is there anything more Norwegian than that?